Benzodiazepines Addiction Recovery Center Near Me in Arizona, Texas, Nevada & Oregon
Although benzodiazepines, or benzos, are often safe when taken as directed for a brief period of time, they can be harmful when abused or mixed with other drugs. But with the right therapy, many people can overcome their benzo addiction. For additional details about benzodiazepines addiction recovery centers and drug recovery programs, keep reading.
Benzo Addiction Recovery Programs at Virtue Recovery Center
At Virtue Recovery Center, we understand the challenges that come with overcoming Benzo addiction. The journey can be daunting, but you are not alone. We're here to provide professional and empathetic support every step of the way in your path towards recovery.
Our Benzodiazepine Addiction Recovery Programs are designed to address your individual needs. We recognize that each person's experience with addiction is unique, and our approach reflects this understanding. Our team of dedicated professionals is committed to providing the highest level of care, guiding you through detoxification, therapy, and ongoing support.
We believe in empowering you with the knowledge and tools necessary for long-term recovery. In our program, you'll learn about the nature of Benzo addiction, its effects on the body and mind, and effective strategies to manage cravings and prevent relapse.
In Arizona, we operate two centers, one in Chandler and one Sun City West. The facility in Sun City West is a luxury medical detox center with 30 beds. In Nevada, Virtue Recovery Center is proud to announce the opening of our newest drug and alcohol addiction, mental health, and eating disorder treatment center in Las Vegas. In Oregon, a new treatment center has been opened in Astoria, offering services for drug addiction and eating disorders. In Texas, Virtue Recovery Center operates in Houston and Killeen. The luxury recovery center in Killeen offers a full continuum of care, including medical detox, residential treatment, and partial hospitalization.
Here at Virtue Recovery Center, we stand beside you in your journey towards a healthier, substance-free life. Take the first step today. With our comprehensive Benzo Addiction Recovery Programs, a brighter future is within your reach.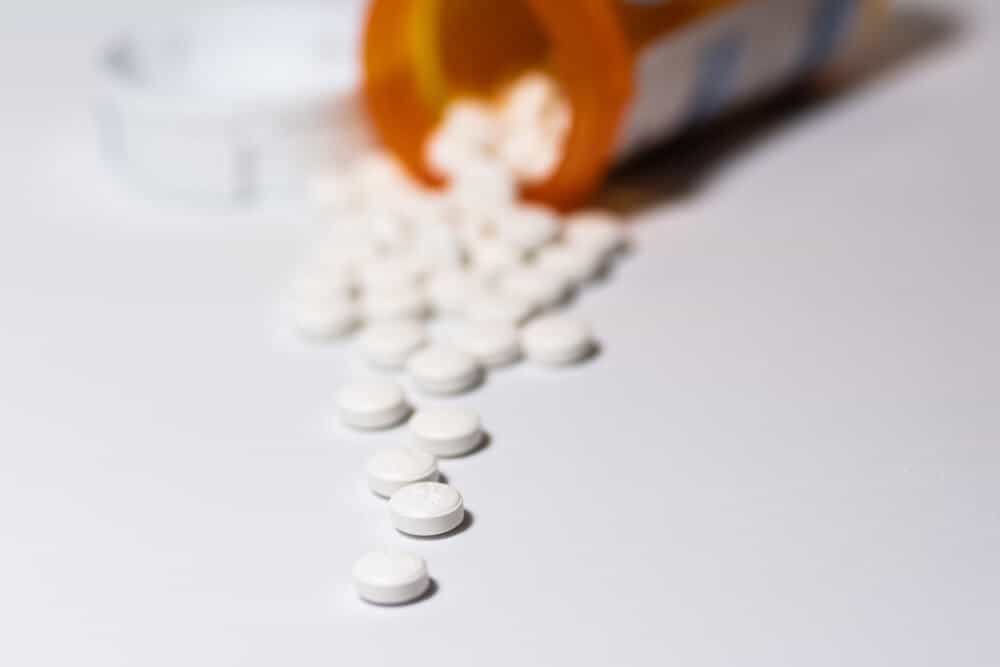 FREE DRUG ADDICTION ASSESSMENT
What Are Benzodiazepines?
Benzodiazepines are a specific type of medicine that reduces the activity within your brain and nervous system. They are commonly prescribed to treat a few conditions, including anxiety, stress, insomnia, and epilepsy, and sedate people before specific medical procedures. These medications are strictly controlled and can only be obtained with a valid prescription.
Benzodiazepines, also known as "benzos," are considered a Schedule IV controlled substance according to the United States Controlled Substances Act.1 It is against the law to possess or acquire them without a prescription. They're regulated due to their potentially dangerous effects, particularly when abused, and their addictive properties. As a result, healthcare providers exercise caution when prescribing them.2
Benzodiazepines can affect individuals differently depending on factors like the dosage strength, physical makeup, and state of mind of the person taking them. Common effects of taking benzodiazepines include relief from anxiety, euphoria, confusion, headaches, dry mouth, blurred vision, nausea, impaired coordination, muscle relaxation, sleepiness, and a sense of being disconnected or detached from reality.
Other possible side effects include dizziness, diarrhea or constipation, and loss of inhibitions. It is essential to understand these possible effects before taking any medication containing benzodiazepines.3
Different Types of Benzo Medications
Different Types of Benzo Medications
It's common for healthcare providers to prescribe benzodiazepines. Experts estimate that from 2014 to 2015, at least 30.5 million people in the United States were prescribed benzodiazepines by a healthcare provider. There are three categories of benzodiazepines: long-acting, intermediate, and short-acting. The short-acting variety is known to be more addictive and can cause more severe withdrawal symptoms and after-effects.
These medications are produced by various companies and sold under different brand names. The most common benzodiazepines permitted in the US include, but are not limited to:
Alprazolam (Xanax®): Short-acting and approved for the treatment of premenstrual dysphoric disorder, panic disorder, and anxiety disorders
Chlordiazepoxide (Librium®; brand name no longer available in the US): Approved for the treatment of anxiety-related illnesses and alcohol withdrawal
Clobazam (Onfi®, Sympazan®): Approved for the treatment of some types of epilepsy and seizures
Clonazepam (Klonopin®): Approved to treat seizures, agitation, and anxiety
Clorazepate (Tranxene®): Approved to treat anxiety and seizures
Diazepam (Diastat®, Valium®, Valtoco®): Long-acting and approved for treating seizures, muscle spasms, and alcohol withdrawal. Additionally authorized for usage as a pre-anesthesia before procedures and surgery. These can also cure the harmful effects of chloroquine and hydroxychloroquine on the heart
Estazolam (ProSom®; brand name no longer available in the US): Approved for the treatment of insomnia
Flurazepam (Dalmane®; brand name is no longer available in the US): Approved for the treatment of insomnia
Lorazepam (Ativan®, Loreev®): Approved for the treatment of phobias, pre-anesthesia for surgery and procedures, anxiety, nausea and vomiting brought on by chemotherapy, and seizures
Midazolam (Nayzilam®, Seizalam®, Versed®; brand name Versed no longer available in the US): Approved for treating seizures, sedating people on a ventilator, and as pre-anesthesia for procedures and surgery
Oxazepam (Serax®; brand name no longer available in the US): Short-acting and approved for treating alcohol withdrawal syndrome, anxiety, and agitation
Quazepam (Doral®): Approved for treating insomnia and sleep issues
Remimazolam (Byfavo®): Approved for pre-anesthesia before procedures and surgeries
Temazepam (Restoril®): Short-acting and approved to treat insomnia
Triazolam (Halcion®): Approved to treat insomnia
Are Benzodiazepines Addictive?
Are Benzodiazepines Addictive?
Benzodiazepines can be addictive, even when taken according to prescription instructions. About 20% of adults prescribed benzodiazepines misuse their medication and develop physical dependence.
4
The addictive potential of benzodiazepines is a concerning side effect that can lead to withdrawal symptoms similar to those experienced during alcohol withdrawal. The medication must be carefully tapered off when prescribed to avoid severe psychological and physical dependence.
5
Abruptly discontinuing benzodiazepines after prolonged usage can expose an individual to severe withdrawal symptoms, some of which can be life-threatening. Benzo withdrawal symptoms may differ from person to person and can vary depending on the specific benzodiazepine being used. Symptoms can continue for a few weeks up to a year and can include the following:
Headaches
Aching/twitching muscles
Dizziness/tremors
Nausea, vomiting, and gastrointestinal issues
Strange dreams, insomnia, and fatigue
Poor concentration
Anxiety and irritability
Altered perception
Heightening of the senses
Delusions, hallucinations, and paranoia
Seizures
Does Insurance Cover Benzo Rehab?
Insurance companies typically provide some level of coverage for drug recovery programs. Several variables, including your insurance and the type of treatment, may affect the scope of coverage. Fortunately, the Mental Health Parity and Addiction Equity Act mandates that insurance companies offer the same coverage for mental health and substance abuse treatment as they do for physical health coverage.17
Some insurance policies may impose certain limitations on the number of therapy sessions covered or require pre-authorization. Different plans may also have preferred provider networks with negotiated rates. Furthermore, coverage for therapy or drug counseling approaches can vary between insurance plans.
Call 866-461-3339 to learn more about your insurance policy and its coverage specifics. Our team can assist you in reviewing your rehab insurance, clarify the details, and answer any questions you may have.
Our Helpline Number is 100% Free and Confidential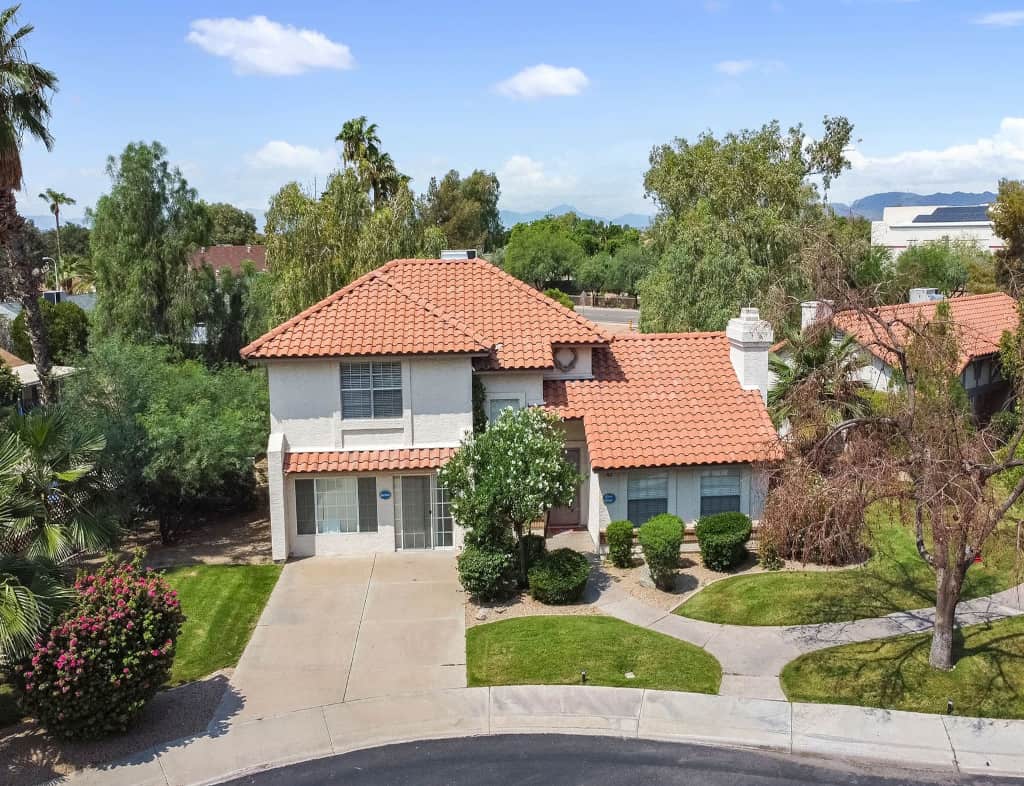 Types of Benzodiazepines Addiction Recovery Programs
Benzodiazepine addiction recovery programs all take a different approach, yet several elements are common to recovery from substance addiction. The majority, however, begin with a medically supervised benzo detoxification and withdrawal, which is frequently regarded as the initial phase of treatment.
Detoxification, the procedure the body uses to rid itself of drugs, is intended to control the abrupt and sometimes harmful physiological effects of ceasing drug use. Detoxification alone does not address the psychological, social, and behavioral addiction-related issues. As a result, it frequently fails to result in the long-term adjustments required for recovery. Thus, formal assessment and referral to drug addiction treatment should come immediately after detoxification.
A comprehensive approach to benzo addiction rehabilitation ensures a better chance of successful outcomes. Below, we get into the various benzo addiction recovery programs in more depth.
Dual Diagnosis Treatment Programs
Dual Diagnosis Treatment Programs
Dual-diagnosis treatment programs offer integrated care for individuals with co-occurring mental health conditions and substance use disorders. These programs recognize the intricate connection between addiction and mental health and strive to address both issues simultaneously.
Dual-diagnosis programs offer various benzo addiction interventions for benzo dependence, such as benzo addiction counseling and psychoeducation. Psychoeducation can teach you how to manage your co-occurring mental health and substance abuse conditions, resulting in a more fulfilling life. Again, specific benzo addiction interventions can be tailored to your particular needs.
By addressing mental health and substance use disorders at the same time, these programs use a multidisciplinary approach to improve treatment outcomes and provide the necessary benzo addiction support and resources.
Residential Benzo Addiction Recovery Programs
Residential Benzo Addiction Recovery Programs
Residential benzo addiction recovery centers provide a life-changing opportunity to overcome your dependence. During treatment, you'll reside in a facility where you'll receive comprehensive benzo addiction therapy in a structured environment. Detoxification, individual counseling, group therapy, evidence-based therapies, and round-the-clock medical care may all be included in the program.
Residential benzo addiction treatment centers address the underlying problems, assist you with learning coping skills, and set the foundation for long-term recovery. Living in a monitored environment can remove you from external triggers and temptations, ensure you won't have access to drugs, and free your mind to focus solely on rehabilitation.
The program offers a set timetable that enables you to create positive habits that you may practice long after your benzo addiction treatment. An aftercare strategy is also developed to assist you in maintaining your recovery through outpatient programs, support groups for benzo users, and community services.
Inpatient Benzo Addiction Recovery Programs
Inpatient Benzo Addiction Recovery Programs
In an inpatient benzo addiction recovery program, you'll spend time in a residence solely committed to your recovery and overall well-being. Inpatient treatment tackles addiction's psychological, emotional, and physical elements while offering you around-the-clock assistance for benzo addiction to assure your security and comfort. Inpatient treatment uses evidence-based benzo addiction therapy approaches like cognitive-behavioral therapy (CBT), dialectical behavior therapy (DBT), and motivational interviewing (MI) to help you understand your thoughts and behavioral patterns. You can address underlying mental health concerns and enhance your coping mechanisms through various treatments. Participating in group therapy sessions during your recovery journey can help you connect with others and foster a sense of community. Additionally, holistic techniques like mindfulness exercises, exercise recommendations, and nutrition advice can support your overall well-being. Opting for an inpatient benzo addiction recovery program can protect you from external temptations or triggers. Within a safe environment, you can focus solely on rehabilitation and acquire skills to prevent relapse. Furthermore, you can develop healthy routines and behaviors that benefit you after rehab. The treatment team will work with you to create a comprehensive aftercare plan once the inpatient program ends. This strategy can entail enrolling in an outpatient program, accessing benzo addiction recovery resources, and attending support groups like Narcotics Anonymous (NA),
6
to maintain sobriety.
Outpatient Benzo Addiction Recovery Programs
Outpatient Benzo Addiction Recovery Programs
Outpatient recovery programs can help you receive treatment without disrupting your daily routine. You will have one-on-one counseling sessions to identify the root causes of your benzo addiction and multiple opportunities to develop healthy coping mechanisms. Outpatient treatment allows you to continue fulfilling your family, work, or school obligations while actively participating in recovery.
These programs use evidence-based treatments to equip you with the tools to manage cravings, handle triggers, and change your thought patterns and behavior. You will also receive education on addiction and develop a personalized aftercare plan. Additionally, outpatient programs offer access to community resources, support groups, and other services.
For the best possible outpatient benzo addiction recovery outcomes, attending sessions regularly and actively participating in the program is crucial.
Intensive Outpatient Programs (IOP)
Intensive Outpatient Programs (IOP)
Intensive outpatient programs offer comprehensive treatment for benzo addiction while allowing flexibility in your daily routine. You'll attend multiple weekly sessions for a few hours each during IOP treatment. These sessions will help you acquire coping skills, gain a deeper understanding of the underlying causes of your addiction, and establish a solid foundation for successful recovery.
The treatment team will use evidence-based therapies similar to those in other drug recovery programs to teach you valuable skills to manage cravings, identify triggers, and positively change your beliefs and behaviors surrounding cocaine abuse.
In an IOP, peer support has a lasting and positive impact. During group therapy sessions, you'll connect with others on a similar path to recovery, sharing stories, giving and receiving encouragement, and gaining insight from each other in a supportive environment. IOPs may also provide additional benzo addiction treatment options, like family counseling.
The length of an IOP varies based on your requirements and advancement. When the program ends, the treatment team will cooperate with you to design a post-treatment strategy. This may include switching to less rigorous outpatient therapy, participating in support groups, and utilizing community resources.
Holistic Treatment Programs for Benzodiazepine Abuse
Holistic Treatment Programs for Benzodiazepine Abuse
In a holistic benzo addiction treatment program, your mind, body, and spirit will equally be addressed. Holistic treatment aims to address how substance abuse impacts your overall well-being. Beyond the standard benzo addiction treatment options, you'll find alternative interventions and therapies, such as acupuncture, yoga, art therapy, and meditation.
A holistic approach is designed to help you discover more about yourself, manage stress and pain, and explore new paths for healing and self-expression. It also focuses on physical health through nutrition, exercise, and wellness programs, which promote overall well-being and support the healing process. Holistic treatment programs include teaching coping skills, stress management techniques, and healthy lifestyle choices to help you establish a lifestyle conducive to long-term recovery.
Specialized medical professionals understand the importance of treating you as a whole person during benzo addiction therapy. They will guide and support you on your journey to recovery, creating a customized treatment plan that considers your unique needs and goals. By addressing all aspects of your health, not just the symptoms of addiction, you can look forward to a healthier and happier life.
Rehab Coverage by Insurance Providers
If you have a health insurance plan with one of the providers listed below, you can read our guide to find out if your coverage includes drug and alcohol therapy treatment.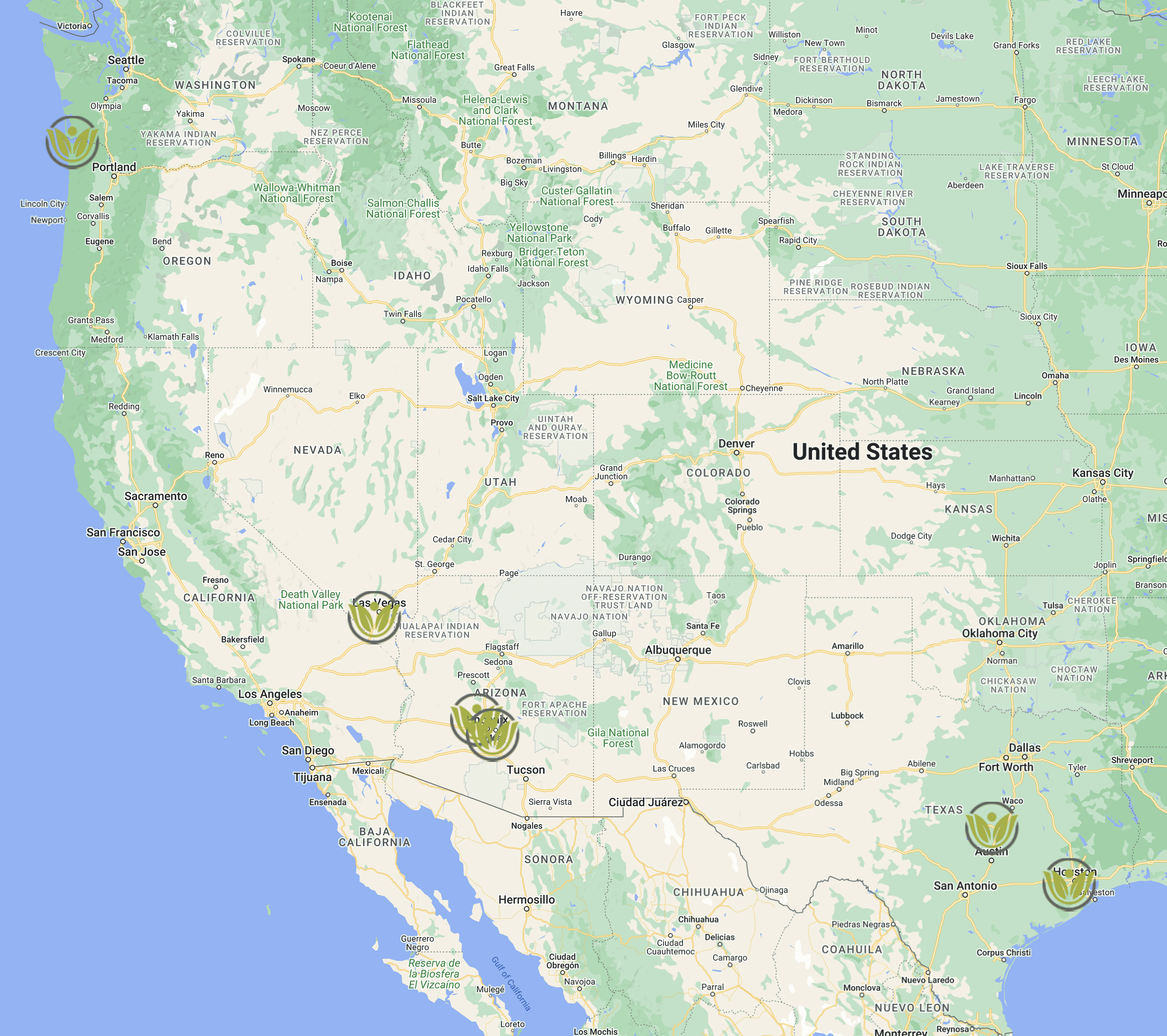 How to Find Benzodiazepine Addiction Recovery Centers Near Me
At Virtue Recovery Center, we strive to end addiction. Our strategy comprises providing solutions, distributing successful techniques, encouraging advancement, providing graduate and professional education, creating programs based on scientific evidence to treat addiction, and researching. We are laying the groundwork for industry reform by promoting uniformity and responsibility among addiction treatment providers to protect consumers.
Call 866-461-3339 to begin your journey toward long-lasting recovery from benzodiazepines addiction today and for your free assessment.
You can also check out our nationally accredited, state-licensed, and certified addiction treatment facilities in Arizona, Nevada, Oregon, and Texas:
Start your recovery right away.
Start your recovery right away. Contact Virtue Drug and Alcohol Recovery Center at 866-461-3339 to find a treatment program near you.
What Medications are Used for Substance Addiction Treatment
When treating benzo use disorder, medication-assisted treatment (MAT) is a crucial aspect of addiction treatment that uses FDA-approved drugs to assist individuals in managing withdrawal symptoms during detoxification. This helps ensure that these symptoms, especially potentially life-threatening ones, are less severe.
MAT can play a crucial role in substance addiction recovery when combined with psychotherapy and other evidence-based therapies. The primary objective of using medications during substance addiction recovery is to decrease drug intake, prevent relapse, and enhance overall well-being by addressing both the physiological and psychological aspects of substance use disorder (SUD).
However, benzo addiction medications must be cautiously utilized. Several medications used in MAT can be lethal when combined with benzo-derived anxiety medications like Xanax or Valium. Buprenorphine, methadone, and naltrexone are the three most often used FDA-approved medications for medication-assisted treatment.
Individuals seeking MAT for a benzodiazepine addiction can now be prescribed buprenorphine and methadone, as determined by the US Food and Drug Administration ( FDA).7 Methadone and buprenorphine function by affecting the same brain regions as the benzo to which the patient is addicted. Methadone and buprenorphine also reduce cravings.8 These drugs are frequently combined with counseling and behavioral therapy to provide a comprehensive approach that results in more successful treatment outcomes.9
Buprenorphine for Benzodiazepine Addiction Treatment
Buprenorphine for Benzodiazepine Addiction Treatment
Buprenorphine minimizes and controls the urge to use drugs. It is classified as a partial agonist, producing effects such as mild euphoria and respiratory depression, comparable to other drugs but less intense. Once a moderate dose of buprenorphine is taken, its effects remain stable even if the amount is increased. This is known as the "ceiling effect."
The duration of buprenorphine therapy will be decided upon after considering your particular needs. The duration of treatment can occasionally be prolonged or indefinite, depending on the situation. It is advised to continue the medication to prevent future relapse.10
It is important to always use any form of buprenorphine under a doctor's supervision. The Drug Enforcement Administration (DEA) has granted qualified medical professionals a waiver authorizing them to prescribe buprenorphine to treat detoxification and/or maintenance in office-based settings.
Additionally, buprenorphine is offered as an injectable and an implant. The FDA authorized a once-monthly buprenorphine injection in November 201711 and a 6-month subdermal buprenorphine implant in May 2016.
Before utilizing buprenorphine as a treatment, it is necessary to be fully educated about the medication and its potential negative impacts. Some possible adverse effects of buprenorphine include:
Constipation
Headache
Nausea
Vomiting
Dizziness
Drowsiness and fatigue
Sweating
Dry mouth
Tooth decay
Muscle aches and cramps
Inability to sleep
Fever
Blurred vision or dilated pupils
Tremors
Palpitations
Disturbance in attention
Respiratory depression12
Methadone for Drug Addiction Treatment
Methadone for Drug Addiction Treatment
Methadone is a long-acting full agonist and a controlled Schedule II substance. It's used to alleviate pain in those with an official diagnosis of some substance use disorders. Methadone binds to and activates receptors in the brain and comes in liquid, pill, and wafer forms, usually taken daily.
13
Research shows methadone maintenance is more effective when it involves individual and/or group counseling. Patients also have better results when given access or directed to other medical/psychiatric, psychological, and social services. The National Institute on Drug Abuse (NIDA) recommends that methadone treatment last at least 12 months. When appropriate, patients should taper off methadone gradually to avoid experiencing withdrawal symptoms.
14
Common side effects of methadone include, but are not limited to, the following:
Restlessness
Nausea
Vomiting
Slowed breathing
Itchy skin
Heavy sweating
Constipation
Sexual problems
How Long is Treatment for Benzo Abuse and Addiction?
Benzo addiction recovery is a lifelong process, and lasting abstinence frequently requires continual maintenance and support. The length of treatment can vary depending on your unique needs, the seriousness of your drug addiction, and the treatment strategy. It can last a few weeks, several months, or even longer.
Below is a general overview of the duration of different types of drug recovery programs:
Detoxification: Benzo detoxification typically lasts a few days to a week, during which you'll undergo medical supervision to manage withdrawal symptoms safely as your body adjusts.
Inpatient/Residential Treatment: Inpatient or residential treatment programs usually last from 28 days to several months, where you'll receive intensive drug therapy, benzo counseling, and medical care.
Outpatient Treatment: Outpatient benzo treatment programs vary in duration and are often more flexible than inpatient programs. Depending on your recovery progress and treatment goals, they can last from a few weeks to several months.
Intensive Outpatient Programs (IOP): An IOP involves daily treatment for several hours, multiple days a week. The duration of an IOP can also vary; however, they often last around 8-12 weeks.
Continuing Care and Aftercare: After completing a primary treatment program, you are typically encouraged to participate in aftercare or ongoing care programs. These programs extend for several months or even years.
Frequently Asked Questions About Benzo Rehab
Can Couples Go to Drug Rehab Together?
If certain requirements are met, couples may receive drug rehab together. These initiatives aim to support those with drug addiction while addressing co-dependency and interpersonal issues. Such programs are not offered by all rehabilitation facilities, so it's critical to research and select a localized program that meets your unique needs.
For additional information about couples going to rehab together, see here.
Can You Get Fired for Going to Rehab?
Legal protections against discrimination exist in some contexts, such as the Family and Medical Leave Act (FMLA) and the Americans with Disabilities Act (ADA). Despite these regulations, your unique circumstances and job performance may impact job security. The danger of losing a job while undergoing treatment can depend on many variables, including regional legislation and corporate policy.
Moreover, certain firms may provide rehabilitation assistance services to employees. To better understand your rights, consult an employment attorney and examine your local labor laws.
For more information about your employment rights while attending rehab, see here.
Do Benzo Addiction Recovery Centers Allow Visitors?
Depending on the norms and regulations of the center, different rules may apply between drug addiction treatment facilities. There are typically rules to regulate visitors and maintain a focused, therapeutic environment for individuals getting addiction treatment. These regulations limit interruptions, safeguard confidentiality, and aid drug recovery.
Visitors could be subject to limitations, such as visiting only during particular hours, staying only for a short period, and adhering to any rules or regulations established by the rehabilitation facility. It is best to speak with the treatment center directly to learn more about these regulations and any prerequisites or restrictions.
For more information on visitation policies at addiction recovery centers, see here.
Do Benzodiazepine Addiction Recovery Centers Allow Pets?
Different drug addiction treatment facilities have varying pet regulations. While some facilities might allow therapy animals or pet visits, most do not let patients bring their animals with them for the duration of their stay. This restriction is in place considering issues with cleanliness, allergens, security, and disruptions to the therapeutic environment.
See here for more information on addiction recovery centers' pet policies, see here.
Do Benzo Rehab Centers Allow Cell Phones?
Different rehabilitation facilities have different cell phone usage rules. To maintain a focused and therapeutic environment, certain facilities may restrict or outright prohibit the usage of cell phones. However, other facilities might allow supervised or controlled use during specific times or for particular purposes, such as getting in touch with loved ones or activities connected to drug addiction treatment.
See here for more information on rehabilitation centers and their cell phone policies.
Can a Pregnant Woman Go to Residential Rehab?
There are residential rehab programs that focus on providing care for expectant mothers. These programs offer all-encompassing support, including counseling, medical care, and addiction treatment. Their first concern is the health of the mother and the unborn child, and they cater their prenatal care and addiction therapy to the particular requirements of expectant mothers.
For more information on residential rehab for pregnant women, see here.
What Are the Criteria for Inpatient Rehab?
Different inpatient drug addiction treatment programs have varying criteria. Typically, you need a disciplined, supportive setting, have a history of unsuccessful outpatient care, and have a diagnosed substance use disorder requiring rigorous treatment. The choice may also be influenced by elements like co-occurring mental health disorders, a high risk of relapse, and an unsupportive home situation.
Since every rehabilitation facility has varying requirements, it is best to contact them directly or consult a healthcare specialist for more detailed information. Call 866-461-3339 for more information about our inpatient rehab criteria, or visit this page.
Stages of Benzodiazepines Addiction Recovery and Rehabilitation Process
You have a better chance of recovering from a benzodiazepine addiction with professional and medical therapy. Medical specialists can diagnose your addiction and treat any underlying co-occurring problems simultaneously. It's crucial to receive safe supervision from medical professionals who can treat your benzo withdrawal symptoms and facilitate a quicker recovery.
While benzodiazepines may offer temporary relief, their long-term consequences can harm mental health, finances, and social interactions. With ongoing benzo abuse, you can potentially face life-threatening symptoms. Choosing to seek help and recognizing and acknowledging the addiction problem is the first critical stage of recovery from benzodiazepines addiction. This may occur through personal introspection or due to interventions from loved ones, medical professionals, or legal consequences.
Each person's journey is unique, and the duration and intensity of each step can vary from center to center. Ongoing support, commitment, and a strong support network are vital to your recovery and maintaining long-term sobriety.
While the exact stages of benzodiazepines addiction recovery can vary depending on the treatment program and your particular circumstances, below is a general overview of what to expect:
Drug Detoxification: This step is frequently carried out under medical supervision to guarantee safety. Detox is the process of removing a substance from the body while controlling withdrawal symptoms. It could entail taking medications to ease discomfort as your body detoxifies drugs and readies you for additional benzo addiction treatment.
Evaluation and Assessment: Following detoxification, a thorough review is carried out to evaluate your physical and mental well-being, the severity of your addiction, any co-occurring illnesses, and any underlying problems that may have contributed to your addiction. This evaluation aids in developing an individual treatment plan catered to your unique needs.
Treatment Planning: A treatment plan is created, outlining the objectives, tactics, and timeframe of drug addiction treatment based on the evaluation. Depending on your needs and circumstances, the plan may include several therapeutic modalities, such as individual counseling, group therapy, family therapy, medication-assisted treatment, or holistic therapies.
Drug Therapy and Counseling: The psychological, emotional, and behavioral facets of addiction are covered at this stage. In individual counseling, you can investigate the underlying causes of addiction, create coping mechanisms, and acquire fresh knowledge to aid in benzo addiction relapse prevention.
Group therapy offers a secure setting for discussing your addiction struggle with like-minded peers. You'll gain the strength to work toward sobriety and maintain your journey to health with the support of those going through similar problems. Counselors can also provide goal-setting and sobriety maintenance advice.
Family therapy addresses addiction's impact on relationships, fostering healthier communication and support systems.
Benzo addiction counseling and therapy may include the use of evidence-based approaches, such as the following:
Cognitive-behavioral therapy (CBT) identifies and changes negative thought patterns and behaviors related to drug use, focusing on developing coping strategies, managing triggers, and building healthier habits.
Dialectical behavior therapy (DBT) helps you learn to manage intense emotions, improve relationships, and cope with stress without relying on drugs.
Motivational interviewing (MI) helps strengthen the motivation to change by exploring and resolving any ambivalence about giving up drugs, aiming to increase your commitment to recovery from benzodiazepines addiction.
Medication-Assisted Treatment (MAT): Medication may sometimes be prescribed to aid recovery. Medications can help manage cravings, reduce withdrawal symptoms, and treat co-occurring mental health disorders. MAT is often combined with behavioral therapies to provide comprehensive care.
Rehabilitation and Skills Development: Benzo addiction rehabilitation involves acquiring the necessary skills and tools to maintain a sober lifestyle. This stage includes addiction education, relapse prevention techniques, stress management, life skills training, vocational training, and improving social and interpersonal skills.
Aftercare and Drug Relapse Prevention: After completing the initial program, you'll transition to the aftercare stage, which focuses on ongoing support and drug relapse prevention. This could involve continued counseling, support groups like Narcotics Anonymous, outpatient benzo addiction therapy, sober living arrangements, and regular appointments with healthcare professionals.
How To Get Admitted to Benzo Addiction Rehab?
Depending on the center, the admissions procedure for benzo addiction rehab may change. Asking questions, getting clarity, and abiding by the guidelines provided by each treatment facility is necessary to ensure a smooth experience. Remember that admission requires a commitment and readiness to participate in the therapeutic process.
An honest self-evaluation is the first step toward acknowledgment. Consider how your life, relationships, and general health are affected by your benzodiazepine addiction to ensure a rehab program could be helpful. Consider accreditation, treatment philosophies, success rates, services offered, and staff experience while investigating treatment facilities. It also helps to read reviews and ask for recommendations from reliable sources.
Reach out to find out more after identifying a few treatment facilities that seem promising. To learn more about the admissions process or ask questions, contact the intake or admissions department. Call 866-461-3339 to find out more about our comprehensive drug recovery programs.
Most rehab facilities conduct an assessment or evaluation to ascertain whether their program fits you. This can necessitate speaking with skilled healthcare providers on the phone or in person. Adequate and appropriate treatment planning is ensured by being truthful and open during this process. Call 866-461-3339 to arrange a free assessment if you're ready to get started.
Specific pre-admission requirements, such as medical exams or documentation, may need to be satisfied before being accepted into a rehabilitation facility. A seamless process is guaranteed by completing any required documentation or assessments and by adhering to the instructions given by the treatment center. If you have family, work, or other obligations, make arrangements for your absence during treatment.
Lastly, plan your transportation in advance to guarantee a stress-free journey. Bring everything you'll need and be there in plenty of time for your planned admittance. A successful and satisfying treatment experience can be ensured by following the above recommendations.
How to Help a Loved One Suffering from Benzodiazepine Use Disorder
It might be challenging to assist a loved one who has an addiction, but there are things you can do to help and encourage them. Remember that your loved one's road toward benzo addiction rehabilitation is fundamentally their own, and always practice empathy when offering support.
You can provide support, inspiration, and direction as someone who genuinely cares about your loved one. However, it is ultimately up to them to choose when to commit to recovery and seek assistance. Encourage them to take action toward a healthy, drug-free lifestyle by being patient, demonstrating your concern, and showing that you understand.
Below are a few suggestions on how to help a loved one suffering from benzo use disorder:[i]
Seek Help: Call 866-461-3339 – You and your loved one can receive the compassionate assistance you need from our knowledgeable and experienced staff.
Educate Yourself: Learn the causes and facts surrounding substance abuse, its warning signs and symptoms, and available treatments. When you understand the condition's nature, it's simpler to approach the situation with empathy and knowledge.
Open and Honest Communication: Initiate open conversations with your loved one about their benzo abuse - not while they're high or using. Express concern in a non-confrontational and non-judgmental manner in a comfortable environment. Emphasize your care and offer support while encouraging them to openly share their feelings and experiences.
Offer Support and Encouragement: Consistently remind your loved one that you are there for them and that they are not alone.
Encourage Professional Help: Gently encourage professional help. Offer assistance finding resources, scheduling appointments, or even accompanying them to consultations.
Avoid Enabling Behaviors while Setting Boundaries: Refuse to put up with poor behavior, don't downplay consequences, and avoid giving your loved one drugs. By doing so, you can avoid enabling behaviors while setting clear boundaries. Encourage positive behavior and healthy lifestyle choices.
Establish clear rules surrounding drug use and associated behaviors. Tell them how their behaviors affect you and others, and keep these limitations in place. Be prepared to enforce them.
Attend Support Meetings Together: Encourage your loved one to attend support groups like Narcotics Anonymous meetings if willing, and offer to join them.
Encourage Healthy Coping Mechanisms: Inspire and join your loved one by trying other coping strategies and stress-relieving activities, like exercise, hobbies, or mindfulness. Promote involvement in positive activities that promote a drug-free lifestyle.
Take Care of Yourself: Providing emotional support to a loved one with a substance use disorder can be challenging. Prioritize self-care and seek counseling or support groups.
Patience and Understanding: Substance addiction recovery is a challenging and complex process, increasing the possibility of relapse. Maintain patience, understanding, and lack of judgment. Celebrate your loved one's victories, regardless of how small, and support them through any challenges.
Some Statistics about Benzo Use Disorder
Some Statistics about Benzo Use Disorder
In a study examining benzodiazepine use and misuse among adults in the United States, the most frequent form of misuse was without a prescription, and the most frequent source was a friend or relative.19
Benzos were involved in 16% of opioid overdose deaths in 2019.20
Almost 14% of overdose deaths involving opioids also involved benzodiazepines in 2021.21
According to research, people who use opioids and benzodiazepines simultaneously are more likely to experience a drug-related emergency, be admitted to the hospital, and pass away from a drug overdose.22
According to a study on American veterans with opioid prescriptions, getting a prescription for benzodiazepines was connected with a dose-dependently higher chance of dying from a drug overdose23
If a patient stops taking a benzodiazepine abruptly after using it for more than 3 to 4 weeks, they will likely have withdrawal symptoms.24
The journal Psychiatric Services published a study in 2019 titled "Benzodiazepine Use and Misuse Among Adults in the United States." A total of 30.6 million adults (12.6%) reported using benzodiazepines in the previous year, of which 25.3 million (10.1%) did so as directed while 5.3 million (2.2%) misused.25
Adults who filled benzodiazepine prescriptions climbed by 67% from 1996 to 2013.26
Benzodiazepines have been associated with cognitive decline, dementia,27 and falls in elderly patients.28
Women are more likely than men to receive a diagnosis of an anxiety disorder and a benzodiazepine prescription. Little is known about sex differences in the prevalence, correlates, or patterns of benzodiazepine usage in this community, although individuals with substance use disorders are at an increased risk for doing so.29
More Guides on Specialized Treatment
Guides on Specialized Recovery Treatment Near You