Does Superior HealthPlan Medicaid Cover Rehab?
Superior HealthPlan Medicaid is a managed care organization (MCO) serving eligible individuals and families in Texas. As part of the state's Medicaid program, Superior HealthPlan offers a comprehensive range of healthcare services, including primary care, specialist referrals, prescription medications, and preventive care. Continue reading to discover whether your Superior HealthPlan Medicaid policy includes rehab coverage.
Does Virtue Recovery Center Accept Superior HealthPlan Medicaid Plans?
At Virtue Recovery Center, we are dedicated to providing accessible and comprehensive treatment options that cater to a diverse range of financial circumstances. Our commitment to offering holistic care extends to our collaborative efforts with a variety of insurance providers, as we aim to make the journey to recovery as manageable as possible for those seeking our help.
In relation to Superior HealthPlan Medicaid plans, we recommend reaching out to us directly for the most precise information. The acceptance of specific insurance plans can be influenced by numerous factors, including the particulars of your individual plan and the type of treatment services you require. By engaging with our team, we can together explore how we can best facilitate your path towards recovery within the framework of your insurance coverage. 
What is Rehab Insurance Coverage?
What is Rehab Insurance Coverage?
Rehab insurance options can enhance physical, cognitive, and emotional abilities by providing coverage for services related to recovering from addiction, mental health, and other conditions. This coverage specifies the services covered, the duration, and any financial responsibilities for policyholders. Access to necessary therapies and treatments for addiction recovery is made possible through rehab insurance coverage.
Who is Superior HealthPlan?
Who is Superior HealthPlan?
Superior HealthPlan is a managed care organization providing 2 million Texas residents with healthcare services. Begun in El Paso in 1999, Superior HealthPlan works with Texas Health and Human Services (HHS) to offer STAR (Medicaid), Children's Health Insurance Program (CHIP), STAR+PLUS, STAR Kids, and STAR Health. Additionally, they offer Medicare coverage and Ambetter from Superior HealthPlan.1
Who is Medicaid?
Medicaid is a joint federal and state program that offers healthcare coverage to low-income individuals and families in the United States. It was created under the Social Security Act in 1965.2 The Centers for Medicare and Medicaid Services (CMS) manage it at the federal level, while state Medicaid programs must adhere to federal regulations.
What is the Partnership Between Superior HealthPlan and Medicaid?
What is the Partnership Between Superior HealthPlan and Medicaid?
The partnership between Superior HealthPlan and Medicaid involves Superior HealthPlan acting as a managed care organization (MCO) that collaborates with Texas' Medicaid program. Through this partnership, Superior HealthPlan administers healthcare services to individuals who've demonstrated Medicaid eligibility. This includes coordinating and providing access to medical care, specialists, prescription medications, preventive services, and more.
Medicaid managed care organizations (MCOs) are healthcare entities that partner with government programs to organize and deliver medical services to eligible recipients. MCOs create a healthcare provider network of doctors, hospitals, and specialists, offering coordinated care and cost management. They focus on preventive care, controlled costs, and enhanced healthcare access for improved patient outcomes.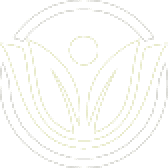 Does Your Insurance Cover Rehab?
Find out your health insurance coverage levels for rehab treatment.
CALL (866)-461-3339
We accept most insurance plans and can check your coverage levels on your behalf.
Does Superior HealthPlan Medicaid Cover Drug and Alcohol Rehab?
Superior HealthPlan Medicaid typically includes drug and alcohol rehab benefits as part of their behavioral health coverage. These services are often considered essential components of healthcare, as they address substance abuse and addiction issues. Coverage may include outpatient and inpatient treatment, detoxification services, counseling, therapy, and other forms of support to help individuals overcome substance abuse challenges.3
Coverage specifics can vary based on the specific plan, location, and individual circumstances. It's important to review Superior HealthPlan's policy documents or call 866-461-3339 for accurate and up-to-date information on rehab insurance coverage details.
Does Superior HealthPlan Medicaid Cover Mental Health Rehab?
Superior HealthPlan Medicaid typically offers mental health rehab coverage as part of their behavioral health services. Mental health rehab services can include various treatments and therapies to address mental health conditions, including outpatient or inpatient treatment, therapy sessions, counseling, medication management, and other forms of Medicaid support.
Coverage specifics can vary based on the specific plan, location, and individual circumstances. Refer to Superior HealthPlan's policy documents or call 866-461-3339 to get accurate details on your policy's mental health rehab coverage.
Does Superior HealthPlan Medicaid Cover Dual Diagnosis?
Superior HealthPlan Medicaid typically covers dual diagnosis services as part of their behavioral health coverage. Comprehensive treatment for dual diagnosis may include therapy, medication management, counseling, and other forms of support. Coverage specifics can vary based on the specific plan, location, and individual circumstances.
Review Superior HealthPlan's policy documents or call 866-461-3339 for the latest, most accurate information related to dual diagnosis services.
Inpatient and Outpatient Rehab Centers That Take Superior HealthPlan Medicaid Insurance Plans
At Virtue Recovery Center, we offer effective therapy programs for drug addiction, alcoholism, dual diagnosis, and other related conditions. Our addiction treatment specialists have created reliable and all-encompassing programs, including inpatient detox, residential treatment, intensive outpatient programs, sober living options, aftercare, and recovery management resources to support your recovery journey.
Call 866-461-3339 to schedule your free assessment today. We provide essential care for long-lasting recovery. Below are links to our nationally accredited, state-licensed inpatient and outpatient rehab centers that are in-network with Superior HealthPlan Medicaid addiction treatment insurance: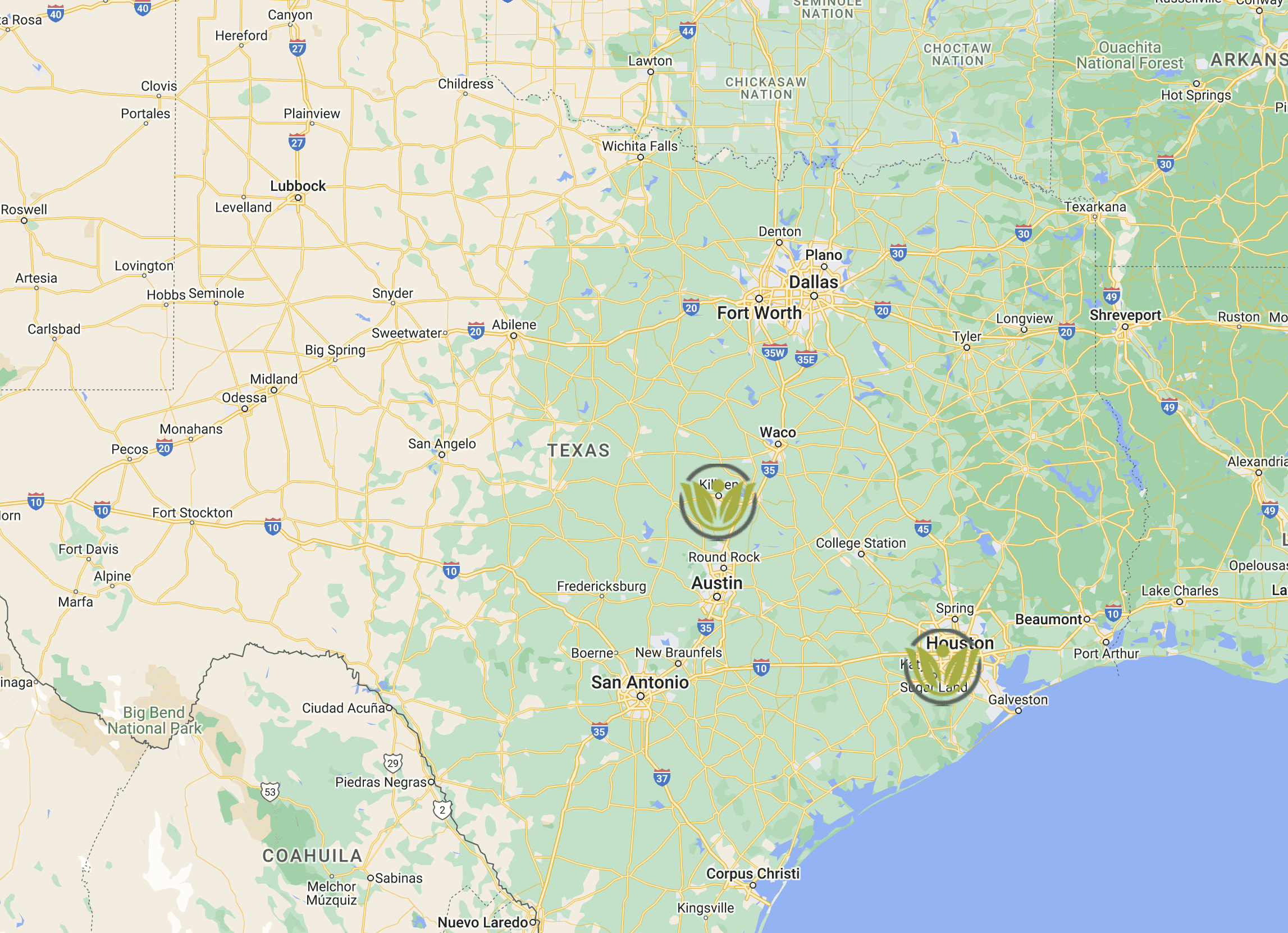 Virtue Recovery Center's Facilities That Accept Insurance
At Virtue Recovery Center, we believe that access to high-quality addiction recovery services should not be hindered by the complexities of health insurance. We want you to know that we are in-network with most major health insurance providers in Arizona, Texas, Nevada, and Oregon. This means that we have established relationships with these insurance companies, which can help ease the financial burden of treatment.
To give you an idea, some of the major insurance providers we work with include Blue Cross Blue Shield, Aetna, Cigna, and UnitedHealthcare, among others. However, it's important to note that coverage can vary based on your specific plan and location. We encourage you to reach out to us at Virtue Recovery Center. Our dedicated team is ready to help you navigate your insurance policy, understand your benefits, and maximize your coverage. Remember, taking this step is an integral part of your recovery journey, and we're here to support you every step of the way.
Check Your Superior HealthPlan Medicaid Coverage for Rehab Treatment
Find out your health insurance coverage levels for Superior HealthPlan Medicaid rehabilitation programs. We are in-network with most health insurance providers and may accept your insurance plan too.
How Much Does Rehab Cost with Superior HealthPlan Medicaid Insurance?
Rehabilitation costs with Superior HealthPlan Medicaid can vary widely based on several factors, including your specific plan, the type of rehab program, and treatment duration. These managed care benefits often include partial coverage for various services for mental health and substance use disorders. Still, there might be out-of-pocket expenses, such as copayments or deductibles.
For accurate, up-to-date information about the cost of rehab services with your specific Superior HealthPlan Medicaid policy, it's best to contact Superior HealthPlan directly or call 866-461-3339 for detailed information tailored to your particular situation and coverage.
How To Check Superior HealthPlan Medicaid Coverage Levels?
At Virtue Recovery Center, we empathize with the difficulty of navigating the complex world of health insurance. That's why our team is dedicated to helping you verify insurance details and file rehab insurance claims. Our top priority is safeguarding your rights and ensuring that you receive the highest quality care.
Our rehab admission coordinators are available to offer guidance every step of the way. Whether you choose to complete our no-obligation online form or reach out to us at 866-461-3339, we are ready to assist you. We guarantee that any information you provide will remain confidential. Let us handle the rehab insurance verification process while you focus on your recovery.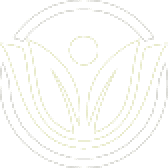 FREE ASSESSMENT
Get immediate treatment help now. 100% safe & confidential.
CALL (866)-461-3339
Contact us to schedule a free confidential assessment with a licensed clinician.
How To Get My Superior HealthPlan Medicaid Insurance to Pay for Rehab Treatment
To ensure that your Superior HealthPlan Medicaid insurance covers rehab treatment, you can follow the below general steps and call 866-461-3339 for additional information:
Understand Your Coverage: Review your Superior HealthPlan Medicaid policy documents or contact their customer service to understand what rehab services are covered and any limitations and requirements.
Medical Necessity: Most Medicaid plans require that treatment is deemed medically necessary, which involves an assessment by a healthcare professional to determine the appropriate level of care. Call 866-461-3339 to schedule your free assessment
In-Network Providers: Choose a rehab facility and healthcare providers in Superior HealthPlan's network. Superior HealthPlan providers have agreements with the insurance company and can bill them directly, resulting in lower out-of-pocket costs for you.
Pre-authorization: Rehab insurance pre-authorization from Superior HealthPlan may be required before you start treatment. Check if this is needed and follow the process if required.
Verify Coverage: Before starting rehab, verify insurance
Submit Claims: In many cases, the rehab facility might bill Superior HealthPlan directly, such as with us at Virtue Recovery Center. However, it's essential to understand the billing process and ensure that rehab insurance claims are submitted accurately.
Copayments and Deductibles: Be prepared to pay any copayments, deductibles, or other out-of-pocket expenses as required by your insurance policy.
Keep Records: Keep copies of all documents, including treatment plans, bills, and correspondence with the insurance company.
How Many Times Will Superior HealthPlan Medicaid Pay for Rehab?
The level of addiction recovery services coverage provided by Superior HealthPlan Medicaid may vary depending on Texas state regulations, your specific plan, and other factors. The frequency of treatment coverage is usually decided based on medical necessity, the type of treatment, and your individual requirements.
Usually, insurance plans will cover the cost of rehab treatment if medical professionals consider it necessary and appropriate. However, there may be restrictions on the number of days or sessions included within a specific period based on medical guidelines and industry standards. To learn more, call 866-461-3339.
Can You Go to Rehab Without Insurance?
Attending rehab without substance abuse rehab insurance is possible through various treatment centers that offer financial services to individuals without coverage. However, the rehab cost may vary based on factors like the facility type, level of care, treatment duration, and specific services offered. To learn more about our financing options, call 866-461-3339.
Additionally, below are some alternatives to consider when seeking healthcare access through substance abuse rehabilitation:
Publicly Funded or Nonprofit Facilities: Rehabilitation facilities funded by the government or nonprofits provide affordable or free treatment to those lacking insurance or with limited financial resources.
Payment Plans: If you're having difficulty affording treatment, certain facilities may provide payment plans that enable you to pay over a designated period. This can make rehabilitation more attainable. To learn more about our financial assistance, call 866-461-3339.
Scholarships or Grants: Some treatment facilities provide scholarships or grants to those facing financial barriers.
State or Local Programs: Substance abuse treatment funding for uninsured individuals may be available through state or local programs, depending on your location.
Employee Assistance Programs (EAPs): If employed, your workplace may offer an EAP providing counseling and referral services for substance abuse treatment.
Financing Options: You may obtain personal loans, use credit cards, or seek financial aid from loved ones to cover rehabilitation costs.
Support Groups and Counseling: If you can't afford a traditional rehabilitation facility, there are other options for substance abuse support. Support groups, counseling sessions, and outpatient therapy are beneficial alternatives that provide the necessary care.
If you're thinking about getting rehab without insurance, carefully consider all of your options, understand the costs, and choose a treatment plan that suits your needs and budget. Many treatment institutions, including us at Virtue Recovery Center, provide initial free assessments or consultations to determine the appropriate level of care and to go over possible payment options.
Check Your Health Insurance Coverage With Virtue Recovery Center
If you're committed to recovery, submit a request to one of our professional admission coordinators today using the form below. Before discussing the next steps, a coordinator will address any inquiries regarding our programs, including interacting directly with Medicaid on your behalf to check your insurance coverage levels for drug or alcohol addiction rehab.
Using your Health Insurance Card, fill out all of the fields on the confidential form.
A member of our staff will contact your insurer to verify if your policy will cover your treatment
We will contact you promptly with the results of the verification and discuss the next steps
Check Your Superior HealthPlan Medicaid Rehab Coverage
*Insurance Disclaimer: Virtue Recovery Center will attempt to verify your health insurance benefits and/or necessary authorizations on your behalf. Please note, this is only a quote of benefits and/or authorization. We cannot guarantee payment or verification eligibility as conveyed by your health insurance provider will be accurate and complete. Payment of benefits are subject to all terms, conditions, limitations, and exclusions of the member's contract at time of service. Your health insurance company will only pay for services that it determines to be "reasonable and necessary." Virtue Recovery Center will make every effort to have all services preauthorized by your health insurance company. If your health insurance company determines that a particular service is not reasonable and necessary, or that a particular service is not covered under your plan, your insurer will deny payment for that service and it will become your responsibility.
Rehab Treatment and Insurance Statistics
Rehab Treatment and Insurance Statistics
Superior HealthPlan offers access to more than 90,000 healthcare providers across all 254 counties in Texas.4
Texas has the highest rate of uninsured people in the US, with around 18% of its population lacking health insurance in 20215
In Texas, individuals with mental illness enrolled in large employer health plans had to pay more out-of-pocket expenses in 2021 than those without mental illness. The average cost for all services for individuals with mental illness was $1,476, whereas those without mental illness had an average cost of $730.6
As of September 30, 2022, approximately 5.3 million people have enrolled in Medicaid plans in Texas.7
There are three times as many adults in Texas with a mental health condition as there are people living in Austin, with 3,347,000 individuals affected.8
In 2022, 75% of rural counties had less than 50 mental health providers per 100,000 people, according to Centers for Medicare & Medicaid Services data analyzed by ABC News.9
There's only a small percentage of individuals diagnosed with Alcohol Use Disorder (AUD) who actually receive treatment.10
In April 2021, the US Centers for Disease Control and Prevention (CDC) reported that 100,306 people died from drug overdoses.11
According to the US Bureau of Labor Statistics, the employment of counselors specializing in substance abuse, behavioral disorders, and mental health is projected to increase by 23% between 2020 and 2030. This growth is much faster than the average rate for all occupations12
The Health Resources and Services Administration predicts a 3% increase in addiction counselors, while demand will rise by 15% from 2017 to 2030.
START YOUR RECOVERY TODAY!
Contact Virtue Recovery Center 24/7 for inpatient treatment near you