VETERAN REHAB PROGRAM FOR SUBSTANCE USE DISORDER
Whether you're just returning from active duty or your last tour ended years ago, service-related stress is a major concern for military personnel. Participating in active combat, witnessing natural disasters, and losing fellow service members can all cause heightened stress levels, leading to substance use disorders or PTSD.
Anyone can develop a substance abuse problem, but veterans have unique experiences that make them more likely to drink excessively or use illicit drugs. Military personnel who sustain service-related injuries also have a higher risk of developing addictions to opioids and other prescription medications.
In the 2015 Health-Related Behaviors Survey, less than 1% of active-duty military members reported illicit drug use within the previous year. This sounds promising, but the actual rate of drug abuse among active-duty military members may be much higher as the survey relies on self-reporting. Respondents may have been afraid to be honest about their drug use because of concerns over how the information would be used. Additionally, the survey had a response rate of just 8.6%, indicating that many people who received the survey didn't complete it.
The prevalence of drug use is higher among veterans, with 3.5% reporting they'd used marijuana within the previous year and 1.7% reporting they'd used other illicit substances during the same period.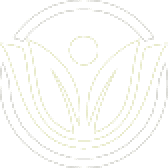 FREE ASSESSMENT
Get immediate treatment help now. 100% safe & confidential.
CALL 866-828-7521
Contact us to schedule a free confidential assessment with a licensed clinician.
DRUG AND ALCOHOL ADDICTION TREATMENT FOR VETERANS IN ARIZONA, OREGON, AND TEXAS
Although it's legal to drink alcoholic beverages, excessive alcohol use can have serious physical, psychological, and legal consequences. Researchers estimate that 15% to 20% of active-duty service members engage in heavy drinking, which is defined as consuming five or more drinks at a time at least once per week. Heavy drinking is much more common in male than female service members.
Veterans are also more likely to use alcohol or engage in heavy drinking than civilians. According to the National Institute on Drug Abuse, 56.6% of veterans surveyed reported using alcohol during a one-month period, with 7.5% of the respondents disclosing that they'd engaged in heavy drinking. In contrast, only 50.8% of the civilian population reported using alcohol during the same one-month period.
RISK FACTORS FOR DRUG AND ALCOHOL ABUSE
Service members have an elevated risk of developing substance abuse problems due to the trauma they encounter in the line of duty. For example, combat veterans may witness the deaths of dozens or even hundreds of fellow service members or civilians. Military personnel may also be required to respond to terrorist attacks, natural disasters, and other traumatic situations.
According to the Department of Veterans Affairs, many veterans with PTSD try to cope with their symptoms by drinking, misusing prescription drugs, or engaging in illicit drug use. When a service member has PTSD and a substance use disorder simultaneously, they're said to have co-occurring disorders.
NEGATIVE EFFECTS OF SUBSTANCE ABUSE
If you've been struggling with substance abuse, you know it affects every facet of your life, from your overall health to your relationships with friends and family members. Although cirrhosis is one of the most well-known physical effects of alcohol addiction, heavy drinking can affect many parts of your body. Binge drinking or drinking daily over a long period can cause an irregular heartbeat (arrhythmia), high blood pressure, and a heart condition called cardiomyopathy.
Alcohol addiction seriously affects the liver and pancreas, two key components of your digestive system. Chronic alcoholism may cause cirrhosis, a condition characterized by liver scarring. The scarring prevents the liver from working correctly. Drinking heavily may also cause proteins to build up in the liver, a condition known as fibrosis.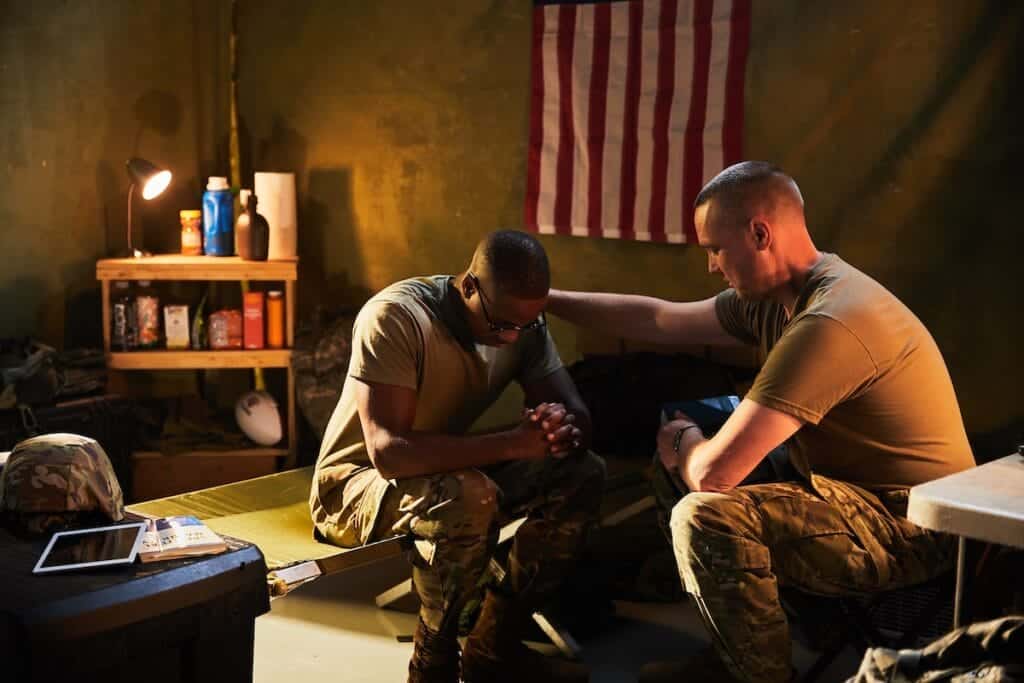 POST-TRAUMATIC STRESS DISORDER IN VETERANS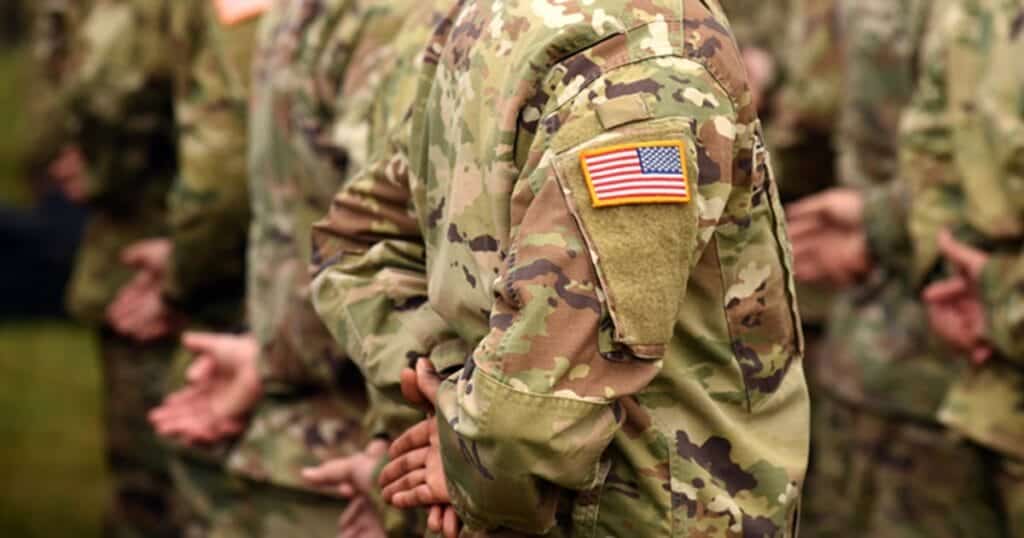 It can be difficult to return to civilian life if you have post-traumatic stress disorder. You may have flashbacks or other signs of trauma, but you're still expected to hold down a job and maintain your relationships. In some people, a stress reaction doesn't occur until months or even years after the traumatic event, making it even harder to get used to civilian life again.
Service-related stress reactions can cause difficulty sleeping, sudden bouts of anger, panic attacks, anxiety disorders, and behavioral changes. These symptoms may worsen when you encounter certain triggers or on the anniversary of a traumatic event.
PHYSICAL TRAUMA IN SERVICE MEMBERS
Serving in the military is mentally and physically demanding. Based on data from the 2010 Current Population Survey Veterans Supplement, 24% of veterans who served on active duty have a disability due to a service-related injury or medical condition. The Army Public Health Center also reports that almost 50% of service members sustain at least one injury yearly.
Participating in combat increases the risk for several types of injuries, including shrapnel wounds, broken bones, third-degree burns, nerve damage, limb loss, and spinal cord damage. Serving on active duty also exposes service members to harsh conditions, increasing the risk of heat stroke and respiratory problems.
TRAUMATIC BRAIN INJURIES IN VETERANS
A traumatic brain injury (TBI) usually occurs when someone sustains a blow to the head. Explosions, motor vehicle accidents, and serious falls can all happen in the line of duty, resulting in a TBI that causes lasting effects. Armed Forces members have a higher risk of TBI because they work under harsh conditions.
The symptoms of TBI vary based on the severity of the injury. If you have a service-related TBI, you may experience the following symptoms:
THE IMPORTANCE OF RESIDENTIAL TREATMENT
Residential treatment differs from inpatient treatment because it occurs in a comfortable, home-like environment. In contrast, inpatient treatment occurs in a secure hospital unit, creating a clinical environment that can make it challenging to feel comfortable enough to share your experiences with others. If you're struggling with addiction, residential treatment is your best chance at long-term recovery.
At Virtue Recovery Center, staff members have extensive experience working with veterans and first responders. Our addiction treatment program is customized to meet the needs of veterans with PTSD, traumatic brain injuries, and chronic pain related to their service. Whether you need drug rehab or alcohol rehab, we can customize a treatment plan that meets your physical and emotional needs.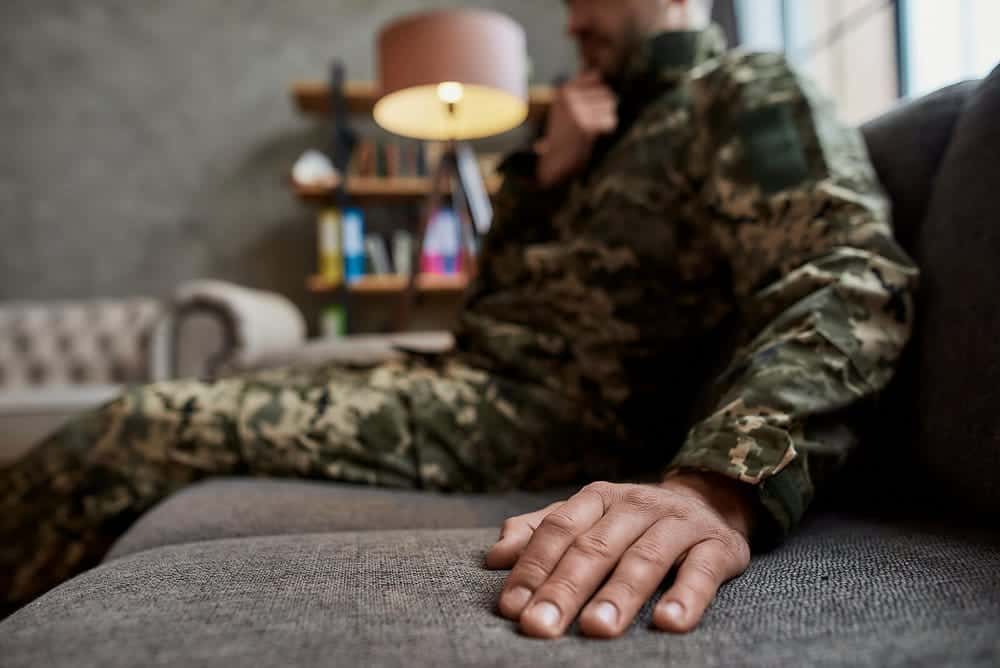 When you arrive at our veteran rehab center, you'll go through an intake process that helps us determine the best way to treat your addiction and any other mental health issues through our veteran rehab facilities. We'll discuss your military service, review your medical history and ask questions about your substance use. With this information, we'll tailor our alcohol and drug rehab program just for you.
Many veterans and first responders need medical detoxification ("detox") before they receive therapy and other addiction treatment services. Detox is the process of eliminating alcohol, prescription drugs, and illicit substances from your body. It typically lasts up to seven days, but it may take more or less time, depending on how long you've been using and whether you have any health conditions that could affect the amount of time it takes your body to break down drugs and alcohol.
Once you complete detox, you'll be ready for individual therapy, group therapy, and other services offered by the staff at our treatment center. During individual therapy sessions, you'll work through your trauma with a therapist who has extensive experience helping veterans and first responders with PTSD, traumatic brain injuries, and substance abuse. Your therapist will work with you to develop healthy coping skills to help you refrain from drug and alcohol use when you leave the treatment center.
Virtue Recovery Center also offers eye movement desensitization and reprocessing (EMDR), a therapy that helps people with PTSD heal from their trauma. Therapists use proven EMDR processes to help veterans heal their traumatic wounds to begin living in the moment and enjoying all life has to offer.
When your residential addiction treatment ends, you'll have access to various services designed to help you return to the community without relapsing. Your case manager will work with you to develop an aftercare plan that may include legal services, 12-step meetings, and ongoing counseling, all of which can help you achieve long-term recovery from drug and alcohol addiction.