Cocaine Addiction Recovery Center Near Me in Arizona, Texas, Nevada & Oregon
Cocaine abuse is a significant issue in the United States, and the drug is considered highly addictive. It's linked to many physical and mental health issues. But many people can achieve recovery from cocaine addiction with the appropriate care. Keep reading for more information on cocaine addiction recovery centers near you.
Cocaine Addiction Recovery Programs at Virtue Recovery Center
At Virtue Recovery Center, we are committed to helping individuals overcome the challenges of cocaine addiction. We have strategically positioned our centers in Arizona, Texas, Nevada, and Oregon to ensure that comprehensive care is accessible to those who need it most. Understanding the complexities of addiction, our programs incorporate a variety of therapeutic approaches, including individual counseling and group therapy. These modalities work together to address the root causes of addiction and provide a solid foundation for recovery.
Beyond our fundamental treatment programs, we also offer specialized services tailored to meet the distinct needs of each client. Our facilities in locations such as the Phoenix Metropolitan area in Arizona and Killeen in Texas cater to individuals battling not only drug and alcohol addictions but also co-existing mental health conditions like depressive disorders and PTSD. Furthermore, we provide guidance on insurance coverage options for cocaine addiction treatment to ensure that financial constraints do not hinder access to necessary support. At Virtue Recovery Center, our goal is to equip individuals with the tools and resources they need to navigate their journey to recovery successfully.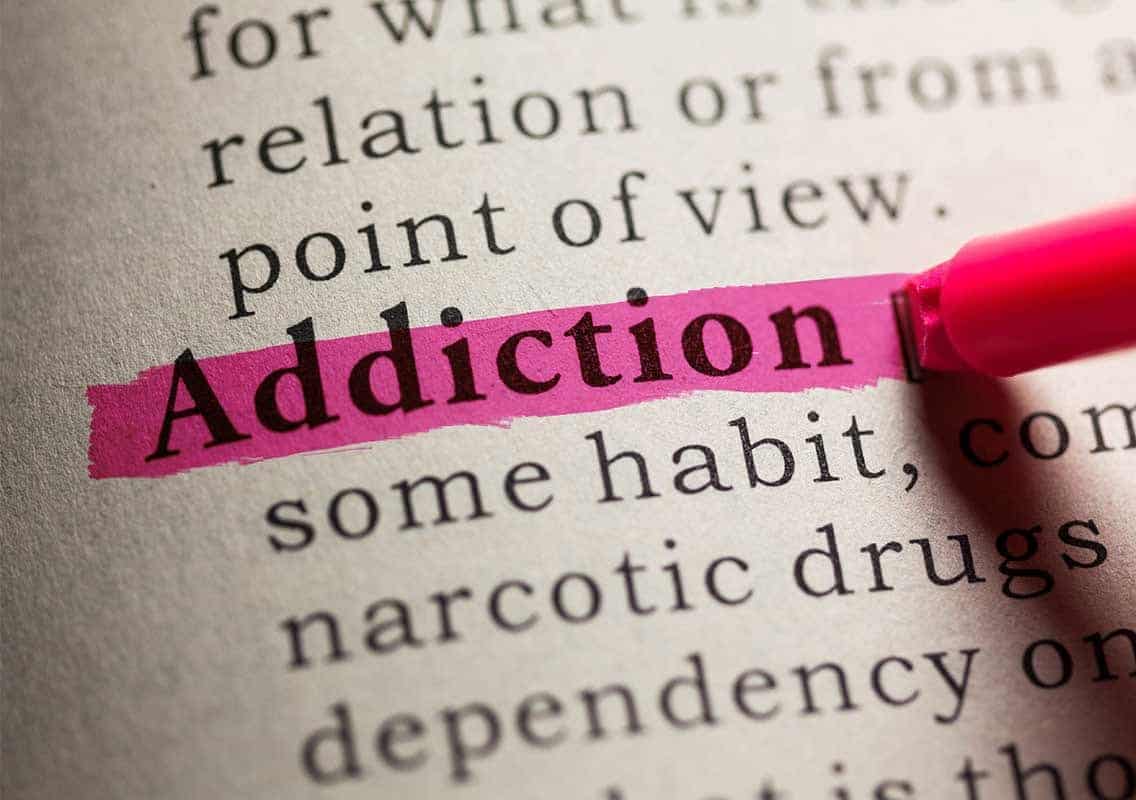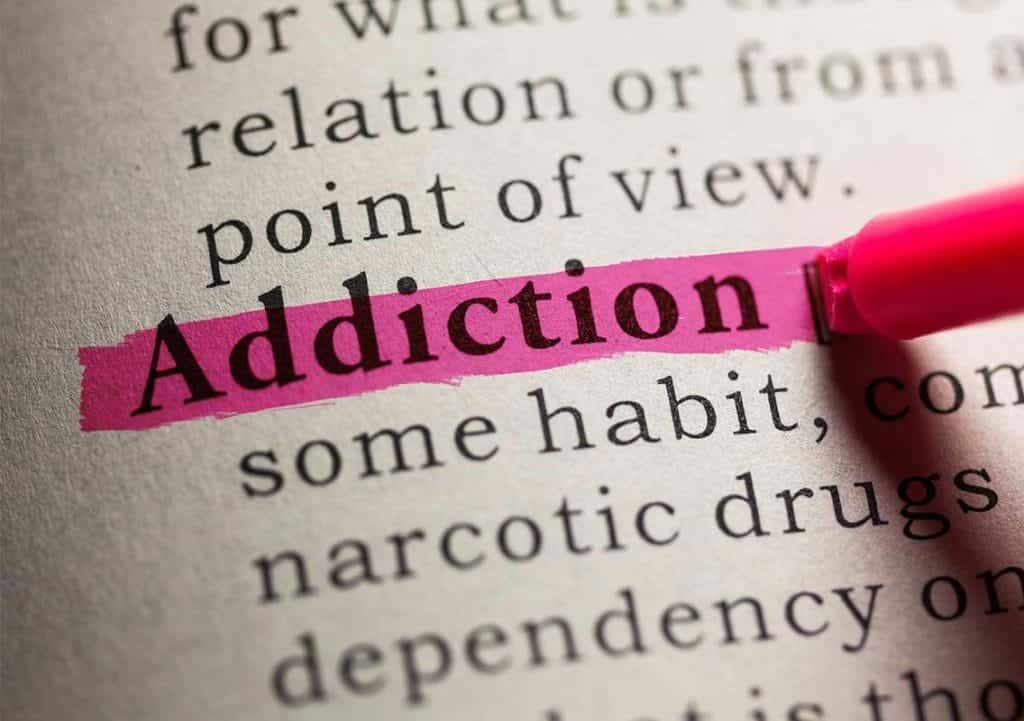 FREE DRUG ADDICTION ASSESSMENT
Cocaine is a Schedule II drug with a high potential for abuse. Over a century ago, the chemical cocaine hydrochloride was extracted from the indigenous South American coca plant. It comes in two forms: the hydrochloride salt, which dissolves in water, and the cocaine base, which does not. Users typically inject or snort the hydrochloride salt, a powdery substance.
The base form of cocaine is produced by mixing the drug with ammonia or baking soda and water, heating it up to eliminate the hydrochloride, and creating a substance that can be smoked. To increase profits, dealers often mix cocaine with non-psychoactive substances like cornstarch, talcum powder, flour, or baking soda. They may also add other substances like procaine or amphetamine. Some users even mix cocaine with heroin.
During the early 1900s, purified cocaine was a primary component in various tonics and elixirs for treating some ailments. Before synthetic local anesthetics were developed, cocaine was utilized to block pain during surgeries. Cocaine can be prescribed by a doctor for certain medical purposes like local anesthesia for eye, ear, and throat surgeries. However, studies have revealed that frequent use of cocaine can alter brain structure and function.
What is Cocaine Addiction?
Cocaine is a highly addictive drug derived from the indigenous South American coca plant leaves. People in South America have been chewing and consuming coca leaves for centuries to experience their stimulating effects. It can significantly increase your alertness, attention, and energy, which is why it is commonly referred to as a stimulant.
Not all cocaine users become addicted, but the risk is significant due to its powerful effects on the brain's reward system. The use of cocaine results in a surge of dopamine, one of the brain's natural chemical messengers responsible for controlling movement and reward. Typically, dopamine is reabsorbed by the cell that released it, effectively ending communication between nerve cells. However, cocaine disrupts this process, preventing dopamine from reabsorbing and causing excess dopamine to accumulate between nerve cells, ultimately interfering with normal communication.
Over time, the brain becomes less responsive to the same amount of cocaine. This phenomenon is known as tolerance. As tolerance develops, individuals may need to use increasing amounts of cocaine to achieve the desired effects. With repeated use, the brain becomes conditioned to associate specific cues (i.e., environments or situations related to drug use) with the pleasurable effects of cocaine. This can lead to intense cravings when exposed to these cues, even when the person is not actively using the drug.
Furthermore, when someone physically dependent on cocaine stops using it, they may experience cocaine withdrawal symptoms, including fatigue, depression, increased appetite, intense cravings, and a decreased ability to experience pleasure. The discomfort of withdrawal can drive individuals to use cocaine again to relieve these symptoms.
Cocaine addiction involves not only physical dependence but also psychological dependence. The drug can become intertwined with an individual's sense of identity, coping mechanisms, and emotional regulation. This makes it challenging to imagine life without the drug.
Symptoms of Cocaine Addiction
Symptoms of Cocaine Addiction
The following are some indications that a person may be dependent on cocaine:
Bouts of severe depression
Weight loss
Not taking care of personal hygiene/appearance
Persistent runny nose
Upper respiratory infections
Changes in sleep habits
Decreased interest in friends, family, and social activities
Reduced interest in food, sex, or other pleasures
Hearing voices or feeling paranoid
Increasingly angry, impatient, violent, or nervous
Hallucinations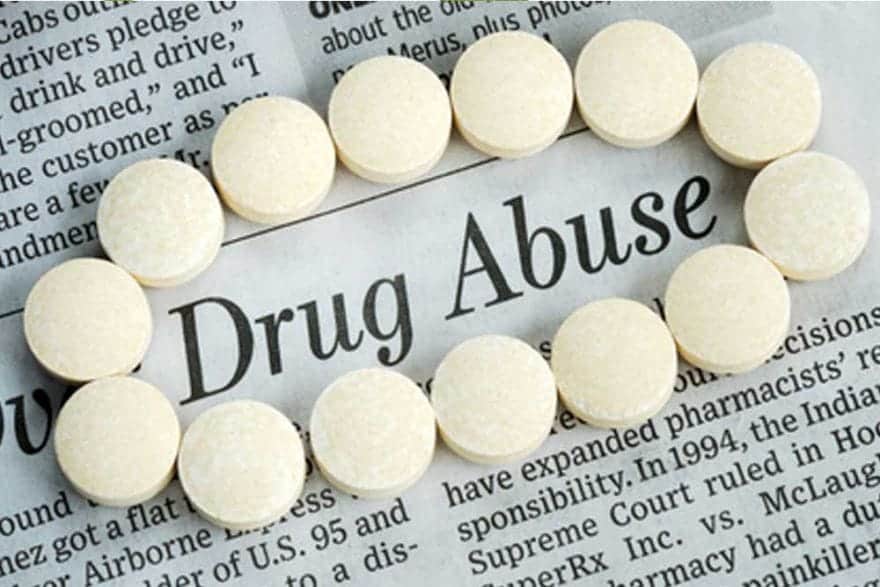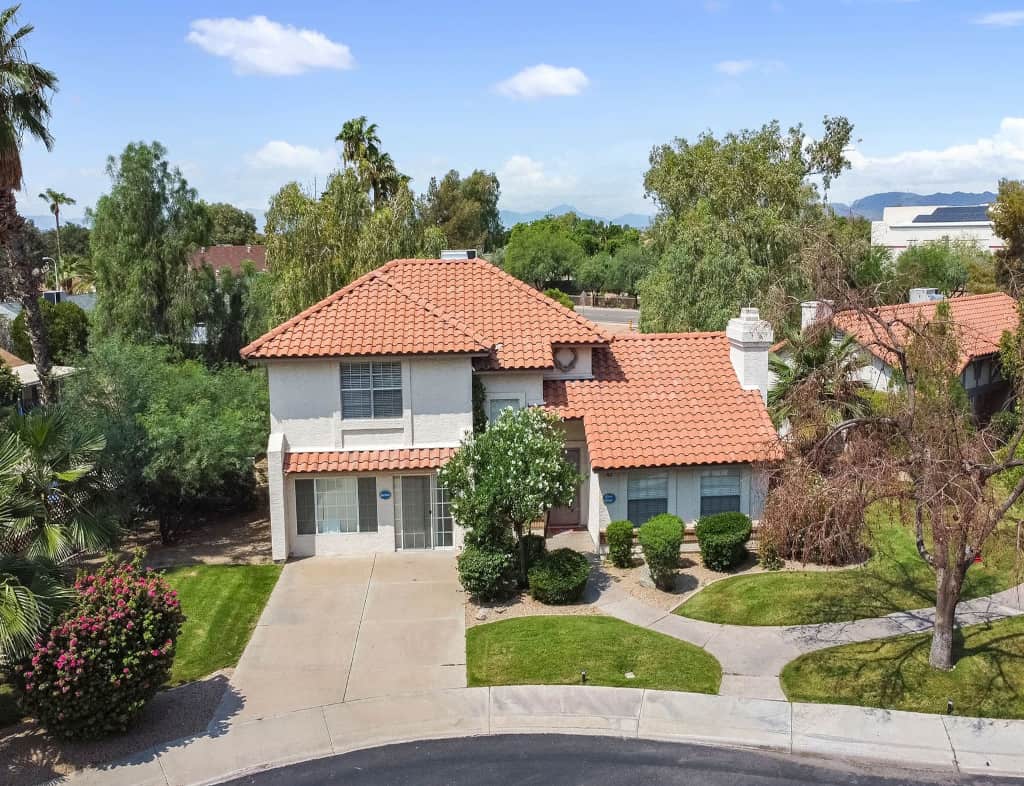 What is an Addiction Recovery Center?
If you're struggling with cocaine use disorder, a drug addiction recovery center can help you on your journey toward recovery and sobriety. These centers offer structured treatment programs that include detoxification, counseling, therapy, and medication-assisted treatment (MAT). Finding a substance addiction recovery center that meets your needs and preferences is important.
These centers are designed to help individuals overcome addiction, address underlying issues, and develop skills for maintaining long-term sobriety. Some drug recovery programs offer short-term residential stays, while others provide extended care options for a more comprehensive and long-term approach.
How Much Is Rehab for Cocaine Addiction
How Much Is Rehab for Cocaine Addiction
Cocaine addiction rehabilitation expenses can vary significantly, and many factors influence the final cost, including your location, the type of treatment necessary, insurance, and the provider's qualifications and experience. On average, a 30-day inpatient substance addiction recovery program ranges from $5,000 to $20,000, while cognitive-behavioral therapy sessions in an outpatient setting typically cost between $100 and $200.
However, the above are average costs, and rehab for cocaine addiction costs can vary significantly. Call 866-461-3339 to learn more about the costs associated with our evidence-based drug recovery programs and admissions process.
How To Pay for Addiction Rehabilitation
How To Pay for Addiction Rehabilitation
Addiction rehabilitation treatment can be costly, unfortunately discouraging many from seeking the necessary care. However, cocaine addiction recovery centers are aware of this challenge and are committed to ensuring access to treatment, regardless of your financial or insurance status. The fees for each program may vary, and payment options will depend on your specific treatment needs.
At Virtue Recovery Center, we believe that finances should never be a barrier to receiving quality and potentially life-saving treatment for addiction rehabilitation. If you're concerned about the cost, please call our financial services team at 866-461-3339. Our team members are dedicated to helping you create a financial plan enabling you to access the care you need.
Does Insurance Cover Cocaine Rehab?
Insurance providers offer coverage for drug rehabilitation. The extent of coverage may differ based on various factors, such as your insurance and the treatment duration. Fortunately, the Mental Health Parity and Addiction Equity Act requires insurance plans to provide equal coverage for mental health and substance abuse treatment as they do for physical health conditions.
Review the specifics of your insurance policy, as some may have certain limitations on the number of therapy sessions covered or require pre-authorization. Different plans may also have preferred provider networks with negotiated rates, and coverage for therapy or drug counseling methods can vary between insurance plans.
Our Helpline Number is 100% Free and Confidential
Rehab Coverage by Insurance Providers
If you have a health insurance plan with one of the providers listed below, you can read our guide to find out if your coverage includes drug and alcohol therapy treatment.
Types of Cocaine Addiction Recovery Programs
Each cocaine addiction recovery center has its unique approach, although there are specific components typical to drug recovery. The journey to substance addiction recovery usually begins with intake and then detoxification. Once the cocaine detoxification phase is complete, you'll be enrolled in a recovery program.
There are various types of drug recovery programs. Each can be customized to suit your specific needs and requirements, which is an ideal approach to comprehensive and successful treatment. Below, we describe the various cocaine addiction treatment programs in more depth.
Dual Diagnosis Treatment Programs
Dual Diagnosis Treatment Programs
Treatment programs for dual diagnosis simultaneously address mental health and substance use disorders. This term describes those with a co-occurring mental health condition and a substance use disorder. These programs understand the complex relationship between addiction and mental health and aim to provide integrated care while addressing both issues at the same time.
Dual-diagnosis programs offer various cocaine addiction interventions for cocaine dependence, such as cocaine addiction counseling, medication management, and psychoeducation which teaches you how to manage these conditions resulting in a more fulfilling life. Again, specific interventions can be tailored to your needs.
By addressing mental health and substance use disorders simultaneously, these programs use a multidisciplinary approach to improve treatment outcomes and provide the necessary cocaine addiction recovery resources and support.
Residential Cocaine Addiction Recovery Programs
Residential Cocaine Addiction Recovery Programs
Residential cocaine addiction rehabilitation provides a life-changing opportunity to overcome your dependence. During treatment, you'll reside in a facility where you'll receive comprehensive cocaine addiction therapy in a structured environment. The program may include detoxification, individual counseling, group therapy, evidence-based therapies, and 24/7 medical care.
Residential cocaine addiction recovery programs tackle the underlying issues, help you to develop coping mechanisms, and lay the groundwork for sustained recovery. The benefit of living in a supervised setting is the absence of outside triggers and temptations, which ensures that you won't have access to drugs and can concentrate exclusively on rehabilitation.
The program provides a structured schedule that enables you to develop good habits that you can continue using long after cocaine addiction treatment has concluded. An aftercare plan is also created to help you continue recovery through outpatient programs, cocaine addiction support groups, and local services.
Inpatient Cocaine Addiction Recovery Programs
Inpatient Cocaine Addiction Recovery Programs
At an inpatient cocaine addiction recovery program, you'll temporarily reside in a facility dedicated to your recovery and general well-being. An inpatient program addresses addiction's physical, psychological, and emotional aspects while providing you with round-the-clock cocaine addiction support to ensure your safety and comfort.
To assist you in understanding your thinking and behavior patterns, an inpatient program uses evidence-based cocaine addiction therapy techniques, like cognitive-behavioral therapy (CBT), dialectical behavior therapy (DBT), and motivational interviewing (MI). Several treatments are available to improve your coping skills and tackle underlying mental health issues.
You can connect with others on the same journey during group therapy sessions and create a sense of community. The program may also include holistic strategies such as mindfulness exercises, exercise recommendations, and nutrition advice that supports the mind, body, and spirit.
Choosing an inpatient cocaine addiction recovery program helps you to avoid temptations or triggers from the outside. In such a safe atmosphere, you can concentrate exclusively on your rehabilitation. You can learn cocaine addiction relapse prevention skills and other healthy routines and behaviors that can be helpful in life after rehab.
The treatment team will work with you to create a comprehensive aftercare plan once the inpatient program ends. This strategy can entail enrolling in an outpatient program, attending cocaine addiction support groups like Narcotics Anonymous (NA), and accessing community resources to maintain sobriety.
Outpatient Cocaine Addiction Recovery Programs
Outpatient Cocaine Addiction Recovery Programs
Outpatient cocaine addiction recovery programs can provide treatment while you continue your daily routine. Individual counseling sessions can help you understand the root causes of cocaine abuse and help you to develop effective coping mechanisms. With outpatient treatment, you can continue to fulfill your family, work, or school obligations while actively participating in recovery.
These programs use evidence-based treatments to equip you with the tools to manage cravings, handle triggers, and change your thought patterns and behavior. They also prioritize education on addiction and creating personalized aftercare plans. In addition to treatment and ongoing support, outpatient programs offer access to community resources, support groups, and other services.
Regular attendance and active participation in the program are crucial for achieving the best possible cocaine addiction recovery outcomes.
Intensive Outpatient Programs (IOP)
Intensive Outpatient Programs (IOP)
While still allowing some freedom in your daily life, intensive outpatient programs provide thorough treatment that is more in-depth than regular outpatient treatment. These are the most common treatments for cocaine abuse, using a combination of group, individual, and sometimes family therapy.
You will attend multiple weekly sessions for a few hours each during IOP treatment. These sessions will help you develop coping skills, understand the root causes of your addiction, and establish a strong foundation for cocaine addiction recovery. The treatment team will use evidence-based therapies similar to those in other substance addiction recovery programs to teach you valuable skills to manage cravings, identify triggers, and positively change your beliefs and behaviors surrounding cocaine abuse.
In intensive outpatient programs, peer support has a positive impact. During group therapy sessions, you'll connect with others on a similar path to cocaine addiction recovery. You can share stories, give and receive encouragement, and gain insight from each other in a supportive environment. IOPs may also provide additional cocaine addiction treatment options, such as family counseling and programs to address co-occurring mental health disorders.
The duration of an IOP is tailored to your specific needs and progress. When the program concludes, the treatment team will collaborate with you to create an aftercare plan. This can include transitioning to less intensive outpatient therapy, participating in support groups, and accessing community resources.
Holistic Treatment Programs for Substance Abuse
Holistic Treatment Programs for Substance Abuse
In a holistic cocaine addiction treatment program, your mind, body, and spirit will all be treated equally. Holistic treatment aims to address how drug addiction impacts your overall well-being. Beyond the standard cocaine addiction treatment options, you'll find alternative interventions and therapies, such as acupuncture, yoga, art therapy, meditation, and more.
The holistic method supports self-discovery, stress management, pain management, and investigating fresh avenues for healing and self-expression. Furthermore, they emphasize physical health through nutritional advice, exercise, and wellness programs, boosting your general well-being and promoting the healing process.
Programs for holistic treatment include teaching coping skills, stress management techniques, and healthy lifestyle choices. These programs assist you in creating a long-term recovery-supporting, healthy lifestyle.
A team of medical professionals who believe in treating you as a whole person throughout your therapy will be there to guide and assist you on your journey to recovery from cocaine addiction. They'll work with you to create a customized treatment plan considering your unique needs and goals. By focusing on all aspects of your health, not just the symptoms of your addiction, you'll find yourself on a path to a healthier and happier life.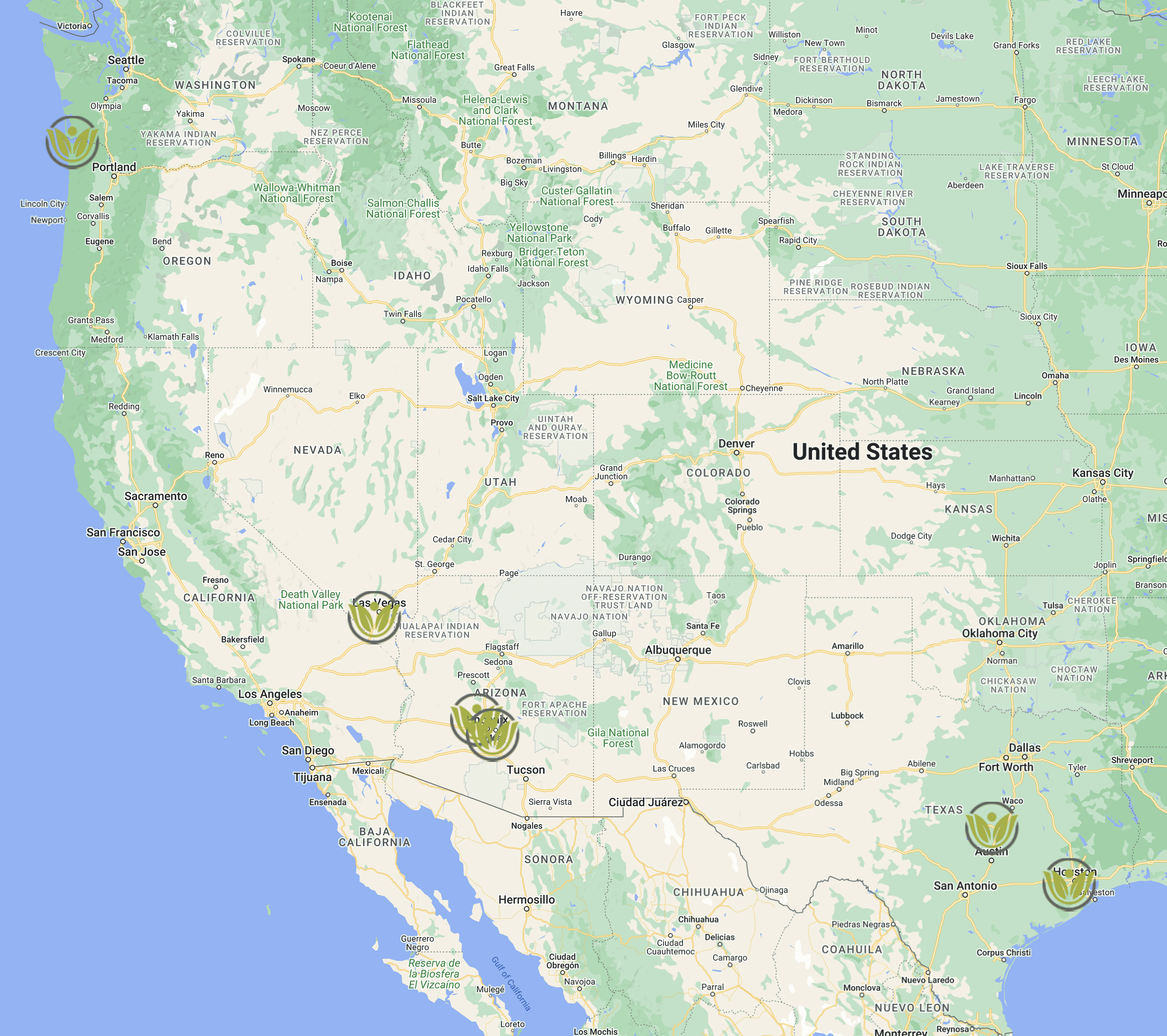 Local Opioid Addiction Recovery Centers Near Me
Local Cocaine Addiction Recovery Centers Near Me
Our goal at Virtue Recovery Center is to combat addiction in its entirety. Our approach entails offering solutions, disseminating effective practices, promoting advancement, offering graduate and professional education, developing evidence-based addiction rehabilitation programs, and conducting research. By attempting to establish consistency and responsibility among addiction treatment providers to protect consumers, we are paving the ground for industry reform.
Call 866-461-3339 to schedule your free assessment. Begin your journey to long-term opioid addiction recovery.
Start your recovery right away.
Start your recovery right away. Contact Virtue Drug and Alcohol Recovery Center at 866-461-3339 to find a treatment program near you.
What Medications are Used for Substance Addiction Treatment
When treating cocaine use disorder, cognitive-behavioral therapy (CBT) and pharmacotherapy have shown the most favorable outcomes in preventing relapse and keeping patients engaged in treatment after they've stopped using. But the United States Food and Drug Administration (FDA) has not approved any cocaine addiction medications.
Researchers are examining different neurobiological targets as potential options and the use of medications, such as psychostimulants, modafinil, bupropion, topiramate, and disulfiram, that have previously been approved for other conditions. However, due to the limited size of studies and inconsistent results, there is currently no strong support for any specific drug to treat cocaine addiction.
Medication-assisted treatment (MAT) can be crucial in substance addiction recovery when used with psychotherapy and other evidence-based therapies. The goal of using medications to aid in substance addiction recovery is to reduce drug intake, prevent relapse, and improve overall well-being by addressing the physiological and psychological parts of substance use disorder (SUD).
Buprenorphine, methadone, and naltrexone are the three most often used FDA-approved medications for medication-assisted treatment for other substance addictions. These drugs are frequently combined with counseling and behavioral therapy to provide a comprehensive approach that results in more successful treatment outcomes.
Buprenorphine for Opioid Addiction Treatment
Buprenorphine for Opioid Addiction Treatment
As an opioid partial agonist, buprenorphine reduces and regulates the impulse to take opioids. It has similar but less potent effects to other opioids, such as mild euphoria and respiratory depression. The "ceiling effect," which occurs after taking a moderate dose of buprenorphine, causes its effects to remain stable even when the dosage is increased.
You must be in the early stages of drug withdrawal and have abstained from consuming opioids for 12 to 24 hours. Acute withdrawal symptoms may occur in patients who have opioids in their bloodstream or who are not in the beginning phases of drug addiction rehabilitation.
The buprenorphine dosage can be changed if necessary once you've stopped or significantly reduced your drug use and are no longer experiencing cravings or adverse effects. Once stabilized, you may be able to go from daily to every other day treatment because buprenorphine has a long-acting impact. Its long-lasting effects increase its safety and reduce the possibility of abuse.
The duration of buprenorphine therapy will be decided upon after considering your particular needs and circumstances. It can occasionally be prolonged or indefinite, depending on the situation. Whether or not the medication is used to assist with treatment, it's encouraged to continue opioid addiction treatment to prevent future relapse.
Medication-assisted treatment for opioid addiction typically involves four forms of buprenorphine, which are as follows:
Subutex:Subutex, a sublingual pill ingested under the tongue, contains just buprenorphine. When utilized as directed, it can be useful in a MAT program. However, subutex can be abused if taken in excess or given intravenously.
Suboxone: Suboxone is a pill frequently recommended as a treatment for opioid addiction. Buprenorphine and naloxone are two of the drug's two active components. Naloxone is a full opioid agonist, while buprenorphine is a partial opioid agonist. This mixture tightly binds to the same opiate receptors in the brain as narcotics like heroin, morphine, and oxycodone, thereby lessening their effects and reducing cravings.
This drug therapy is designed to reduce the risk of opioid abuse. However, if taken in large amounts through injection or consumption, the combination of partial and full opioid agonists can cause severe opioid withdrawal symptoms.
Probuphine: This implant releases a small amount of buprenorphine over six months. It doesn't need to be taken every day like Subutex or Suboxone. This method of administration lowers the risk of abuse. However, if the implant becomes loose or is removed, purposeful abuse or unintentional exposure is still conceivable.
Injectable Buprenorphine:This novel MAT for opioids works in a manner akin to existing forms of buprenorphine. Instead of pills or implants, it is provided through monthly subcutaneous (under the skin) injections. By using this approach, the misuse potential and burden associated with the tablet form are reduced. Before starting treatment with injectable buprenorphine, patients must meet particular prerequisites.
Always use buprenorphine under a doctor's care, regardless of the type. You should be well-informed about the medication and any possible negative effects before adopting buprenorphine as a therapeutic alternative. Buprenorphine's potential side effects include:
Constipation
Headache
Nausea
Vomiting
Dizziness
Drowsiness and fatigue
Sweating
Dry mouth
Tooth decay
Muscle aches and cramps
Inability to sleep
Fever
Blurred vision or dilated pupils
Tremors
Palpitations
Disturbance in attention
Respiratory depression
Methadone for Drug Addiction Treatment
Methadone for Drug Addiction Treatment
Methadone is a long-acting full opioid agonist and a controlled schedule II substance used to alleviate pain in those with a formal diagnosis of opioid use disorder (OUD). In liquid, tablet, and wafer form, methadone binds to and stimulates opioid receptors in the brain and is typically taken daily.
The analgesic and euphoric effects of opioids are produced by the body's mu-opioid receptors, which are what methadone targets. It has a long-lasting impact and reduces drug cravings and withdrawal symptoms. Methadone can be a helpful element of medication-assisted treatment when administered as instructed. However, because it is an opioid, it should only be administered as part of a professional, supervised treatment program.
Some common side effects of methadone include:
Restlessness
Nausea
Vomiting
Slowed breathing
Itchy skin
Heavy sweating
Constipation
Sexual problems
Naltrexone for Drug Addiction Treatment
Naltrexone for Drug Addiction Treatment
In contrast to other opioid addiction treatments like methadone and buprenorphine, which activate opioid receptors, naltrexone binds to opioid receptors and blocks their effects. This helps to reduce cravings. This not only stifles cravings but also stops you from getting high in the event of a relapse.
Since naltrexone inhibits opioid receptors rather than activating them, it is a risk-free drug with few side effects and no misuse potential. It must be used under the supervision of a healthcare provider and is only permitted after the complete withdrawal from all opioids or other opioid addiction medications for at least seven to fourteen days.
Even while the oral form will also block opioid receptors, only the long-acting intramuscular injectable formulation is FDA-approved as a medication-assisted treatment for opioid use disorder (OUD). The FDA devised elaborate procedures known as Risk Evaluation and Mitigation Strategies (REMS) to ensure that the benefits of specific therapies outweigh their dangers.
Common side effects of naltrexone include:
Nausea
Sleepiness
Headache
Dizziness
Vomiting
Decreased appetite
Painful joints
Muscle cramps
Cold symptoms
Trouble sleeping
Toothache
Naloxone for Drug Addiction Treatment
Naloxone for Drug Addiction Treatment
Naloxone quickly undoes the harmful consequences of a drug overdose. Other ways to take this drug include using the intranasal spray Narcan, an injection into the muscle, or a subcutaneous (under the skin) injection. Its effects don't last long.
When naloxone is administered, it momentarily binds to the brain's opioid receptors, blocking further opioid binding and activation. This aids in reversing respiratory depression, a significant factor in overdose fatality. The patient can then be transported safely by emergency personnel to a medical facility for additional treatment and assessment.
Additionally, friends and family members can be given naloxone to use in the event of an urgent drug overdose. The drug is effective in preventing opioid abuse. However, it is useless for treating benzodiazepine or stimulant drug overdoses, such as those brought on by cocaine and amphetamines.
Naloxone can cause drug withdrawal symptoms, including, but not limited to, feeling nervous or irritable, body aches, dizziness or weakness, diarrhea, stomach pain, nausea, fever, chills, goosebumps, and sneezing or runny nose.
Frequently Asked Questions About Cocaine Rehab
Can Couples Go to Drug Rehab Together?
Couples can undergo drug rehab together, provided that certain conditions are met. These programs are designed to aid individuals struggling with drug addiction and address co-dependency and relationship dynamics. Not all rehab centers offer such programs, so researching and choosing a localized program that caters to your specific needs is crucial.
For more information, see here.
Can You Get Fired for Going to Rehab?
In some areas, legal measures like the Americans with Disabilities Act (ADA) and the Family and Medical Leave Act (FMLA) exist to protect from discrimination. Despite these laws, your specific situation and work performance may still affect job security. Various factors, such as local laws and company policies, can impact the risk of losing a job while attending rehab.
In addition, some employers may offer support programs for workers seeking help. It is recommended to seek advice from an employment lawyer and research local labor laws to understand your rights.
For more information, see here.
Do Drug Addiction Recovery Centers Allow Visitors?
The rules about visitors at drug addiction recovery centers vary depending on the center's policies and regulations. Usually, rehab facilities have guidelines to control visitation and maintain a focused, therapeutic environment for those receiving addiction treatment. These policies aim to reduce distractions, protect privacy, and support the drug recovery process.
Visitors may have to follow certain restrictions, such as visiting during designated hours, staying for a limited time, and following specific rules or guidelines set by the rehab center. To learn more about these policies and any requirements or limitations, it's best to contact the rehab center directly.
For more information, see here.
Do Drug Addiction Recovery Centers Allow Pets?
Recovery centers for drug addiction have varying pet policies. While specific centers may allow therapy animals or pet visitations, most do not permit patients to bring their pets for the duration of their stay. This limitation addresses concerns regarding hygiene, allergies, safety, and disturbances to the therapeutic setting.
For more information, see here.
Do Drug Rehab Centers Allow Cell Phones?
The policies regarding the use of cell phones differ among rehabilitation centers. Some centers may restrict or completely ban the use of cell phones to ensure a concentrated and therapeutic setting. However, other centers may permit supervised or regulated use during specific periods or for particular reasons, like communicating with loved ones or engaging in drug addiction treatment-related tasks.
See here for more information.
Can a Pregnant Woman Go to Residential Rehab?
There are residential rehab programs that specialize in caring for pregnant women. These programs offer holistic support, including medical attention, addiction treatment, and therapy. They focus on the well-being of the mother and the unborn child, providing customized prenatal support and addiction treatment to meet the specific needs of pregnant women.
For more information, see here.
What Are the Criteria for Inpatient Rehab?
The requirements for inpatient drug addiction rehabilitation can differ. Typically, you must have a diagnosed substance abuse issue that necessitates intensive treatment, a history of unsuccessful outpatient care, and a need for a structured and supportive environment. Other factors like co-occurring mental health conditions, a high risk of relapse, and an unsupportive home environment can also impact the decision.
As each rehabilitation center has its own criteria, contacting them directly or speaking with a healthcare professional for more specific information is advisable. To learn more about our inpatient rehab criteria, please call 866-461-3339, or see here for more details.
Stages of Cocaine Addiction Recovery and Rehabilitation Process
Cocaine addiction recovery and rehabilitation typically involve several stages to overcome dependence and establish a healthy, substance-free lifestyle. Every individual's journey is distinct, and the length and intensity of each stage may differ. Consistent dedication and a reliable support system are essential to preserving lasting sobriety.
While the exact stages of cocaine addiction recovery can vary depending on the treatment program and your unique circumstances, below provides a general framework:
Acknowledgment and Decision: In the initial stage, one must acknowledge and identify their addiction issue. This can happen through self-reflection or due to interventions from family, medical experts, or legal repercussions.
Drug Detoxification: Detox is a procedure that involves removing a substance from the body while managing withdrawal symptoms. It is typically done under medical supervision to ensure safety. During the process, medications may be used to alleviate discomfort as the body gets rid of toxic substances, which sets the stage for further substance abuse treatment.
Withdrawal's physical symptoms might start within a few hours and extend to seven days. It could take longer to get over not being able to experience normal pleasure. Symptoms can include:[i]
Muscle tremors
Severe headache
Increased appetite
Depression
Fatigue
Slowed thinking
Inability to sleep
Nightmares
Evaluation and Assessment: Once you complete detoxification, a thorough review will be performed to evaluate your physical and mental well-being, the severity of your addiction, any accompanying disorders, and any root causes that may fuel your addiction. This evaluation is crucial in developing a customized treatment plan catered to your needs.
Treatment Planning: After assessing your situation, a plan for treating cocaine addiction will be created. This plan will include specific goals, strategies, and the length of treatment. Depending on your needs, various therapeutic methods may be used, such as individual counseling, group therapy, family therapy, or holistic therapies.
Drug Therapy and Counseling: During this stage, you'll focus on the psychological, emotional, and behavioral facets of addiction. Through individual counseling, you can delve into the underlying reasons for your addiction, create effective coping mechanisms, and acquire and develop new skills to avoid relapse.
Group therapy can offer valuable peer support, create a sense of community, and promote the exchange of experiences and challenges. In contrast, family therapy can address the adverse effects of addiction on relationships and cultivate more positive communication and support systems.
Therapy and counseling may include the use of evidence-based methods, including the following:
Cognitive-behavioral therapy (CBT): This form of therapy aims to assist you in recognizing and altering negative thought patterns and behaviors associated with drug use. It centers on cultivating coping mechanisms, handling triggers, and cultivating healthier habits.
Dialectical behavior therapy (DBT): DBT helps develop skills to regulate intense emotions, improve relationships, and deal with stress without relying on drugs.
Motivational interviewing (MI): By exploring and resolving any ambivalence about giving up drugs, this approach can help strengthen your motivation to change. The goal is to increase your commitment to cocaine addiction recovery.
Medication-Assisted Treatment (MAT): In some cases, medication may be prescribed to aid in drug addiction recovery, although the FDA currently approves no cocaine addiction medications.
Rehabilitation and Skills Development: Cocaine addiction rehabilitation involves acquiring the necessary skills and tools to maintain a substance-free life. During this stage, you'll receive education on addiction, learn relapse prevention techniques, develop skills to manage stress, receive training in practical life and vocational skills, and improve your social and interpersonal abilities.
Aftercare and Drug Relapse Prevention: Once you finish the primary treatment program, you will move on to the aftercare phase that concentrates on providing you with continuous support and preventing relapse. This stage may comprise ongoing therapy, support groups such as 12-step programs, outpatient drug counseling, sober living arrangements, and regular follow-up visits with healthcare specialists.
How To Get Admitted to Cocaine Addiction Rehab
The process of being admitted to cocaine addiction rehab may vary depending on the center. To ensure a smooth process, it's essential to ask questions, seek clarification, and adhere to the rules set forth by each treatment center. Remember that being admitted requires commitment and a readiness to engage in the therapeutic process.
The first step towards admission is conducting an honest self-assessment. Evaluate how cocaine abuse affects your life, relationships, and overall health to determine if a rehabilitation program could be beneficial. When researching treatment centers, consider accreditation, treatment approaches, success rates, available services, and staff qualifications. Reading reviews and seeking recommendations from trusted sources is also helpful.
After finding a few promising treatment centers, reach out and learn more. Contact the admissions or intake department to inquire about the admissions process, program information, and ask any questions. To learn more about our comprehensive treatment approach to cocaine addiction, call 866-461-3339.
Most rehab centers conduct an assessment or evaluation to determine if their program is the right fit for you. This may require a phone interview or an in-person exchange with qualified healthcare professionals. Being honest and transparent during this process ensures effective and appropriate treatment planning. If you're ready to schedule a free assessment, call 866-461-3339 to get started.
Before being accepted into a rehab facility, specific pre-admission requirements, such as medical exams or paperwork, may need to be fulfilled. Completing any necessary paperwork or assessments and following instructions provided by the treatment facility ensures a smooth process. Plan for your absence during treatment if you have familial, work, or other obligations.
Lastly, if the rehab center is not nearby, make travel arrangements ahead of time to ensure a stress-free journey. Pack all necessary items and arrive on time for your scheduled admission. Following these guidelines can help ensure a successful and positive treatment experience.
How to Help a Loved One Suffering from Substance Use Disorder
It's common for substance users to deny having a problem and distance themselves from loved ones. This can leave you feeling helpless, frustrated, and overwhelmed. However, there is help available. You can call 866-461-3339 for the compassionate assistance you and your loved one need.
Additionally, consider the following steps:
Exercise empathy and patience
Establish boundaries and rules with your loved one addicted to cocaine
Don't change your actions to suit the needs of your loved one
Don't cover up for your loved one when they fail to meet responsibilities
Don't make excuses for your loved one's drug use
Don't lend money or enable substance use behavior
Encourage your loved one to seek help
Get additional information and assistance from support groups like Narcotics Anonymous
Some Statistics on Opioid Addiction
Some Statistics about Cocaine Addiction
According to statistics from 2022, approximately 0.5% of 8th graders, 0.3% of 10th graders, and 1.5% of 12th graders admitted to using cocaine in the last year.1
In 2021, around 1.4 million individuals aged 12 or older had a cocaine use disorder in the past 12 months, which accounts for 0.5% of the population in this age group.2
Approximately 24,486 individuals died in 2021 from cocaine overdoses.3
The number of cocaine-related deaths due to drug overdose remained steady from 2009 to 2013. However, it increased almost threefold from 1.6 per 100,000 in 2013 to 4.5 in 2018.4
In a national evaluation for treatment outcomes for cocaine dependence, individuals who suffer from more severe issues related to cocaine use are more inclined to enroll in long-term residential programs—furthermore, those who completed treatment lasting 90 days or longer reported better outcomes.5
Animals that have been given cocaine repeatedly are prone to seeking the drug when dealing with stress. Additionally, the amount of the drug they have consumed affects how stress impacts their behavior.6
Researchers conducted a study using optogenetic technology, where light activates specific genetically modified neurons. The study found that activating the orbitofrontal cortex (OFC) can improve adaptive learning in animals. This discovery suggests that enhancing OFC activity could be a promising therapeutic option to increase awareness and understanding of the consequences of cocaine use among individuals struggling with addiction.7
Cocaine use can lead to serious medical complications, including cardiovascular effects such as irregular heartbeats and heart attacks, neurological effects like headaches, seizures, strokes, and gastrointestinal issues such as abdominal pain and nausea.8
Alcohol and cocaine used together react to produce cocaethylene, which can potentiate the toxic effects on the heart.9
Every year, there are about 750,000 pregnancies involving cocaine exposure.10
Studies have shown that telephone-based counseling can be a cost-effective way to provide aftercare for those struggling with drug misuse. Results have been promising, with individuals who received seven sessions of telephone counseling for stimulant misuse experiencing a decrease in drug use during the first three months. In comparison, those who did not receive counseling experienced increased drug use.11
According to research, between 42% and 79% of the risk of using and becoming dependent on cocaine is influenced by genetics.12
More Guides on Specialized Treatment
Guides on Specialized Recovery Treatment Near You