Short-Term Military Veteran Drug and Alcohol Rehab Centers Near Me
Active duty military personnel and veterans have unique challenges that increase the risk for drug and alcohol substance use disorders, including heavy workloads, adapting to new environments, and safety concerns. Accessing culturally competent care at a short-term military rehab center near me can help address your concerns and restore your personal and professional life.
Short-Term Drug and Alcohol Rehab for Military With Virtue Recovery Center
Virtue Recovery Center is dedicated to providing comprehensive and personalized short-term rehab programs for veterans and military personnel struggling with substance abuse. We understand the unique challenges that those who serve in the Armed Forces face, and our range of programs from weekend rehab to 30-day rehab are specifically designed to address these needs. Our professional team is experienced in dealing with a wide array of substances, including alcohol, cocaine, heroin, opioids, crystal meth, marijuana, and benzos. With our support, we empower you to reclaim your life, health, and happiness.
Our 7-day, 10-day, 14-day, and 28-day rehab programs offer an intensive, supportive environment where active-duty members and veterans can work towards recovery. We believe in the strength and resilience of our military service members and are committed to helping you overcome addiction through a holistic approach that includes detoxification, therapy, and aftercare support. At Virtue Recovery Center, we stand by you in your journey to sobriety, offering the tools and resources necessary to navigate this challenging path. Your service mattered to us, and so does your recovery.
What is a Military Veteran?
In the U.S., the military is collectively known as the Armed Forces. These are heavily armed and highly organized groups of men and women whose primary objective is protecting the country. The U.S. Armed Forces are composed of seven unique groups with specific jobs and who are deployed to specific areas of the world.
The U.S. Army is the oldest military service and is primarily responsible for providing ground troops to protect the country. The Marine Corps is part of the Department of the Navy. They maintain ground and amphibious units to support the Army and Navy. The Navy is a forward-deployed force used to deter aggression around the world and operate above or below the water. 
The Air Force provides rapid and flexible air support that's capable of being deployed anywhere in the world within hours. The Coast Guard enforces maritime law and provides marine and environmental protection. During peacetime, the Coast Guard operates as part of the Department of Homeland Security, and during times of war, they operate under the Navy. 
The National Guard is composed of the Army and Air National Guards and helps support domestic emergencies, humanitarian efforts, and Homeland Security operations. The newest in the Armed Forces is Space Force, which has been organized to equip space forces that are charged with protecting the U.S. and Allied interests in space.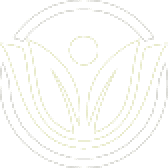 Veteran Drug and Alcohol Addiction Hotline
Our helpline number is confidential, toll-free, and open 24/7.
CALL (866)-461-3339
Contact us to schedule a free confidential assessment with a licensed clinician.
FREE DRUG & ALCOHOL ASSESSMENT
What is a Short-Term Inpatient Rehab Center?
Short-term inpatient rehab centers focus on the initial steps in addiction recovery. The short-term rehab for military personnel at Virtue Recovery Center is an effective and efficient approach to starting to address addiction recovery using evidence-based, holistic treatment. Short-term inpatient rehab helps meet the needs of those with mild substance use disorder or who require an accelerated program.
Does Insurance Cover Short-Term Military Rehab Programs?
Under the Affordable Care Act, all insurance policies must offer coverage for short-term rehabilitation for military programs. However, there are some limitations. For example, insurance companies do not pay for services that are not in their network. Individual policies also vary in how much they pay and what they pay for. 
The easiest way to confidentially and privately verify your insurance and understand your costs is to call Virtue Recovery Center at 866-461-3339. Virtue Recovery Center is in-network for a variety of healthcare plans, including large and small health insurance providers and cost management companies, such as Multiplan. Other insurance providers with whom Virtue Recovery Center is in-network include Cigna, Aetna, TriWest, United Healthcare, and Blue Cross Blue Shield.
Type of Short-Term Rehab Programs for the Military Covered by Insurance
Health insurance for veterans and military personnel often covers a wide range of rehabilitation programs, offering financial support for those seeking help with substance abuse and mental health issues. The Veterans Affairs (VA) health care program, for instance, covers services to treat substance use problems, including residential and inpatient treatment. These intensive programs provide round-the-clock care and supervision, allowing individuals to focus solely on their recovery journey in a controlled environment. In addition, VA insurance typically covers outpatient treatment, which offers the flexibility of receiving therapy and support while living at home.
Moreover, insurance coverage extends to specialized rehab programs such as dual diagnosis treatment. This is particularly beneficial for veterans and military personnel who are dealing with co-occurring disorders, where both substance abuse and mental health issues are present. Other examples of covered treatments include detoxification, psychiatric care, and programs for specific substances like alcohol, cocaine, opioids, and more. It's important to remember that coverage can vary, so it's always recommended to verify which types of addiction treatment are covered by your specific insurance plan. The goal is to help veterans and military personnel access the vital care they need for a successful recovery.
Our Helpline Number is 100% Free and Confidential
Do Short-Term Rehab Military Centers Accept TriWest?
Do Short-Term Rehab Military Centers Accept TriWest?
Yes, TriWest Healthcare Alliance beneficiaries can receive short-term rehab for military personnel. TriWest Healthcare is a service company that partnered with the US Department of Veterans Affairs and the Department of Defense. They administer healthcare programs for active-duty military service members, veterans, and their families. 
TriWest works with healthcare providers to ensure that beneficiaries have access to the care they need while playing a vital role in supporting the military community. We encourage you to call Virtue Recovery Center at 866-461-3339 to verify your insurance coverage and determine any additional costs. Our admission counselors can help you understand your rehab insurance coverage and suggest payment options.
Since TriWest is a services company, they do not directly pay for rehabilitation. However, TriWest beneficiaries receive rehabilitation services through their insurance program administered by TriWest, including Medicare, Medicaid, TRICARE, or commercial health plans.
Do Long-Term Military Rehab Centers Offer Dual Diagnosis Treatment?
Do Short-Term Military Rehab Centers Offer Dual Diagnosis Treatment?
Short-term military alcohol rehab centers and short-term military drug rehab centers offer dual diagnosis treatment. A dual diagnosis occurs when one person is diagnosed with a substance use disorder and a co-occurring mental health condition. The most common co-occurring mental health conditions are major depressive disorder, anxiety, and post-traumatic stress disorder (PTSD). 
While these are two separate diagnoses they must be treated together to reduce the relapse rate.  The licensed professionals at Virtue Recovery Centers treat each patient with an evidence-based, holistic program that incorporates mental health methodologies and substance abuse counseling. The first step is to tackle substance use disorders, tackling detox with medical assistance to reduce the discomfort from withdrawal symptoms. The detox period can vary from person to person but once it has been completed the next step is active participation in recovery.
How Much Does Short-Term Drug and Alcohol Rehab Cost?
The cost of short-term drug and alcohol rehab varies depending on several factors, including the length of stay, treatment modalities, and the severity of the substance use disorder. On average, a 30-day inpatient stay can range from $14,000 to $27,000. Virtue Recovery Centers are acutely aware that financial considerations are often involved when seeking treatment. 
Over time, rehab costs far less than drug or alcohol abuse. Virtue Recovery Center wants to ensure you have access to the best possible care so we help you develop a cost-effective payment strategy that works for you and your family. We encourage you to call 866-461-339 to verify your insurance coverage and get a clear understanding of how we can help you navigate the details.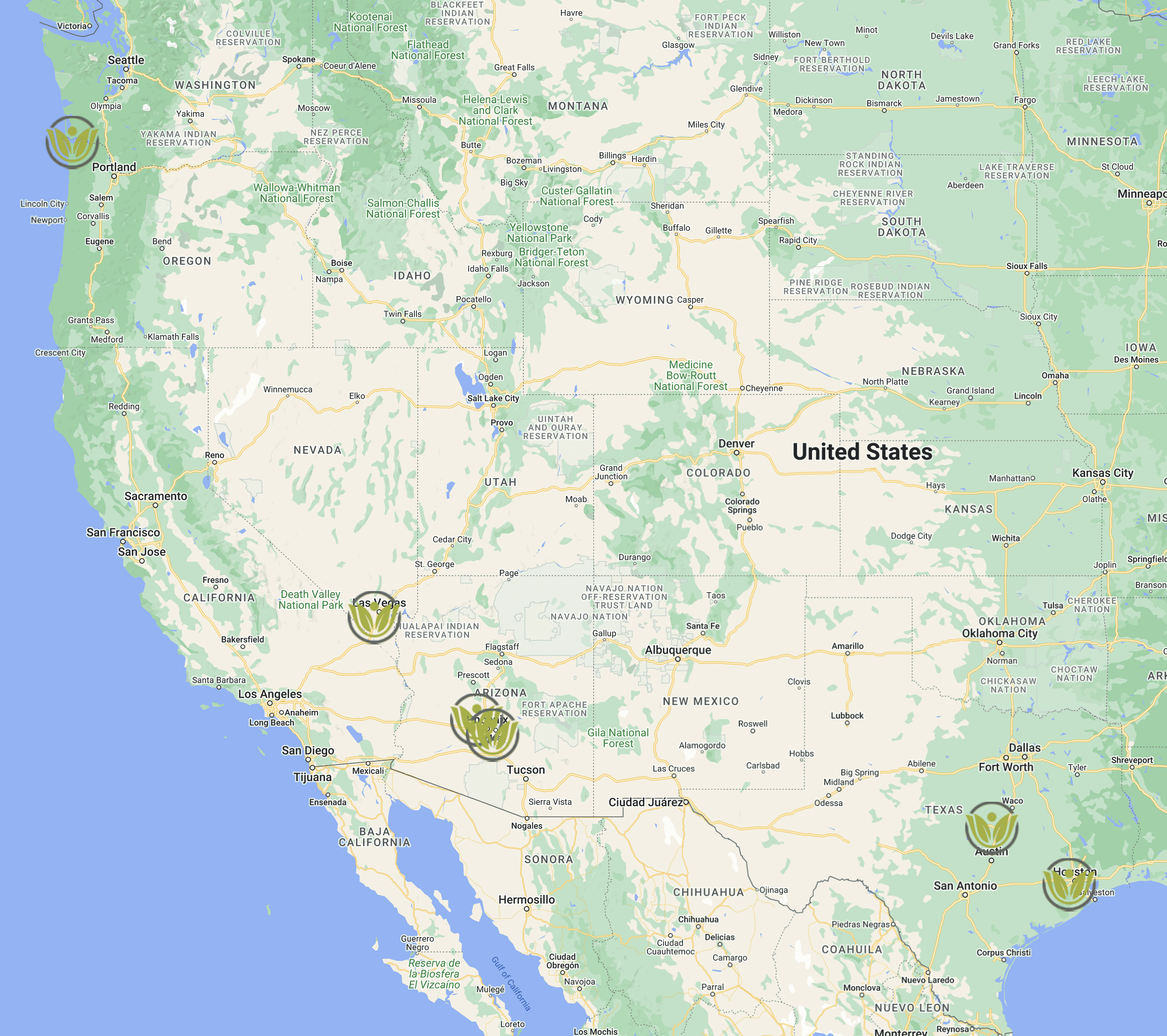 How to Find Short-Term Inpatient Military Rehab Centers Near Me
Virtue Recovery Center offers short-term rehab for military service members and veterans that meet their specific needs. You can receive a free assessment at one of the nationally accredited treatment facilities listed below or remotely by calling 866-461-3339.
Start your recovery right away.
Start your recovery right away. Contact Virtue Drug and Alcohol Recovery Center at 866-461-3339 to find a treatment program near you.
What is the Short-Term Inpatient Military Rehab Intake Process
The intake process for a short-term military rehab center begins with a phone call to Virtue Recovery Centers. During that phone call, an experienced admission counselor verifies your rehab insurance, discusses the length and severity of the substance use disorder, and schedules a free drug and alcohol addiction assessment, if needed. 
The intake process helps ensure a smooth transition into a customized treatment program designed to walk you through your recovery journey. During the process, healthcare professionals also gather vital Information about your physical and mental health status, treatment needs, and goals. 
The intake requirements can vary, but typically include pre-admission paperwork, a medical evaluation, and orientation and facility tour as you're admitted to give you the opportunity to get to know your surroundings. The treatment team designs a customized plan that begins with detox if it's needed and moves quickly into participation in the inpatient rehab program.
What Happens in a 14-Day, 28-Day and 30-Day Military Rehab Program?
What Happens in a 14-Day, 28-Day and 30-Day Military Rehab Program?
While still classified as short-term rehabilitation for the military, 14-day, 28-day, and 30-day programs offer greater flexibility and involvement in counseling that transitions more easily into an outpatient program. In each program, individuals begin with detoxification, which is medication-assisted when needed to reduce the symptoms of withdrawal.
These slightly longer short-term stays can accommodate substance use withdrawal that takes more time than a weekend or 7-day program allows. Individuals continue to receive compassionate care and customized treatment plans within a supportive and home-like environment. The dedicated team of licensed professionals at Virtue Recovery Centers are committed to helping individuals break free of addiction and restore their personal and professional lives.
What Happens in a 5-Day, 7-Day and 10-Day Military Rehab Program?
What Happens in a 5-Day, 7-Day and 10-Day Military Rehab Program?
Short-term rehab programs are flexible and also include 5-day, 7-day, and 10-day options. These short-term programs are reserved for individuals who have a mild addiction and need an accelerated program. The 5-day program combines detoxification, and evaluation that guides the outpatient program and therapeutic activities which ultimately offers participants a well-rounded treatment experience in a short period.
Within the 7-day and 10-day program individuals are involved in intensive therapy sessions and group support that offer personalized care to address the factors that have contributed to their addiction.
What Happens at a Weekend Long Rehab Program?
What Happens at a Weekend Rehab Program?
Weekend military rehab programs are available at all Virtue Recovery Centers which focus on detoxification and initial counseling for those who have a milder addiction or who require a shorter stay. Drug and alcohol detox varies depending on the drug and the length of time you were addicted. 
It can take a few days to several weeks, so a weekend program is only appropriate if your detox can be completed in a couple of days. During the weekend program, you also undergo an extensive assessment, which helps guide your outpatient recovery program. 
What is the Short-Term Military Rehab Treatment Process and Schedule
Once detox has been completed, you begin your inpatient rehab treatment in earnest. Each person works one-on-one with a therapist to help them address and resolve issues that have typically triggered addictive behavior. The therapist offers guidance and feedback about thoughts and behaviors to help you work through traumatic issues.
The nationally accredited Virtue Recovery Centers use evidence-based and holistic approaches to substance use disorder recovery. Every person admitted for short-term military rehab does not receive every type of therapy. Instead, their program is customized to meet their unique needs.
Process groups are one holistic approach that assists individuals to work through feelings and behaviors that affect interpersonal relationships and give the individual an opportunity to relate in a healthy way to others in the group. The 12-step program is a foundational step for individuals addicted to drugs and alcohol that has proven to be highly successful.
The 12-step model was originally developed in the 1930s and has since been adapted to a variety of self-help groups. Working with a 12-step group as an inpatient, helps you transition to 12-step groups in the community that support your sobriety.
Yoga therapy is another holistic approach that focuses on stress reduction and meditation, helping to improve your mental and physical health. However, unlike traditional classes, yoga classes at Virtue Recovery Centers are focused on meeting your individual mental and physical needs. Other evidence-based holistic approaches include art therapy, music therapy, and meditation therapy.
What Happens After the Short-Term Military Treatment is Complete?
At the completion of your short-term military rehab program, you work with the licensed staff at Virtue Recovery Centers to complete an assessment. This assessment helps with the transition to an aftercare or outpatient program designed to continue your journey to recovery and sobriety. 
We strongly recommend our guests take full advantage of the support options and opportunities within their community. This includes an aftercare program that involves continued therapy and support groups. This has proven to increase your potential success and reduce the risk of relapse. 
Another option for individuals who do not have a supportive home environment, is a sober living environment. These are group homes that help support your sober living goals and offer structure beyond what you would receive at home or living on your own.
Some Statistics and Information About Military
Some Statistics and Information About Substance Abuse in the Military
Some of the common mental health disorders found in serving military personnel include post-traumatic stress disorder (PTSD), depression, suicidal ideation, anxiety, and trauma disorder. 
According to the U.S. Army, heavy or hazardous drinking is more than 14 drinks in a week for men and more than 7 drinks per week for women. One study studying the habits of soldiers in one unit found 22% reported drinking four or more drinks each day, or 28 drinks per week.
Service members are more likely to abuse alcohol than civilians, particularly binge drinking. During deployment to Iraq and Afghanistan, the increase in alcohol and binge drinking was correlated with exposure to combat situations. Psychological stress, military culture, and the increased risk of injury while protecting the country are other risk factors.
Data from 16,699 Armed Forces active duty personnel revealed heavy episodic drinking, alcohol use disorder, depression, and anxiety were highest in the Marine Corps and lowest in the Air Force.
Substance use disorder is a significant problem in the military that impacts readiness and discipline, and the mental and physical health of service members.
Service members in the Army, Marine Corps, and Navy had 2 to 3 times the risk of multiple mental health conditions and substance use behaviors than those serving in the Air Force.
More than one in 10 veterans seeking care at a VA hospital meet the criteria for substance use disorder, which is slightly higher than the general population.
Marijuana accounted for the vast majority of illicit drug use in veterans, followed by heroin and cocaine.
Veterans with substance use disorders commonly meet the criteria for co-occurring mental health disorders such as PTSD, depression, and anxiety.
More Guides on Specialized Treatment
Guides on Specialized Recovery Treatment Near You