FREE DRUG AND ALCOHOL ADDICTION ASSESSMENT
If you're seeking "free alcohol assessment near me" or free "drug assessment near me", Virtue Recovery Center offers free and confidential drug and alcohol addiction assessment with an experienced therapist at your nearest Recover Center or over the phone. Read on to find out more about the process
Drug and alcohol assessments help decide if you're living with a substance use disorder and whether you have used drugs or alcohol consistently over time. Sometimes potential employers require substance abuse assessments, and other times the court orders them following a DUI or related.
Private & Confidential Assessment
Alcohol and drug addiction assessments with Virtue Recovery Center is private and confidential. When you undergo an addiction assessment with us, your privacy and confidentiality is fully protected, and your information is kept safe.
Identifying harmful habits and patterns can be an essential step toward recovery. Virtue Recovery Center provides free addiction assessments that will assist you in gaining knowledge and skills for long-lasting benefits. After you've completed an addiction evaluation, we'll develop a treatment plan that considers your particular needs, problems, and preferences.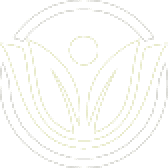 FREE ASSESSMENT
Get immediate treatment help now. 100% safe & confidential.
CALL (866)-461-3339
Contact us to schedule a free confidential assessment with a licensed clinician.
What is An Addiction?
Addiction is a complex and chronic disease characterized by compulsive drug or substance use despite harmful consequences. It is a condition in which a person exhibits an excessive tolerance and dependence on a particular substance or activity, such as alcohol, drugs, or gambling, to the point that it begins interfering with daily life, relationships, and overall well-being. Addiction is a mental disorder because it affects how the brain processes information and controls behavior. Repeated drug or substance abuse can change the brain's reward system, making it difficult for individuals to stop using even when they want to. Addiction is often accompanied by withdrawal symptoms, ranging from mild discomfort to severe physical or psychological symptoms. Addiction is a treatable condition, and many effective treatment options are available, including behavioral therapies, medication-assisted treatment (MAT), and support groups. Treatment may also address underlying co-occurring disorders contributing to addiction or substance-induced disorders, such as depression or anxiety.1
What is Rehab Treatment?
Rehabilitation treatment, commonly referred to as rehab, is a form of treatment for individuals struggling with addiction, mental health disorders, or other conditions that may require medical or therapeutic intervention. Rehab programs are designed to help individuals overcome their conditions and improve their overall quality of life.
Rehab treatment can take many forms, depending on your needs and the nature of your condition. However, some common types of rehab treatment include:
Inpatient rehab: Inpatient rehab programs provide 24-hour care in a residential setting. Individuals live at the facility for a designated period, typically 30 to 90 days, and receive intensive therapy, medical care, and support.
Outpatient rehab: Outpatient rehab programs allow individuals to receive treatment on a part-time basis while continuing to live at home. This type of program may include individual therapy, group therapy, and other forms of support.
Medication-assisted treatment (MAT): MAT is a form of rehab treatment that uses medications, in combination with therapy and other supports, to help individuals manage addiction and other conditions.
Dual diagnosis treatment: This rehab treatment addresses both addiction and co-occurring disorders, such as depression or anxiety.
Rehab treatment programs may include various therapies and interventions, such as cognitive-behavioral therapy, family therapy, group therapy, and 12-step programs. The goal is to help you achieve and maintain recovery, develop healthy coping skills, and improve your overall functioning and well-being.[i]
What is a Substance Abuse Assessment?
What is a Substance Abuse Assessment?
A substance abuse assessment is a comprehensive screening conducted by a qualified healthcare professional to determine if an individual has a substance dependence or any substance-related disorders. It typically involves a detailed interview, diagnostic testing, a behavioral assessment, and psychometric assessments that may include family members or loved ones.
A substance abuse assessment aims to identify the nature and extent of an individual's substance misuse, as well as any related physical or mental health issues. The assessment may also consider the individual's social and environmental factors that might contribute to substance use.1
Some common drug assessment and alcohol assessment tools and practices include the following:
A comprehensive medical history and physical examination, including a drug test
A detailed personality assessment and interview with the individual to gather information, including self-report measures about their substance use patterns, related behaviors, and motivation to change
A mental health assessment to rule out any co-occurring mental health conditions, such as anxiety or depression
Assessment of the individual's social and environmental context, including family history, employment, and housing
Based on the analysis and answers to the addiction assessment questions, the professional can make a diagnosis and recommendations for treatment, addressing an individual's unique needs and goals. A substance abuse assessment is a critical first step in addressing addiction or substance abuse. It can help individuals and their loved ones understand the nature and extent of the problem and identify appropriate treatment options.
What is a Court-Ordered Drug and Alcohol Assessment?
What is a Court-Ordered Drug and Alcohol Assessment?
A court-ordered drug and alcohol assessment is ordered by a judge or related as part of a criminal or civil case. A qualified professional, such as a licensed counselor or therapist, typically conducts it. It is used to determine the nature and extent of an individual's drug or alcohol use and any related mental health issues.
The purpose of a court-ordered drug and alcohol assessment is to help inform the court's decisions regarding legal consequences or sentencing and provide guidance for the individual regarding treatment and rehabilitation. The process may involve various evaluations and questionnaires, including interviews with the individual, medical and psychological assessments, and drug testing.
What is a DUI Assessment?
What is a DUI Assessment?
A DUI (Driving Under the Influence) assessment, also known as a substance abuse evaluation or alcohol assessment, is an evaluation performed by a certified professional. It aims to determine the extent of an individual's alcohol or drug use after being arrested or convicted for driving under the influence (DUI). The main purpose of this assessment is to identify any underlying issues with substance abuse, evaluate the risk of future offenses, and recommend suitable treatment or educational programs.
The assessment typically involves a structured interview, completing questionnaires, and sometimes undergoing drug or alcohol testing. These components help provide a comprehensive understanding of the individual's situation and guide the appropriate intervention or treatment plan.
What is a Dual Diagnosis Assessment?
What is a Dual Diagnosis Assessment?
A dual diagnosis assessment is an evaluation process used to diagnose and treat individuals who are experiencing both a substance use disorder and a mental health disorder. This assessment is typically conducted by mental health professionals, such as psychiatrists, psychologists, or licensed counselors.
During the assessment, the individual's medical and mental health history is reviewed, along with their substance use history. They may also undergo a physical exam, blood tests, and other diagnostic tests to identify any underlying medical conditions that may be contributing to their symptoms.
The goal of the dual diagnosis assessment is to determine the presence of both a mental health disorder and a substance use disorder, and to develop a treatment plan that addresses both conditions simultaneously. This approach is critical, as treating one disorder without addressing the other can lead to a higher risk of relapse and other negative outcomes.
What is the Difference Between Drug and Alcohol Evaluation and Assessment?
What is the Difference Between Drug and Alcohol Evaluation and Assessment?
Both 'evaluation' and 'assessment' are commonly used interchangeably, however they do have a slight technical difference in the meaning. A drug and alcohol evaluation is usually the first step taken when an individual seeks help for substance abuse. This evaluation typically involves a series of questions or a structured interview conducted by a trained professional to determine whether an individual has a problem with drugs or alcohol. The goal is to gather information about the person's substance use, including the type and amount of substances used, frequency of use, and any negative consequences experienced as a result.
In contrast, a drug and alcohol assessment is a more in-depth process that takes place after an evaluation has identified a possible substance use disorder. The assessment aims to gather comprehensive information about the individual's physical health, psychological status, social situation, and history of substance use. This may involve medical examinations, psychological tests, and detailed interviews. The purpose of an assessment is to diagnose the specific type and severity of the substance use disorder, identify any co-occurring mental health conditions, and develop an individualized treatment plan. While both the evaluation and assessment are crucial in identifying and addressing substance abuse, they differ in their depth, focus, and timing within the treatment process.
Is Drug and Alcohol Addiction Assessment Free?
The short answer is yes, although the cost of an addiction assessment can vary depending on the location and the specific service provider. Some treatment centers, like Virtue Recovery Center, hospitals, and clinics, may offer free substance abuse assessments, while others may charge a fee. A drug assessment and alcohol assessment is also usually part of the admissions process.
If you have health insurance, your plan may cover the cost of addiction assessments as part of its behavioral health benefits and rehab insurance coverage. In addition, some nonprofit organizations and government agencies offer free or low-cost addiction assessments. You can also search online for addiction treatment resources in your area to find options that may be available to you.
It's important to remember that seeking help for addiction is a critical step toward recovery, and the cost of an assessment should not prevent you from taking that necessary step.
What Are Some Addiction Assessment Questions?
An addiction assessment typically involves questionnaires that help a healthcare professional understand your substance use history, patterns, and associated behaviors. This information is used to assess the severity of your addiction, to identify any underlying mental health conditions that may be contributing to the addiction, and to develop a personalized treatment plan that addresses your unique needs.
Addiction assessment questions may vary depending on your circumstances. However, below are some common addiction assessment questions:
What substances have you used, and how often?
How long have you been using drugs or alcohol?
Have you tried to quit or cut down on your substance use before? If so, what happened?
Have you experienced physical or emotional symptoms when you try to quit or reduce your substance use?
Have you ever experienced withdrawal symptoms?
Have you ever been treated for addiction before? If so, what kind of treatment did you receive?
Have you experienced any legal or financial problems due to your substance use?
Have you experienced any relationship or social issues due to your substance use?
Have you noticed any changes in your mental health or mood due to substance use?
Do you have a family history of addiction?
When answering addiction assessment questions, you must provide as much accurate information as possible, including details about any mental health issues. As a result, your healthcare provider can develop a comprehensive treatment plan best suited to your particular needs and objectives.
For example, understanding your substance use history and patterns can help the healthcare professional determine whether your addiction is mild, moderate, or severe and what treatment approach may be most effective. In addition, understanding whether you have tried to quit or cut down on your substance use before can help identify potential barriers to recovery and contribute to developing a relapse prevention plan.
Get In Touch For a FREE Substance Abuse Assessment
Virtue Recovery Center offers professional telephone-based assessments, undertaken by trained and experienced case managers, for free.
Call Now on 866-461-3339
Alternatively, you can fill up the web form below and request a call back
Getting Addiction Assessment Near Me
Getting Drug and Alcohol Assessment Near Me
Virtue Recovery Center's accredited treatment facilities can conduct an initial drug and alcohol assessment remotely by calling 866-461-3339. If you prefer to visit a rehabilitation facility near you for drug assessment or alcohol assessment, you can choose to visit one of their brick-and-mortar locations below:
Chandler, Arizona: 111 S Hearthstone Way, Chandler, AZ 85226, United States
Sun City West, Arizona: 13951 W Meeker Blvd, Sun City West, AZ 85375, United States
Houston, Texas: 9714 S Gessner Rd, Houston, TX 77071, United States
Killeen, Texas: 5200 S W S Young Dr, Killeen, TX 76542, United States
Las Vegas, Nevada: 8225 W Robindale Rd, Las Vegas, NV 89113
Astoria, Oregon: 263 W Exchange St, Astoria, OR 97103, United States
Alternative Ways To Find Substance Abuse Assessment Near Me
Alternative Ways To Find Substance Abuse Assessment Near Me
If you are looking for a drug and alcohol assessment near you, there are a few steps you can take:
Contact your primary care physician or healthcare provider: They may be able to provide you with a referral for an assessment.

Contact your insurance provider: Check with your insurance provider to see if they cover substance abuse assessments, and if so, what providers are in-network.

Use online directories: There are online directories that can help you find drug and alcohol assessment providers near you, such as Psychology Today, SAMHSA Treatment Locator, and the Substance Abuse and Mental Health Services Administration (SAMHSA) directory.

Contact local treatment centers: Treatment centers in your area may offer assessments, or be able to refer you to an assessment provider.

Contact a local mental health clinic or hospital: They may also offer assessments, or be able to refer you to a provider who does.
It's important to remember that getting an assessment is just the first step. If you do receive a diagnosis, it's important to follow up with treatment and support, as needed.
Free Assessment Locations
Can A Loved One Call For An Assessment?
Yes. In fact, most calls to addiction treatment centers originate with close family members, spouses, or related worried about their loved ones. Patients are rarely included in the first conversation about the addiction test. Instead, family members frequently turn to educational addiction information for assistance and consolation.
However, it's also important to keep in mind that the decision to seek treatment ultimately lies with the individual struggling with addiction.
If you are concerned about a loved one's substance dependence and want to initiate the process of seeking help, you can contact Virtue Recovery Center at 866-461-3339 to inquire about the assessment process and what steps you can take to support your loved one. We can provide guidance on how to approach the situation and support your loved one throughout addiction counseling and recovery.
Is The Drug and Alcohol Assessment Confidential?
Yes, drug and alcohol assessments are confidential. The information gathered during an addiction assessment is protected by federal and state privacy laws, such as the Health Insurance Portability and Accountability Act (HIPAA)1 and the Confidentiality of Substance Use Disorder Patient Records regulations (42 CFR Part 2).2
The above means that the healthcare professional or counselor conducting the substance abuse assessment cannot disclose any information about your substance use or related issues to anyone else without your written consent. However, there are some exceptions to confidentiality. These can include cases where you pose a threat to yourself or others or where there is a legal requirement to disclose information, such as in cases of child abuse or neglect.3
The Joint Commission and the Better Business Bureau accredit Virtue Recovery Centers. We are also HIPAA compliant and National Association of Addiction Treatment Providers (NAATP) members. Additionally, our family of companies is LegitScript certified,4[iv] ensuring that our treatment centers work honestly per the relevant rules and regulations.
We're Here To Help You Recover
Contacting your insurance provider can be challenging. Virtue Recovery Center eliminates the difficulties and wait times associated with doing so. Verify insurance coverage simply by filling out our no-obligation online form or calling us at 866-461-3339. In addition, you can rely on us to treat your information with compassion, confidentiality, and care.
We'll contact you as soon as possible to review your policy and discuss the next steps without judgment. We believe all addicts aspire to be free of the disease of addiction. However, one's ability to make decisions is lost due to addiction. Through treatment, our patients reclaim their purpose, self-worth, and confidence, allowing them to live healthy, successful lives as sober, contributing members of society while regaining their ability to make their own decisions.
How To Get In Touch For a Free Substance Abuse Evaluation
Virtue Recovery Center is in-network with most insurance plans. If you're committed to recovery, submit a request to one of our professional admission coordinators right now. A coordinator will contact you to address any inquiries regarding our programs, including information about our free substance abuse evaluations and clinical assessments.
If you or a loved one is considering receiving treatment for a drug or alcohol addiction, Virtue Recovery Center wants to make sure you or they receive the best care possible. Call us at 866-461-3339 to get started. Rest assured that all details and information provided or discussed will remain entirely confidential.
Schedule a free confidential assessment.
Call 
866-461-3339
 to speak with a recovery coordinator immediately, or complete the brief form below to receive a prompt call back from a member of our experienced and compassionate admissions staff. All communication is 
100% Confidential
.
Take the first step to recovery
Call 866-611-1628 to speak with a recovery coordinator immediately, or complete the brief form below to receive a prompt call back from a member of our experienced and compassionate admissions staff. All communication is 100% Confidential.