Does UMR Cover Drug & Alcohol Rehab?
UMR is not a regular health insurance company, but a third-party administrator that works to administer health benefits to their policyholders. If you are wondering, "Does UMR cover rehab treatment?" the answer is yes, however they offer a wide range of varied coverage for substance use disorder treatments.
Does Virtue Recovery Center Accept UMR?
Virtue Recovery Center is proud to be in-network with various insurance providers, offering essential recovery services to individuals grappling with substance addiction. As part of our commitment to making our comprehensive services accessible, we may accept UMR insurance for addiction treatment. If you're a UMR insurance holder residing in Texas, Arizona, Nevada, or Oregon, our centers in these locations may be able to accept your insurance and help you in your journey towards recovery. Our relationship with numerous insurance providers, such as UMR, underscores our dedication to providing high-quality care to those who need it.
Our center offers a wide range of substance abuse treatments that could be covered by your UMR insurance. These include detoxification programs, inpatient and outpatient rehab, individual therapy, and medication-assisted treatments. All of these are designed with the utmost care, ensuring you get the supportive, empathetic, and professional treatment you need on your path to sobriety. At Virtue Recovery Center, we believe in providing comprehensive and personalized care to guide you every step of the way on your recovery journey. We are committed to helping you regain control of your life and find enduring recovery.
What is Health Insurance?
What is Health Insurance?
Health insurance is a type of health and illness coverage that pays for medical expenses, surgeries, and prescription medications. Health insurance requires insured individuals to pay monthly premiums, which the health insurance company uses to pay for health care costs.
UMR is different from regular health insurance companies because it is a third-party administrator (TPA). They operate differently from health insurance companies. Both types are involved in managing health benefits, but there are differences in roles and responsibilities, including the following:
Role: A TPA, like UMR, is usually hired by self-insured employers or insurance companies to administer health benefits to employees and policyholders. They handle administrative tasks, such as processing claims, answering queries regarding benefits, and managing healthcare networks.
Financial Responsibility: Unlike insurance companies, TPAs do not underwrite risk. This means they do not bear the financial responsibility if the costs of care exceed expectations. They simply process and pay claims with funds provided by the employer or insurance company.
Services: TPAs often provide other services, like wellness programs, disease management, data analysis, and reporting, to help employers manage their healthcare costs more effectively.
Regulations: Insurance companies are regulated by both state and federal laws, including requirements to maintain certain financial reserves to pay claims, while TPAs are not held to the same standards. This is because the risk remains with the self-insured employer or the insurance company that hires the TPA, not the TPA itself.
In short, a TPA is a service provider that manages healthcare benefits on behalf of other entities, whereas an insurance company is a risk-bearing entity that provides healthcare coverage directly to individuals or groups.
What is a Drug and Alcohol Rehab Center?
What is a Drug and Alcohol Rehab Center?
A drug and alcohol rehabilitation center is a healthcare facility staffed by professional mental health experts who provide treatment for individuals with alcohol or drug addiction. Rehab centers use structured programs to help patients with their addiction and to provide them with coping skills.
Drug and alcohol rehab centers offer many kinds of services like therapy, family and individual counseling, detoxification, and medication-assisted treatment. Rehab centers offer short-term, long-term, inpatient, or outpatient treatment, depending on individual needs.
Who is UMR Healthcare?
UMR stands for United Medical Resources. The company was founded in 1983 and is headquartered in Cincinnati, OH. UMR was purchased by UnitedHealthcare in 2005. UMR has grown and now serves more than two million subscribers and partners with over 1,400 self-funded health plans.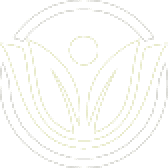 Does Your Insurance Cover Rehab?
Find out your health insurance coverage levels for rehab treatment.
CALL (866)-461-3339
We accept most insurance plans and can check your coverage levels on your behalf.
Does UMR Cover Drug and Alcohol Rehab?
Yes, UMR drug rehab and UMR alcohol rehab is typically covered across the United States. Specific coverage details, like the types of services and treatments covered and the extent of the coverage, can vary based on the individual plan you have.
The specifics to what each plan covers can vary widely. Covered services and treatments may include residential treatment, outpatient services, medication, detoxification, therapy, and aftercare. Whether something is covered depends on many factors, such as the specific terms of your insurance plan, and whether the provider and facility are in or out of network.
For accurate information, you can contact Virtue Recovery Center at 866-461-3339. We can help you understand your coverage details, out-of-pocket costs, and anything else you need to know to get started on your recovery journey.
Does United Medical Resources Cover Mental Health Rehab?
Yes, UMR typically covers mental health rehab services, however, the specific types of treatments covered may vary with your plan. The extent of your coverage and the types of services offered through your plan may vary, depending on the plan you chose.
Mental health rehab services that may be covered by UMR can include outpatient treatment, UMR inpatient rehab treatment, medication management, psychotherapy, and other types of mental health care. Each plan may have different rules or restrictions, such as requiring prior authorization or only allowing in-network providers and facilities.
Does United Medical Resources Cover Dual Diagnosis
Depending on the plan, UMR may cover behavioral health counseling and substance use disorder counseling, possibly together. Behavioral health and substance use disorder counseling are often covered if they are completed with a qualified mental health provider, either outpatient or inpatient.
Addiction Rehab Centers That Take UMR Insurance
There are many options available to you when choosing a rehabilitation center. Before deciding, carefully consider the UMR addiction treatment programs to find one that fits your needs. Virtue Recovery Center has many locations throughout the United States. Below is a list of locations of addiction rehab centers that accept UMR:
Chandler, Arizona: 111 S Hearthstone Way, Chandler, AZ 85226, United States
Sun City West, Arizona: 13951 W Meeker Blvd, Sun City West, AZ 85375, United States
Houston, Texas: 9714 S Gessner Rd, Houston, TX 77071, United States
Killeen, Texas: 5200 S W S Young Dr, Killeen, TX 76542, United States
Las Vegas, Nevada: 8225 W Robindale Rd, Las Vegas, NV 89113
Astoria, Oregon: 263 W Exchange St, Astoria, OR 97103, United States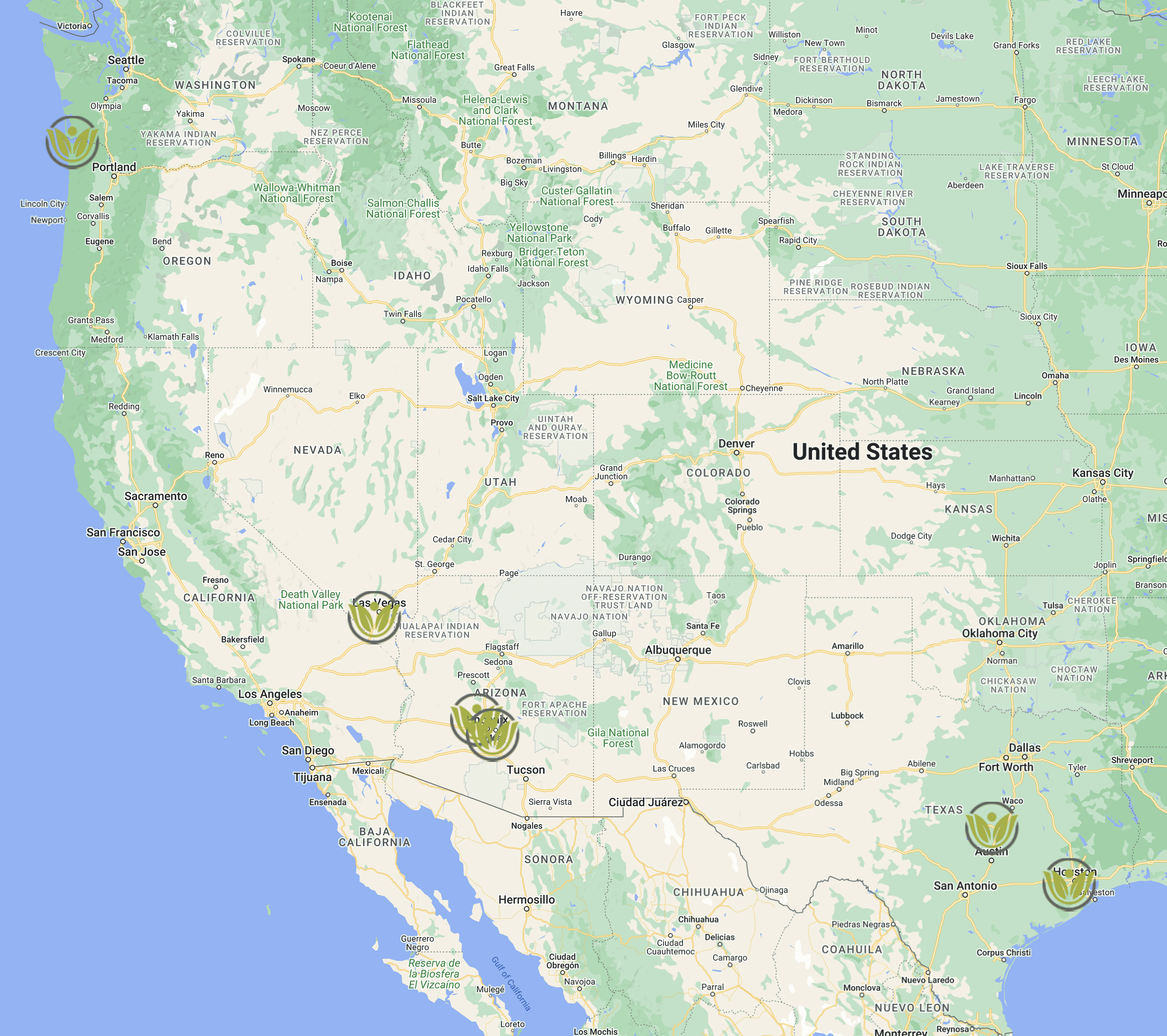 Virtue Recovery Center's Facilities That Accept Insurance
At Virtue Recovery Center, we believe that access to high-quality addiction recovery services should not be hindered by the complexities of health insurance. We want you to know that we are in-network with most major health insurance providers in Arizona, Texas, Nevada, and Oregon. This means that we have established relationships with these insurance companies, which can help ease the financial burden of treatment.
To give you an idea, some of the major insurance providers we work with include Blue Cross Blue Shield, Aetna, Cigna, and UnitedHealthcare, among others. However, it's important to note that coverage can vary based on your specific plan and location. We encourage you to reach out to us at Virtue Recovery Center. Our dedicated team is ready to help you navigate your insurance policy, understand your benefits, and maximize your coverage. Remember, taking this step is an integral part of your recovery journey, and we're here to support you every step of the way.
Check Your UMR Coverage for Rehab Treatment
Find out your health insurance coverage levels for UMR drug and alcohol addiction rehabilitation programs. We are in-network with most health insurance providers and may accept your insurance plan too for inpatient and outpatient substance abuse treatment.
How Much Does Rehab Cost With UMR Insurance?
The cost of rehab with UMR insurance can vary greatly, depending on several factors. These factors can include the individual's specific plan, the type of treatment or services needed, and the length of treatment. Together, these factors contribute to the overall cost, including deductibles, co-pays, and out-of-pocket costs.
The biggest determinant of cost is whether the treatment facility is in-network or out-of-network with UMR. In-network providers and facilities, like Virtue Recovery Center, have an agreement with UMR to offer lower cost treatments. With out-of-network providers, the upfront charges may be higher and the insurance may cover a smaller amount of the fees, or possibly none at all.
Another factor that affects the cost is the type of treatment required. Longer treatment may cost more, and inpatient treatment may cost more, depending on your plan. Different levels of care have different costs associated with them.
How To Check My UMR Insurance Coverage Levels for Rehab Treatment
To check UMR's coverage levels for rehab treatment, you can either call the number on the back of your card, or use the insurance verification form provided by Virtue Recovery Center. Doing this can help determine the extent of your coverage for addiction recovery services and rehab.
Using this form enables the Virtue Recovery Center to verify your UMR coverage. The information needed typically includes your name, contact information, insurance policy details, and specific needs. The team at Virtue Recovery Center will review your coverage details and get in touch with you to discuss your options.
Remember, it's always a good idea to also contact UMR directly for any questions about your insurance plan. They can provide detailed information about your specific coverage, out-of-pocket costs, any pre-authorization requirements, and whether specific treatment services or facilities are covered. This is a way you can make an informed decision about your treatment options.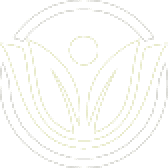 FREE ASSESSMENT
Get immediate treatment help now. 100% safe & confidential.
CALL (866)-461-3339
Contact us to schedule a free confidential assessment with a licensed clinician.
How To Get UMR To Pay For Rehab Treatment
To get UMR to pay for addiction recovery treatment and rehab, the first step is to verify your coverage by checking the specifics of your plan to understand what types of treatment are covered, and to what extent. After you verify your coverage, it's usually necessary to get pre-authorization from UMR before beginning any treatment.
Pre-authorization is a process in which UMR reviews the proposed treatment to determine whether it's medically necessary and is covered under your plan. Depending on your specific plan, there may be requirements for trying certain treatments first or for using in-network providers only. It's important to understand these requirements to ensure your treatment will be covered.
How Many Times Will United Medical Resources Pay For Rehab?
The number of times that UMR will pay for addiction recovery services may vary based on your specific plan and its terms and conditions. Different policies may have different limitations on the number of treatments or the duration of coverage.
Many TPAs, like UMR, might limit coverage to a certain number of days in treatment per year, or require pre-authorization for some treatments or services. Some plans may also have a lifetime maximum on how much they will pay for certain services.
Typically, UMR and other companies will only cover rehabilitation if it is deemed medically necessary by your doctor, and only if the facility and provider are in network. For a definitive answer, it's best to call Virtue Recovery Center at 866-461-3339. We can help you find the answers you need.
Lastly, it's important to remember that federal laws like the Affordable Care Act and the Mental Health Parity and Addiction Equity Act require many insurance plans to cover substance use disorder treatment to the same extent as other medical conditions. However, the specifics can still vary based on your individual plan and its provisions.
Check Your Health Insurance Coverage With Virtue Recovery Center
If you're committed to recovery, submit a request to one of our professional admission coordinators today using the form below. Before discussing the next steps, a coordinator will address any inquiries regarding our programs, including interacting directly with Medicaid on your behalf to check your insurance coverage levels for drug or alcohol addiction rehab.
Using your Health Insurance Card, fill out all of the fields on the confidential form.
A member of our staff will contact your insurer to verify if your policy will cover your treatment
We will contact you promptly with the results of the verification and discuss the next steps
Check Your UMR Rehab Coverage
*Insurance Disclaimer: Virtue Recovery Center will attempt to verify your health insurance benefits and/or necessary authorizations on your behalf. Please note, this is only a quote of benefits and/or authorization. We cannot guarantee payment or verification eligibility as conveyed by your health insurance provider will be accurate and complete. Payment of benefits are subject to all terms, conditions, limitations, and exclusions of the member's contract at time of service. Your health insurance company will only pay for services that it determines to be "reasonable and necessary." Virtue Recovery Center will make every effort to have all services preauthorized by your health insurance company. If your health insurance company determines that a particular service is not reasonable and necessary, or that a particular service is not covered under your plan, your insurer will deny payment for that service and it will become your responsibility.
Rehab Treatment and Insurance Statistics
Rehab Treatment and Insurance Statistics
Over 9 million people aged 12 and older struggled with opioids in the past year.2
Over 46 million people aged 12 or older (or 16.5 percent of the population) met the criteria for having a substance use disorder in the past year, including 29.5 million people who were classified as having an alcohol use disorder and 24 million people who were classified as having a drug use disorder.2
Nearly 25% of adults is living with a mental illness in the United States.2
Over 13% of young adults ages 18-25 have both a substance use disorder and a mental illness.2
Sources
START YOUR RECOVERY TODAY!
Contact Virtue Recovery Center 24/7 for inpatient treatment near you