EATING DISORDER FREQUENTLY ASKED QUESTIONS
What is an eating disorder?
An eating disorder is a variety of behaviors that serve to increase a sense of coping and feeling more in control of one's emotions and bodily sensations through the skewed relationship between food and self. Eating disorders disrupt all areas of life: relationships, goals, commitments, functionality in life, time and energy spent, health, and more. These behaviors of restricting food, vomiting, bingeing, and obsessing …. All serve a purpose for someone with an eating disorder.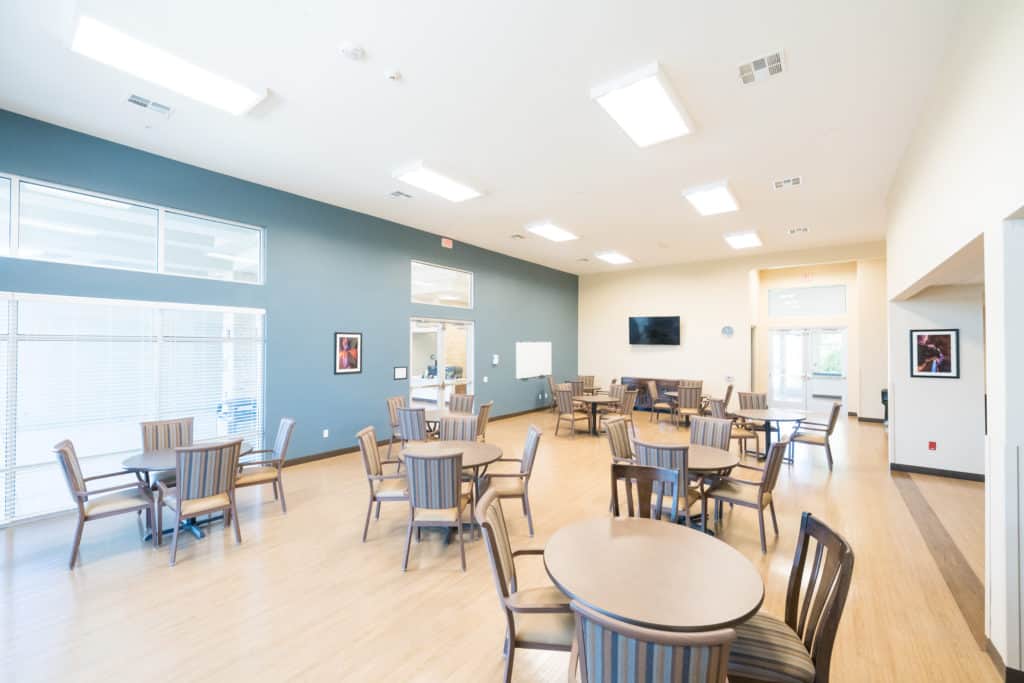 How do I know If I have an eating disorder?
There are many warning signs when it comes to the progression of an eating disorder. These can include preoccupation with food and body size, fluctuations in weight, focus on nutritional content, mood fluctuations, minimization of concerns from others around them, change in behaviors, or new patterns in routine. It's okay to be fearful of stopping eating disorder behaviors as these actions helped ease your worries about feeling out of control with your body. Eating disorder behaviors can be fatal due to repetitive stress on the body and impairing basic bodily functions. Speaking with a qualified professional about your concerns is the first step!
WHAT TYPES OF EATING DISORDERS DO YOU TREAT AT VIRTUE RECOVERY CENTER SUN CITY WEST?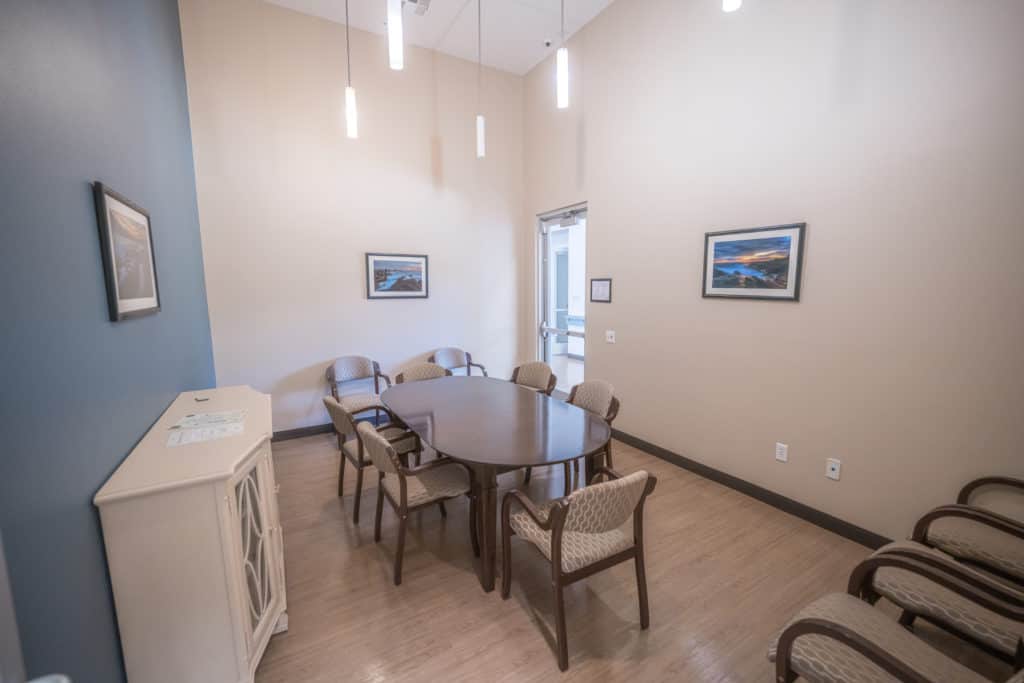 At Virtue Recovery Center, all are welcome! We accept individuals aged 18 and older struggling with an eating disorder: anorexia, bulimia, binge eating disorder, ARFID, and OSFED. Residential treatment at Virtue focuses on a balance of nutritional education and experiential learning, and trauma treatment is blended with evidenced-based modalities and holistic practices. We offer weekly individual and family therapy and daily psychoeducational groups like DBT, Body Image, Nutrition Education, and others! Additionally, we offer art therapy, equine therapy, yoga 4x a week, and 12-step groups in the evening. We understand that eating disorders come in all shapes and sizes. Our facility is designed to be accommodating and comfortable.
Who would not be a good fit at Virtue Recovery Center Sun City West?
Virtue Recovery Center prioritizes safety and would encourage those with active psychosis, a history of aggressive behaviors, self-harm/NSSI episodes requiring stitches, elopement, or administrative discharge from another program to consider other programs for care. Individuals who require a vegan meal plan would not be a good fit for our program due to our nutritional philosophy that "all foods fit." The use of feeding tubes and other enteral feeding tubes are considered too medically acute for our program and we would recommend other higher level of care options.
Treatment varies from 30-90 days, depending on the individual and the treatment plan created for their specific needs. Our program is created for a 45-day treatment experience due to the structure of abating behaviors in a setting that promotes self-examination and insight-oriented growth.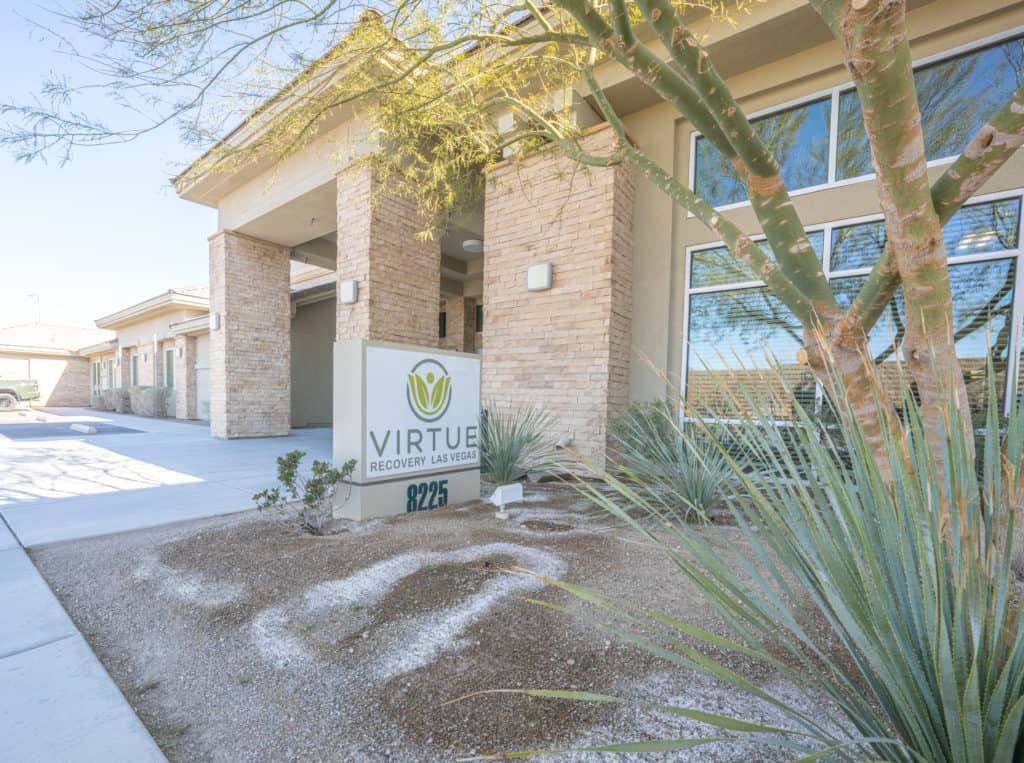 What is residential care for eating disorders?
At Virtue Recovery Center, we plan experientials starting the first week of treatment to minimize the risk of being in the "treatment bubble" where triggers lose their sting. This approach allows the processing of real-world experiences in real-time with experts in the field alongside you and the experience. Residential treatment fosters building a foundation of coping skills to regulate emotions and stay present within their bodies to benefit from trauma therapy while receiving nutritional care. The residential treatment represents reduced medical acuity, increased mood stability, and intermittent use of behaviors in a structured setting. Virtue Recovery Center believes changes come from psychoeducational materials and discussions, therapies for the individual and family support, and aftercare planning to ensure a safe transition to less daily support once leaving residential care.
Will my family be involved in treatment?
Family involvement is recommended as issues often stem from the family, and treatment provides an opportunity to address relationship difficulties. Families offer an important perspective in the healing process and can share insights valuable to the treatment experience. Whether you have a family of origin or a family of choice to support you, let us support you all!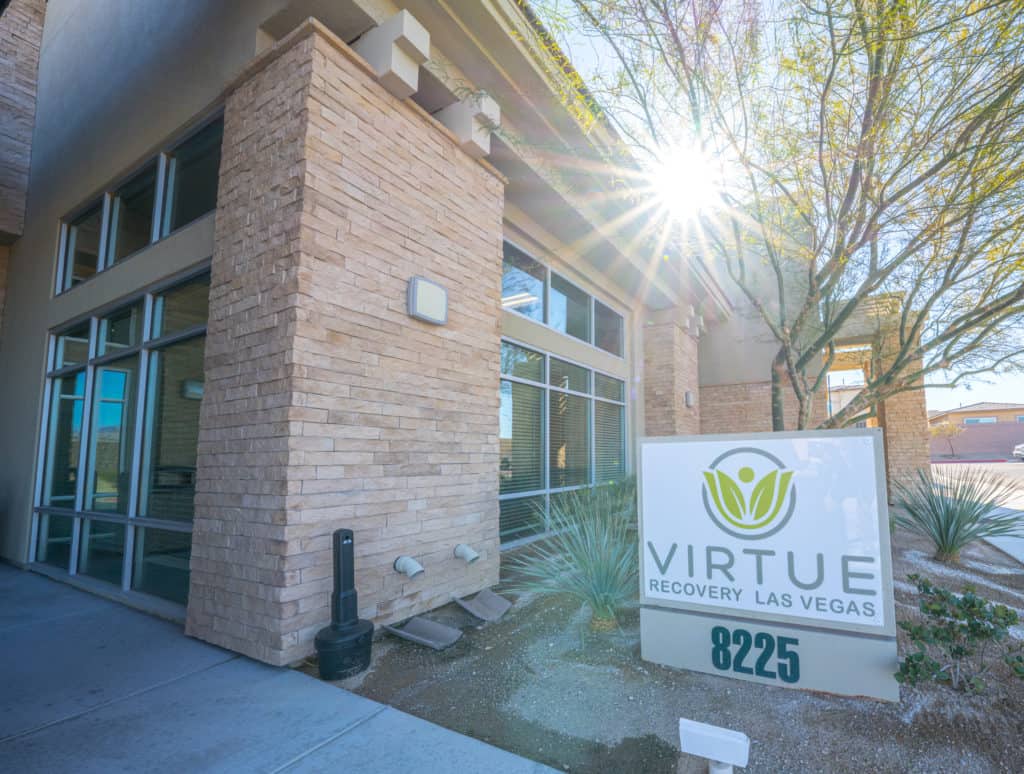 What is the treatment philosophy at Virtue Recovery Center Sun City West?
Eating disorders are unique, like you! Our treatment philosophy is to consider patterns from childhood to the present that skew the relationship with self and others. At Virtue Recovery, we explore thoughts, emotions, and experiences to develop insight to prepare for future stressors that don't jeopardize your recovery and increase resilience when challenged. Our nutritional philosophy is "all foods fit" and we believe that health at every size is key to a life of enjoyment! Combining our therapeutic and nutritional philosophies, has curated a program at Virtue that blends education and real-life experimenting with skills learned to build more confidence in recovery.
What co-occurring disorders emerge in treatment for an eating disorder?
A dual diagnosis is a typical result for those addicted to alcohol and illegal street drugs. We must remember that this is a nondiscriminatory disease that can affect anyone regardless of race or color. This can impact a chronic user irrespective of ethnicity or creed, whether you are a man or a woman, husband, father, mother, or wife. It doesn't care how old you are or how educated. Addiction could care less about your sexual orientation, whether straight or gay. It doesn't matter if you are rich or poor, famous or unknown; it is a disease that affects an individual's mind, body, and soul.