Drug and Alcohol Addiction Rehab for Couples Near Me
Finding treatment centers where you may stay with your partner and address your substance abuse issues together can be challenging. Couples drug  and alcohol addiction treatment is a great choice for you and your loved one to support one another through the difficulties of addiction treatment. Read on for all the answers to your questions regarding drug and alcohol addiction rehab for couples.
What Is a Couples Rehab Program?
A couples alcohol and drug rehab program, also known as couples therapy or couples treatment, is a specialized form of addiction treatment designed for couples struggling with substance abuse or addiction issues. Unlike traditional rehabilitation programs that primarily focus on the individual, couples rehab programs aim to simultaneously address the challenges faced by both partners.
In a couples therapy program, you and your loved one actively participate in treatment together. The program provides a structured and supportive environment where you can work together to overcome your addiction, participate in relationship rebuilding, acquire healthy communication skills, and strengthen your relationship.
Do Couples Rehab Programs Help with Drug or Alcohol Addiction?
Yes, couples rehab programs are designed to help couples dealing with drug addiction or alcohol addiction. These programs recognize that addiction can profoundly impact individuals in a relationship and the relationship itself. By addressing addiction as a shared problem, couples rehab programs offer specialized treatment focusing on the unique dynamics and challenges faced by couples struggling with substance abuse.
If you and your partner struggle with addiction, you can benefit greatly from attending a rehab program together. You'll both have the opportunity to receive simultaneous treatment for addiction, which promotes a shared commitment to sobriety and ensures that you both are supported in your recovery journey.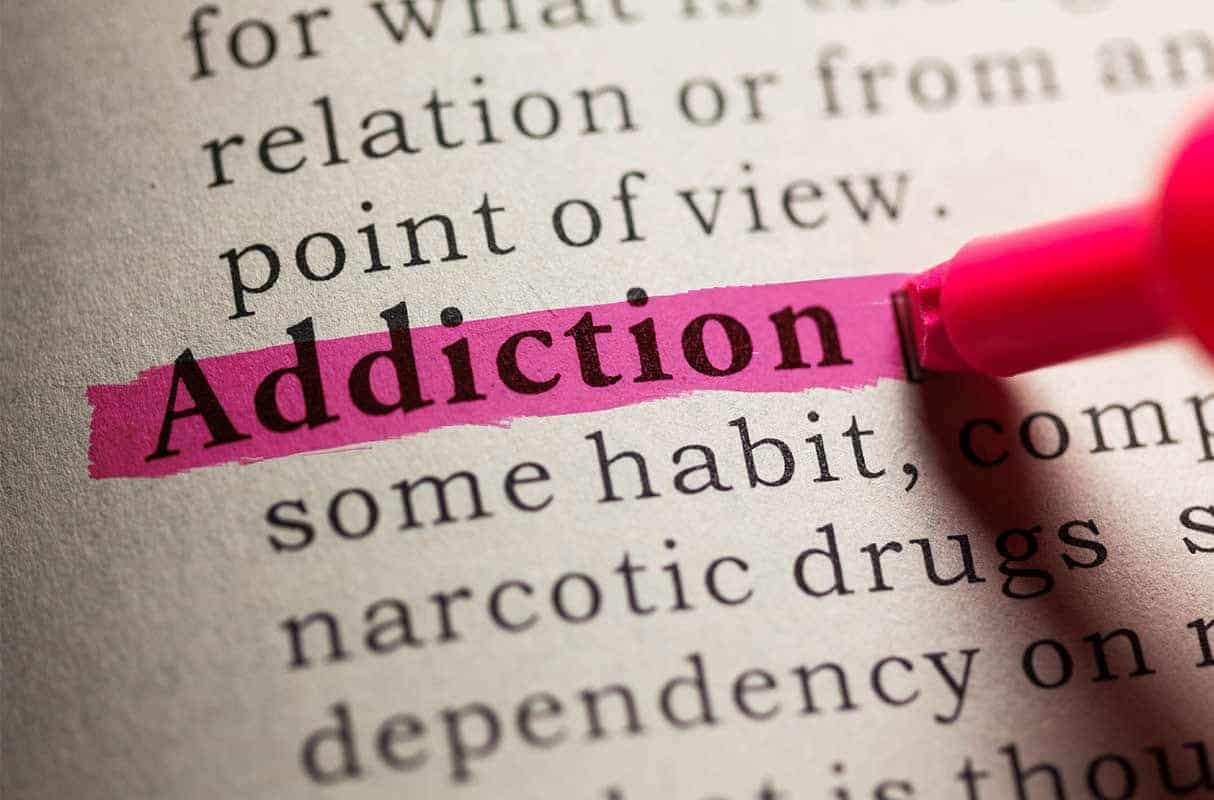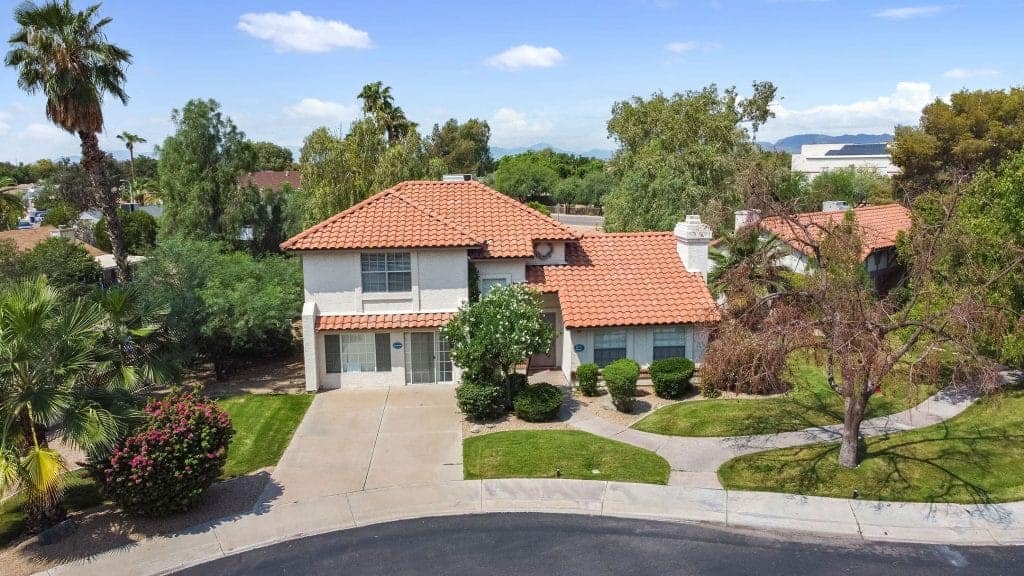 Do Couples Recovery Centers Help with Mental Illness Recovery?
Couples recovery centers primarily address addiction and substance abuse issues within a relationship. While they may provide some support and resources for mental health concerns, their primary goal is to help you and your partner overcome addiction together.
However, addiction and mental health often intersect, and many individuals struggling with substance abuse also have co-occurring mental health disorders. In such cases, couples recovery centers may incorporate elements of mental health treatment or offer referrals to the nearest mental health professionals or programs.
Does Insurance Cover Couples Rehab Treatment Programs?
Insurance coverage for couples rehab treatment programs can vary depending on the insurance provider, your specific policy, and the treatment center, among other factors. While some insurance plans may provide coverage for couples rehab, it is not guaranteed and requires careful evaluation of your insurance policy.
We can help verify insurance details for you. Fill out our no-obligation online form, and one of our compassionate admissions coordinators will be in touch to thoroughly review your policy and discuss your options for couples rehab.
Our Helpline Number is 100% Free and Confidential
Find out if your health insurance covers rehab treatment
If you have a health insurance plan with one of the providers listed below, you can read our guide to find out if your coverage includes drug and alcohol rehabilitation programs.
Choosing a Rehab Center That Accept Couples
Here are some additional points to consider regarding insurance coverage for couples addiction treatment and deciding on a rehabilitation center that accept couples:
Verify in-network providers: Before choosing a couples rehab treatment center, it's essential to verify if it is in-network with your insurance plan. In-network providers typically offer lower, negotiated rates and more comprehensive coverage, whereas out-of-network providers may have limited coverage and higher out-of-pocket costs.
Pre-authorization and medical necessity: Certain insurance plans may need pre-approval for addiction treatment services, including couples rehab. In addition, there might be a need to present evidence to prove medical necessity. This may include a professional evaluation or recommendation. We can provide a convenient and free assessment – call 866-461-3339.
Coverage limitations: Your insurance may cover couples rehab, but there could be restrictions on duration, sessions, or services. Be prepared to pay for any uncovered expenses.
Out-of-pocket costs: When choosing an insurance policy, it's essential to take into account any deductibles, co-pays, or co-insurance obligations that may apply. You may have to pay these expenses out of pocket, and they can differ depending on the plan you have selected.
Alternative financing options: You may also consider other financing options. Several treatment centers provide payment plans, scholarships, or sliding scale fees to help people with limited or no financial resources access the required treatment.
To navigate the insurance process effectively, working with our admissions team can be helpful. We can guide you through the process, help verify rehab insurance coverage, and assist in exploring financial options for treatment.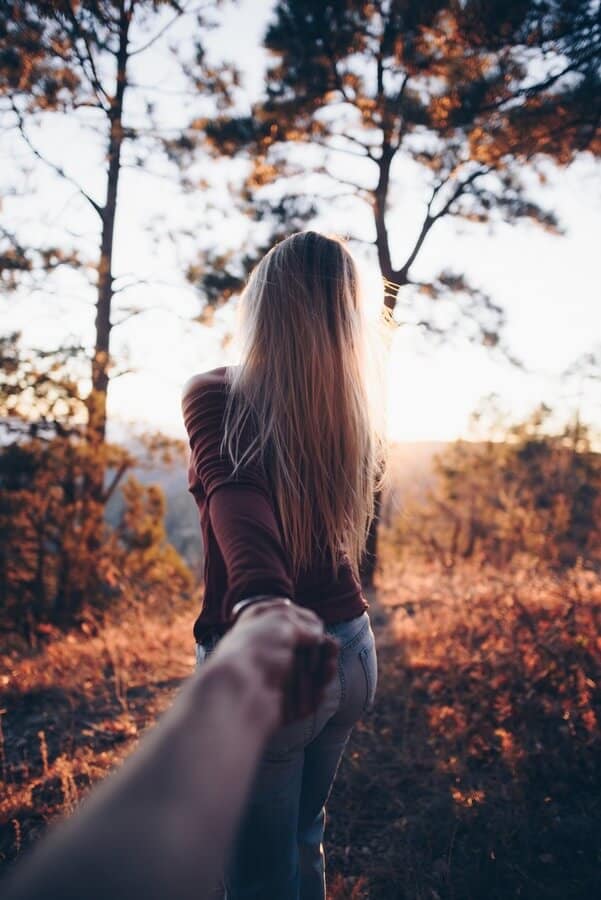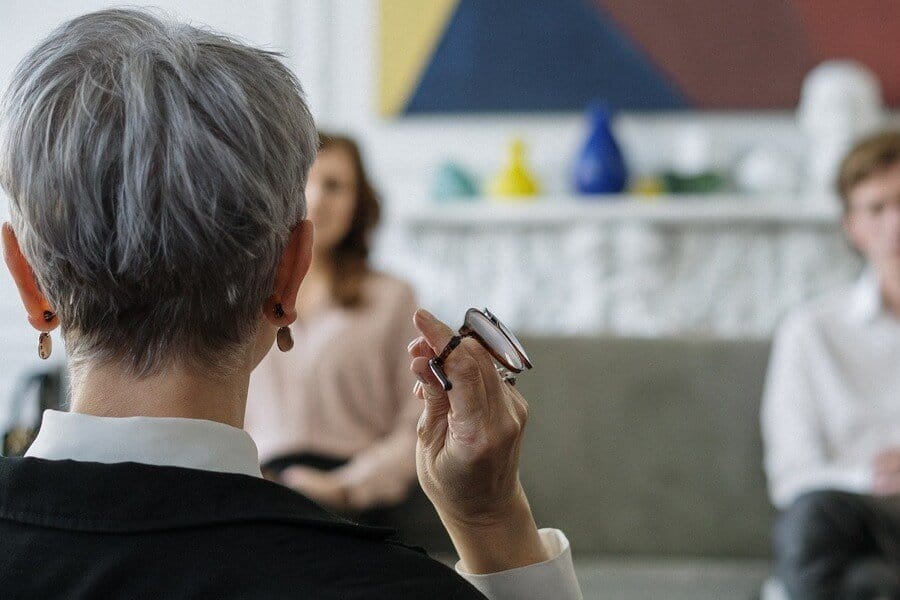 Do You Need to Be a Married Couple?
No, you do not need to be a married couple to participate in couples addiction treatment. Couples addiction treatment programs are designed to assist two individuals in a committed relationship struggling with addiction. Inpatient rehab centers for couples are suitable for both married and unmarried couples. This includes couples who are married, dating, engaged, in a domestic partnership, or any other form of committed relationship.
Call 866-461-3339 for more information on the specific requirements for our couples rehab treatment programs and a free assessment today.
Why is Couples Rehab Important in Recovery?
Couples rehab recognizes that addiction affects both individuals and the relationship. By addressing these aspects together, couples rehab offers a unique and comprehensive approach to recovery that can lead to sustained sobriety, improved relationship dynamics, and a healthier future for both of you.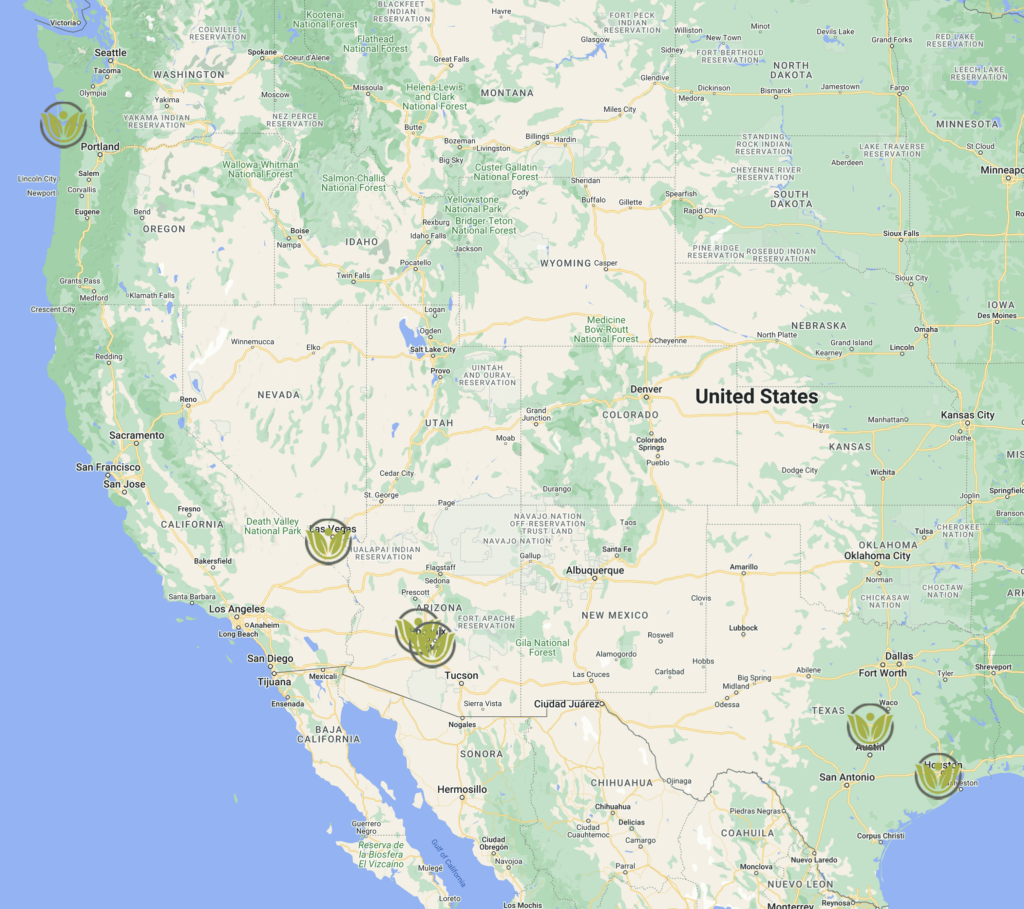 Addiction Aftercare Program Process and Schedule
The addiction aftercare process provides ongoing support and guidance, assisting you with staying on track with your treatment goals and maintaining long-term sobriety. The specifics of an aftercare plan for substance abuse vary depending on your personalized aftercare needs and preferences. Still, the overall goal is to provide a comprehensive approach to recovery that addresses all aspects of your life.
Below is a general outline of what you can expect from an addiction aftercare program:
Pre-discharge planning: A pre-discharge plan is created to identify your aftercare requirements and objectives before completing a primary treatment program. This plan may consist of directing you to community resources and support groups and providing recommendations for ongoing treatment.
Ongoing counseling and therapy: Once a treatment program is completed, many people opt for continuing counseling and therapy on an outpatient basis. Depending on your specific needs and preferences, this may include individual, group, or family therapy.
Support groups: Participating in peer support groups like Alcoholics Anonymous (AA) or Narcotics Anonymous (NA) can provide you with valuable ongoing support and accountability. These groups are often incorporated into aftercare plans, and many attend them regularly.
Education and Skill Building: Aftercare programs may provide educational sessions covering topics like stress management, coping skills, relapse prevention, nutrition, and exercise. These sessions aim to equip you with the skills and knowledge necessary for sustaining sobriety.
Medication management: Aftercare planning may include administering medication to treat cravings or other signs of addiction or mental illness. It's critical to make sure you are taking your medications as directed and that any adverse effects or interactions are being watched for.
Lifestyle changes: To ensure proper aftercare, it's crucial to implement lifestyle changes like steering clear of triggers, cultivating healthy habits, and establishing a support system. This may entail collaborating with a case manager or counselor to pinpoint areas where modifications can be implemented and devising a plan to execute those changes.
Ongoing monitoring and relapse prevention: During the aftercare process, your progress is closely observed to ensure you meet your recovery goals. You'll also work on creating and practicing strategies to prevent relapse, such as recognizing signs of a potential relapse, learning coping mechanisms, and having a plan in case a relapse does occur.
Family Support: Family counseling and support can be crucial to recovery. Programs may provide family education and assistance to assist relatives in understanding addiction and learning how to aid in the recovery process.
How Much Does a Couples Rehab Treatment Program Cost?
The cost of a couples rehab treatment program can vary widely depending on several factors, including the location, program duration, level of care, amenities provided, and the specific treatment center. Couples rehab programs are typically more expensive than individual rehab programs due to the additional services and resources to support the couple's recovery journey together.
Expenses typically cover accommodation, meals, therapy sessions, medical supervision, and other program components.
Insurance coverage can significantly impact out-of-pocket costs. Additionally, remember that some treatment centers offer financing options, sliding scale fees, or scholarships to help individuals and couples access treatment, particularly if cost is a significant barrier.
To get a more accurate idea of the cost of a couples rehab treatment program, call 866-461-3339. We can provide detailed information about program costs, payment options, insurance coverage, and more.
Remember that the value of investing in comprehensive and effective treatment for you, your partner, and the relationship when evaluating the cost of a couples rehab program is priceless.
How to Find a Couples Drug and Alcohol Rehab Center Near Me
Virtue Recovery Center has saved individuals from addiction and substance abuse for years with accredited treatment facilities in multiple states. Our centers and expert staff can provide the compassion and care you and your partner deserve. Call 866-461-3339 for a remote drug and alcohol assessment today, or visit one of our brick-and-mortar locations below:
Chandler, Arizona: 111 S Hearthstone Way, Chandler, AZ 85226, United States
Sun City West, Arizona: 13951 W Meeker Blvd, Sun City West, AZ 85375, United States
Houston, Texas: 9714 S Gessner Rd, Houston, TX 77071, United States
Killeen, Texas: 5200 S W S Young Dr, Killeen, TX 76542, United States
Las Vegas, Nevada: 8225 W Robindale Rd, Las Vegas, NV 89113
Astoria, Oregon: 263 W Exchange St, Astoria, OR 97103, United States
Here are a few additional ways to locate nearby programs for couples addiction treatment:
Search online: Search for close-by couples addiction treatment programs using keywords like " drug rehab for couples near me," "alcohol rehab for couples near me," or "rehab for married couples in my area," followed by your city and state name.
Contact your state's health department: To find close by couples therapy programs, check with your state's health department. You can visit their website or the U.S. Department of Health and Human Services website.
Contact non-profit organizations in your immediate area: Consider contacting localized non-profit organizations specializing in addiction treatment for couples.
Check with your health insurance provider: Your insurance provider may be able to provide information on couples rehab programs within reach.
Ask your healthcare provider: Your doctor or another healthcare provider may also have information on conveniently located couples therapy programs.
Couples Rehab Treatment Process and Schedule
The process and schedule of a couples rehab treatment program can vary depending on the treatment center and the specific program chosen. However, they often have structured daily routines that include therapy sessions, group activities, meals, and free time for relaxation and self-reflection.
Below is a general overview of what you might expect from a couples rehab treatment process and schedule. It's important to remember that these details may vary. You can call us at 866-461-3339 for more accurate and detailed information about our couples rehab treatment programs.
Assessment and intake: The treatment process typically begins with an initial assessment to evaluate the needs and circumstances of you and your partner. This assessment helps the treatment team develop an individualized treatment plan tailored to your and your partner's needs.
Detoxification (if necessary): If one or both of you require medical detoxification to withdraw from substances safely, this may be the next step in the treatment process. Detoxification is provided under medical supervision.
Individual and couples therapy: When attending a couples rehab treatment program, you and your partner will likely participate in individual and joint therapy sessions. Therapy methods may include the following:
Couples therapy: Focuses on relationship dynamics, communication patterns, and addiction issues. It enhances emotional intimacy and trust through approaches like Emotionally-Focused Therapy (EFT) and Cognitive-Behavioral Therapy (CBT).
Individual therapy: Helps each of you address personal challenges and underlying issues contributing to addiction. It also helps each of you develop coping strategies. Different modalities can be used, such as psychodynamic therapy, CBT, or trauma-informed approaches.
Group therapy: Led by a qualified therapist, involving multiple individuals or couples dealing with similar circumstances. These sessions can offer a sense of community, encouragement, and the chance to share experiences and insights, helping to enhance social support, reduce isolation, and create a sense of belonging.
Family therapy: An option to involve more family members or address broader family dynamics affected by addiction. This therapy improves communication, educates about addiction, and heals relationships. In addition, it provides a foundation for ongoing support and understanding.
Additional therapies: Various evidence-based treatments may address addictive behaviors and support you and your partner in developing healthier habits. Examples include:
Cognitive-Behavioral Therapy (CBT): Identifies and changes negative thought patterns and behaviors
Motivational Interviewing (MI): Helps individuals and couples explore motivations for change and increase readiness for recovery
Emotionally Focused Therapy (EFT): EFT is a therapy for couples that strengthens emotional bonds, improves communication, and promotes a secure attachment by focusing on emotions as the core of relationship issues.
Acceptance and Commitment Therapy (ACT): Promotes acceptance of complex thoughts and emotions while aligning actions with values. ACT can aid you and your partner in addiction treatment by enhancing support and reducing struggles with cravings.
Solution-Focused Brief Therapy (SFBT): Helps you and your partner focus on strengths, envision a desired future, and develop practical steps to achieve goals. It emphasizes solutions and can be effective in overcoming obstacles in recovery.
Medication-Assisted Treatment (MAT): Treatment of opioid and alcohol addiction by combining medicines with behavioral therapy and psychotherapy. The drugs provided work to restore your brain's chemistry to normal and reduce physical and psychological drug cravings.
Education and skill-building: Couples rehab programs typically include educational components to help you and your partner understand addiction, its impact on relationships, and strategies for relapse prevention.
Holistic therapies: Some couples rehab programs offer holistic therapies like art therapy, yoga, and mindfulness exercises to improve health and reduce stress.
Aftercare planning: At the end of the program, the treatment team will work with you and your partner to plan for aftercare. This may involve connecting you to support groups or therapists to help you continue your progress.