Short-Term Inpatient Drug and Alcohol Rehab Programs Near Me
Although addiction can be devastating, with the aid of treatment, it's possible to take back control of your life. Short-term drug and alcohol rehab programs may be ideal if you or a loved one is on the verge of addiction and needs to increase awareness and knowledge to escape addiction's stronghold. Read on to learn more.
Short-term drug and alcohol rehab programs, such as those offered by Virtue Recovery Center, can be an effective and efficient approach to addressing substance abuse issues. Short-term substance abuse rehabilitation is 30 days or less and are typically set out in the following:
Weekend rehab program
5-day rehab program
7-day rehab program
10-day rehab program
14-day rehab program
30-day rehab program
Virtue Recovery Center's experienced team of professionals is dedicated to ensuring that each patient receives personalized care tailored to their specific needs. Their evidence-based treatment modalities, combined with a holistic approach to recovery, provide the necessary tools to overcome addiction and achieve lasting sobriety.  Call 866-461-3339 to learn more about our short-term drug and alcohol rehabilitation programs today. In addition, we can conduct a remote, free substance abuse assessment.
Available short-term rehab programs include: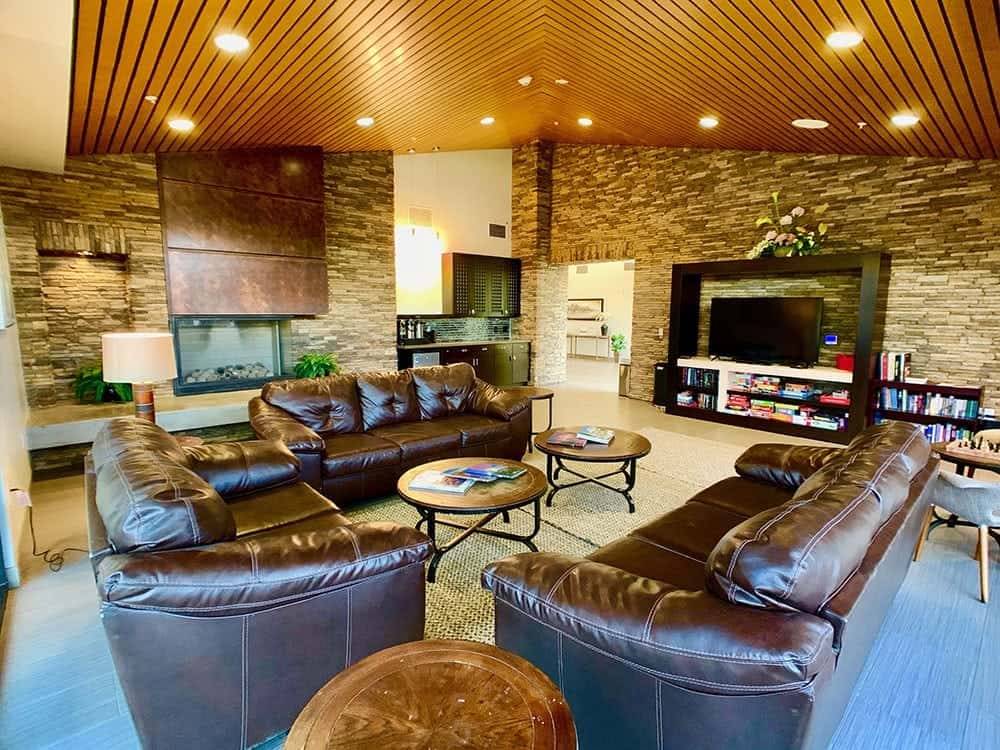 FREE DRUG & ALCOHOL ASSESSMENT
Get immediate treatment help now. Contact us to schedule a free confidential drug and alcohol assessment with a licensed clinician. 100% safe & confidential.
What is a Short-Term Inpatient Rehab Center?
A short-term inpatient rehab center is a facility that provides intensive, specialized treatment for individuals struggling with a substance use disorder (SUD) or addiction, mental health disorders, or certain medical conditions. Residential short-term rehab programs typically involve round-the-clock care and support from a team of healthcare professionals.
Brief rehabilitation programs are designed to provide focused and concentrated treatment over a relatively short period, typically ranging from a few days to weeks to months. The exact duration of the program can vary depending on your specific needs, progress, and the severity of your condition.
This structured environment provides comprehensive therapeutic interventions, medical supervision, and various evidence-based treatments tailored to your needs. The treatment plans may include individual and group counseling, behavioral therapies, medication management, medical detoxification (if necessary), recreational activities, aftercare planning, and more.
The specific services, approaches, and amenities offered by short-term inpatient substance abuse programs can vary. Different centers may specialize in various treatment areas, such as substance abuse, dual diagnosis (co-occurring mental health and substance use disorders), or specific populations, such as adolescents or veterans.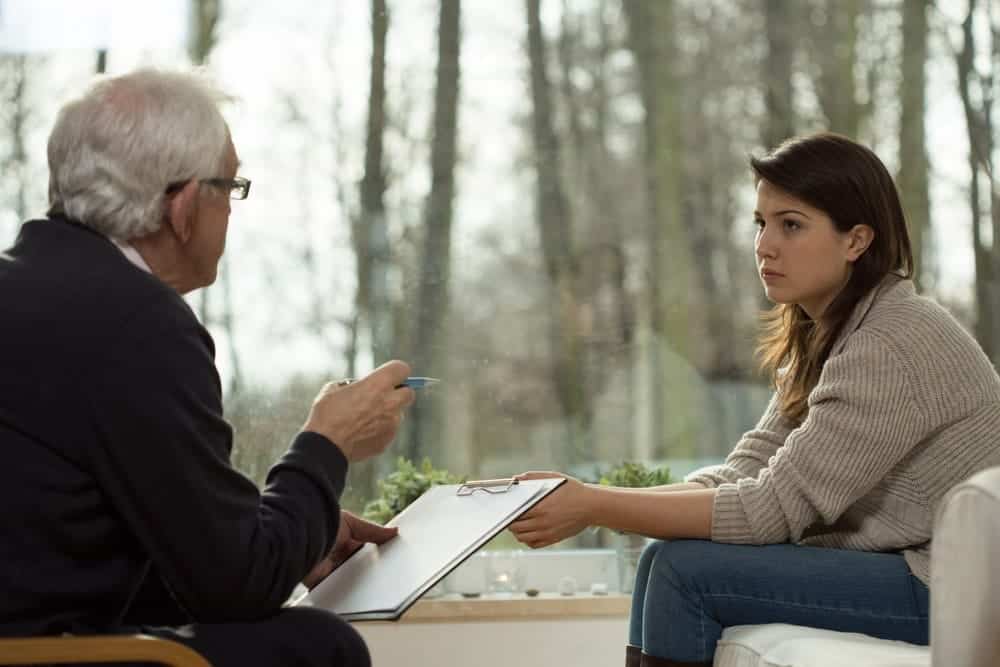 How Much Does Short-Term Drug and Alcohol Rehab Cost?
The cost of short-term rehab will depend on many variables, including the type of treatment, the specific rehab facility, whether insurance can be used, and the extent of its available coverage.
When using insurance coverage for addiction treatment, finding a treatment center that is in-network with the insurance provider is crucial to minimize out-of-pocket expenses.
Call 866-461-3339 to obtain the most accurate cost information for short-duration recovery programs. We can provide precise details, including any information about co-pays, deductibles, and other expenses you can prepare for.
Does Insurance Cover Short-Term Rehab Programs?
Whether insurance covers short-term rehab programs depends on several factors, including your particular policy, the treatment facility, and the nature of the treatment needed. Insurance plans often provide some coverage for addiction treatment and mental health, including rapid rehabilitation services.
With the passage of the Mental Health Parity and Addiction Equity Act (MHPAEA) in the United States, insurance providers must offer coverage for mental health and substance use disorder (SUD) treatment comparable to coverage for other medical conditions. This means insurance plans must provide equal coverage for physical and mental health treatment.
However, the extent of rehab insurance coverage can vary according to several factors. Some insurance plans may cover the entire cost of intensive short-term therapy, while others may cover only a portion. Reviewing the details of your insurance policy to understand the specifics of your coverage is essential.
Our Helpline Number is 100% Free and Confidential
Find out if your health insurance covers rehab treatment
If you have a health insurance plan with one of the providers listed below, you can read our guide to find out if your coverage includes drug and alcohol rehabilitation programs.
Do Short-Term Rehab Centers Accept Medicaid?
Many short-term rehab centers do accept Medicaid as a form of payment. This government-funded health insurance program provides coverage for low-income individuals and families, including services related to mental health and substance abuse treatment. We can provide more information regarding Medicaid and any potential requirements or limitations – call 866-461-3339 now.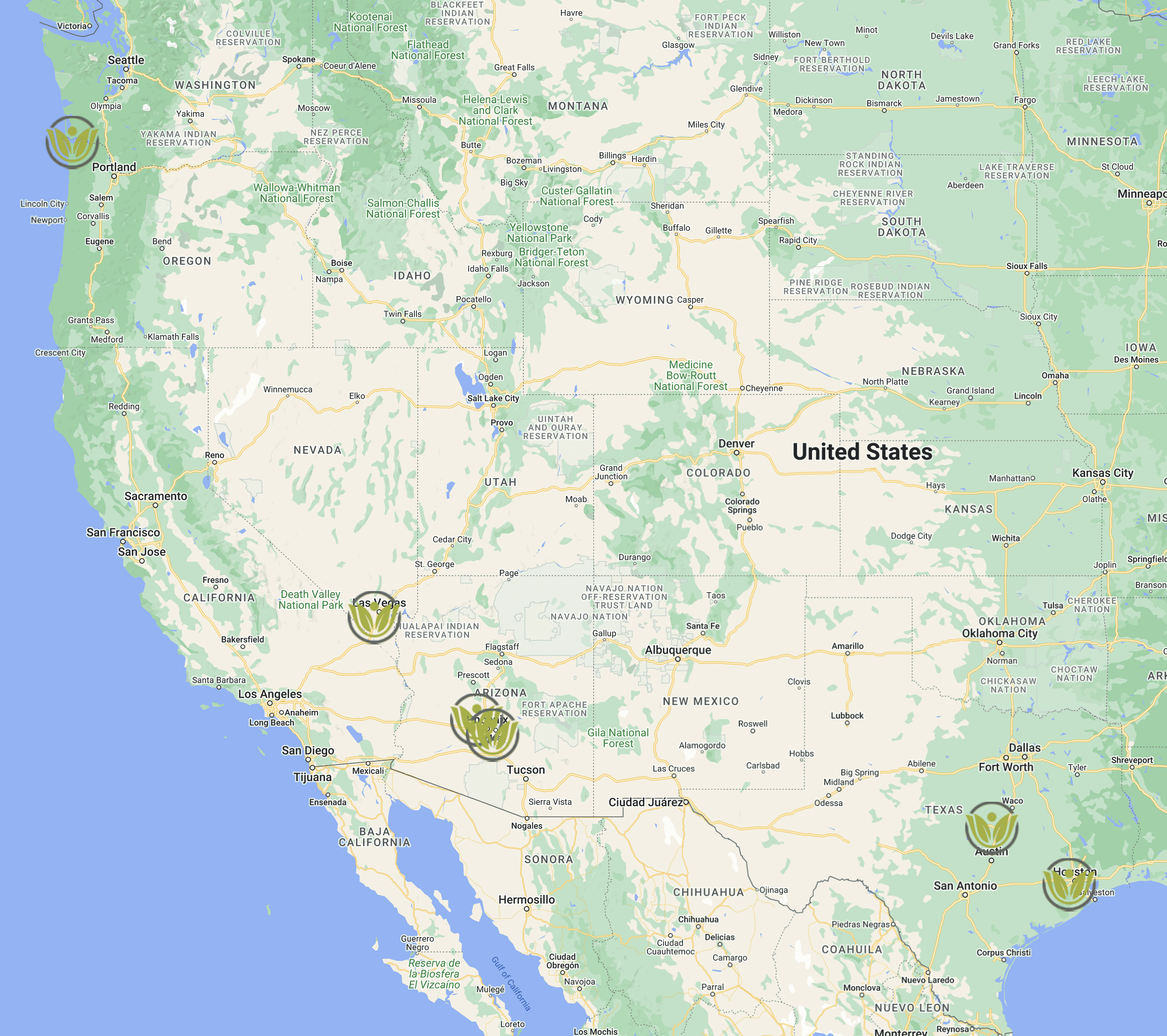 How to Find Short-Term Inpatient Rehab Near Me
We provide customized treatment to ensure sustainable sobriety, prioritizing individualized care. Our facilities offer short-term alcohol rehab and short-term drug rehab, focusing on modern, evidence-based therapies for addiction with an understanding that every client is unique and faces their own challenges.
Chandler, Arizona: 111 S Hearthstone Way, Chandler, AZ 85226, United States
Sun City West, Arizona: 13951 W Meeker Blvd, Sun City West, AZ 85375, United States
Houston, Texas: 9714 S Gessner Rd, Houston, TX 77071, United States
Killeen, Texas: 5200 S W S Young Dr, Killeen, TX 76542, United States
Las Vegas, Nevada: 8225 W Robindale Rd, Las Vegas, NV 89113
Astoria, Oregon: 263 W Exchange St, Astoria, OR 97103, United States
Here are a few additional alternatives for nearby aftercare services:
Start your recovery right away.
Start your recovery right away. Contact Virtue Drug and Alcohol Recovery Center at 866-461-3339 to find a treatment program near you.
Short-Term Substance Addiction Rehabilitation Timeframes and Treatment Length
The primary goal of this intensive short-term treatment is to help stabilize your condition, develop coping skills, address underlying issues contributing to your addiction or mental health issue(s), and initiate the recovery process. Upon completing the program, you're encouraged to continue your recovery through outpatient services, support groups, or follow-up care to maintain your progress and prevent relapse.
What Happens in a Weekend Rehab Program?
What Happens in a Weekend Rehab Program?
A weekend rehab program, also known as an intensive weekend program or weekend retreat, is a short-duration treatment option offered by some rehab centers. These programs are designed to provide concentrated treatment and support over the course of a weekend, typically from Friday evening to Sunday afternoon.
You'll undergo an initial assessment to evaluate your needs, including your substance use history, mental health status, and other relevant factors. This assessment helps in developing a personalized treatment plan for the weekend.
The assessment will typically be followed by psychoeducation sessions, where you'll receive information about addiction, recovery, coping skills, and relapse prevention. This education helps increase awareness and understanding of the challenges you're facing.
Group therapy is another integral component of weekend rehab programs. You'll engage in therapeutic discussions and activities led by a trained therapist. Sharing experiences, receiving support, and gaining insights from others in a similar situation can be beneficial.
Individual counseling sessions may also be scheduled to provide personalized attention and address specific concerns or challenges. These sessions allow you to work closely with a therapist to explore underlying issues, set goals, and develop coping strategies. Relapse prevention strategies are a crucial focus, as well. Techniques for identifying triggers, managing cravings, and creating a relapse prevention plan may be discussed.
In addition to traditional therapy, some weekend rehab programs incorporate mindfulness-based practices, meditation, yoga, or other wellness activities to promote relaxation, stress reduction, and emotional wellbeing.
As the weekend program concludes, participants may engage in aftercare planning sessions to create a plan for ongoing support and continued treatment. This may involve referrals to outpatient therapy, support groups, or other resources in the neighborhood. By providing a holistic approach to recovery and ongoing support, weekend rehab programs can be an effective way to overcome addiction and maintain sobriety.
It's important to remember that a weekend rehab program provides a condensed version of treatment compared to longer-term residential or outpatient programs. While it offers intensive short-term treatment, it may not be suitable if you're struggling with more severe or complex addiction or mental health issues. The effectiveness of a weekend rehab program depends on your needs, motivation, and commitment to ongoing recovery.
What Happens in a 5-Day Rehab Program?
What Happens in a 5-Day Rehab Program?
While the specifics of each program can vary, a 5-day rehab program will generally include all the components of a weekend rehab program. Typically, this intensive short-term therapy begins with an assessment and is followed by a multitude of rapid rehabilitation services, including counseling, psychoeducation, and aftercare planning.
What Happens in a 7-Day Rehab Program?
What Happens in a 7-Day Rehab Program?
Due to the nature of addiction, rehabilitation typically lasts much longer than a weekend or 5-7 days in order to overcome addiction and maintain sobriety. A 7-day rehab program usually begins with an assessment and consists of all the elements of a weekend rehab program plus detoxification, if necessary.
What Happens in a 10-Day Rehab Program?
What Happens in a 10-Day Rehab Program?
A 10-day rehab program offers a slightly longer treatment duration than a five- or 7-day program. While the specific details can vary between rehab centers, it typically begins with an assessment followed by detoxification (if necessary), counseling, group therapy, psychoeducation, skill-building, coping strategies, and other rehabilitation services.
A 10-day rehab program provides a relatively short but intensive treatment experience. While it offers more time for therapy and skill-building compared to shorter programs, it may not be sufficient for you if you have a severe addiction or complex co-occurring disorder(s). A 10-day rehab program's effectiveness depends on your motivation, commitment to ongoing recovery, and readiness to engage in further treatment and support after completing the program.
What Happens in a 14-Day Rehab Program?
What Happens in a 14-Day Rehab Program?
A 14-day rehab program, also known as a two-week or short-term residential treatment, offers a more extended treatment duration and begins with an assessment. In addition to many aspects of shorter-duration programs, a 14-day rehab program may include family education and involvement.
The longer duration of a 14-day rehab program allows for more in-depth therapy, skill-building, and stabilization. However, it's important to note that addiction recovery is lifelong, and longer-term treatment may be necessary.
What is the Short-Term Rehab Treatment Process and Schedule
The process and schedule in a short-term rehab program can vary from rehab center to rehab center. Treatment plans are tailored to each client's unique needs. Therefore, the below provides a general overview of the process and common therapy methods used, but the actual experience may differ. Call 866-611-1628 for detailed information on our short-term rehab treatment process and schedule.
Orientation and Assessment:

Upon admission, you'll undergo an orientation process to familiarize yourself with the program, facility, and rules.
A comprehensive assessment will evaluate your needs, including your substance use history, mental health status, and any co-occurring disorder(s).

Detoxification (if necessary):

This is usually the first step in the treatment process if you require medical detoxification. Medical professionals monitor the detox process and provide necessary support and medication to manage withdrawal symptoms safely.

Individual Therapy:

Individual therapy sessions are scheduled to provide personalized attention and address specific issues. Examples of therapy methods used in individual therapy include:

Cognitive-Behavioral Therapy (CBT): Identifies and modifies unhealthy thoughts, beliefs, and behaviors related to substance use.
Motivational Interviewing (MI): Aims to enhance motivation for change and resolve ambivalence.
Dialectical Behavior Therapy (DBT): Combines strategies for emotional regulation, distress tolerance, mindfulness, and interpersonal effectiveness.
Group Therapy:

Group therapy sessions are an integral part of short-term rehab programs. This short-term support and counseling provide an environment for you to share your experiences, gain insights, and receive peer support. Examples of group therapy methods include:

Process-oriented groups: Participants discuss thoughts, feelings, and experiences related to addiction and recovery.
Psychoeducation groups: Information is provided about addiction, coping skills, relapse prevention, and other relevant topics.
Skill-building groups: Focuses on developing specific skills, such as communication, assertiveness, stress management, and coping strategies.
Family Therapy:

Family therapy sessions may be included to address family dynamics, improve communication, and involve loved ones in the treatment process. The therapy may include educating about addiction, setting healthy boundaries, and rebuilding relationships.

Dual Diagnosis Treatment:

If you or your loved one has a co-occurring mental health disorder, specialized therapy and treatment may be provided to address both the addiction and the mental health condition at the same time. This could involve integrated therapy approaches that target both disorders.

Holistic and Experiential Therapies:

Short-term rehab programs often incorporate holistic and experiential therapies to promote well-being and enhance the treatment experience. Examples include:

Art therapy: Uses art as a form of expression and self-discovery.
Mindfulness and meditation: Promotes relaxation, stress reduction, and self-awareness.
Yoga or exercise therapy: Incorporates physical activity to support emotional and physical well-being.
Outdoor or adventure therapy: Activities such as hiking or team-building exercises.
Relapse Prevention and Aftercare Planning:

Throughout the program, you'll receive education and guidance on developing relapse prevention strategies, identifying triggers, and creating an aftercare plan for ongoing support and continued treatment after completing the short-term rehab program. This may involve referrals to outpatient therapy, support groups, or other community resources.
What Happens After the Short-Term Treatment is Complete?
You'll typically undergo an evaluation before completing a short-term rehab treatment program.  The transition into the next phase of your recovery journey will involve a plan for ongoing support and continuing care to maintain and build upon your progress during rehab.
Below are some common steps and options that you may consider after completing short-term rehab:
Aftercare Planning: As part of the rehab program, an aftercare plan is developed to provide guidance and support post-rehabilitation. The aftercare plan may include specific recommendations and referrals to various resources and services based on your needs.
Outpatient Therapy: Outpatient therapy involves regular counseling sessions with a therapist or counselor. These sessions can provide ongoing support, address any underlying issues, and help you develop healthy coping strategies for maintaining sobriety.
Support Groups: Support groups like Alcoholics Anonymous (AA)1 or Narcotics Anonymous (NA)2 offer a welcoming community of people in recovery. Regularly attending these meetings can help you connect with others who have gone through similar experiences, get support, and keep working towards achieving your recovery goals.
Sober Living Homes: If you're transitioning from rehab to independent living, sober living homes can provide a helpful structure and supportive environment. These homes offer drug- and alcohol-free living arrangements, peer support, accountability, and recovery-oriented activities. Sober living homes are especially useful if you require extra support and a gradual transition into mainstream society.
Continuing Medication Management: Ongoing medication management may be necessary if you receive medication-assisted treatment (MAT) during rehab. This involves regular visits with a healthcare provider who can monitor your progress, adjust medication dosages, and support managing any side effects or withdrawal symptoms.
Relapse Prevention Strategies: Implementing relapse prevention strategies is crucial in maintaining long-term sobriety. This may involve identifying triggers and high-risk situations, practicing healthy coping mechanisms, developing a solid support system, and consistently engaging in self-care activities. Utilizing the skills and strategies learned during rehab can help you navigate potential challenges and prevent relapse.
Continued Education and Skill Building: Learning and building skills are vital for ongoing recovery. You can attend workshops, seminars, or educational programs related to addiction, mental health, or personal development. Pursuing hobbies or learning new skills can also help promote personal growth and a fulfilling, substance-free life.
It is essential to keep in mind that everyone's journey is different, and the actions taken after short-term rehab will vary based on your requirements and circumstances.
Some Statistics and Information About Short-Term Rehab
Some Statistics and Information About Short-Term Rehab
A study conducted in 2003 found that people who abstained from addictive behavior for six months were more likely to remain abstinent for five years. Additionally, older age, being female, attending 12-step meetings, and having a supportive social network were identified as factors that predicted continued abstinence at the 5-year mark.3
Treating dual-diagnosis patients with both mental illness and substance abuse through integrated outpatient treatment has shown positive outcomes such as increased patient engagement, reduced need for institutionalization, and remission of substance abuse.4
For successful treatment, it seems that the duration of treatment and its flexibility are crucial factors.5
The longer a person remains in treatment, the greater their chances of success. To receive the full benefits of treatment, a person must actively participate in therapy for at least three months.6
Throughout their lifetime, 29.1% of adults in the United States aged 18 and above have met the criteria for an alcohol use disorder (AUD).7
As of 2020, the United States had 16,066 substance abuse facilities, with California having the highest number among all states.
More Guides on Specialized Treatment
Guides on Specialized Recovery Treatment Near You
Alcoholics Anonymous World Services, Inc. "A.A. Around The World." Alcoholics Anonymous, www.aa.org/aa-around-the-world. Accessed 26 Jun. 2023.
"Welcome to NA.org." Narcotics Anonymous, na.org. Accessed 26 Jun. 2023.

Weisner, Constance, et al. "Short-term Alcohol and Drug Treatment Outcomes Predict Long-term Outcome." Drug and Alcohol Dependence, vol. 71, no. 3, Elsevier BV, Sept. 2003, pp. 281–94. https://doi.org/10.1016/s0376-8716(03)00167-4.

Drake RE, Mercer-McFadden C, Mueser KT, et al. Review of integrated mental health and substance abuse treatment for patients with dual disorders. 1998. In: Database of Abstracts of Reviews of Effects (DARE): Quality-assessed Reviews [Internet]. York (UK): Centre for Reviews and Dissemination (UK); 1995-. https://www.ncbi.nlm.nih.gov/books/NBK67188/

Brunette, Mary F., et al. "A Comparison of Long-Term and Short-Term Residential Treatment Programs for Dual Diagnosis Patients." Psychiatric Services, vol. 52, no. 4, American Psychiatric Association, Apr. 2001, pp. 526–28. https://doi.org/10.1176/appi.ps.52.4.526.

Burgess, John Robert, III. "EFFICACY OF LONG-TERM AND SHORT-TERM RESIDENTIAL SUBSTANCE ABUSE TREATMENT MODALITIES." Auburn University, 16 Dec. 2005, etd.auburn.edu/bitstream/handle/10415/29/BURGESS_JOHN_18.pdf?sequence=1.

Grant, Bridget F., et al. "Epidemiology ofDSM-5Alcohol Use Disorder." JAMA Psychiatry, vol. 72, 8, American Medical Association, Aug. 2015, p. 757. https://doi.org/10.1001/jamapsychiatry.2015.0584.