Luxury Drug and Alcohol Rehab Centers Near Me
Luxury rehab centers combine high-end accommodations and services with evidence-based treatment approaches like counseling and psychotherapy. A chic, comfortable, and upscale rehabilitation environment can ease some of the challenges involved in the addiction recovery process. Let's explore the benefits of choosing an exclusive treatment facility and why that may be the right choice for you or your loved one.
What is a Luxury Rehab Center?
A luxury rehab center offers addiction treatment in an opulent environment, often in scenic or secluded areas like the beach or mountains. Along with traditional evidence-based treatments like Cognitive-Behavioral Therapy (CBT), counseling, and medical care, these centers provide premium amenities such as gourmet meals, spa treatments, private accommodations, and recreational activities.
Although luxury rehab centers usually attract affluent, rich, or famous clients, the quality of addiction treatment should always be the primary consideration when choosing a rehab center, regardless of the level of luxury offered. While these sophisticated centers are more expensive than standard rehab facilities, they provide the same core substance abuse treatment programs and therapies.
You can expect individual and group therapy, behavioral therapy, and medical detox, among other treatments, to help you on your road to sobriety. It is not unusual for you to stay for several months to receive intensive treatment and support. Moreover, the secluded location of these prestigious centers offers more privacy and discretion if you wish to keep your recovery journey private.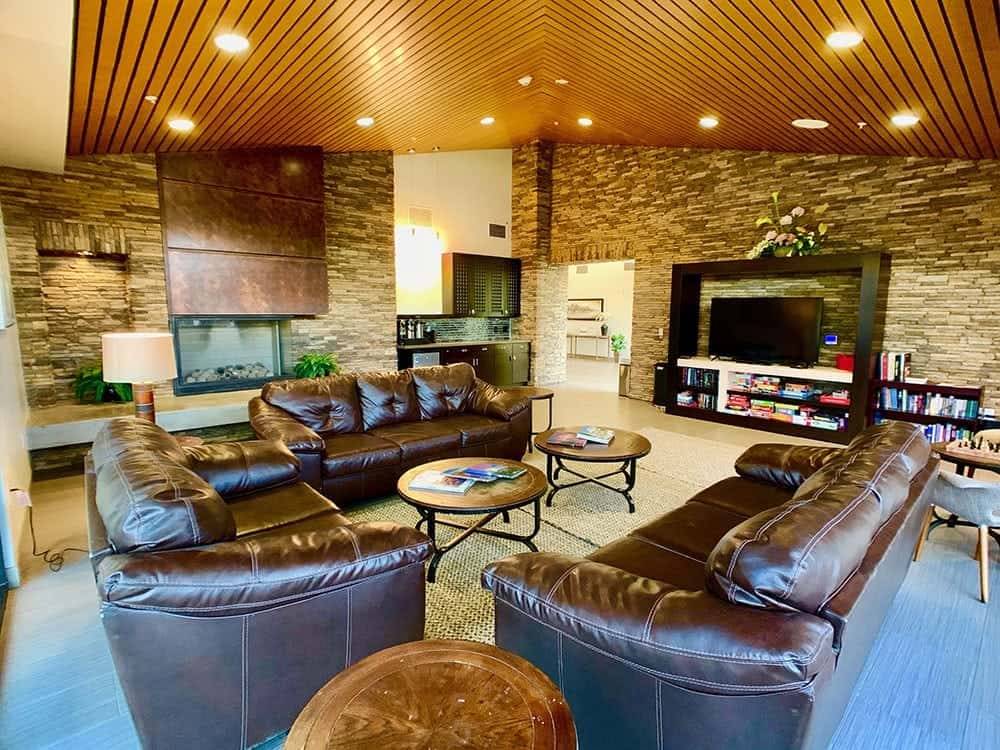 FREE DRUG & ALCOHOL ASSESSMENT
Get immediate treatment help now. Contact us to schedule a free confidential drug and alcohol assessment with a licensed clinician. 100% safe & confidential.
How Much Does Luxury Drug and Alcohol Rehab Cost?
The cost of luxury drug and alcohol rehab centers can vary widely depending on several factors, including your health insurance plan, the specific treatment center, the level of care needed, and the duration of treatment. The
average cost of a residential addiction treatment program
can vary depending on the level of luxury, ranging from $5,000 to $80,000. In addition, long-term treatment programs in private institutions often start at a minimum of $20,000.
1
It's essential to remember that these are only average costs that can change according to many variables. You can obtain specific information on the cost of luxury rehab by calling us at
866-461-3339
. After discussing your treatment options, We can verify your
rehab insurance
coverage details and potential out-of-pocket expenses.
What Amenities Do Luxury Inpatient Rehab Centers Have?
What Amenities Do Luxury Inpatient Rehab Centers Have?
Luxury inpatient rehab centers usually provide a variety of high-end amenities to ensure a comfortable, calming, and healing atmosphere for the recovery process. Below are some of the amenities that you can expect at a luxurious rehab facility:
Private accommodations: Luxury rehab centers usually provide private rooms or suites with elegant furnishings, fancy bedding, and various deluxe amenities.
Gourmet meals: Luxury rehab centers often hire skilled chefs specializing in creating nutritious, high-quality meals aiding recovery.
Recreational activities: You may find a range of leisure activities, including yoga, meditation, hiking, horseback riding, swimming, and related.
Fitness facilities: Some swanky facilities have fitness programs, including gyms, personal training, and exercise classes.
Spa treatments: Luxury rehab centers commonly provide spa treatments, including massages, facials, and other sumptuous body treatments to assist in relaxation and stress reduction.
Alternative therapies: Luxury rehab centers may provide alternative treatments that cater to a holistic approach, including acupuncture, meditation, and hypnotherapy, which can aid in managing addiction and enhancing overall well-being.
Personalized care: Rehabilitation centers that offer luxurious services tend to provide customized care, with a few staff members attending to each client to guarantee personalized attention and assistance.
How Long Are Luxury Inpatient Rehab Programs?
How Long Are Luxury Inpatient Rehab Programs?
The length of luxury inpatient rehab programs can vary depending on several factors, including your specific needs, treatment goals, and the facility's protocols. Luxury inpatient rehab programs typically range from 30 to 90 days, sometimes longer. 30-day treatment programs are usually recommended for milder addiction and substance abuse issues.
You'll typically see luxury treatment programs of 60 days, 90 days, or even longer. These extended programs allow you to engage in a more comprehensive and in-depth treatment experience. The additional time can be beneficial if you're struggling with a severe or long-standing addiction issue, a co-occurring mental health disorder, or if you require more time to develop essential coping skills and relapse prevention strategies.
Professionals should determine the specific length of a luxury inpatient rehab program through an assessment and consultation with the rehab facility. Call 866-461-3339 now for a free drug and alcohol assessment. We can evaluate your needs and recommend the appropriate treatment duration to maximize your chances of successful recovery.
Do Luxury Rehab Centers Offer Dual Diagnosis Treatment?
Do Luxury Rehab Centers Offer Dual Diagnosis Treatment?
Yes, luxury rehab centers often provide comprehensive and individualized treatment programs that address both substance abuse and underlying mental health conditions such as depression, anxiety, bipolar disorder, or PTSD. These programs are designed to provide specialized care for those with dual diagnoses, ensuring that both aspects of your condition are appropriately assessed and treated.
The specific offerings and approaches to dual diagnosis treatment may vary between luxury rehab centers and according to your individual needs and goals. However, below are some typical features of dual diagnosis treatment in a luxury rehab environment:
Integrated Approach: Luxury rehab centers typically employ a multidisciplinary team of professionals, including addiction specialists, psychiatrists, psychologists, therapists, and counselors. This team collaborates to develop an integrated treatment plan for your addiction and the co-occurring mental health disorder.
Assessment and Diagnosis: During intake, you'll undergo thorough assessments to identify any co-occurring mental health disorders. This evaluation helps inform the treatment team's understanding of your needs, allowing for tailored treatment interventions.
Medication Management: Appropriate medication management is crucial for dual diagnosis treatment. Luxury rehab centers may have psychiatrists or medical professionals who can assess the need for medication, prescribe and monitor medication regimens, and adjust treatment as necessary.
Individual and Group Therapy: Dual diagnosis treatment in luxury rehab centers often involves individual therapy sessions to address both the addiction and the mental health disorder. Group therapy sessions can also provide support, education, and community.
Evidence-Based Interventions: Luxury rehab centers typically offer evidence-based interventions for dual diagnosis treatment, such as Cognitive-Behavioral Therapy (CBT), Dialectical Behavior Therapy (DBT), trauma-focused therapy, and other specialized modalities. These approaches aim to simultaneously address the addiction and underlying mental health disorder(s).
Aftercare Planning: Luxury rehab centers recognize the importance of ongoing support and aftercare for individuals with dual diagnoses. They often assist in developing a comprehensive aftercare plan, including referrals to outpatient therapy, support groups, and continued psychiatric care.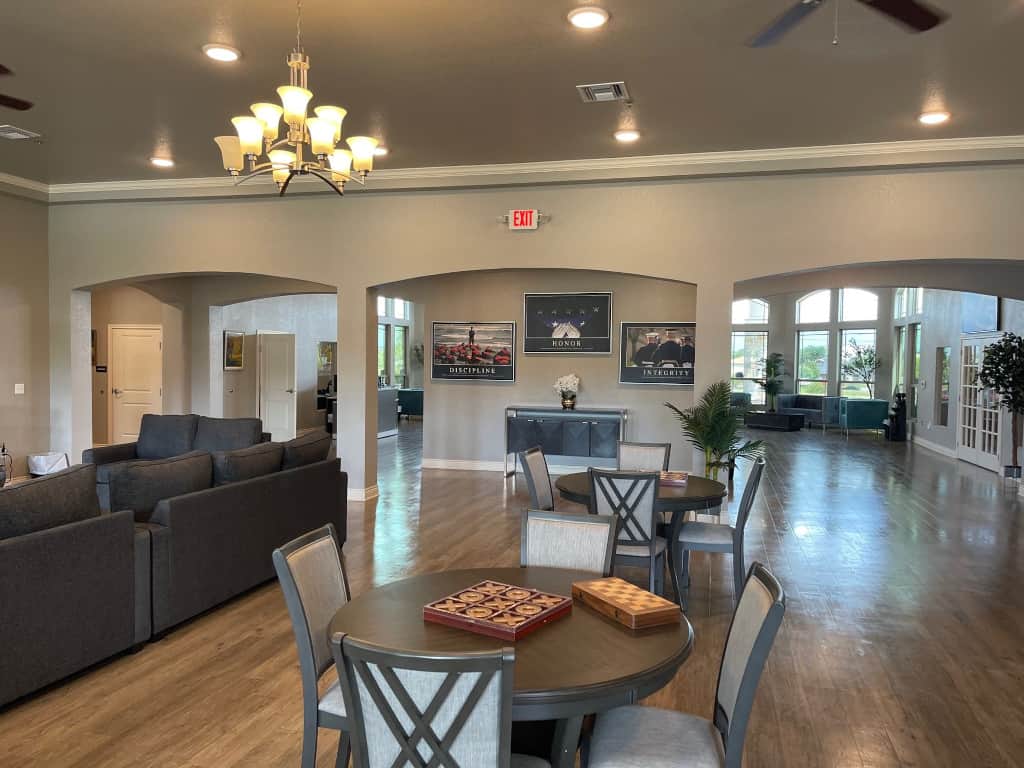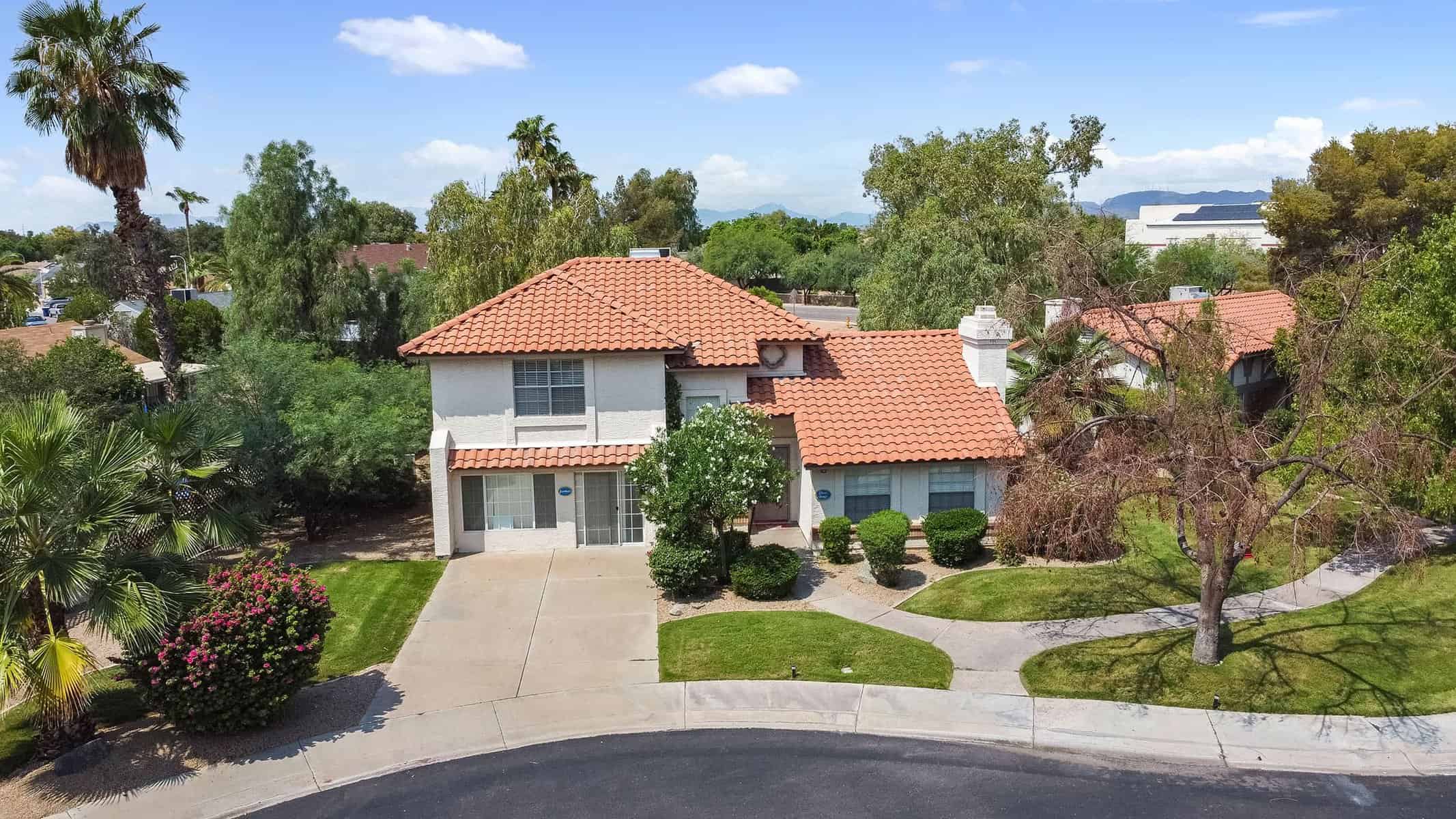 Do Luxury Rehab Centers Accept Couples?
Yes, some luxury rehab facilities such as Virtue Recovery Center do accept couples and offer specialized treatment programs designed to address the unique challenges faced by couples struggling with addiction. These programs focus on helping both partners recover from addiction while also working on their relationship dynamics, communication, and mutual support.
Couples therapy, individual counseling, and group therapy sessions are often incorporated into the treatment plan to address the specific issues faced by each partner and the relationship as a whole. The goal is to not only help the couple achieve sobriety but also to strengthen their relationship and provide them with the tools needed to maintain a healthy, supportive partnership in the long term.
Does Insurance Cover Luxury Rehab?
Insurance typically covers some of the cost of luxury rehab. Even if your insurance covers luxury rehab, you may still have co-pays, deductibles, or remaining uncovered costs. There are important factors to consider, beginning with reviewing your insurance policy or speaking with your provider to understand the coverage specifics. We can do this for you. Call 866-461-3339.
You'll want to seek information about substance abuse treatment, inpatient rehab, and mental health services. Some policies may have specific coverage for luxury rehab, while others may have more general coverage for rehabilitation services.
Another important consideration is whether the luxury rehab facility is an in-network provider with your insurance company. If not, the insurance coverage may be considered out-of-network, resulting in higher out-of-pocket costs. It's important to inquire about out-of-network coverage and any associated fees.
Insurance companies often require pre-authorization for rehab treatment and may assess the medical necessity of the program. This means that you may need to demonstrate that the luxury rehab program is necessary for your treatment and recovery, which could involve providing documentation from healthcare professionals supporting the need for a luxury rehab setting.
It's also important to be aware of any limitations or restrictions on your policy. This could include limits on the duration of coverage, the number of days allowed in rehab, or the types of services covered.
Call 866-461-3339 or complete our no-obligation online form to verify your rehab insurance details today.
Our Helpline Number is 100% Free and Confidential
Find out if your health insurance covers rehab treatment
If you have a health insurance plan with one of the providers listed below, you can read our guide to find out if your coverage includes drug and alcohol rehabilitation programs.
Do Luxury Rehab Centers Accept Medicaid?
It is unlikely that luxury rehab centers will accept Medicaid as a means of payment. Medicaid is a government-funded health insurance program that caters to low-income individuals and families by providing coverage for medically necessary healthcare services. Luxury rehab centers have high-end amenities and services that come with a higher cost, which Medicaid does not typically cover.
While Medicaid generally covers substance abuse treatment, the coverage may vary depending on the state and the specific Medicaid plan. Outpatient or community-based programs are more likely to be covered by Medicaid than luxury inpatient rehab.
If you or someone you know needs addiction treatment and has Medicaid coverage, you can call us at 866-461-3339 or contact your Medicaid provider or the Substance Abuse and Mental Health Services Administration (SAMHSA) helpline at 1-800-662-HELP (4357) for assistance.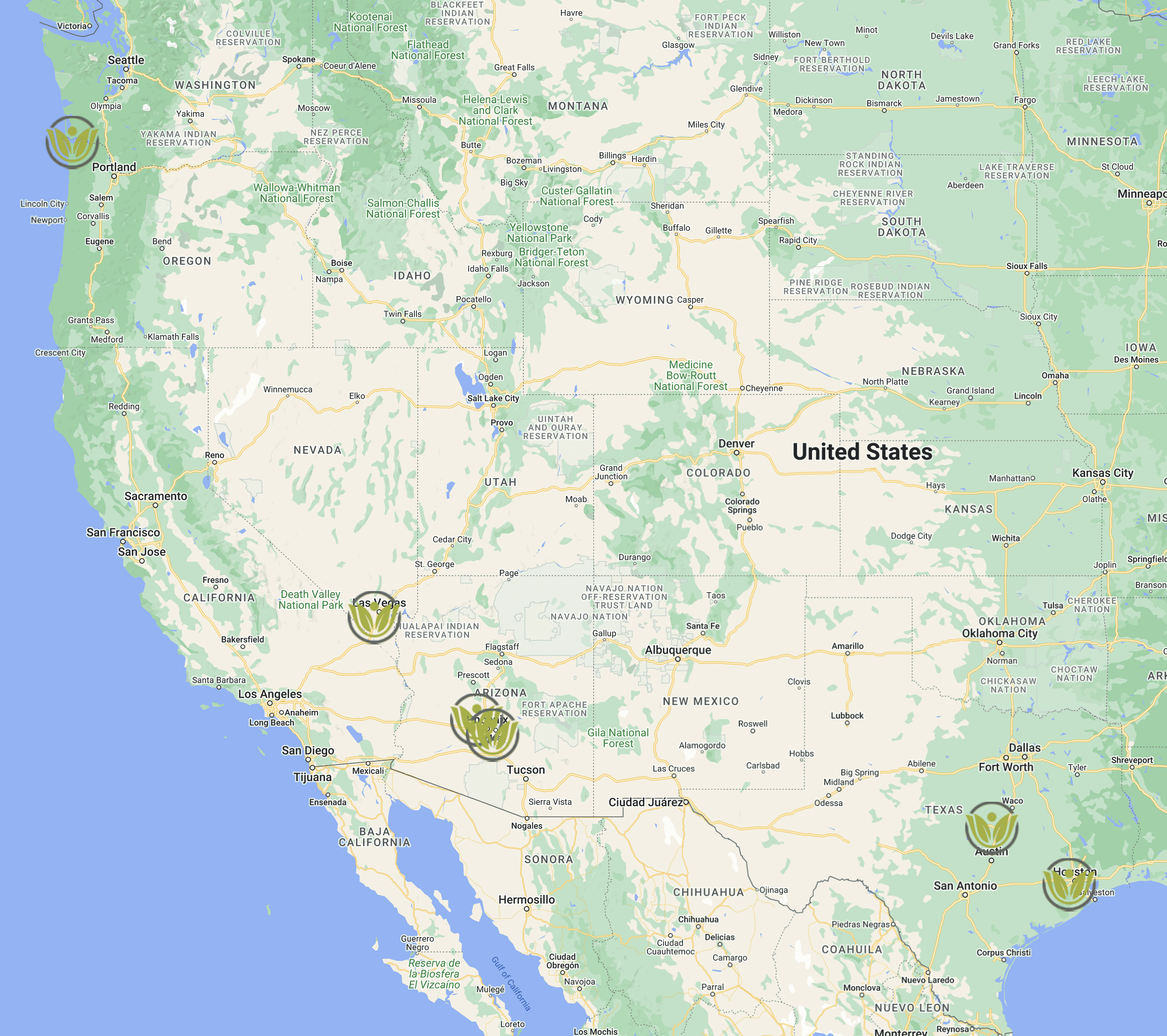 How to Find Rehab Centers That Allow Family or Visitors Near Me
Virtue Recovery Center has been saving individuals from addiction and substance abuse for years with multiple accredited treatment facilities throughout the country. Our substance abuse treatment centers can provide the level of care you or your loved one needs beginning with a remote, free assessment. Call 866-461-3339, or visit one of our brick-and-mortar locations below to start your recovery journey:
Chandler, Arizona: 111 S Hearthstone Way, Chandler, AZ 85226, United States
Sun City West, Arizona: 13951 W Meeker Blvd, Sun City West, AZ 85375, United States
Houston, Texas: 9714 S Gessner Rd, Houston, TX 77071, United States
Killeen, Texas: 5200 S W S Young Dr, Killeen, TX 76542, United States
Las Vegas, Nevada: 8225 W Robindale Rd, Las Vegas, NV 89113
Astoria, Oregon: 263 W Exchange St, Astoria, OR 97103, United States
Here are a few additional alternatives for nearby aftercare services:
Start your recovery right away.
Start your recovery right away. Contact Virtue Drug and Alcohol Recovery Center at 866-461-3339 to find a treatment program near you.
How Long is Rehabilitaion Treatment?
How Long are Luxury Rehab Programs?
The length of rehabilitation programs vary based on individual needs and the severity of the addiction. Below are some typical recovery treatment timeframes.
Short-term rehab programs
Short-term drug and alcohol rehab is a fast-paced, intensive treatment program for substance abuse, typically lasting up to 30 days, designed to provide immediate intervention and a foundation for ongoing recovery.
Learn more: Short-Term Inpatient Drug and Alcohol Rehab Programs Near Me
30-day rehab programs
A 30-day substance addiction rehab is an intensive, short-term treatment program for substance abuse, designed to provide immediate crisis intervention and a foundation for long-term recovery.
Learn more: 28-Day / 30-Day (1 Month) Inpatient Drug and Alcohol Rehab Programs Near Me
Long-term rehab programs
Long-term drug and alcohol addiction rehab is a comprehensive treatment program for substance abuse, typically lasting several months to a year, designed to provide sustained therapeutic support and life skills training for lasting recovery.
Learn more: Long-Term Inpatient Drug and Alcohol Rehab Programs Near Me
60-day rehab programs
A 60-day substance abuse rehab is an extended treatment program for substance abuse, providing comprehensive therapy and support to foster sustained recovery and prevent relapse.
Learn more: 60-Day (2-Month) Inpatient Drug and Alcohol Addiction Rehab Centers Near Me
90-day rehab programs
A 90-day alcohol and drug rehab is a long-term, intensive treatment program for substance abuse, designed to provide in-depth therapy and support to help individuals achieve lasting recovery.
Learn more: 90-Day (3-Month) Inpatient Drug and Alcohol Rehab Programs Near Me
Luxury Rehab Treatment Process and Schedule
The treatment process, schedule, and structure at luxury rehab centers vary based on the specific facility and program. Some programs may have a more structured daily routine, while others may have a more flexible approach. The duration of the program can also influence the treatment process and schedule.
During your initial consultation or inquiry with a luxury rehab center, they will provide more specific details about the process, daily schedule, and the range of therapies and activities available. Call 866-461-3339 now to learn more about our luxury rehab treatment programs.
Below is a general overview of what you can expect in terms of the treatment process and schedule at a luxury rehab center:
Assessment and Intake: You will complete an evaluation to collect details about your medical history, addiction level, mental health condition, and treatment objectives. This assessment will assist the treatment staff in creating a personalized treatment plan for you.
Detoxification: A medically supervised detox process may be initiated if you require detoxification to manage withdrawal symptoms safely. This stage is crucial for those with substance dependence to achieve stabilization before starting the therapeutic phase of treatment.
Psychotherapy: Luxury rehab centers incorporate various evidence-based therapies and modalities to address addiction and promote overall well-being. Here are some common types of therapy you may encounter at a luxury rehab center:
Individual Therapy: You will typically have regular sessions with a therapist specializing in addiction and mental health treatment. These sessions allow for personalized exploration of underlying issues, triggers, and the development of coping strategies.
They may use approaches such as Cognitive-Behavioral Therapy (CBT), which focuses on identifying and changing negative thought patterns and behaviors,1 or Dialectical Behavior Therapy (DBT), which enhances emotional regulation, distress tolerance, interpersonal effectiveness, and mindfulness skills.2
In addition, motivational interviewing may be used. This collaborative therapy approach explores and strengthens your intrinsic motivation to change addictive behaviors. It emphasizes empathy, acceptance, and resolving ambivalence about seeking treatment and making positive changes.
Trauma-informed therapy is another approach. According to general population studies, 75% of people with substance use disorders (SUD) have experienced trauma at some time in their lives.3 Trauma-informed therapy approaches, such as Eye Movement Desensitization and Reprocessing (EMDR) or Trauma-Focused Cognitive-Behavioral Therapy (TF-CBT), aim to address and process trauma-related experiences to promote healing and reduce trauma's significant impact on addiction.
Group Therapy: Group therapy provides an opportunity to connect with peers who are going through similar experiences. Luxury rehab centers often offer various group therapy sessions, including process groups, psychoeducation groups, support groups, and specialized therapy groups. These sessions encourage peer support, learning, and skill-building.
Holistic and Experiential Therapies: Luxury rehab centers often offer a range of holistic and experiential therapies to support overall well-being and personal growth. These may include yoga, meditation, mindfulness practices, art therapy, equine therapy, adventure therapy, and fitness programs. These therapies promote relaxation, self-reflection, and alternative outlets for emotional expression.
Family Involvement: Luxury rehab programs may involve family therapy sessions to address family dynamics and communication patterns and provide education and support for loved ones. Family involvement can be instrumental in building a supportive environment for long-term recovery.4 5
Educational Workshops and Psychoeducation: Luxury rehab centers may offer workshops and psychoeducational sessions to provide information about addiction, relapse prevention, coping skills, and life in recovery. These sessions can equip you with knowledge and tools to better understand your condition and develop effective strategies.
Aftercare Planning: As the treatment program nears completion, luxury rehab centers focus on developing a comprehensive aftercare plan to support your transition back to daily life. This may involve recommendations for continued therapy, outpatient programs, support groups, and relapse prevention strategies.
Some Statistics and Information About Luxury Rehab
Longer treatment durations have been linked to improved clinical results.1
According to SAMHSA's 2021 National Survey on Drug Use and Health, approximately 9.2 million adults with a substance use disorder (SUD) in the United States have a co-occurring condition.2
Substance use relapse rates are comparable to those of other chronic medical conditions. People are more prone to relapse if they stop adhering to their medical treatment plan.3
According to research, medication should be used as the first line of treatment for opioid addictions (addictions to prescription painkillers or illicit narcotics like heroin or fentanyl), generally in conjunction with counseling or behavioral therapy.
Approximately 60% of substance use disorder (SUD) treatment programs in 2018 included marital/couples counseling, and 81% offered some family-based treatments.
Around 8% of children reside in single-parent families where the parent has a substance use disorder (SUD), whereas 14% of children living with two parents have at least one parent who has an SUD.
Luxury rehab centers often maintain a high staff-to-patient ratio to ensure personalized care and attention, allowing for more individualized treatment planning, frequent therapy sessions, and comprehensive support throughout recovery.
Some people are against the lavish setting of a luxury rehab center because they favor a "punishment approach" to therapy. The shame-based therapy approach, in which patients were treated as weak-willed individuals, was long ago found to be ineffective.4
More Guides on Specialized Treatment
Guides on Specialized Recovery Treatment Near You