Rehabs Centers in Las Vegas, Nevada That Accept Caesars Entertainment Employee Health Insurance
Caesars Entertainment provides its employees with comprehensive health insurance benefits. If you or your loved one requires access to addiction treatment, you may be wondering, "Do Caesars employee health plans cover rehab?" Let's dive into how you can access the necessary care and locate rehabs in Nevada that take Caesars Employee Health plans.
Does Virtue Recovery Center Nevada Accept Caesars Entertainment Employee Health Insurance?
Welcome to Virtue Recovery Center in Las Vegas, NV, where we believe that everyone deserves a chance to heal and recover. We understand that taking the first step towards recovery is often the hardest, and financial concerns should never be a barrier to accessing the help you need. That's why we're proud to accept Caesars Entertainment Employee Health Insurance for our comprehensive addiction treatment programs.
At Virtue Recovery Center, we offer an array of programs designed to meet the unique needs of each individual. From detoxification to therapy and aftercare planning, our dedicated team of professionals strives to provide the highest quality of care. And with Caesars Entertainment Employee Health Insurance, you can focus on your journey to recovery without worrying about financial stress. Together, we can help you reclaim your life from addiction. Start your journey today.
What is Nevada Known For?
What is Nevada Known For?
Nevada, often called the "Silver State,1" is landlocked in the western region of the United States with a rich history and appealing, diverse attractions. The 36th state2 has much to offer with its rugged landscapes, vast deserts, and historical significance. Here's a quick rundown of some of the noteworthy attractions in Nevada:
Las Vegas: Las Vegas, the most populous city in Nevada, is famous worldwide for its exciting nightlife, dazzling neon lights, luxurious resorts, top-notch entertainment, Las Vegas Boulevard (AKA The Strip), and casino gambling. Be sure to check out Fremont Street!
Lake Tahoe: Located in the Sierra Nevada Mountains along the Nevada-California border, this stunning alpine lake is renowned for its pristine waters, ski resorts, hiking trails, and year-round recreational opportunities.
The Hoover Dam: During the Great Depression, an engineering marvel was constructed on the border of Nevada and Arizona. This structure spans the Colorado River and serves the region by supplying hydroelectric power and water resources.3
Mojave Desert: This Nevada desert is mainly made up of dry landscapes, sand dunes, and distinctive plants and animals. Visitors can enjoy hiking, off-roading, and stargazing while exploring this area.
Area 51: This U.S. Air Force facility is known for being highly secretive. It has gained notoriety due to rumors about extraterrestrial activity and conspiracy theories. As a result, it has become a topic of fascination for many.
Burning Man: An annual, week-long event in the Black Rock Desert known for its unique blend of art, self-expression, and communal living. Participants come together to create a temporary city, emphasizing principles such as radical self-reliance, inclusion, and burning a massive wooden sculpture called "The Man."
Valley of Fire State Park: Experience the captivating beauty of the desert landscape adorned with vibrant red sandstone formations that appear to radiate in the sunlight. You can explore breathtaking hiking trails, enjoy stunning vistas, and discover ancient petroglyphs within the park.4
Great Basin National Park: Explore the untouched beauty of the outdoors. See Wheeler Peak and the Lehman Caves - Perfect for nature and astronomy lovers.5
Who is Caesars Entertainment?
Who is Caesars Entertainment?
Caesars Entertainment Corporation is a well-known hospitality and entertainment company in the United States. It operates numerous resorts, casinos, and entertainment venues across various locations and is recognized for its iconic brands, including Caesars Palace, Harrah's, Horseshoe, and many others. The company has established itself as a prominent player in the leisure and entertainment industry, offering a range of services, such as hotel accommodations, casino gambling, live entertainment, dining options, spas and wellness facilities, shopping, and event hosting. Originally known as Harrah's Entertainment, Caesars Entertainment was founded in 1937 by Bill Harrah. It began as a small bingo parlor in Reno, Nevada, the "Biggest Little City in the World.6" Over the years, the company expanded and diversified its operations, acquiring and developing numerous hotel-casinos and entertainment venues. In 2010, the company changed its name to Caesars Entertainment Corporation. In 2020, Caesars Entertainment merged with Eldorado Resorts, forming one of the world's largest gaming and entertainment companies. The merger brought together a vast portfolio of properties and expanded the company's reach across multiple states.7
What Health Plans Does Caesars Entertainment Offer Their Employees?
What Health Plans Does Caesars Entertainment Offer Their Employees?
The five medical coverage tiers Caesars Entertainment offers under its "metallic coverage" system are Bronze, Bronze Plus, Silver, Gold, and Platinum. Preventive care is fully covered when you utilize primary care physicians who are in-network providers under all metallic plans, including complete medical and prescription drug coverage. The bronze, bronze plus, and silver plans are high-deductible plans offering in-network and out-of-network coverage, though you'll pay less when you stay in-network. To assist you with paying for eligible medical costs, they also provide a Health Savings Account (HSA). The gold and platinum plans are more conventional PPO (Preferred Provider Organization) plans with co-pays and deductibles. With the gold and platinum plans, you can also use any doctor, though you'll pay less in-network.8 In addition to medical health benefits, Caesars Entertainment offers dental, vision, and wellness programs.
What is Rehab Insurance Coverage?
What is Rehab Insurance Coverage?
Rehab insurance is a type of health insurance that covers addiction treatment and other forms of therapy or counseling needed for recovery. The coverage you receive depends on your insurance policy and the specific rehabilitation treatments required, among other factors.
Getting rehabilitation services can be expensive, but having rehab insurance coverage can help you manage these costs and get the care you need to overcome a substance use disorder (SUD).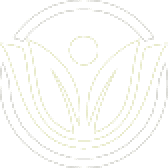 Does Your Insurance Cover Rehab?
Find out your health insurance coverage levels for rehab treatment.
CALL (866)-461-3339
We accept most insurance plans and can check your coverage levels on your behalf.
Does Caesars Entertainment Employee Health Insurance Cover Drug and Alcohol Rehab in Nevada?
Caesars Entertainment's medical benefits may include coverage for drug and alcohol rehab. The company's wellbeing program offers a web-based platform covering different aspects of wellness, including physical, mental, social, and financial. It also provides opportunities for medical premium reduction and incentives for engagement.9
The extent of coverage will depend on your particular policy, whether you attend a facility that is in-network or not, and several other factors. Call 866-461-3339 to verify your insurance details now.
The Affordable Care Act (ACA) is a healthcare reform law enacted to improve access to affordable healthcare, protect consumers from insurance abuses, and enhance the quality of care.10 This includes consumer protections for things like health coverage for pre-existing conditions.
The ACA, in conjunction with the Mental Health Parity and Addiction Equity Act (MHPAEA), aims to ensure health insurance plans offer coverage for mental health and substance use disorder (SUD) services comparable to those for physical health conditions.11 This ensures some level of coverage for drug and alcohol rehabilitation.
Does Caesars Entertainment Employee Health Insurance Cover Mental Health Rehab in Nevada?
If you have Caesars Entertainment employee health insurance, you may have medical coverage, including mental health rehabilitation. Your coverage level will depend on your specific policy, the facility you choose, and other factors. To verify insurance details, call 866-461-3339 now or complete our no-obligation, confidential online insurance verification form.
Inpatient and Outpatient Rehab Centers in Nevada That Take Caesars Entertainment Employee Health Insurance
If you're wondering about Caesars Employee health insurance addiction treatment in Nevada, we provide customized treatment to ensure sustainable sobriety, prioritizing individualized care. Our facilities focus on providing up-to-date and evidence-based treatments for drug and alcohol addiction, understanding that every client is unique and faces their own challenges.
We have several rehab centers nationwide, including one inpatient rehab in Nevada with Caesars employee health plans that may or may not accept your particular policy. We take great pride in the years we've dedicated to assisting people like yourself or your loved one in the journey toward recovery and enhancing overall mental wellbeing.
Call 866-461-3339 to speak with an admissions coordinator and verify insurance coverage today. We'd also be happy to conduct a free assessment.
Additionally, you are welcome to visit our website or our Nevada-based treatment facility:
Las Vegas, Nevada: 8225 W Robindale Rd, Las Vegas, NV 89113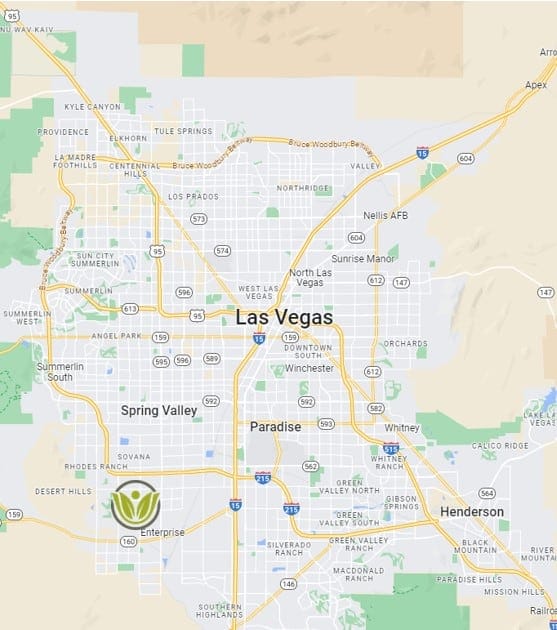 Virtue Recovery Center's Facilities That Accept Insurance
At Virtue Recovery Center, we understand that the cost of treatment can often be a barrier to those seeking help for substance addiction. To alleviate this concern and make our services as accessible as possible, we are proud to be in-network with numerous insurance providers. If you reside in Texas, Arizona, Nevada, or Oregon, our centers in these locations may accept your health insurance, thus facilitating your journey towards recovery. Our collaboration with insurance providers demonstrates our commitment to delivering quality care to those who most need it.
Among the many insurance providers that we may accept are UnitedHealthcare, BCBS, Cigna, Aetna, Humana, Anthem, Molina Healthcare, and Highmark. These relationships enable us to offer a diverse range of substance abuse treatments. These include detoxification programs, inpatient and outpatient rehab, individual therapy sessions, and medication-assisted treatments. Each service is designed with the utmost care and professionalism, offering you supportive and empathetic treatment on your path to sobriety. At Virtue Recovery Center, our goal is to assist you in regaining control of your life and achieving enduring recovery.
Check Your Caesars Entertainment Employee Health Insurance Coverage for Rehab Treatment
Find out your health insurance coverage levels for Caesars Entertainment Employee Health Insurance drug and alcohol addiction rehabilitation programs. We are in-network with most health insurance providers and may accept your insurance plan too for inpatient and outpatient substance abuse treatment.
How Much Does Rehab Cost in Las Vegas With Caesars Entertainment Employee Health Insurance?
If you're looking for addiction recovery options in Las Vegas with a Caesars Entertainment health insurance policy, keep in mind that costs can vary based on factors like policy details, rehab program type, and treatment duration. On average, residential rehab in Nevada costs about $62,530 per person for a 30-day program, while outpatient rehab is usually around $1,626.[i]
How To Check Caesars Entertainment Employee Health Insurance Coverage Levels for Rehab Treatment
The best and most efficient way to determine your insurance coverage levels for rehab treatment with your Caesars Entertainment health plan is to call 866-461-3339. We have a kind and understanding admissions coordinator available to help you confirm your insurance details and address any inquiries you might have about addiction treatment and insurance.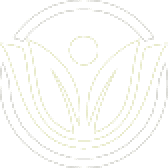 FREE ASSESSMENT
Get immediate treatment help now. 100% safe & confidential.
CALL (866)-461-3339
Contact us to schedule a free confidential assessment with a licensed clinician.
How To Get Caesars Entertainment Employee Health Insurance to Pay for Rehab Treatment
You must first review your policy carefully to increase your chances of Caesars Entertainment covering your rehabilitation treatment. You can also call us at 866-461-3339, and we can review the policy details with you, including any information regarding co-pays and deductibles.
Next, determine whether the rehab treatment you seek is considered medically necessary. Insurance companies typically require evidence that the treatment is needed to address a diagnosed substance use disorder (SUD) or mental health condition(s). If your policy requires referrals or authorizations for rehab treatment, you must obtain the necessary documentation from primary care physicians or mental health professionals.
Another critical step is to verify that your chosen rehab facility is part of Caesars Entertainment's specialists network. Choosing rehabs in Nevada that take Caesars employee health plans will ensure you receive the best possible rates while minimizing out-of-pocket expenses.
When you're ready to seek rehab treatment, visiting the member services website or contacting the Caesars Benefit Service Center to explain your situation is a good idea. Provide them with the details of your treatment plan, including the rehab facility and services you plan to receive.
It's also helpful to document your conversations with insurance and medical representatives, taking note of the date, time, and name of the person you spoke with. This will help you keep track of any information regarding coverage, requirements, and any further steps you must take.
After receiving treatment, it's essential to cooperate with the facility to ensure that all medical claims and documents are accurately and promptly submitted to your insurance provider. You should provide necessary medical records, treatment plans, and itemized bills when requested.
Keep in mind that the procedures and requirements may differ depending on your policy and personal situation. To increase the chances of getting your rehab treatment covered, it's crucial to communicate openly with insurance and medical professionals, follow instructions carefully, and provide any requested documentation.
Receiving rehab treatment for addiction is crucial, and it can be costly. It's important to remember that the cost of rehab is a valuable investment in your future. It's worth pursuing the necessary help regardless of the expense.
While health insurance can alleviate some financial burdens, it may not cover all expenses. Fortunately, if your insurance doesn't cover everything, alternative payment options are available. For example, some rehab centers offer income-based payment plans, and you can also explore grants, loans, or scholarships for assistance.
How Many Times Will Caesars Entertainment Employee Health Insurance Pay for Rehab?
The number of times Caesars Entertainment will pay for rehab treatment can vary depending on factors such as the details outlined in your insurance plan and policy. Generally, insurance companies will cover treatment as long as it is deemed medically necessary.
You can call 866-461-3339. We can provide detailed information regarding the coverage limits and guidelines for rehab treatment under your particular Caesars Entertainment health insurance policy.
Check Your Health Insurance Coverage With Virtue Recovery Center
If you're committed to recovery, submit a request to one of our professional admission coordinators today using the form below. Before discussing the next steps, a coordinator will address any inquiries regarding our programs, including interacting directly with Medicaid on your behalf to check your insurance coverage levels for drug or alcohol addiction rehab.
Using your Health Insurance Card, fill out all of the fields on the confidential form.
A member of our staff will contact your insurer to verify if your policy will cover your treatment
We will contact you promptly with the results of the verification and discuss the next steps
Check Your Caesars Entertainment Employee Health Insurance Rehab Coverage
*Insurance Disclaimer: Virtue Recovery Center will attempt to verify your health insurance benefits and/or necessary authorizations on your behalf. Please note, this is only a quote of benefits and/or authorization. We cannot guarantee payment or verification eligibility as conveyed by your health insurance provider will be accurate and complete. Payment of benefits are subject to all terms, conditions, limitations, and exclusions of the member's contract at time of service. Your health insurance company will only pay for services that it determines to be "reasonable and necessary." Virtue Recovery Center will make every effort to have all services preauthorized by your health insurance company. If your health insurance company determines that a particular service is not reasonable and necessary, or that a particular service is not covered under your plan, your insurer will deny payment for that service and it will become your responsibility.
Caesars Entertainment Employee Health Insurance Rehab Treatment and Insurance Statistics
Caesars Entertainment Employee Health Insurance Rehab Treatment and Insurance Statistics
Total claim frequency at Caesars Entertainment decreased by 52% from 2013 to 2019. Total medical claims paid out were down 42%, and total outstanding claims were down 53%.
Caesars Entertainment received recognition as one of the top 50 community-minded companies in the United States for the ninth year in a row in May 2023.13
Caesars Entertainment opened a team member wellness center, operated by Premise Health, at the LINQ Hotel on The Strip. The center provides physical and virtual healthcare services to Las Vegas Team Members and their dependents14
The number of deaths in Southern Nevada is rising due to the use of Fentanyl.15
Over the past decade, there has been a notable rise in insurance written premiums, increasing by 91.3%. This amounts to a growth of over $10 billion.16
According to a recent survey, healthcare expenses cause financial difficulties for one-third of the population in Nevada.17
According to the Guinn Center, most of Nevada's uninsured population includes young adults, Latinos, individuals with lower levels of education, workers, and those with lower incomes.18
Most of Nevada's population without health insurance is in Clark County, but some rural and frontier counties also have higher uninsurance rates.
[1]"The Silver State." State Symbols USA, 27 Apr. 2017, statesymbolsusa.org/symbol-official-item/nevada/state-nickname-state-quarter/silver-state.
[2] "History of Nevada." NV.gov, jic.nv.gov/About/History_of_Nevada. Accessed 22 June 2023.
[3] U.S. Department of The Interior. "Nevada and Arizona: Hoover Dam." U.S. National Park Service,www.nps.gov/articles/nevada-and-arizona-hoover-dam.htm. Accessed 23 June 2023.
[4] Department of Conservation and Natural Resources. "Valley of Fire State Park." Nevada State Parks, parks.nv.gov/parks/valley-of-fire. Accessed 23 June 2023.
[5] U.S. Department of The Interior. "Great Basin National Park." U.S. National Park Service, www.nps.gov/grba/index.htm. Accessed 23 June 2023.
[6] "Reno Arch | Reno Landmark History | Biggest Little City." Travel Nevada, 24 Oct. 2022, travelnevada.com/historical-interests/reno-arch.
[7] "Who We Are." Caesars Entertainment, www.caesars.com/corporate. Accessed 24 June 2023.
[8] "WELCOME TO CAESARS ENTERTAINMENT HEALTHCARE and BENEFITS MARKETPLACE." Caesars Entertainment,caesars.makeityoursource.com/CMSPages/GetFile.aspx?guid=cae74900-7fc8-4a39-93b5-ed753b7d705c.Accessed 24 June 2023
[9] "Caesars Entertainment Healthcare and Benefits." Caesars Entertainment, www.caesars.com/content/dam/empire/careers/pdf/benefits/2022-recruitment-benefits-overview-reno.pdf. Accessed 24 June 2023.
[10] "What Is the Affordable Care Act (ACA)? | healthinsurance.org." healthinsurance.org, 13 Mar.2023, www.healthinsurance.org/glossary/affordable-care-act.
[11] "The Mental Health Parity and Addiction Equity Act (MHPAEA)." Centers for Medicare & Medicaid Services, www.cms.gov/CCIIO/Programs-and-Initiatives/Other-Insurance-Protections/mhpaea_factsheet. Accessed 4 Apr. 2023.
[12] Stilkind, Joseph. "Average Cost of Drug Rehab [2023]: By Type, State and More." NCDAS, 1 Jan.2023, drugabusestatistics.org/cost-of-rehab.
[13] "Caesars Entertainment Inc Company Profile - Caesars Entertainment Inc Overview." GlobalData,www.globaldata.com/company-profile/caesars-entertainment-inc. Accessed 26 June 2023.
[14] Premise Health. "Caesars Entertainment Unveils Reimagined Team Member Wellness Center Operated by Premise Health on the Las Vegas Strip." PR Newswire, Cision US Inc., 11 Nov. 2021 www.prnewswire.com/news-releases/caesars-entertainment-unveils-reimagined-team-member-wellness-center-operated-by-premise-health-on-the-las-vegas-strip-301422454.html.
[15] MacNeil, Sara. "Fentanyl Contributes to a Rising Death Toll in Southern Nevada." Las Vegas Sun, 29 July 2020, lasvegassun.com/news/2020/jul/29/fentanyl-contributes-rising-death-toll-las-vegas.
[16] "2023 Insurance Market Report." Nevada Division of Insurance, doi.nv.gov/uploadedFiles/doi.nv.gov/Content/News_and_Notices/2023_InsuranceMarketReport_FINAL_ADA.pdf. Accessed 26 June 2023.
[17] "New Survey Suggests 1 in 3 Nevadans Experience Hardship Because of Health Care Costs." Nevada Department of Health and Human Services, 20 Sept. 2022, dhhs.nv.gov/Reports/Press_Releases/2022/New_survey_suggests_1_in_3_Nevadans_experience_hardship_because_of_health_care_costs.
[18] Kenny C. Guinn Center for Policy Priorities. "Nevada's Uninsured Population." Guinn Center, 2019, guinncenter.org/wp-content/uploads/2019/09/Guinn-Center-NV-Uninsured-Population-abridged.pdf.
START YOUR RECOVERY TODAY!
Contact Virtue Recovery Center 24/7 for inpatient treatment near you