VIRTUE AT THE POINTE: ADDICTION TREATMENT CENTER IN ASTORIA OREGON
Virtue at the Pointe is nestled in the quiet town of Astoria on the Oregon Coast.
All rooms are furnished and offer a private bathroom, queen-sized bed, and amenities for comfort. Both male and female detox rooms have a TV and private bathroom. Our Oregon rehab has common areas on each wing equipped with various entertainment.
The curriculum offers Chemical dependency education and mental health to address anxiety, depression, PTSD, and other mood disorders. Yoga, Art Therapy, and Music therapy are added to allow clients to find new ways to express themselves and find new outlets and coping skills to improve their chances of success. The group rooms offer unmatched views of the city and Astoria-Megler Bridge.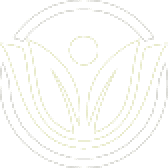 FREE ASSESSMENT
Get immediate treatment help now. 100% safe & confidential.
CALL (503) 461-7551
Contact us to schedule a free confidential assessment with a licensed clinician.
Our team for Astoria, Oregon
VA Care Coordinator/Senior Military-Veteran Liaison
Mike was in uniform for just under 30 years participating in multiple combat and operational deployments in Latin America, SE Asia, Afghanistan, Iraq, and Syria. The first half of Mike's military career was spent on the conventional side, then switched to an assignment with the US Army Special Operations Command at Fort Bragg, North Carolina. In addition to Mike's military service, both of Mike's adult sons are currently serving in the Army. In 2014 Mike and his youngest son were both deployed to Afghanistan together.