Drug & Alcohol Addiction Recovery Center in Astoria, Oregon
Safely and comfortably recover from drug addiction, alcoholism, and dual diagnosis in our Astoria, Oregon rehabilitation center. The perfect location if you're looking for a recovery program in or near Astoria, Oregon.
Our Addiction Recovery Center is nestled in the quiet town of Astoria on the Oregon Coast.
All rooms are furnished and offer a private bathroom, queen-sized bed, and amenities for comfort. Both male and female detox rooms have a TV and private bathroom. Our Oregon rehab has common areas on each wing equipped with various entertainment.
The curriculum offers Chemical dependency education and mental health to address anxiety, depression, PTSD, and other mood disorders. Yoga, Art Therapy, and Music therapy are added to allow clients to find new ways to express themselves and find new outlets and coping skills to improve their chances of success. The group rooms offer unmatched views of the city and Astoria-Megler Bridge.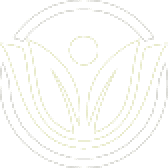 FREE ASSESSMENT
Get immediate treatment help now. 100% safe & confidential.
CALL (503) 461-7551
Contact us to schedule a free confidential assessment with a licensed clinician.
Finding the Best Addiction Recovery Center Near Me
When choosing a rehabilitation center near you, there are several options. Before you decide where to seek treatment, you should carefully consider the drug and alcohol treatment programs that are available to you to ensure you receive recovery treatment tailored to your needs.
We have locations throughout the United States, including the following:
If there is not an appropriate rehab center near you, you may consider out-of-state treatment. Our facilities are staffed by professionals who can help assist with any. travel needs and get started on the path to addiction recovery treatment.
OUR ASTORIA, OREGON LOCATION
TAKE A VIRTUAL TOUR OF OUR RECOVERY CENTER
Our team for Astoria, Oregon
VA Care Coordinator/Senior Military-Veteran Liaison
Mike was in uniform for just under 30 years participating in multiple combat and operational deployments in Latin America, SE Asia, Afghanistan, Iraq, and Syria. The first half of Mike's military career was spent on the conventional side, then switched to an assignment with the US Army Special Operations Command at Fort Bragg, North Carolina. In addition to Mike's military service, both of Mike's adult sons are currently serving in the Army. In 2014 Mike and his youngest son were both deployed to Afghanistan together.