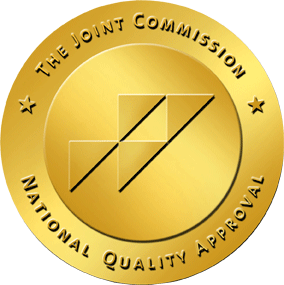 Why Choose Virtue Recovery Center?
Virtue Recovery Center offers the support you need to start recovering from addiction and discover healthier ways to cope with life's challenges. Staffed by doctors, nurses, behavioral health technicians, and other medical professionals, VRC provides a safe alcohol and drug rehab environment to help you make it through the most difficult part of your recovery. Best of all, our staff members have extensive experience providing trauma-informed care, cognitive behavioral therapy, and other services to help you discover how past trauma or co-occurring mental health disorders contribute to your addiction.
VRC's compassionate staff members are ready to welcome you into a comfortable environment that supports your goals for recovery.
Choosing the right addiction treatment program is essential for a successful recovery. The right type of therapy depends on several factors, including the substances used, whether you have a mood disorder or other behavioral health diagnosis and how involved you want your loved ones to be in the recovery process. Virtue Recovery Center offers the following types of therapy to give you the tools you need to achieve lasting sobriety.

FAMILY THERAPY
To maintain your recovery, you need a strong support system. Family therapy helps you repair your relationships with loved ones.
HOLISTIC THERAPY
Align your mind and body with meditation, physical activity and nutritious meals to improve your overall well-being.
Mental Health
Virtue Recovery Center offers residential mental health treatment for major depressive disorder, PTSD and other mental health conditions. Our staff members have experience working with adults of all ages, ensuring you receive treatment that's appropriate for your life stage and individual circumstances. We also specialize in helping veterans, police officers and first responders, including firefighters, paramedics and emergency medical technicians, process job-related trauma and learn how to feel safe in their communities.
Although VRC treats many people with just a mental health diagnosis, our staff members also have experience treating co-occurring disorders. A co-occurring disorder is a mental health diagnosis that accompanies substance use disorder. Treating one condition without treating the other would leave you vulnerable to relapse, so VRC offers treatment for both. During intake, we evaluate every patient for the presence of a co-occurring disorder, ensuring every person who walks through our doors receives the treatment they need to overcome their substance use and improve their mental health.
If you're ready to start your recovery, contact VRC at 866-461-3339 to find out more about the admissions process.
Addiction treatment for:
VRC offers treatment for substance use disorder involving a wide variety of substances. Our addiction treatment center works with patients who are dependent on alcohol, opioids, methamphetamine ("meth"), heroin, cocaine and fentanyl. We also offer alcohol and drug rehab services that can help you overcome a dependence on prescription medications, including benzodiazepines, stimulants and central nervous system depressants.
Substance use disorders have serious mental and physical effects. As your addiction worsens, you may find yourself missing work, avoiding social events and making poor decisions that can have lasting consequences on your career or your personal relationships. In the most severe cases, substance use disorder can even lead to serious legal problems, creating more stress and causing you to increase your drug or alcohol intake to cope with your feelings. Our alcohol and drug rehab services are personalized based on your age, medical history and personal circumstances, giving you the best chance of recovery.
Virtue Recovery Center Journey to Sobriety
Imagine what it would be like to wake up each day and know you can handle anything that comes your way without turning to alcohol or drugs. No more worrying about whether you're at risk of losing your job or damaging your most valued personal relationships. With treatment from Virtue Recovery Center, this can be your reality.
When you come to VRC for medical detox, you'll receive support from medical professionals to ease your withdrawal symptoms and ensure each substance is eliminated from your body as safely as possible. Then you'll move into our residential treatment program, where you'll have the opportunity to participate in individual counseling, family therapy, holistic therapy and other interventions, giving you a strong foundation as you learn how to build a life that doesn't revolve around alcohol or drugs. When you're discharged, you'll have access to helpful aftercare services, reducing your risk of relapse and ensuring you have ongoing access to therapy, legal services, 12-step meetings and medication management.
With the insight you gain from therapy, you'll be able to overcome challenges without relying on substance use to get you through the day. You'll have the mental clarity you need to make better decisions, improve your relationships with loved ones and stay motivated at work. Instead of wondering when you'll get your next fix, you'll be able to focus on the things that really matter, giving you an overwhelming sense of peace as you work toward a lifetime of sobriety.
Frequently Asked Questions