Alcohol Addiction Recovery Center Near Me in Arizona, Texas, Nevada & Oregon
It's difficult to admit that you, or someone you care about, have a problem with alcoholism. Alcohol detox and Rehab is essential to the healing process for those struggling with alcohol addiction. On this page, you'll learn everything you need to know about accessing the necessary care at an alcohol recovery center.
Alcohol Addiction Recovery Programs at Virtue Recovery Center
Virtue Recovery Center offers comprehensive alcohol addiction recovery programs in Arizona, Texas, Nevada, and Oregon, providing individuals with the support and tools they need to overcome alcohol dependency and achieve lasting sobriety. Our programs are designed to address the physical, emotional, and psychological aspects of addiction, empowering clients to make positive changes and build a solid foundation for recovery.
At Virtue Recovery Center, we understand that each individual's journey to recovery is unique. That's why we offer personalized treatment plans tailored to meet the specific needs and goals of each client. Our experienced team of professionals utilizes evidence-based therapies, counseling sessions, and support groups to help clients gain insight into the underlying causes of their addiction and develop effective coping strategies. Through a combination of individualized care, group support, and holistic treatments, we aim to provide a comprehensive approach to recovery.
Our alcohol addiction recovery programs focus not only on achieving sobriety but also on equipping individuals with the skills and tools necessary for long-term success. We emphasize the importance of ongoing support and provide aftercare services to help clients maintain their sobriety and navigate the challenges of everyday life. At Virtue Recovery Center, we are dedicated to helping individuals break free from the grip of alcohol addiction, regain control of their lives, and embrace a brighter future filled with health, happiness, and fulfillment.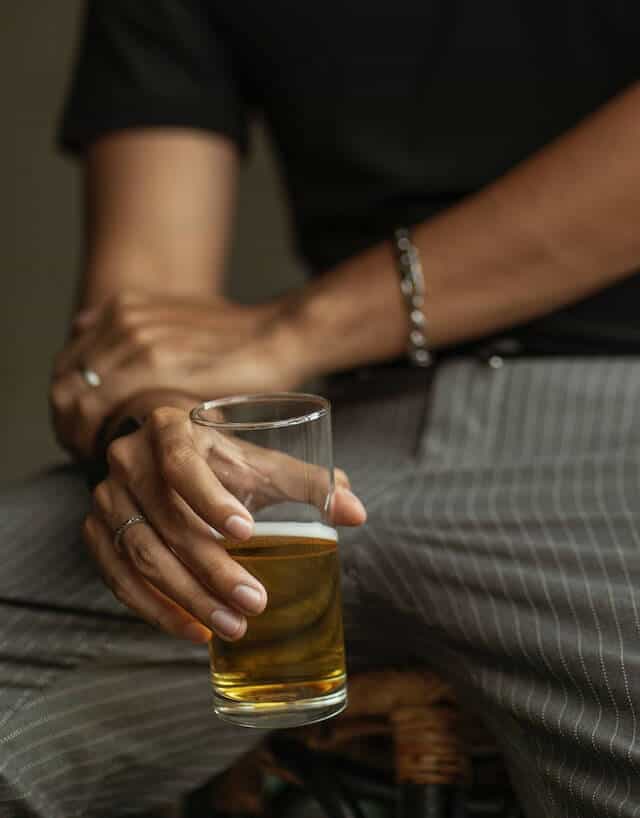 FREE DRUG & ALCOHOL ASSESSMENT
What is an Alcohol Recovery Center?
An alcohol recovery center is a facility that assists individuals struggling with alcohol use disorder (AUD). These centers offer structured treatment programs to support individuals in their journey toward recovery and sobriety. Alcohol recovery centers provide various services and treatments, including detoxification, counseling, therapy, and medication-assisted treatment (MAT).
Alcohol recovery centers can differ in treatment philosophies, approaches, and amenities. It's important to thoroughly research and select a center that aligns with your needs and preferences. Treatment duration can also vary based on your individual needs and the severity of your alcohol abuse. Some programs offer short-term residential stays, while others provide extended care options for a more comprehensive and long-term approach to recovery.
What is Alcoholism?
Alcoholism, also known as alcohol dependency, is the non-clinical term for a chronic illness in which a person craves alcoholic drinks and cannot control their drinking. This condition also causes them to consume larger amounts to achieve the same effect as before and experience withdrawal symptoms when they stop drinking. The diagnostic term for alcoholism is alcohol use disorder (AUD).
Alcoholism can have a detrimental impact on both physical and mental health, as well as cause issues with relationships, work, and social life. This brain disorder can range from mild to severe, with lasting changes caused by alcohol misuse making individuals susceptible to relapse.
When evaluating whether someone has an alcohol use disorder, healthcare professionals refer to the Diagnostic and Statistical Manual of Mental Disorders, Fifth Edition (DSM-5). They use this manual to determine the severity of the disorder, if it is present, based on the number of symptoms a person exhibits. Mild AUD is characterized by 2-3 criteria, moderate by 4-5 criteria, and severe by 6 or more criteria.
Signs and symptoms include, but are not limited to, the following:
Unable to limit alcohol intake
Unsuccessful attempts to cut down on alcohol intake
Spending a lot of time drinking or getting alcohol
Having a strong inclination or urge to consume alcohol
Unable to fulfill obligations at work, school, or home due to alcohol use
Continuing to drink even though it's causing physical, social, employment, or relationship issues
Developing a tolerance to alcohol so drinking more is the only way to feel its effect
There is hope as alcohol recovery programs offer evidence-based treatments, such as behavioral therapies, mutual-support groups, and/or medications. Alcohol addiction treatment options are available to help individuals achieve and maintain recovery, regardless of the severity of the problem. Although many do recover, it's not uncommon to experience setbacks during alcohol addiction recovery. Seeking professional help early on can help with alcohol relapse prevention.
Types of Alcohol Addiction Recovery Programs
Each rehabilitation center has its own unique approach, although there are specific crucial components typical to the recovery journey. Generally, it begins with intake, followed by detoxification. After the detox phase, you'll proceed to an alcohol recovery program and, ultimately, ongoing recovery.
The following are examples of the types of alcohol addiction recovery programs. However, each program can be tailored to meet your particular needs, an effective approach to comprehensive and successful treatment. Ultimately, the life skills and coping techniques acquired during the below rehabilitation programs are fundamental to sustaining a sober lifestyle.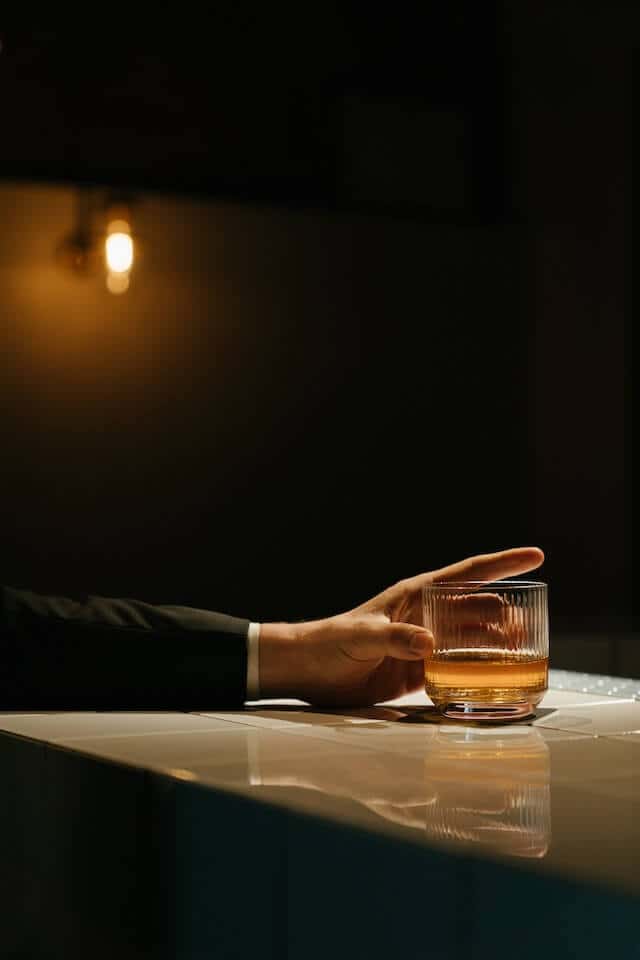 How Much Is Rehab for Alcoholism
Alcoholism rehabilitation expenses can vary significantly, and many factors influence the cost, including your location, the type of treatment needed, insurance, and the credentials and experience of the healthcare provider. On average, a 30-day inpatient program may range from $5,000 to $20,000, while cognitive behavioral therapy sessions in an outpatient setting typically cost between $100 and $200.
Call 866-461-3339 to learn more about the costs associated with our evidence-based alcohol treatment programs and our admissions process.
How To Pay for Alcohol Rehabilitation
How To Pay for Alcohol Rehabilitation
For those seeking alcohol rehab, the cost can often be a significant obstacle if you don't have insurance coverage. However, treatment centers are aware of this issue and are willing to collaborate with patients to ensure access to necessary care, regardless of their financial or insurance status. The fees for each center vary, and the payment options will depend on your specific treatment needs.
At Virtue Recovery Center, we firmly believe that cost should never be a barrier to receiving quality and potentially life-saving treatment for alcohol addiction. Please call 866-461-3339 to speak with one of our compassionate financial services team members, who is dedicated to helping you create a financial plan that will enable you to access the care you need.
Does Insurance Cover Alcohol Rehab?
Many insurance providers provide coverage for alcohol rehabilitation. The level of coverage may vary depending on the insurance provider, policy, and other factors. Fortunately, the Mental Health Parity and Addiction Equity Act mandates that insurance plans must provide the same level of coverage for mental health and substance abuse treatment as they do for physical health conditions.
Reviewing the details of your insurance policy to fully comprehend its coverage is crucial. Some policies may have limitations on the number of therapy sessions covered or pre-authorization requirements. Additionally, specific networks of preferred providers may be required by certain plans. In addition, different insurance plans may cover different therapy or counseling methods.
To learn more, call our free hotline number on 866-461-3339. We can review your rehab insurance benefits with you and explain any limitations or requirements.
Our Helpline Number is 100% Free and Confidential
Rehab Coverage by Insurance Providers
If you have a health insurance plan with one of the providers listed below, you can read our guide to find out if your coverage includes drug and alcohol therapy treatment.
Which Health Insurance Providers Cover Therapy Treatment?
Virtue Recovery Center treatment facilities work closely with most major insurance companies, including Aetna, Blue Cross Blue Shield, Cigna, HealthSmart, Magellan, MultiPlan, TriWest, and United Healthcare. Many insurance providers have deemed our centers "centers of excellence," and we're proud to be recognized by multiple insurance providers for our leadership, best practices, research, support, and training in the addiction treatment field.
Call 866-461-3339 to verify your insurance benefits for alcohol addiction therapy today.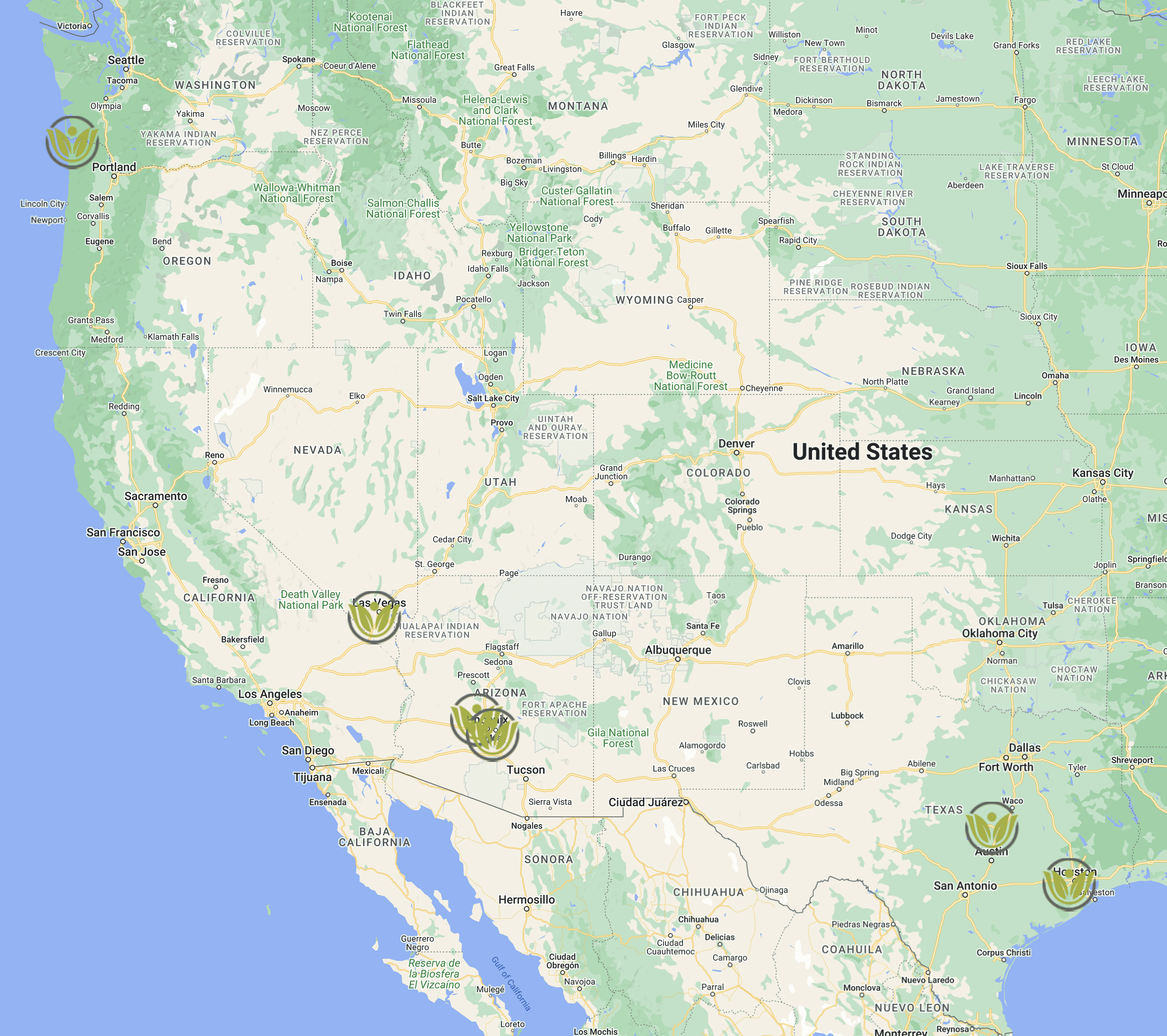 Alcohol Addiction Recovery Centers Near Me
At Virtue Recovery Center, we are committed to addressing addiction in a comprehensive manner. Our approach involves providing solutions, sharing best practices, advocating for advancements, offering graduate and professional education, developing evidence-based prevention curricula, and conducting research. We are at the forefront of industry reform, working towards establishing standardization and accountability among addiction treatment providers to ensure consumer protection.
Call 866-461-3339 for a free assessment. Begin your valuable journey toward long-lasting recovery today.
You may also explore our nationally accredited, state-licensed, and certified treatment facilities outlined below:
Start your recovery right away.
Start your recovery right away. Contact Virtue Drug and Alcohol Recovery Center at 866-461-3339 to find a treatment program near you.
What Medications are Used for Alcohol Addiction Treatment
Recovering from alcohol use disorder (AUD) can be difficult, but there are safe and effective options, such as medication-assisted treatment (MAT). This treatment involves taking medication that reduces alcohol cravings and discourages alcohol use. When combined with counseling and other evidence-based therapies, MAT can be a significant component of alcohol recovery.
The goal of using medications to aid in alcohol addiction rehabilitation is to reduce alcohol intake, prevent relapse, and improve overall well-being by addressing the physiological and psychological aspects of the disorder. It's important to note that medications may only be prescribed based on your individual needs and the severity of your condition.
The three most commonly used and FDA-approved drugs for medication-assisted treatment of alcohol addiction are disulfiram, naltrexone, and acamprosate. These medications are often combined with counseling and behavioral therapies to provide a comprehensive approach.
Disulfiram for Alcohol Addiction
Disulfiram, also known as Antabuse, is a medication that blocks an enzyme called aldehyde dehydrogenase, which breaks down alcohol in the body. This leads to unpleasant side effects as a deterrent to drinking alcohol. Antabuse is typically prescribed if you have already undergone alcohol detoxification and are committed to remaining sober.
When someone drinks alcohol while taking disulfiram, the blocked enzyme causes a buildup of acetaldehyde, a toxic substance, in the body. This can result in uncomfortable symptoms like flushing, nausea, vomiting, headache, rapid heartbeat, dizziness, and significant discomfort.
It's important to take as prescribed and under the supervision of a healthcare professional. To avoid severe reactions, adhere to the medication and abstain from alcohol completely. It's also essential to avoid any products containing alcohol, including certain medications, mouthwashes, and even non-alcoholic beverages that have undergone fermentation. Drinking alcohol while on disulfiram can be life-threatening.
Common disulfiram side effects may include:
Skin rash
Acne
Headache
Sleepiness
Impotence, loss of interest in sex
Metallic or garlic-like taste in the mouth
Naltrexone for Alcohol Addiction
Naltrexone is a non-addictive medication that does not cause withdrawal symptoms when discontinued. It is not prone to abuse or diversion. By attaching to the body's endorphin receptors, naltrexone blocks the effects and sensations of alcohol, which reduces the urge to drink and limits the amount of alcohol consumed.
For those who have quit drinking, taking naltrexone can help you stay sober. Typically, the treatment period for naltrexone is three to four months, but it's recommended to continue seeking medical attention even after completing it.
Naltrexone can be administered in tablet form (ReVia and Depade) or via injection (Vivitrol). Like all medications, combining naltrexone treatment with counseling and a comprehensive recovery plan will result in optimal effectiveness.
The common side effects of taking naltrexone for alcohol use disorder are as follows:
Nausea
Sleepiness
Headache
Dizziness
Vomiting
Decreased appetite
Painful joints
Muscle cramps
Cold symptoms
Trouble sleeping
Toothache
Acamprosate for Alcohol Addiction
Acamprosate, also known as Campral, is a treatment that can help stabilize brain chemistry and reduce alcohol cravings. Unlike disulfiram, which can cause adverse effects after drinking alcohol, acamprosate works by interacting with neurotransmitter systems in the brain, specifically glutamate, which is associated with alcohol dependency.
By restoring the balance of chemicals in the brain that are disrupted by chronic alcohol use, acamprosate can help those struggling with alcohol addiction. This medication is recommended for those who have completed the initial withdrawal phase of the stages of alcohol recovery.
Acamprosate does not alleviate withdrawal symptoms when someone stops drinking alcohol. It has not been proven effective for those who continue to drink or misuse prescription medications or street drugs while drinking heavily.
Side effects of acamprosate are generally mild, including diarrhea, nausea, sweating, dry mouth, and changes in appetite. As always, adhere to your healthcare provider's instructions while taking this medication.
How Long is Treatment for Alcohol Misuse and Addiction?
Recovery from alcohol misuse and addiction is a lifelong process, and ongoing support and maintenance are often crucial for sustained sobriety. The treatment duration can vary depending on several factors, including your specific needs, the severity of your alcohol addiction, and the treatment approach. Treatment length can range from a few weeks to several months or longer.
Below are some general guidelines for the duration of different types of alcohol recovery programs:
Detoxification: The detoxification process typically lasts a few days to a week, during which you'll undergo medical supervision to safely manage withdrawal symptoms as your body adjusts to the absence of alcohol.
Inpatient/Residential Treatment: Inpatient or residential treatment programs typically range from 28 days to several months. These programs provide a structured and supportive environment where you'll receive intensive therapy, counseling, and medical care.
Outpatient Treatment: Outpatient treatment programs vary in duration and can be more flexible than inpatient programs. Depending on your progress and treatment goals, they typically involve regular therapy sessions and support group meetings ranging from a few weeks to several months.
Intensive Outpatient Programs (IOP): IOPs usually involve several hours of treatment per day, multiple days per week. The duration of an IOP can vary but is often around 8-12 weeks.
Continuing Care and Aftercare: After completing a primary treatment program, you're often encouraged to engage in continuing care or aftercare programs. These programs provide ongoing support and can last several months or even years.
Frequently Asked Questions About Alcohol Rehab
Can Couples Go to Alcohol Rehab Together?
Couples can participate in alcohol rehab together, depending on certain conditions. These programs aim to assist both individuals struggling with alcohol abuse while also addressing relationship dynamics and co-dependency issues. It is important to note that not all rehab centers offer couple-focused programs, so couples should conduct research and select a program that meets their specific needs.
More information: Drug and Alcohol Addiction Rehab for Couples Near Me
Can You Get Fired for Going to Rehab?
Whether or not someone might lose their job for attending rehab depends on various factors, such as local laws and employer rules. Certain jurisdictions offer legal protections to prevent discrimination against individuals seeking treatment, such as the Americans with Disabilities Act (ADA) and the Family and Medical Leave Act (FMLA).
Despite these protections, a person's specific situation and work performance could still affect their job security. Additionally, some employers may have their own policies in place to support employees seeking treatment. Speaking with an employment attorney and researching local labor laws can help you better understand your rights.
More information: How To Go To Rehab Without Losing Your Job
Do Alcohol Recovery Centers Allow Visitors?
Whether visitors are allowed at an alcohol recovery center depends on the policies and regulations of each facility. Generally, many rehab centers have guidelines restricting or regulating visitation to ensure a therapeutic and focused environment for those undergoing treatment. These policies are designed to minimize potential distractions, maintain privacy, and promote the alcohol recovery process.
Visitors may be subject to certain restrictions, such as designated visiting hours, limited visitation duration, and adherence to specific rules or guidelines set by the rehab center. Contact the rehab center(s) directly to inquire about their policies and applicable requirements or restrictions.
More information: Drug and Alcohol Rehab Centers Near Me That Allow Family & Visitors
Do Alcohol Recovery Centers Allow Pets?
Alcohol rehabilitation centers typically have pet policies, which can vary between facilities. Some centers may accommodate therapy animals or allow visitation with pets under specific circumstances. However, most don't permit patients to bring their pets for their stay. This is primarily due to concerns surrounding hygiene, allergies, safety, and disruptions to the therapeutic environment.
You can check with the specific rehab center you are considering to ask about their pet policies and any potential exceptions or alternatives.
More information: Addiction Rehab Centers Near Me That Allow Pets, Cats, and Dogs
Do Alcohol Rehab Centers Allow Cell Phones?
Cell phone policies in rehab centers can vary. Some centers may limit or prohibit cell phone use to uphold their focused and therapeutic environment, while others may allow supervised or controlled use during designated times or for specific purposes, like contacting family or participating in treatment-related activities.
These restrictions are in place to reduce distractions, protect privacy, and prevent triggers or negative influences that can negatively influence recovery.
More information: Drug and Alcohol Rehab Centers Near Me That Allow Cell Phones
Can a Pregnant Woman Go to Residential Rehab?
Residential rehab programs that cater to the unique needs of pregnant women are available. These programs offer holistic care and support, which includes medical attention, addiction treatment, and therapy, to ensure the well-being of both the mother and the unborn child. These programs provide prenatal support and addiction treatment customized to the specific circumstances of pregnant women.
More information: Rehab Centers For Pregnant Women and Mothers Near Me
What Are the Criteria for Inpatient Rehab?
If you're considering inpatient rehab, keep in mind that requirements can vary. Typically, it's necessary to have a substance abuse or addiction issue that requires intensive care, a history of unsuccessful outpatient treatment, and a need for a structured and supportive environment.
Other factors, such as co-occurring mental health conditions, a high risk of relapse, and an unsupportive home environment, can also affect the decision.
Since each rehab center has its own specific criteria, contacting them directly or speaking with a healthcare professional for accurate information is advised. Call 866-461-3339 to learn more about our criteria for inpatient rehab.
More information: Rehab Admissions and Intake Process Near Me
Stages of Alcohol Recovery and Rehabilitation Process
As you embark on the alcohol recovery and rehabilitation process, it can be helpful to understand the various stages involved. Each step plays a crucial role in your journey toward sustained sobriety and personal growth. While the process can vary from center to center, below is an in-depth and general overview of the alcohol recovery and rehabilitation process:
The first stage involves a comprehensive assessment and intake conducted by healthcare professionals who will evaluate your alcohol use, medical history, mental health, and other relevant factors to develop an individualized treatment plan. This stage may include interviews, questionnaires, and physical examinations.
If necessary, the next stage involves the process of alcohol detoxification, during which your body clears itself of alcohol and adjusts to functioning without it. This stage often includes medical supervision to manage withdrawal symptoms and ensure your safety and comfort.
While detoxification primarily focuses on medical management, you may receive supportive therapy to address any psychological or emotional challenges that arise during this period. Therapies like cognitive-behavioral therapy (CBT) or motivational interviewing (MI) can assist you in understanding the detoxification process and preparing for the subsequent stages of treatment.
After detoxification, you enter a stage of early abstinence where you abstain from alcohol and begin to stabilize physically and emotionally. This stage focuses on developing coping strategies, addressing cravings, and building a foundation for recovery.
Individual and ongoing therapy sessions offer a safe and confidential space to explore underlying issues related to alcohol use, such as trauma, stress, or co-occurring mental health disorders. Group therapy provides a supportive environment to connect, share experiences, and learn from each other. Therapeutic modalities like dialectical behavior therapy (DBT), acceptance and commitment therapy (ACT), or family therapy may be utilized to address specific needs.
Individual counseling sessions and group therapy play significant roles in recovery. For example, cognitive-behavioral therapy helps you to identify and modify unhealthy thought patterns and behaviors related to alcohol use, while motivational enhancement therapy can help increase your motivation for change and strengthen your commitment to sobriety.
As you approach the final stage of your recovery, your focus shifts towards maintaining your long-term sobriety and overall well-being. This stage involves transitioning to maintenance and aftercare, which entails developing a plan to prevent relapse and provide ongoing support. Depending on your individual treatment plan and program structure, your aftercare plan may include continued therapy sessions (either individual or group-based), participation in support groups such as Alcoholics Anonymous (AA), and accessing community resources.
Therapy sessions will help you maintain focus and reinforce the skills learned during treatment. Participation in support groups provides ongoing peer support and accountability. You may also integrate holistic approaches such as mindfulness, meditation, or exercise into your aftercare plan to support your overall well-being.
Additionally, medication-assisted treatment (MAT), the use of medications alongside therapy and counseling, can be incorporated at various stages of alcohol recovery, depending on your needs and the treatment plan. MAT is an alcohol addiction support process helpful in reducing cravings, minimizing withdrawal symptoms, and preventing relapse.
Your active engagement in the treatment program and all the stages of alcohol recovery can significantly impact your success. Remember, the specific therapy methods and stages of alcohol recovery may vary based on your individual needs and goals. The ultimate goal of this stage is to provide comprehensive support, equip you with effective tools and strategies, and help you build a fulfilling life in recovery.
How To Get Admitted to Alcohol Addiction Rehab
Each treatment center has specific admission procedures, so following their guidelines is essential. Admitting yourself to alcohol addiction rehabilitation requires commitment and a willingness to embrace the treatment process. By taking these steps, you're embarking on a path toward healing and reclaiming a healthy, sober life.
To get admitted to an alcohol addiction rehab, you can begin with these general steps:
Self-Assessment: Assess your alcohol consumption honestly and acknowledge the potential need for professional help. Take a moment to reflect on how alcohol affects your life, relationships, and overall health. Consider the severity of your addiction and determine if a rehabilitation program could be beneficial.
Research Treatment Centers: Look for conveniently located, reputable alcohol addiction rehab centers. Consider factors such as the facility's accreditation, treatment approaches, success rates, available services, and staff qualifications. Read reviews or seek recommendations from trusted sources.
Contact Treatment Centers: Reach out to the treatment centers you are interested in. Contact their admissions or intake department and inquire about the admissions process. They will provide information about their program, answer questions, and guide you through the next steps.
Assessment and Evaluation: Most rehab centers will conduct an assessment or evaluation to determine if their program fits your specific needs. This may involve a phone interview or an in-person assessment conducted by healthcare professionals. Be honest and transparent during this process to ensure appropriate treatment planning.
Verification of Insurance or Financial Planning: If you have health insurance, find out what coverage they offer for alcohol counseling and treatment and whether the facility accepts your insurance. If not, discuss payment plans and consider additional financial arrangements like personal loans or scholarships. Call 866-461-3339 to verify insurance coverage now.
Pre-Admission Requirements: Before acceptance, rehab facilities could have particular criteria like medical exams or paperwork. Complete any papers or assessments required and adhere to the directions given by the treatment facility.
Plan for Transition: Make plans for your absence over the course of treatment if you have familial, work, or other obligations. Inform your workplace, go over family duties, and ensure your personal affairs are in order.
Travel and Arrival: Make travel plans to get to the rehab center if it is not nearby. Make sure you have the things you need and are well-prepared. Arrive on time.
How to Help a Loved One Suffering from Alcohol Use Disorder
Supporting a loved one suffering from alcohol use disorder can be challenging, but there are steps you can take to provide meaningful help and encouragement. First and foremost, exercise empathy when offering your support, and remember, your loved one's journey towards recovery is ultimately their own.
You can be a source of support, encouragement, and guidance, but your loved one must decide to seek help and commit to the recovery process. Be patient, continue to show your care and understanding, and encourage them to take steps towards a healthier, alcohol-free life.
Here are some suggestions on how to assist your loved one:
Educate Yourself: Learn about the causes and facts of alcohol use disorder, its warning signs and symptoms, and the various therapies. You can tackle the situation with empathy and knowledge if you understand the nature of the condition.
Open and Honest Communication: Initiate open conversations with your loved one about their alcohol use. Express your concern in a non-confrontational and non-judgmental manner, emphasizing your care and support. Encourage them to share their feelings and experiences openly.
Offer Support and Encouragement: Let your loved one know that you are there for them and that they are not alone in their struggles. Offer emotional support, reassurance, and understanding throughout their journey towards recovery.
Encourage Professional Help: Gently suggest seeking professional help, such as a therapist, counselor, or addiction specialist. Offer to assist in finding resources, scheduling appointments, or accompanying them to treatment consultations.
Avoid Enabling Behaviors: By refusing to accept bad behavior, downplay repercussions, or provide your loved one with alcohol, you can prevent supporting their alcohol use. Encourage positive actions and healthy lifestyle choices instead.
Attend Support Meetings Together: Encourage your loved one to go to support organizations like Alcoholics Anonymous (AA) meetings, and if they are willing, volunteer to go with them. These organizations offer a welcoming environment and a supportive forum for exchanging stories.
Encourage Healthy Coping Mechanisms: Inspire them to try other coping mechanisms and stress-relieving activities, such as exercise, hobbies, mindfulness, or pursuing their passions. Encourage participation in constructive activities that support a sober lifestyle.
Set Boundaries: Set and explain clear boundaries on their alcohol use and related behaviors. Tell them how their behaviors affect both you and others. Maintain these restrictions, and be ready to enforce them if and when required.
Take Care of Yourself: Providing emotional support to a loved one with an alcohol use disorder can be draining. Prioritize your self-care, get help through counseling or support groups, and care for your health.
Patience and Understanding: Relapses are possible because recovery from alcoholism is a challenging and complex process. Maintain a non-judgmental attitude, patience, and understanding. Celebrate their accomplishments, no matter how minor, and be there for them when they experience setbacks.
Ask for Help: Call 866-461-3339 – Our experienced and qualified professionals can provide the compassionate support you and your loved one need during this challenging stage.
Some Statistics and Information About Teens and Adolescents
Some Statistics on Alcoholism
From 2017 to 2020, alcohol overdose claimed an average of 2,467 lives nationwide.[i]
Among those 12 and older, liver disease was responsible for 100,530 fatalities in 2021. Of the deaths, alcohol use was responsible for 47.4% of them. 50.2% of the 62,039 deaths from liver disease among males were attributed to drinking, and of the 38,491 deaths from liver disease in women, alcohol was responsible for 42.8%.[ii]
According to the US Centers for Disease Control (CDC), more than 88,000 Americans die annually due to alcohol-related causes.[iii]
A Substance Abuse and Mental Health Services Administration 2017 report reveals that more than 10% of children aged 17 and below in the US reside with a parent who has an alcohol use disorder (AUD).[iv]
Men binge drink twice as frequently as women.[v]
In four American communities, over 6,000 first-grade children were surveyed. The results showed that between 1% and 5% of these children were estimated to have fetal alcohol spectrum disorders, which develop when the mother consumes alcohol during pregnancy.[vi]
Only 10% of people with a past-year alcohol use disorder received any treatment, according to a 2021 National Survey on Drug Use and Health (NSDUH).[vii]
Ten thousand five hundred eleven people died from drunk driving in 2018, accounting for 29% of all traffic deaths that year.[viii]
The dangerous consequences of alcohol misuse, alcoholism, and alcohol use disorder (AUD) are alarming, as they lead to the loss of more than 3 million lives every year, which is approximately 6% of the total global deaths.[ix]
According to statistics, most binge drinkers reside in Midwestern states, while New Mexico has the highest alcohol-related deaths per capita.
Chronic causes account for a disproportionately high percentage of alcohol-related deaths in Arizona compared to its population.
Statistics show that underage drinking may pose a serious issue in Texas.
In Nevada, excessive alcohol use is responsible for 1,548 annual deaths on average.
Chronic conditions like alcohol use disorder account for 68.3% of fatalities in Oregon resulting from excessive alcohol consumption.
More Guides on Specialized Treatment
Guides on Specialized Recovery Treatment Near You