Drug and Alcohol Addiction Rehab Centers for Teens and Adolescents Near Me
It's no secret that parenting teenagers is tough, and drug and alcohol addiction can make the teen years exceptionally challenging. Teens with addiction need specialized treatment. Some rehab centers cater specifically to them, while others offer programs for teen addiction. Below, you'll find everything you need to know about rehab for teens, including how to access the necessary care.
Substance Abuse Rehab Programs for Teens
Navigating the challenges of adolescence is a complex process, and when substance abuse enters the picture, it becomes even more daunting. Drug and alcohol addiction rehab programs designed specifically for teens and adolescents understand this complexity. These rehabilitation centers are often located in many communities and are designed to provide age-appropriate care and treatment for young people grappling with substance abuse.
These facilities offer programs tailored to the unique needs of teenagers, focusing not only on recovery from substance use but also on promoting healthy emotional and social development. They provide a comprehensive approach to treatment, which may include individual therapy, group counseling, family therapy, and educational support.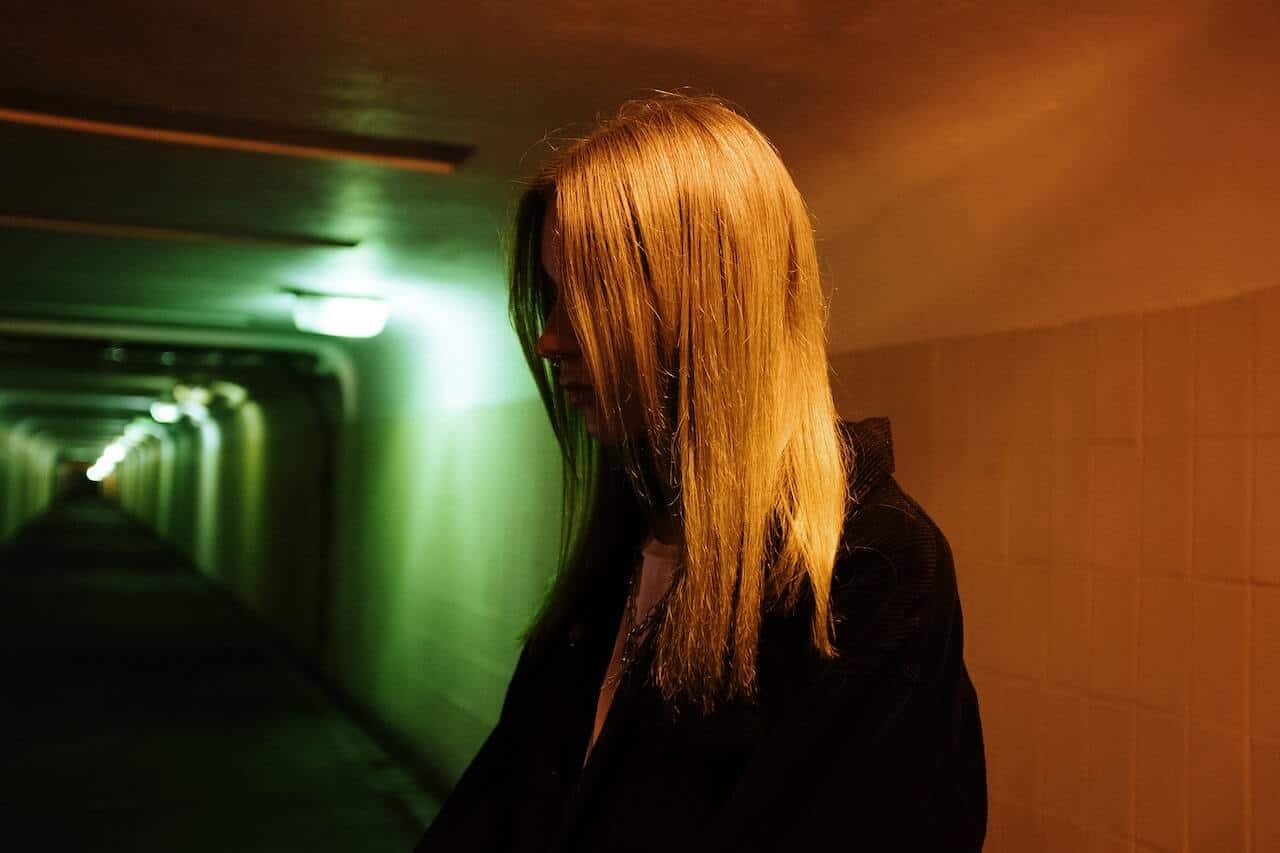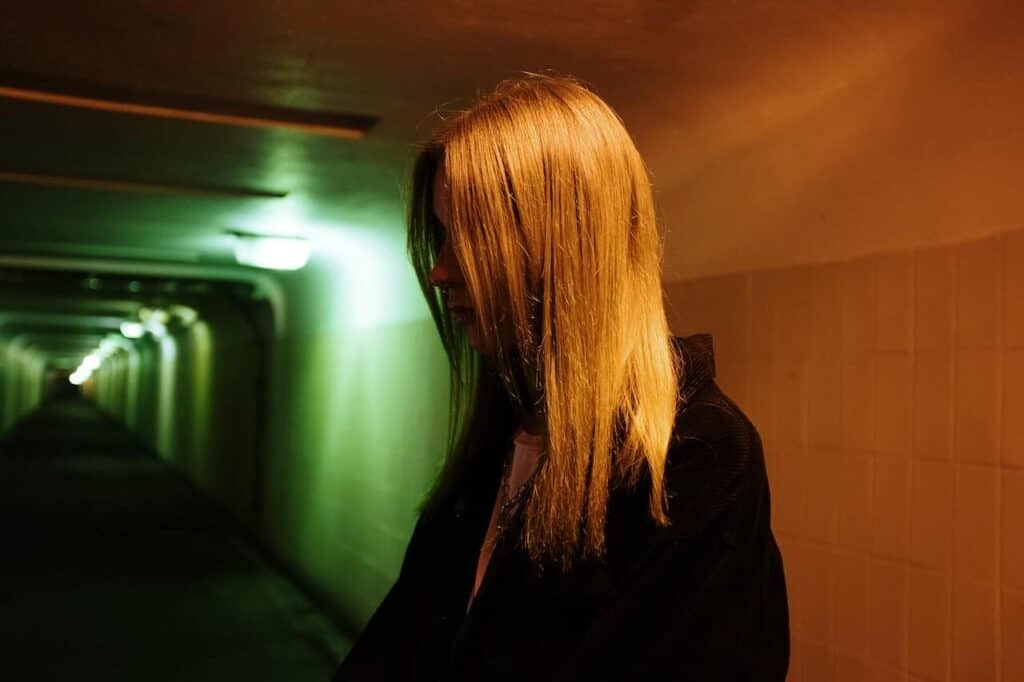 FREE DRUG & ALCOHOL ASSESSMENT
How Does Inpatient Rehab for Teens Work?
Residential treatment or inpatient rehab for teens is a structured program that addresses adolescent substance abuse or behavioral problems. It offers a secure and controlled environment where teenagers can receive intensive therapy, counseling, education, and support while residing at the treatment facility for a specific duration, usually a few weeks to several months.
Throughout the inpatient rehab process, trained professionals, including therapists, counselors, medical staff, and support personnel, work closely with your teen to provide guidance, support, and evidence-based interventions to help them overcome challenges and develop healthier coping mechanisms.
Inpatient rehabilitation for teenagers typically begins with an assessment followed by:
Intake and Orientation
Individualized Treatment Plan
Structure and Routine
Therapy and Counseling
Education and Skill-Building
Medical and Psychiatric Support
Recreational and Experiential Activities
Aftercare Planning
How Does Outpatient Rehab for Teens Work?
How Does Outpatient Rehab for Teens Work?
Outpatient rehab for teens is a form of treatment that allows adolescents to receive therapy, counseling, and support while living at home and attending regular therapy sessions at a treatment facility. It is designed for teens who require less intensive care than inpatient rehab but still need professional guidance and assistance in overcoming substance abuse or behavioral issues.
Outpatient rehab allows teens to receive treatment while remaining connected to their families, schools, and communities. It provides flexibility and support to address their needs, helping them develop the skills and strategies necessary for long-term recovery.
Outpatient rehabilitation for teenagers typically begins with an assessment followed by:
Treatment Planning
Individual and Group Therapy
Family Therapy
Counseling and Psychoeducation
Supportive Services
Drug Testing
Collaborative Care
Aftercare Planning
Do Teen Rehab Centers Help with Drug Addiction?
Do Teen Rehab Centers Help with Drug Addiction?
Yes, rehab centers for teens are designed to help adolescents with drug addiction. Rehabilitation centers offer all-encompassing treatment programs catering to the specific needs and difficulties teenagers face with substance abuse. The main objective of these centers is to support young adults in their recovery from drug addiction and enhance overall teen health and wellness.
Here are some drug addiction recovery services that teen rehab centers typically provide:
Detoxification
Assessment and Treatment Planning
Individual and Group Therapy
Education and Psychoeducation
Family Involvement
Holistic Approaches
Aftercare Planning
Teen rehab centers are essential in aiding adolescents to overcome drug addiction and lead healthy, fulfilling lives. They achieve this by offering evidence-based therapies, a supportive and structured environment, and a multidisciplinary approach.
Do Teen Rehab Centers Help with Alcohol Addiction?
Do Teen Rehab Centers Help with Alcohol Addiction?
Yes, teen rehab centers are designed to help adolescents with alcohol addiction. These centers provide specialized treatment programs and support services tailored to the unique needs of teenagers struggling with alcohol abuse or addiction. The primary goal of teen rehab centers is to assist adolescents in overcoming substance use addiction and promoting their overall well-being.
Below are some alcohol addiction recovery services typically used in a teen rehab center setting:
Assessment and Treatment Planning
Individual and Group Therapy
Education and Psychoeducation
Family Involvement
Holistic Approaches
Aftercare Planning
By providing a structured and supportive environment, evidence-based therapies, and a multidisciplinary approach, teen rehab centers play a vital role in helping adolescents overcome alcohol addiction. They also contribute to developing healthier coping strategies and building a foundation for lasting recovery.
Do Teen Rehab Centers Help with Mental Health Disorders?
Do Teen Rehab Centers Help with Mental Health Disorders?
Teen rehab centers provide comprehensive healing and recovery for substance abuse, behavioral issues, and mental health disorders. A thorough assessment is conducted to determine the presence of any conditions, and an integrated treatment plan is developed to address all aspects.
Specialized therapy approaches, medication management services, psychoeducation sessions, and peer support groups are provided to help teens effectively manage their mental health challenges. Collaboration with mental health professionals and experts is often a part of the treatment process, and an aftercare plan is developed to support the continued management of mental health and addiction.
Do Teen Rehab Centers Offer Dual Diagnosis Treatment?
Do Teen Rehab Centers Offer Dual Diagnosis Treatment?
Many teen rehab centers offer dual diagnosis treatment, which addresses both substance abuse or behavioral issues and co-occurring mental health disorders. Dual diagnosis treatment recognizes the strong connection between addiction and mental health and aims to provide integrated and comprehensive care to address both aspects simultaneously.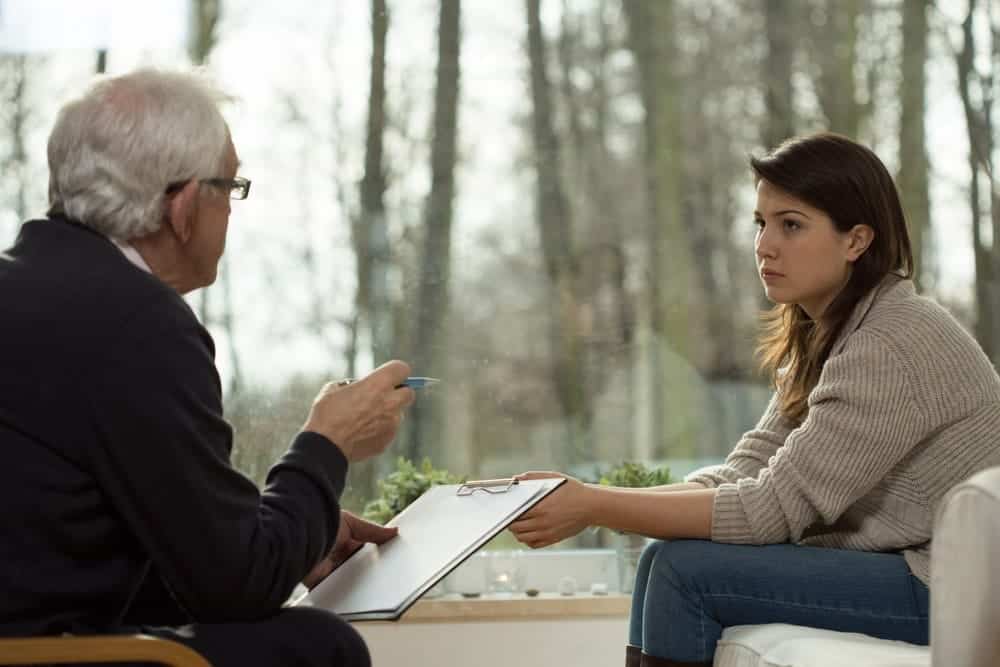 When is the Best Time to Send My Teen Son or Daughter to Rehab?
Deciding when to send your teenage child to rehab is a personalized decision that relies on several factors. There isn't a one-size-fits-all answer for the best time for rehab. Every case is distinct, and it is crucial to evaluate your child's specific situation thoroughly and seek advice from professionals who can offer guidance tailored to your circumstances.
Does Insurance Cover Rehab for Teenagers?
If your child is under twenty-five, they may be covered under your (parent's) insurance plan. However, whether insurance covers rehab for teenagers depends on the specific insurance plan and its coverage policies, among other factors. Insurance plans often provide coverage for substance abuse and mental health treatment, including rehab for teenagers. But, it's essential to review the terms and conditions of your insurance policy to understand the extent of coverage and any limitations or exclusions that may apply. Call 866-461-3339 to verify your rehab insurance details now.
Virtue Drug and Alcohol Recovery Center are in-network with many insurance companies, including Aetna, Blue Cross Blue Shield, Cigna, and United Healthcare, and we can thoroughly review your policy for you. We can provide detailed information about your coverage, including any preauthorization requirements, co-pays, deductibles, and any limitations on the duration or type of treatment covered. Your health insurance plan may cover outpatient rehab, inpatient rehab, luxury rehab and dual diagnosis treatment for your teen.
Our Helpline Number is 100% Free and Confidential
Things to know about your health insurance coverage
Things to Know About Your Health Insurance Coverage
Here are some points to consider:
Insurance Provider: Different insurance providers have different policies regarding coverage for rehab. Contact your insurance provider directly or Call 866-461-3339 to understand the coverage options available.
Type of Treatment: Insurance coverage for rehab can vary based on the kind of treatment facility and program. Inpatient rehab, outpatient rehab, detoxification, and other specific services may have different coverage levels. It is important to clarify with the insurance provider what types of treatment are covered under the policy.
Medical Necessity: Insurance coverage for rehab is often determined by medical necessity. The insurance provider may require documentation from a healthcare professional stating that rehab is medically necessary for the teenager's treatment. This may involve an assessment or evaluation by a qualified professional to determine the rehab needs.
Preauthorization and Referrals: Some insurance plans may require preauthorization or referrals from a healthcare professional before approving coverage for rehab. Following the insurance provider's procedures and guidelines is essential to ensure coverage is approved.
Out-of-Network Providers: Insurance coverage for rehab may vary depending on whether the treatment facility is in-network or out-of-network. In-network providers typically have pre-negotiated rates and may offer higher coverage levels. In contrast, out-of-network providers may have different reimbursement rates or require additional out-of-pocket expenses.
Deductibles, Copayments, and Coinsurance: Insurance plans often have deductibles, copayments, or coinsurance requirements you must meet before coverage applies. These costs can vary depending on the insurance plan and other factors and may affect the out-of-pocket expenses associated with rehab.
State and Federal Laws: Some state and federal laws require insurance providers to offer coverage for mental health and substance abuse treatment, including rehab. These laws may influence the extent of coverage, so it's important to research and understand the relevant laws in your jurisdiction.
Find out if your health insurance covers rehab
If you have a health insurance plan with one of the providers listed below, you can read our guide to find out if your coverage includes drug and alcohol rehabilitation programs.
Do Rehab Centers for Teenagers Accept Medicaid?
Some teen rehab centers accept Medicaid as payment, but it depends on the facility and the state in which it operates, among other factors. Medicaid is government-funded health insurance for low-income families, but not all centers take it due to reimbursement rates and provider availability.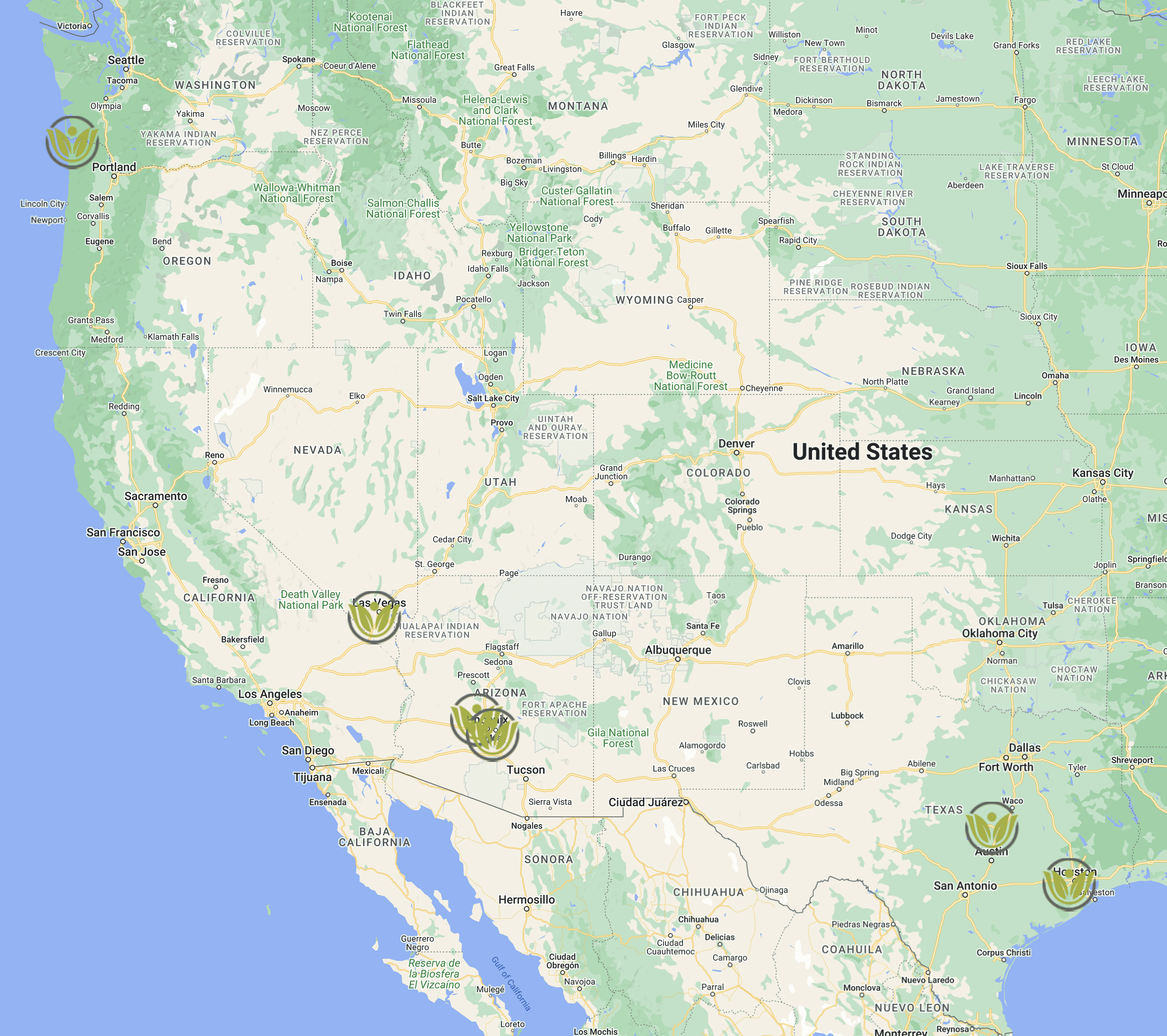 How to Find Rehab for Teens Near Me
We provide customized treatment to ensure healthy teenage development and sustainable sobriety, emphasizing individualized care. Our facilities offer teen drug addiction rehab and teen alcohol addiction rehab, focusing on modern, evidence-based therapies for addiction with an understanding that every client is unique and faces distinct challenges.
At Virtue Recovery Center, we are committed to helping your loved one achieve sobriety and improve their mental well-being. Our accredited treatment facilities can conduct free drug and alcohol assessments remotely by calling 866-611-1628 or visiting one of our conveniently located brick-and-mortars below.
Chandler, Arizona: 111 S Hearthstone Way, Chandler, AZ 85226, United States
Sun City West, Arizona: 13951 W Meeker Blvd, Sun City West, AZ 85375, United States
Houston, Texas: 9714 S Gessner Rd, Houston, TX 77071, United States
Killeen, Texas: 5200 S W S Young Dr, Killeen, TX 76542, United States
Las Vegas, Nevada: 8225 W Robindale Rd, Las Vegas, NV 89113
Astoria, Oregon: 263 W Exchange St, Astoria, OR 97103, United States
Here are a few additional alternatives for nearby aftercare services:
Start your recovery right away.
Start your recovery right away. Contact Virtue Drug and Alcohol Recovery Center at 866-461-3339 to find a treatment program near you.
What are The Advantages of Specialist Rehab Centers for Teens
Specialist rehab centers for teens offer several advantages when addressing adolescents' unique needs and challenges. They provide a targeted and comprehensive approach to addressing adolescent substance abuse or behavioral issues. Their programs and expertise in teenage development contribute to more effective treatment outcomes and better support for teenagers' recovery.
Here are some key advantages of specialist rehab centers for teenagers:
Age-Appropriate Programming: Specialist rehab centers for teens are specifically designed to cater to adolescents' developmental, emotional, and social needs. Treatment programs are designed to be age-appropriate, ensuring that the interventions, therapies, and activities are relevant and engaging for teenagers.
Peer Support: Adolescents can interact and connect with peers facing similar teenage challenges and addiction issues. This peer support can be instrumental during recovery, as it provides a sense of camaraderie, understanding, and solidarity. It helps teens realize they are not alone in their struggles and fosters a supportive environment.
Expertise in Adolescent Development: Specialists working in teen rehab centers deeply understand adolescent development and the unique issues that arise during puberty and beyond. They're experienced in working with teenagers and are knowledgeable about specific challenges and teen stress, such as peer pressure, teenage identity formation, emotional regulation, and academic concerns.
Comprehensive Treatment Approach: Specialist teen rehab centers often offer extensive services that address not only substance abuse or behavioral issues but also the broader needs of teenagers. This includes a comprehensive approach to address all aspects of a teenager's well-being, including a mental health assessment, education support, family involvement, life skills development, and aftercare planning.
Educational Support: These centers may provide academic support to ensure teens can continue their studies while in treatment. This can include on-site educational programs, tutoring, or coordination with their school to ensure a smooth transition back to academics after rehab.
Safe and Supportive Environment: Adolescents can openly discuss their challenges, express their emotions, and work through their issues without judgment. These centers are equipped to handle the unique needs of teenagers, providing a setting where they feel understood, accepted, and supported.
Continuum of Care: Many of these centers offer a continuum of care that extends beyond the initial treatment period. This can include aftercare planning, outpatient services, support groups, and access to community resources. The focus on ongoing support helps ensure a smoother transition back into daily life and enhances the chances of sustained recovery.
How To Tell If My Son or Daughter Has a Substance Addiction Problem?
Recognizing the signs of a substance addiction problem in your son or daughter can be challenging, as some symptoms may overlap with typical teen behavior or other issues. However, several indicators can help you identify if your child has a substance addiction problem.
These signs do not necessarily confirm a substance addiction problem, as some may indicate other issues with adolescence or temporary teenage rebellion. However, if you observe multiple signs and patterns of concerning behavior that persists over time, seeking professional help is advised. Consult with a healthcare professional, counselor, or addiction specialist who can provide an accurate assessment and guide you on the appropriate steps to take for your child's well-being.
Below are some signs to look out for:
Changes in Behavior and Personality:

Sudden and noticeable changes in mood, attitude, or behavior
Increased secrecy, lying, or avoiding eye contact
Unexplained irritability, aggression, or hostility
Loss of interest in activities or hobbies they once enjoyed
Withdrawal from family and friends
Drastic changes in sleep patterns or appetite
Physical and Health Changes:

Bloodshot or glazed eyes
Frequent nosebleeds or runny nose
Unexplained weight loss or gain
Poor personal hygiene and appearance
Frequent illness or deterioration in overall health
Slurred speech or impaired coordination
Academic and Behavioral Problems:

Decline in school performance, including poor grades, skipping classes, or disciplinary issues
Lack of motivation and decreased interest in school-related activities
Difficulty concentrating or paying attention
Increased absenteeism or tardiness
Loss of interest in extracurricular activities or hobbies
Social and Relationship Issues:

Significant changes in friendships and social circles
Hanging out with a new group of friends who exhibit risky behaviors
Increased conflicts or tension within the family
Loss of interest in spending time with family members
Legal issues or involvement in delinquent activities
Drug-Related Paraphernalia and Evidence:

Discovering drug-related paraphernalia such as pipes, syringes, or drug packaging
Finding hidden stashes of drugs, alcohol, or prescription medications
Unexplained disappearance of money or valuable items
Can I Force My Teen Son or Daughter into Rehab?
The short answer is no. Sending a child to drug addiction rehabilitation is one of the most challenging decisions a parent may ever face. The youth are often resistant to treatment because they lack experience and understanding of the long-term effects of addiction, which can make transitioning into adulthood difficult and adversely impact their health.
Additionally, teens have less impulse control due to their still-developing brains. Ultimately, it falls on parents to make the best decision for their child. When it comes to helping someone recover, it's important to understand the difference between forcing them into treatment and providing the right kind of encouragement to find their own motivation.
By approaching the situation with compassion and seeking professional support, you can empower your son or daughter to take control of their recovery and increase their chances of success. Call 866-611-1628. We can help.
How to Get a Teen into Addiction Rehab
Getting a teen into addiction rehab requires careful planning and consideration of their unique needs. Approach the situation with empathy, support, and understanding. Encourage your teen's active participation in their recovery and support them throughout the treatment process and beyond.
Here are some steps to help facilitate the process:
Educate Yourself: Learn about addiction, how it affects teenagers, and the various treatment choices. Gaining insight into addiction can enable you to handle the situation with empathy and understanding.
Seek Professional Guidance: Speak with a healthcare professional, counselor, or addiction specialist specializing in adolescent addiction to evaluate your teen's needs and receive guidance on the best treatment options available.
Have Open and Honest Communication: Approach your teen with empathy, love, and understanding when discussing their addiction. Have open conversations and express your willingness to help. Encourage them to share without fear of judgment.
Research Treatment Centers: Research rehab centers that specialize in teen addiction treatment. Look for facilities with extensive experience working with teens, offer evidence-based treatments, and provide a supportive and structured environment.
Involve Professionals: If you need help, consider consulting with an addiction specialist or interventionist. They can help you plan an intervention and communicate between you, your teenager, and the treatment facility.
Verify Insurance Coverage: To learn about addiction treatment coverage options, contact your insurance provider or call us at 866-611-1628. We can take care of this for you. Ensure the rehab facilities you're interested in are in-network with your insurance for maximum coverage.
Plan the Logistics: Work with the facility to determine the admission process. This includes completing any required paperwork and making financial arrangements. Also, make transportation arrangements to the treatment facility and notify your teen's school of their absence.
Maintain Support and Involvement: Stay involved in your teen's treatment by attending family therapy, joining support groups, and communicating openly with the treatment center staff.
Aftercare Planning: Work with the treatment center to ensure your teenager gets continued care, like outpatient therapy and support groups, after finishing the primary program.
Rehab Treatment Process and Schedule for Teens and Adolescents
The rehab treatment process and schedule for teens and adolescents can vary depending on the specific rehab center and program, among other factors. Each rehab center may have its own particular treatment model, so it's best to consult with the chosen facility to obtain detailed information about its process.
Below is a general overview of what you can expect:
Assessment and Intake: Upon admission to the rehab center, a comprehensive assessment will be conducted to evaluate your teen's physical and mental health, substance use history, and treatment needs. This assessment helps create an individualized treatment plan.
Detoxification (if needed): If your teenager is physically dependent on drugs or alcohol, they may require a detoxification process to manage withdrawal symptoms safely. Medical professionals usually supervise detoxification to ensure the teenager's safety and comfort.
Individual and Group Therapy: The heart of rehab treatment is therapy. Teenagers take part in one-on-one and group therapy sessions with a licensed therapist to tackle underlying issues, acquire coping mechanisms, and establish objectives for recovery
Examples of therapy methods include the following:
Cognitive-Behavioral Therapy (CBT): CBT is a common therapy that helps teens with substance use issues by changing negative thoughts and behaviors, improving coping strategies and problem-solving skills, and addressing underlying issues causing addiction.
Dialectical Behavior Therapy (DBT): DBT combines CBT and mindfulness to help teens with emotional regulation and coping skills. It's helpful for those with intense emotional ups and downs.
Motivational Interviewing (MI): MI helps teens overcome addiction by strengthening their intrinsic motivations for recovery.
Group Therapy: Group therapy involves participating in sessions with peers who are also recovering from addiction. It provides a supportive and non-judgmental environment for sharing experiences, gaining insights, and building a sense of community.
Family Therapy: Family involvement is crucial in the recovery process. Family therapy sessions help improve communication, rebuild trust, and address any family dynamics contributing to the teen's substance use. Family members are educated about addiction and provided with tools to support their loved one's recovery.
Educational and Skill-Building Activities: Rehab centers for teens often provide educational sessions to help them understand the effects of substance use, develop life skills, and make healthier choices. These activities may include communication, stress management, relapse prevention, and decision-making workshops.
Recreational Therapy: Teens engage in recreational activities that promote physical fitness, teamwork, and positive leisure pursuits. These activities can include sports, outdoor adventures, art therapy, music therapy, and other creative outlets promoting self-expression and emotional well-being.
Academic Support: If the teen is of school age, some rehab centers offer educational support to ensure the continuity of their education during treatment. This may include tutoring, educational assessments, and coordination with the teen's home school.
Relapse Prevention: Teenagers are taught various techniques to avoid relapse and sustain sobriety after completing the program. They acquire the necessary coping mechanisms, pinpoint the factors that may trigger their relapse, and create a plan to handle any potential obstacles.
Aftercare Planning: Before completing the rehab program, an aftercare plan is developed to support your teen's transition back to their home environment. This may include referrals to outpatient therapy, support groups, sober living arrangements, or continued monitoring.
Some Statistics and Information About Teens and Adolescents
Some Statistics and Information About Teens and Adolescents
Teenagers and young adults tend to abuse alcohol more than any other substance.1
Since 1999, the number of overdose deaths related to opioids among 15- to 24-year-olds has risen by 500%.
From 2016 to 2020, the rate of drug use among 8th graders rose by 61%.
When students reach 12th grade, almost half of them (46.6%) have experimented with illegal drugs.
A survey was conducted to determine the perceived harm associated with taking certain prescription medications like OxyContin and Vicodin and the overall risk of using "narcotics other than heroin." Results show that the percentage of students who viewed these substances as posing a "great risk" varied from 22.9% for eighth graders to 52.9% for 12th graders.2
According to certain studies, behaviors once considered beneficial for survival, may now put individuals at risk for harmful situations, such as drug use and related substance issues.3
Using drugs at a young age can affect brain development, leading to long-lasting cognitive impairments and a higher risk of developing a substance use disorder (SUD) in the short and long term.4
Drinking alcohol before the legal age of 21 is linked to the top three causes of death (unintentional injury, homicide, and suicide) in people between the ages of 12 and 20.5
Research shows that teenagers who receive regular education from their parents about the dangers of drug use are up to 50% less likely to engage in drug use than those who do not.6
It is reported that 9 out of 10 individuals who struggle with addiction began using in their teenage years.
More Guides on Specialized Treatment
Guides on Specialized Recovery Treatment Near You