Inpatient Rehab Centers Near Me That Allow WiFi & Internet Usage
Before entering rehab, many people wonder if they may bring their phone, computer, laptop, or other related device. Personal electronics can provide a sense of comfort by keeping connected to the outside world, but they can also be a source of temptation and distraction. Keep reading for more information on inpatient rehab centers that have WiFi and the applicable details.
What Are Inpatient Rehab Centers?
Inpatient rehab centers offer structured treatment programs for substance abuse, addiction, and mental health disorders. They provide 24-hour supervision and support, tailored treatment plans, and various resources to promote recovery. They aim to facilitate healing, encourage personal growth, and equip patients with coping strategies for long-term sobriety and mental wellness.
Do Inpatient Rehab Centers Have WiFi Internet?
Do Inpatient Rehab Centers Have WiFi Internet?
The availability of WiFi-enabled treatment centers can vary from facility to facility. While some rehabs with WiFi Internet may provide limited or controlled access for essential purposes, others may have stricter policies restricting or prohibiting Internet usage during addiction treatment.
The reason behind these restrictions is to ensure a focused and therapeutic environment that minimizes distractions and promotes recovery. Inpatient rehab centers aim to create a safe space where you or your loved one can concentrate on treatment and avoid triggers or temptations that can hinder progress.
Do Rehab Centers Allow WiFi Access?
Do Rehab Centers Allow WiFi Access?
WiFi availability in rehab facilities can differ from center to center. Some inpatient rehab centers that have Internet may provide limited WiFi access for essential purposes like contacting family. In contrast, others restrict it altogether since rehabilitation aims to foster recovery while minimizing distractions.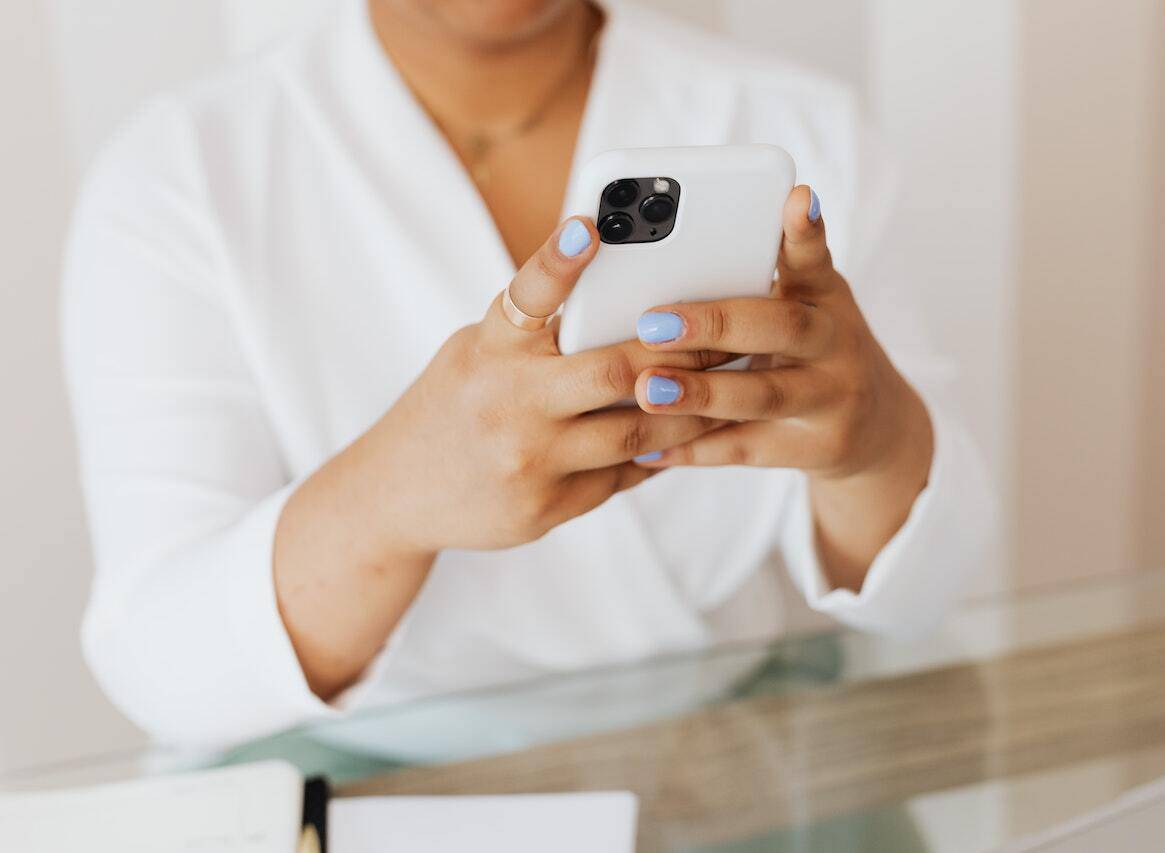 Advantages of Internet Access During Rehab Treatment
Advantages of Internet Access During Rehab Treatment
Rehabilitation centers balance Internet access with therapeutic needs through tailored patient guidelines. Internet access for residential rehab patients is usually carefully monitored and controlled to prevent potential triggers, excessive screen time, or misuse. While rehab centers may restrict or limit Internet access for valid reasons, there are also potential advantages to Internet usage in inpatient recovery, including the following:
Communication and Support: Access to the Internet can allow you to connect with your loved ones and build a supportive network, which is essential for recovery. You can maintain relationships, receive encouragement, and get emotional support from family and friends.
Educational Resources: The Internet is a vast source of educational material and resources that can provide access to information about addiction, mental health, coping strategies, relapse prevention techniques, and other valuable resources that can enhance your understanding and recovery journey.
Online Support Communities: There are numerous online support groups, forums, and communities dedicated to recovery from addiction and mental health issues. These platforms can offer a sense of belonging, encouragement, and shared experiences, especially for those who may not have access to in-person support groups.
Therapeutic Tools and Apps: Numerous therapeutic tools, mobile apps, and online platforms are available to aid addiction recovery and mental well-being. These resources offer coping mechanisms, mindfulness exercises, and personalized support outside formal treatment sessions, providing individuals with additional support as they navigate their recovery journey.
Continued Education and Career Development: In some cases, you may benefit from Internet access in residential rehab to engage in educational or vocational activities. It can provide continuing education, job training, or even remote work opportunities, contributing to personal growth, future employment prospects, and overall stability after rehab.
Disadvantages of Internet Access During Rehab Treatment
Disadvantages of Internet Access During Rehab Treatment
Rehabilitation centers usually implement policies to lower the risks and promote a healing environment. Controlled and supervised Internet access, with proper content filtering and time limits, can help lessen the drawbacks while providing some benefits of Internet usage. However, there are also disadvantages and risks involved with Internet access during rehab treatment.
Some of these include:
Triggers and Temptations: The Internet can expose you to triggers and temptations related to your addiction or mental health issues. Access to social media, online forums, or websites promoting substance use or unhealthy behaviors can be detrimental to recovery.
Distraction and Lack of Focus: Unrestricted Internet access can lead to distractions and a lack of focus. Excessive time spent online, engaging in non-therapeutic activities, or neglecting treatment responsibilities can hinder progress and compromise a program's effectiveness.
Inaccurate or Misleading Information: The Internet is a wealth of information, but not all is accurate or reliable. You may come across misleading or harmful information about your condition, treatment methods, or recovery strategies, which can negatively impact progress.
Isolation and Disengagement: Excessive Internet use can contribute to isolation and disengagement from the rehab center's therapeutic community and support network. Instead of participating in group activities, therapy sessions, or connecting with peers, you may retreat into the online world, hindering social and emotional growth.
Privacy and Confidentiality Concerns: Unrestricted Internet connectivity for rehab residents may raise privacy and confidentiality concerns. Rehab centers prioritize creating a safe and confidential environment to discuss personal issues openly. Uncontrolled Internet access can compromise the privacy of personal information or expose it, resulting in breaches of confidentiality.
Why Someone Might Want to Take Their Laptop or Cell Phone to Rehab
While rehab centers often restrict or limit the use of personal laptops or cell phones, there can be situations where you or a loved one may have legitimate reasons for wanting to have these devices during rehab treatment.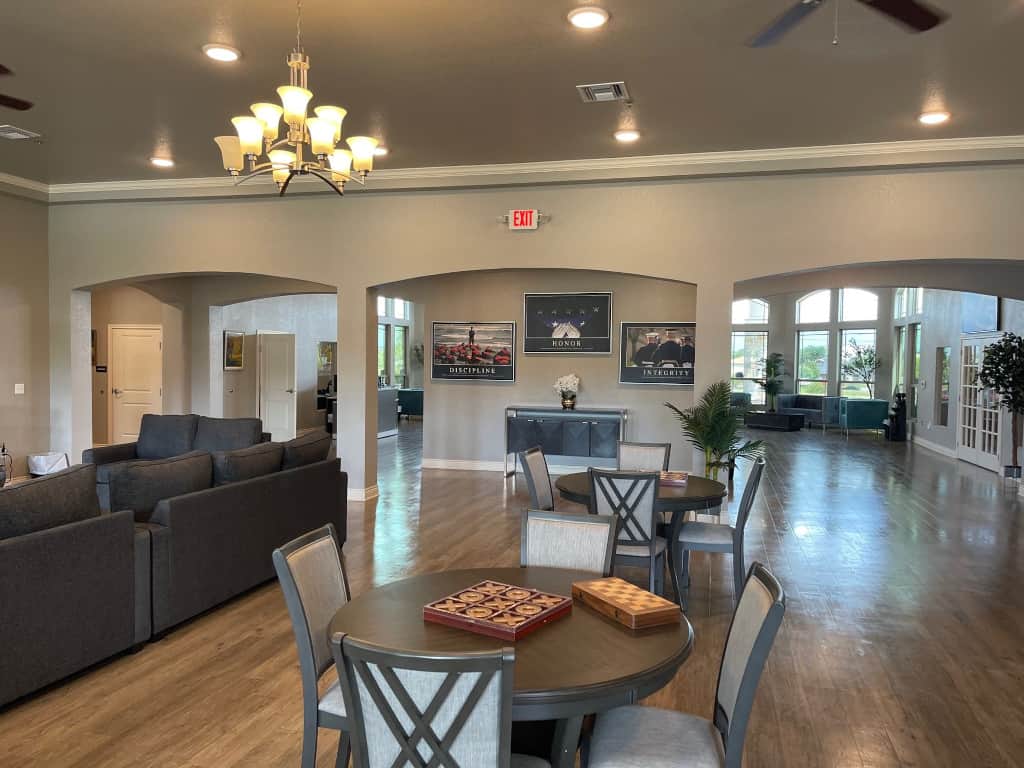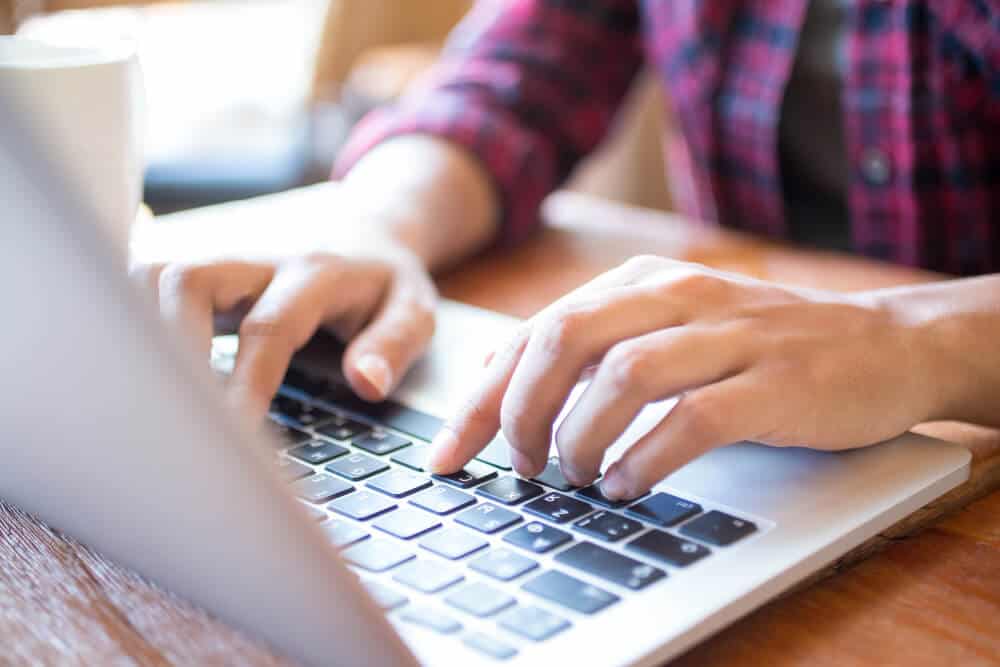 How Fast is the WiFi Internet Connection at Rehab Centers?
You'll find that many rehab centers provide Wi-Fi access. However, this might be restricted to certain hours depending on the treatment program in place. The speed of the Wi-Fi connection can differ from one facility to another, but it's crucial to have a connection that's strong enough for telehealth services. According to the Federal Communications Commission (FCC), this requires a minimum download speed of 25 MB/s and a specific minimum upload speed.
Some rehab centers are known to offer high-speed Wi-Fi internet access, showing their commitment to ensuring robust internet connectivity for their patients. But keep in mind, the quality of internet service can be influenced by many factors, such as the location of the center and the number of users at any given time.
If having internet access is a significant factor for you or your loved one when choosing a rehab center, we recommend asking about the facility's internet speed and policies directly.
Does Insurance Cover Rehab Centers That Provide Access to Wi-Fi?
Insurance coverage for WiFi-enabled recovery programs varies according to the specific insurance provider, policy, and other factors. For example, some insurance plans may cover some or a portion of the costs associated with rehab, including rehab centers with WiFi and Internet access.
Call 866-461-3339 or complete our no-obligation online form to verify your rehab insurance details today.
Our Helpline Number is 100% Free and Confidential
Find out if your health insurance covers rehab treatment
If you have a health insurance plan with one of the providers listed below, you can read our guide to find out if your coverage includes drug and alcohol rehabilitation programs.
Rehab Program Treatment Process and Schedule
The treatment process, therapy methods, and schedule are designed to provide a comprehensive and tailored approach to address addiction and promote long-term recovery. They can vary based on the rehab program and your particular needs. However, below is a general overview of a typical treatment process and schedule, along with therapy methods commonly used in rehab: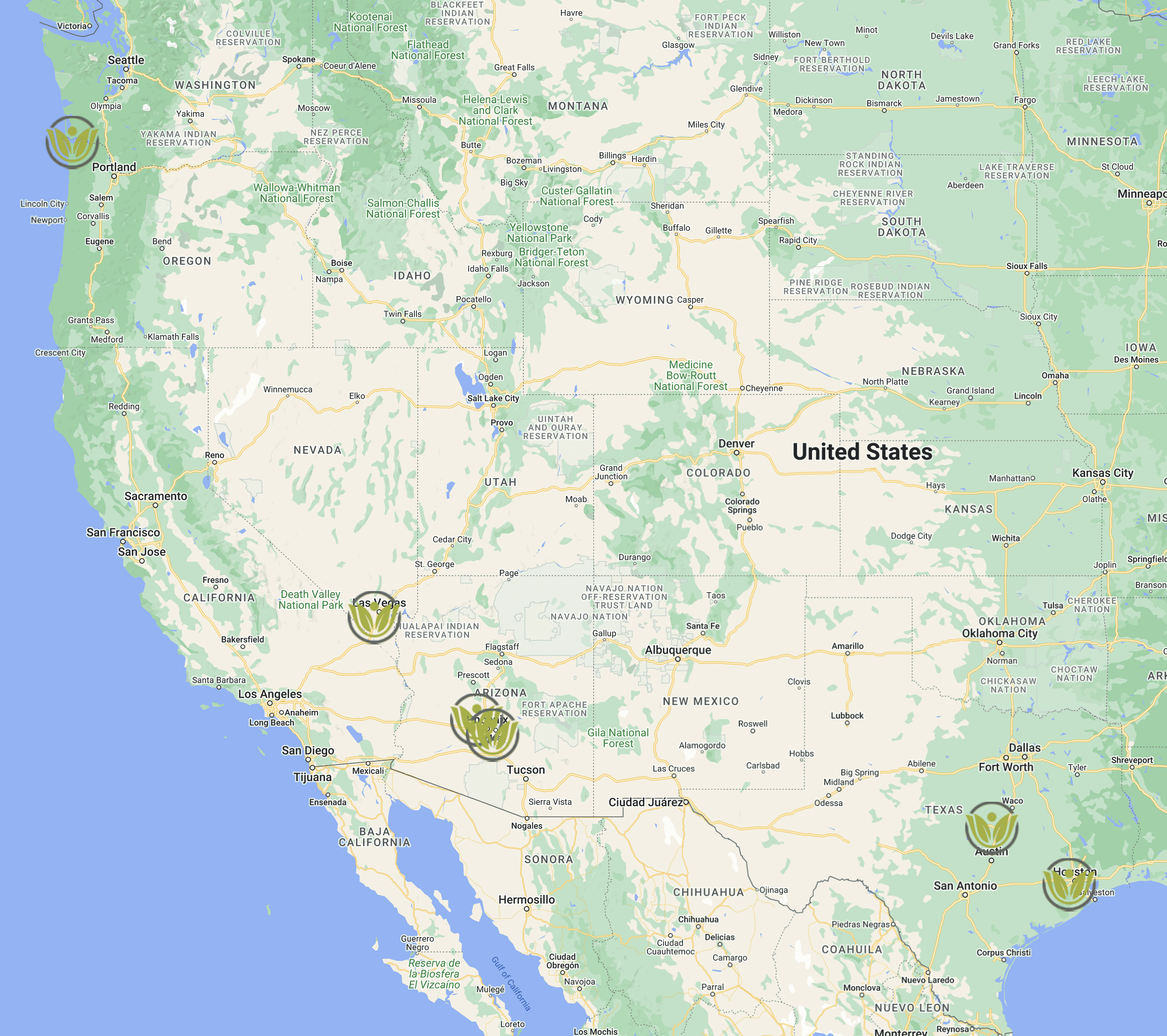 Local Inpatient Rehab Centers that Have WiFi Near Me
We provide individualized substance abuse treatment to help you achieve long-term sobriety through customized care. Our accredited rehab centers with WiFi connectivity use up-to-date, evidence-based therapies for drug and alcohol addiction, considering each client's unique needs and challenges.
Chandler, Arizona: 111 S Hearthstone Way, Chandler, AZ 85226, United States
Sun City West, Arizona: 13951 W Meeker Blvd, Sun City West, AZ 85375, United States
Houston, Texas: 9714 S Gessner Rd, Houston, TX 77071, United States
Killeen, Texas: 5200 S W S Young Dr, Killeen, TX 76542, United States
Las Vegas, Nevada: 8225 W Robindale Rd, Las Vegas, NV 89113
Astoria, Oregon: 263 W Exchange St, Astoria, OR 97103, United States
Here are a few additional alternatives for nearby aftercare services:
Frequently Asked Questions About Inpatient Rehab
Can Couples Go to Residential Rehab Together?
Yes, couples can attend residential rehab together under certain circumstances. These programs provide therapy and support for both individuals, addressing their substance abuse while working on relationship dynamics and co-dependency issues. Not all rehab centers offer couple-focused programs, so couples should research and find a program that suits their needs.
Can You Get Fired for Going to Inpatient Rehab?
The possibility of getting fired for going to inpatient rehab depends on various factors, including local laws and employer policies. Legal protections may exist in some jurisdictions, such as the Americans with Disabilities Act (ADA) and the Family and Medical Leave Act (FMLA) in the United States, to prevent discrimination against individuals seeking treatment.
However, specific circumstances and job performance can still impact job security. Consulting an employment attorney and reviewing local labor laws can provide a better understanding. Keep in mind that employers may have their own policies to support employees seeking treatment.
Learn more: How To Go To Rehab Without Losing Your Job
Do Inpatient Rehab Centers Allow Visitors?
Whether visitors are allowed at inpatient rehab centers depends on the policies and regulations of each facility. In general, many rehab centers have guidelines restricting or regulating visitation to ensure a therapeutic and focused environment for those in treatment. These policies are designed to minimize potential distractions, maintain privacy, and promote the recovery process.
Visitors may be subject to certain restrictions, such as designated visiting hours, limited visitation duration, and adherence to specific rules or guidelines set by the rehab center. Contact the rehab center(s) directly to inquire about their particular visitation policies and any applicable requirements or restrictions.
Learn more: Drug and Alcohol Rehab Centers Near Me That Allow Family & Visitors
Do Inpatient Rehab Centers Allow Pets?
Inpatient rehab centers typically have policies regarding pets, and these policies can vary between facilities. Some rehab centers may accommodate therapy animals or allow visitation with pets under specific circumstances. However, most programs don't permit patients to bring their pets for their stay. This is primarily due to concerns regarding hygiene, allergies, safety, and disruptions to the therapeutic environment.
Rehab centers prioritize creating a controlled and focused atmosphere that promotes recovery, and allowing personal pets may not align with these objectives. It's recommended to check with the specific rehab center you are considering to ask about their pet policies and any potential exceptions or alternatives that may be available.
Learn more: Addiction Rehab Centers Near Me That Allow Pets, Cats, and Dogs
Do Inpatient Rehab Centers Allow Cell Phones?
Cell phone policies in inpatient rehab centers can differ. Some centers may limit or prohibit cell phone use to promote a focused and therapeutic environment, while others may allow supervised or controlled use during designated times or for specific purposes, like contacting family or participating in treatment-related activities.
These restrictions are in place to reduce distractions, protect privacy, and prevent access to triggers or negative influences that may impede recovery.
Learn more: Drug and Alcohol Rehab Centers Near Me That Allow Cell Phones
Can a Pregnant Woman Go to Residential Rehab?
Pregnant women can attend residential rehab specializing in addressing their unique needs. These programs provide comprehensive care and support, including medical care, addiction treatment, and therapy, to ensure the mother's and unborn child's health. Finding a program that offers appropriate prenatal support and addiction treatment tailored to the specific circumstances of pregnant women is essential.
Learn more: Rehab Centers For Pregnant Women and Mothers Near Me
What Are the Criteria for Inpatient Rehab?
The requirements for inpatient rehab may differ but typically involve a substance abuse or addiction issue that needs intensive care, a past unsuccessful outpatient treatment, and a need for a structured and supportive atmosphere. Other factors, such as co-occurring mental health conditions, a high risk of relapse, and an unsupportive home environment, can also impact the decision.
Each rehab center has its own specific criteria, so it's best to contact them directly or consult a healthcare professional for an accurate assessment. Call 866-461-3339 for details about our criteria for inpatient rehab.
Learn more: Rehab Admissions and Intake Process Near Me
More Guides on Specialized Treatment
Guides on Specialized Recovery Treatment Near You
Bustamante, Jaleesa. "NCDAS: Substance Abuse and Addiction Statistics [2023]." NCDAS, 1 Jan. 2023, drugabusestatistics.org.
Frequently Asked Questions About Rehab & Addiction
Can Couples Go To Rehab Together?
Yes, couples can go to rehab together if they find a facility that offers specialized programs for couples. These programs focus on treating addiction for both partners while addressing relationship dynamics and fostering healthy communication and mutual support.
Learn more: Drug and Alcohol Addiction Rehab for Couples Near Me
Can You Get Fired For Going To Rehab?
In most cases, you cannot get fired for going to rehab, as laws such as the Americans with Disabilities Act (ADA) and the Family and Medical Leave Act (FMLA) protect employees seeking treatment for addiction. However, it's essential to follow your employer's specific policies and communicate openly about your need for treatment.
Learn more: How To Go To Rehab Without Losing Your Job
Do Rehab Centers Allow Visitors?
Rehab centers typically have visitation policies that allow visitors, often during designated visiting hours or days. However, policies may vary between facilities, and some rehab centers may have stricter restrictions, especially during the initial phase of treatment. It's important to check with the specific center for their visitation rules.
Learn more: Drug and Alcohol Rehab Centers Near Me That Allow Family & Visitors
Do Rehab Centers Allow Pets?
Some rehab centers do allow pets, particularly those that offer pet-friendly programs or have a pet therapy component in their treatment plans. However, policies vary between facilities, so it's important to inquire with the specific center about their pet accommodations and requirements before admission.
Learn more: Addiction Rehab Centers Near Me That Allow Pets, Cats, and Dogs
Do Rehab Centers Allow Cell Phones?
Policies regarding cell phones vary among rehab centers. Some facilities may allow limited use of cell phones, while others may have stricter rules and require patients to surrender their devices upon admission. It's important to check with the specific center about their cell phone policy before entering treatment.
Learn more: Drug and Alcohol Rehab Centers Near Me That Allow Cell Phones
Can a Pregnant Woman Go to Rehab?
Yes, a pregnant woman can go to rehab. It is crucial to choose a facility that offers specialized programs and services tailored to the unique needs of pregnant women, focusing on both addiction recovery and prenatal care to ensure the well-being of the mother and her unborn child.
Learn more: Rehab Centers For Pregnant Women and Mothers Near Me