Drug & Alcohol Addiction Treatment For Veterans Near Me
Veterans have had unique experiences that may increase the risk of drug or alcohol addiction. Virtue Recovery Centers offer veterans inpatient and outpatient programs to help you or a loved one overcome a substance use disorder. Start with a free and confidential addiction assessment at the nearest Recovery Center or over the phone by calling 866-461-3339.
Drug and Alcohol Rehab for Veterans With Virtue Recovery Center
Virtue Recovery Center is committed to providing specialized rehab treatment for veterans in Texas, Arizona, Nevada, and Oregon, focusing on addressing substance abuse and mental health disorders. Our programs are uniquely tailored to support veterans as they navigate the challenges of transitioning back to civilian life while grappling with these specific issues.
Our substance abuse recovery program is a core component of our offerings. We understand that veterans may turn to substances as a way to cope with the complexities of their experiences. Through evidence-based therapies, counseling, and a supportive peer network, we empower veterans to break free from addiction and regain control over their lives. Additionally, our trauma-focused therapy acknowledges the profound impact of military experiences on mental health. By utilizing proven techniques such as cognitive-behavioral therapy and eye movement desensitization and reprocessing (EMDR), we facilitate emotional healing and equip veterans with the tools to manage conditions like post-traumatic stress disorder (PTSD) and related mental health challenges.
What is a Veteran?
A veteran is a person who served in active military duty and was discharged under other than dishonorable conditions. These conditions can increase the risk of experiencing a substance use disorder. The branches of the military include the Army, Navy, Air Force, Marine Corps, Coast Guard, National Guard, and Space Force.
What is VA?
The Department of Veterans Affairs is typically abbreviated as VA. This department administers veteran benefit programs for veterans and their families. These programs include rehabilitation, education, and compensation for disability or death. Reimbursement for veterans' drug treatment centers is part of those benefits. At Virtue Recovery Centers, the substance use treatment programs for veterans are tailored to meet your specific needs.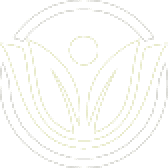 Veteran Drug and Alcohol Addiction Hotline
Our helpline number is confidential, toll-free, and open 24/7.
CALL (866)-461-3339
Contact us to schedule a free confidential assessment with a licensed clinician.
FREE DRUG & ALCOHOL ASSESSMENT
Veterans and the Need for Rehabilitation Treatment
Veterans often seek rehab treatment for various reasons stemming from their military experiences and the challenges of returning to civilian life. These reasons include coping with substance abuse, managing trauma-related issues like PTSD, addressing physical injuries sustained during service, and managing mental health disorders such as depression and anxiety. The transition to civilian life can bring about struggles with isolation, family dynamics, and employment, prompting veterans to seek rehab for support and guidance. Through these programs, veterans can find tools to rebuild relationships, manage emotions, and reintegrate into society successfully.
What are Veterans Alcohol Treatment Centers?
What are Veterans Alcohol Treatment Centers?
Veterans' alcohol treatment centers provide individuals with a structured environment and the veteran support and tools needed to achieve sustainable sobriety. The programs at Virtue Recovery Centers are designed to address the psychological, emotional, and medical aspects of addiction. This empowers military veterans to build a solid foundation through a combination of individualized, group, and holistic treatments.
What are Veterans Drug Treatment Centers?
What are Veterans Drug Treatment Centers?
Military veteran drug addiction treatment centers and substance use treatment programs for veterans are specifically designed to meet the unique needs of those who have served in the military. The programs at Virtue Recovery Centers use evidence-based practices to help veterans achieve sustainable recovery. Through a customized treatment plan, therapists address a person's medical and mental health needs.
Service-related stress is not uncommon in men and women in the military who have just returned from active duty or whose last tour ended years ago. The unique experiences of military personnel increase the risk of alcohol addiction or illicit drug use.
While it is legal to drink alcoholic beverages in all states and use marijuana in some states, excessive use can trigger serious problems, including mental illness and legal consequences. If you are unsure if you or a loved one is experiencing a challenge with addiction, you can receive a free assessment through Virtue Recovery Center by calling 866-461-339.
What are VA Inpatient Substance Abuse Programs?
What are VA Inpatient Substance Abuse Programs?
Inpatient substance use treatment programs for veterans come in several forms. Long-term rehabilitation has demonstrated greater success than shorter programs, and intensive inpatient programs offer even more help for addiction and co-occurring veteran mental health conditions. Each program at Virtue Recovery Center focuses on sobriety and on helping to equip individuals with the skills needed for long-term success.
The inpatient admission process begins with a confidential assessment that contributes to a customized treatment plan. People receive 24-hour medical and emotional support in a highly structured environment. As full-time residents, people benefit from inpatient treatment modalities and holistic approaches to detoxification, therapy, and treatment.
What are VA Outpatient Substance Abuse Programs?
What are VA Outpatient Substance Abuse Programs?
VA outpatient substance abuse programs at Virtue Recovery Centers offer a structured therapeutic environment while people live at home. An intensive outpatient program works for those who need treatment but do not require 24-hour care. Typically after graduating from an intensive program, an outpatient aftercare program offers a supportive staff while helping individuals transition to a daily schedule.
Do Veterans Rehab Centers Provide Mental Health Treatment?
Do Veterans Rehab Centers Provide Mental Health Treatment?
Mental health treatment is a vital component of VA inpatient and outpatient substance abuse programs. The prevalence of mental health illness in those who retired from active military duty is significant. Co-occurring mental health conditions that are commonly treated at Virtue Recovery Centers with substance use disorders include post-traumatic stress disorder (PTSD), anxiety, and major depressive disorder.
Virtue Recovery Centers close to me offer residential and outpatient treatment for veterans with mental health conditions or substance use disorders. The facilities are nationally accredited, state-licensed, certified, and staffed with professionals who have extensive experience. Virtue Recovery Centers make it as easy as possible to get the help you need.
Do Veterans Rehab Centers Provide Dual Diagnosis Treatment?
Do Veterans Rehab Centers Provide Dual Diagnosis Treatment?
Veterans who are diagnosed with a substance use disorder may also have co-occurring mental health challenges. This is called a dual diagnosis and requires a customized treatment program to address both conditions. The experienced professional staff at Virtue Recovery Center understand that although they are two separate diagnoses, treating them separately often reduces the rate of success.
A strong dual diagnosis rehabilitation program uses evidence-based, integrated treatment to provide veterans with the tools they need for sustainable recovery. It is common for veterans with mental health conditions to self-medicate, or use substances to combat the symptoms of their mental illness.
Detoxifying from any form of drug or alcohol addiction can be challenging. Fortunately, with the help of experienced practitioners at a close by Virtue Recovery Centers, veterans benefit from a safe detoxification period. Once detoxification is complete, the next step in recovery is to start active participation in therapy.
Does Health Insurance Cover Veterans Rehab?
All health insurance policies offer some form of coverage; this also includes third-party administrators that manage self-funded employers and insurance carriers. VA healthcare benefits also pay for substance use treatment programs for veterans. Men and women who are 25 and younger may be covered under their parent's insurance policy. Confidentially check your coverage by calling Virtue Recovery Center at 866-461-3339.
Call 866-461-3339. We are in-network with many insurance companies, including Aetna, Cigna, and United Healthcare, and we can thoroughly review your policy for you. We can explain the details, limitations, requirements, and more.
Type of Veterans Rehab Programs Covered by Insurance
Insurance coverage for veterans often encompasses a range of crucial rehab programs tailored to the individual's needs, including:
Substance Abuse Rehabilitation: Coverage typically includes detoxification, counseling, therapy, and support groups to address addiction challenges.
Mental Health Treatment: Insurance often covers therapy, psychiatric evaluations, and medication management for conditions like PTSD and depression.
Trauma-Informed Care: Veterans can access trauma-focused therapies such as Cognitive-Behavioral Therapy (CBT) and Eye Movement Desensitization and Reprocessing (EMDR).
Dual Diagnosis Programs: Coverage extends to integrated treatment plans for veterans dealing with both substance abuse and mental health disorders.
Outpatient Services: Insurance plans frequently include outpatient therapy, counseling, and support groups for flexible care.
Residential Treatment: Some plans cover immersive inpatient rehab programs providing structured recovery environments.
Medication-Assisted Treatment (MAT): Insurance may support MAT programs combining medication with counseling for opioid or alcohol addiction.
Our Helpline Number is 100% Free and Confidential
How Much Does Veterans Drug and Alcohol Rehabilitation Cost?
The cost of VA inpatient rehab or substance use treatment programs for veterans depends on several factors. While costs can vary widely, the Affordable Care Act (ACA) requires addiction treatment, which means all insurance plans must provide coverage. How much coverage is provided varies between policies. The easiest way to determine your insurance coverage is to call us at 866-461-339.
VA drug treatment centers can offer a variety of veteran services and levels of care. The program's duration, the facility's location, and whether inpatient or outpatient treatment is necessary are just three factors that influence cost. Depending on the facility, 30 days of inpatient treatment can average between $5,000 and $30,000, while outpatient programs can cost from $1,400 to $10,000 for a 30-day program.
How To Pay For Veterans Substance Abuse Rehab Treatment
How To Pay For Veterans Substance Abuse Rehab Treatment
You have options to pay for substance use treatment programs for veterans. Most insurance companies offer some form of coverage. You can easily check your coverage by calling Virtue Recovery Center at 866-461-339. There are several more options for veterans who are not covered by VA healthcare, Medicaid, or private insurance.
It is crucial to remember that it is worth paying for rehab when you don't have insurance. It can be difficult and often is a significant financial commitment. However, in the short term, it can reduce your medical and legal costs and in the long term, it eliminates the cost of substance abuse, increases your potential income, and eliminates the strain of substance use on your personal relationships.
Options include financing treatment with a personal loan from the bank. You can negotiate fees with the veterans' drug treatment center. Many offer sliding scale fees to make treatment more accessible, which are based on the veterans' income and ability to pay.
Veterans who are employed may have Employee Assistance Programs (EAPs) through their employer that help to pay for inpatient and outpatient substance use programs. Community-based groups and faith-based programs may offer their own clinics or have grants and scholarships available to pay for rehabilitation treatment.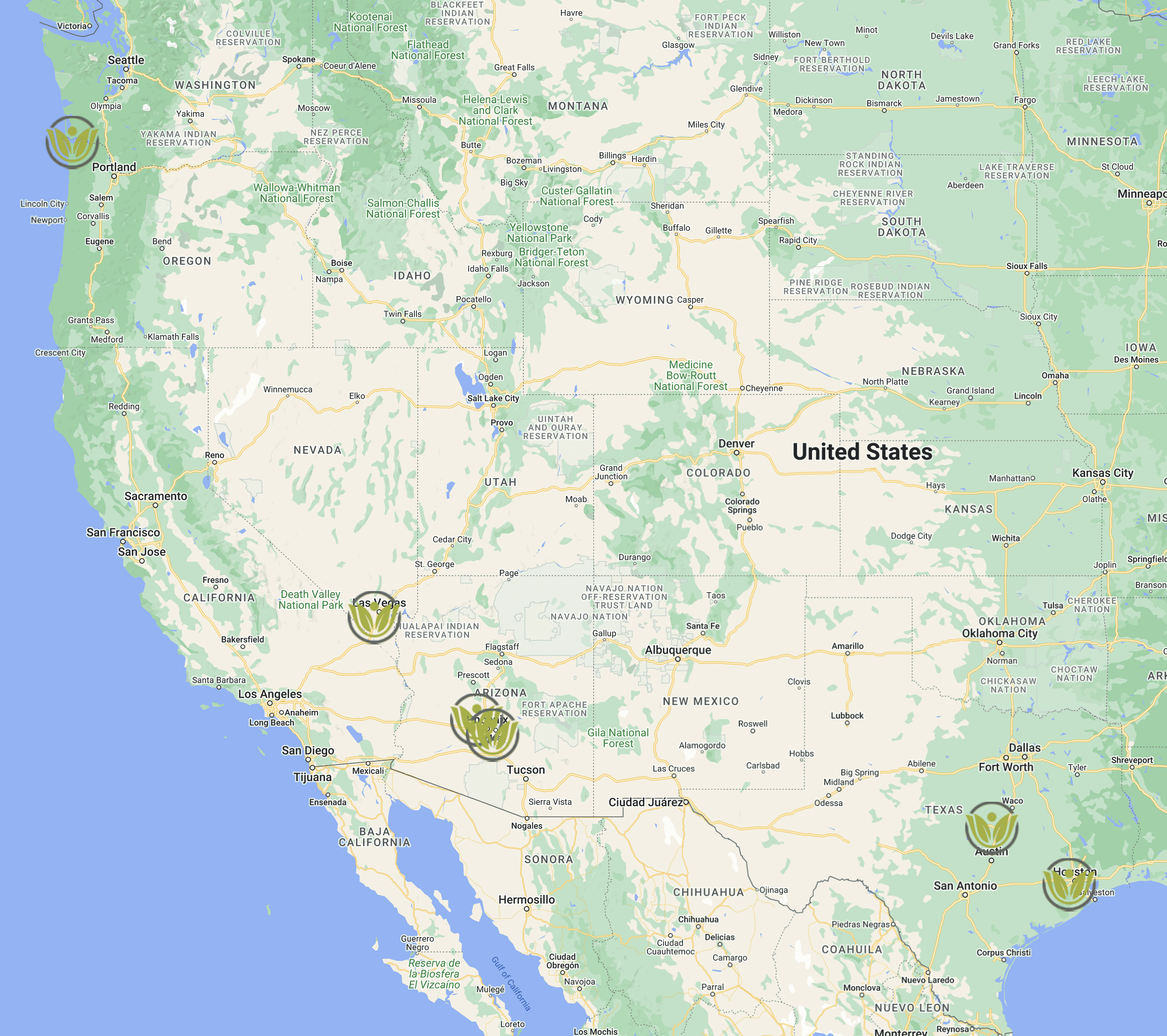 How to find Veterans Rehab Centers Near Me
To find a rehab center for veterans near me, consider conveniently located Virtue Recovery Centers accredited treatment facilities. You can receive a free assessment for drug and alcohol addiction remotely by calling 866-611-1628 or by visiting one of the brick and mortar locations at:
Start your recovery right away.
Start your recovery right away. Contact Virtue Drug and Alcohol Recovery Center at 866-461-3339 to find a treatment program near you.
Veterans Rehab Admissions and Treatment Process
Supportive care begins with the admission process at a nearby Virtue Recovery Center. Treatment programs are customized to meet the needs of individual military service members so they may engage and focus on achieving recovery and sustaining their success. People build new and long-lasting skills that support their goals and help them stay sober.
The foundation of every program is individual one-on-one therapy sessions to address psychological and emotional issues which are often at the core of veteran mental health and substance use disorders. Customized treatment programs may include process groups, which are small groups where you can discuss feelings and thoughts in a confidential setting.
In these groups, people explore the process of forming healthy interpersonal relationships. Meditation therapy is also called mindfulness-based therapy. It is a type of talk therapy that incorporates mindfulness meditation practices. Finally, music therapy has a successful history in people of all ages and has been an effective holistic approach in the treatment of a wide range of veteran mental health conditions.
Daily Schedule at a Veterans Substance Abuse Rehab Program
Daily Schedule at a Veterans Substance Abuse Rehab Program
The day at Virtue Recovery Center's inpatient veterans drug treatment program begins with a healthy breakfast. Since a structured environment helps lower stress levels, each day starts and ends at the same time. After breakfast, you follow a schedule that can include one-on-one and group meetings, education groups, and holistic approaches to help you build a foundation of healthy habits.
Are Rehab Centers Suitable for Elderly Veterans?
Substance use disorders affect people of all ages. Addictive substances can quickly lead to compulsive use requiring treatment at a VA inpatient rehab center. Care at a conveniently located Virtue Recovery Center begins with caring for the individual and acknowledging any special needs they may have, including the elderly who may require extra physical or mental support.
How to Get a Veteran Into Rehab
If you or a loved one is struggling with substance use, you are not alone. Request information, check insurance coverage, or receive a remote free assessment for drug and alcohol addiction by calling Virtue Recovery Centers at 866-461-3339. Our kind and compassionate admission professionals make the process simple and comfortable whether it is a planned or emergency admission.
Some Statistics and Information About Veterans Rehab
Some Statistics and Information About Veterans Rehab
Military service is a stressful environment that may increase the potential risk for substance use disorders. According to the U.S. Army:
22% of soldiers in one unit reported drinking four or more drinks each day or more than 14 drinks in a week for men and more than 7 drinks per week for women, which the study defined as heavy or hazardous drinking.
The 2021 Health of the Force report revealed the rate of substance use disorders in soldiers was highest in those younger than 25 years.
Service members are more likely to abuse alcohol than civilians, particularly binge drinking.
Active duty service members may see alcohol as part of the culture and a way to de-stress or connect with others.
Deployments, prolonged work hours, and permanent changes to living situations are specific stressors that could contribute to substance use disorders.
The term "luxury rehab" may not mean what you think it means. Residential luxury treatment programs offer 24-hour medical and mental health support with licensed professionals. Patients also have access to traditional and nontraditional evidence-based approaches to treatment and care. Virtue Recovery Centers provide VA inpatient luxury rehab care for veterans struggling with substance use disorders. According to the National Institute on Drug Abuse:
More than one in 10 veterans are diagnosed with a substance use disorder, which is higher than the general population.
Veterans are impacted by critical risk factors related to substance abuse, including pain, trauma, and homelessness.
Illegal drug use rises when military personnel leave the service. The vast majority of illicit drug use is in military veterans. Drugs of concern include marijuana, heroin, cocaine, and prescription pain management.
Opioid overdose rates in veterans rose from 14% in 2010 to 21% in 2016 as the opioid prescription rate increased from 17% to 24$.
Veterans are more likely to use any tobacco products, including smoking, vaping, and chewing tobacco than their civilian counterparts.
The VA health system estimates tobacco use costs $2.7 billion in veteran healthcare for ambulatory care, prescription medications, and hospitalizations.
11% of the military veterans who come to the Veterans Health Administration for the first time meet the diagnostic criteria for a substance use disorder and commonly have co-occurring mental health conditions like PTSD, anxiety, and depression.
More Guides on Specialized Treatment
Guides on Specialized Recovery Treatment Near You