Drug and Alcohol Rehab Centers Near Me That Allow Family & Visitors
Rehab centers that embrace the power of family support in the recovery process are specialized facilities offering programs that allow families and loved ones to be actively involved. From family therapy sessions to designated visiting hours, these rehab centers create an environment where the healing journey becomes collaborative. Read on for more information.
Do Inpatient Rehab Centers Allow Family Visits?
Inpatient rehab centers may allow family visits, but the policies and guidelines regarding visitation can vary between different facilities. Rehab center visiting hours may also vary. Some may have more flexibility or individualized policies based on the patients' and their families' needs and circumstances.
Visiting someone in inpatient rehab can be important for strengthening ties and for your or your loved one's recovery. Some centers also offer family therapy sessions as part of treatment. Involving families can help with rebuilding relationships and improving patient motivation and support. However, be sure to follow guidelines for safety and effective treatment.
Call 866-461-3339 to learn more about our policies for family and visitors. If you're not sure whether you or a loved one has an addiction problem, you can get in touch for a drug and alcohol assessment at a Virtue Recovery Center near you.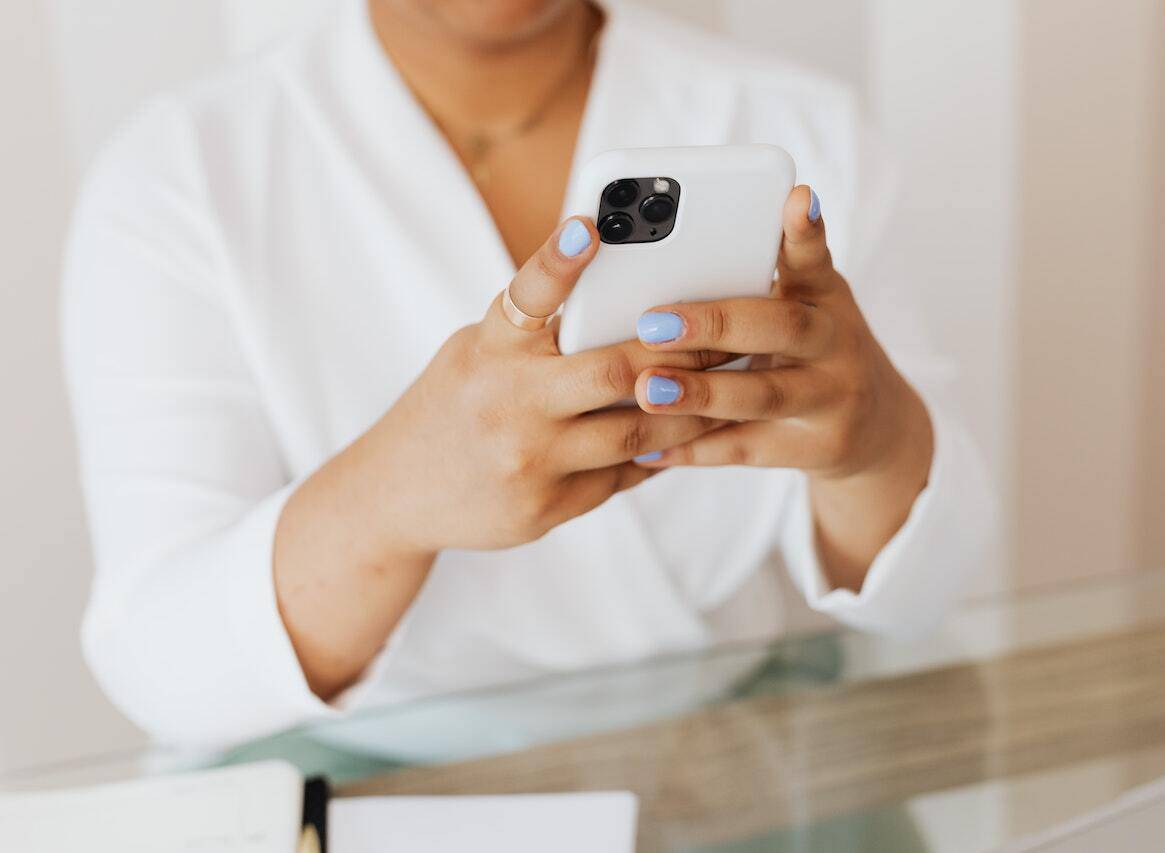 What is a Family-Friendly Rehab Center?
A family-friendly rehab center is a treatment facility offering complete recovery services for those dealing with substance abuse or addiction while also considering family involvement. In addition to helping you overcome your addiction, rehab centers that allow family understand the effects substance abuse has on your close relationships with family and other loved ones.
The treatment approach in a family-friendly drug and alcohol rehab center recognizes that addiction affects the individual and families. These facilities typically offer programs and services involving family support throughout the treatment process.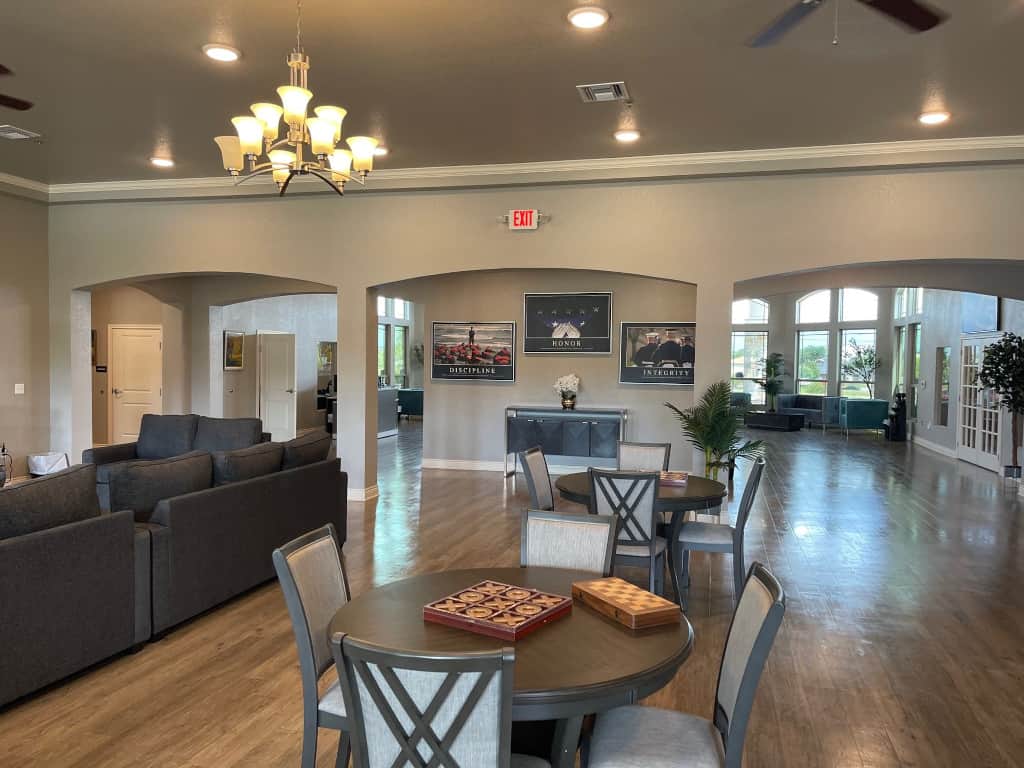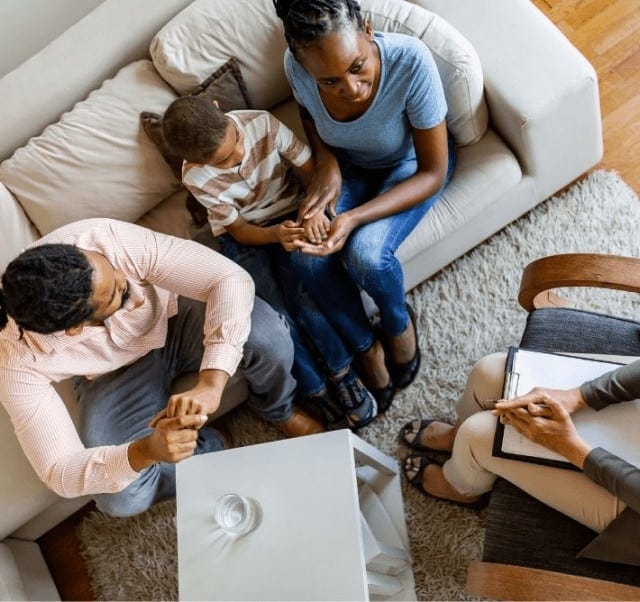 Do Rehabs Allow Family Visits?
Drug and alcohol rehabilitation centers might permit family visits; however, the rules and regulations concerning visitation can differ among various facilities. The visiting hours at rehab facilities may also be subject to change. Some programs could offer more adaptable or personalized policies, taking into consideration the needs and situations of both patients and their families.
Paying a visit to someone in inpatient rehab can play a crucial role in reinforcing bonds and fostering recovery for you or your loved one. Certain facilities may also incorporate family therapy sessions as a component of the treatment plan. Engaging family members can contribute to mending relationships and enhancing patients' motivation and support network. Nevertheless, it is essential to adhere to the established guidelines to ensure safety and effective treatment.
Do Inpatient Rehabs Offer Family Therapy Programs?
Do Inpatient Rehabs Offer Family Therapy Programs?
Yes, many inpatient rehabs offer family therapy programs as part of a comprehensive treatment approach. Family therapy is an essential component of addiction treatment because it addresses the impact of addiction on the entire family system, aiming to improve communication, understanding, and support among family members.
Inpatient rehabs recognize the significance of family involvement and social connections in the recovery process and the potential for family dynamics to support or hinder progress. Therefore, family therapy programs provide a safe and structured environment for families to explore and work through addiction-related issues.
The specific therapy types and techniques used in these programs may vary depending on the rehab facility and your and your family's needs. A qualified therapist will tailor the approach to each family's unique circumstances and provide the most effective interventions.
Here are some commonly used therapy types in family therapy programs for inpatient rehab:
Structural Family Therapy: This approach focuses on the family's structure and organization, emphasizing the roles, boundaries, and hierarchies within the family system. The therapist helps identify dysfunctional patterns and works with you and your family to restructure and establish healthier dynamics.
Systemic Family Therapy: Systemic family therapy examines the family as a whole, exploring how behaviors and issues are interconnected. It aims to enhance family members' communication, understanding, and problem-solving skills.
Narrative Therapy: Narrative therapy explores family members' stories and narratives about themselves and each other. It can help you and your family reframe your experiences and develop more empowering narratives to guide healthier actions and relationships.
Solution-Focused Brief Therapy: This approach focuses on identifying and building on your family's strengths and resources rather than dwelling on problems. The therapist helps you and your family set goals and develop strategies to achieve positive change.
Experiential Therapy: Experiential therapy uses hands-on bonding activities, role-playing, and expressive techniques to engage family members in the therapeutic process. It can help facilitate emotional expression, increase self-awareness, and promote deeper connections within your family.
Cognitive-Behavioral Therapy (CBT): CBT is a goal-oriented therapy focusing on identifying and changing negative thought patterns and behaviors. In family therapy, CBT techniques can be applied to address dysfunctional beliefs and behaviors.
Multifamily Therapy: This approach brings together multiple families in therapy sessions, providing a supportive environment for shared experiences, mutual learning, and peer encouragement and support. These group sessions can be particularly beneficial in reducing feelings of isolation and fostering a sense of community.
Psychoeducation: Psychoeducation educates people about addiction, its impacts, and the road to recovery. It aids family members in developing realistic expectations, understanding the nature of addiction, and acquiring the skills essential to help with recovery.
Can a Mother Take Her Child to Residential Treatment?
Can a Mother Take Her Child to Residential Treatment?
Residential facilities have criteria for admission. It depends on their policies if a mother can bring her child who doesn't require treatment. While some residential facilities may accommodate children in certain circumstances, it's important to note that not all facilities are equipped to provide treatment and care for children who do not have their own treatment needs.
A residential treatment center's primary focus is addressing the substance abuse issues of the individual(s) seeking treatment. If you or your loved one wishes to attend a rehab where you can take your child, call 866-461-3339 to inquire about our policies regarding children accompanying parents or guardians.
We can also provide information on any available options, such as family programs, support services, or referrals to appropriate resources in the community that may be better suited to address a child's needs.
In cases where the residential facility does not allow children to accompany parents or where it is not feasible or appropriate for the child to be in a treatment setting, alternative arrangements should be explored. This might include finding temporary caregiving solutions and involving other family members or trusted individuals to support and care for the child during a mother's treatment period.
Friends and Visits from Non-Family Members
Do Inpatient Rehab Centers Allow Friends and Visits from Non-Family Members
The policies regarding visits from friends and non-family members in inpatient rehab centers can vary depending on the specific facility and its guidelines. Generally, the focus of inpatient rehab centers is on treatment and recovery, and visitation policies are often designed to support the therapeutic process while ensuring a safe and supportive environment.
Do Inpatient Rehab Centers Allow Children?
Do Inpatient Rehab Centers Allow Children?
Inpatient rehab centers may have specific policies and guidelines regarding the presence of children within their facilities. The allowance of children in inpatient rehab centers can vary depending on factors such as the type of rehab center, the nature of the treatment program, and the specific needs of the individuals in treatment.
Policies can vary significantly. If you or someone you know is considering inpatient rehab and has children, inquire directly with the rehab center to understand their policies and options. Call 866-461-3339 now. Our staff or admissions team can guide you on whether children are permitted, any related services or programs, and alternative arrangements that may be necessary to ensure the child's well-being during the treatment period. We can also provide a no-obligation confidential assessment.
Are There Residential Rehab Facilities for Entire Families?
Are There Residential Rehab Facilities for Entire Families?
Yes. These facilities are specifically designed to accommodate and provide treatment services for families, focusing on healing together as a whole. Family-oriented residential rehab programs recognize that addiction and substance abuse issues can significantly impact the entire family system and aim to address the needs of all family members involved.
In family-focused residential rehab facilities, parents or guardians and their children can receive treatment and support together in a structured and therapeutic environment. These programs often include various combinations of individual therapy, group therapy, family therapy sessions, educational workshops, and activities designed to enhance communication, understanding, and healing within the family unit.
What Are Typical Rehab Center Visiting Times?
What Are Typical Rehab Center Visiting Times?
Visiting times can vary depending on each facility's specific policies and guidelines. While no standard set of visiting hours applies universally to all rehab centers, you can likely expect designated visiting hours with potentially extended hours on holidays and weekends.
In addition, some facilities may restrict visitation for various reasons, including a patient's treatment needs. For example, visitors are typically not allowed to visit during detoxification due to the sensitive nature of the withdrawal process.
How Long Are Typical Rehab Center Visiting Hours?
How Long Are Typical Rehab Center Visiting Hours?
The duration of visiting hours at rehab centers can vary depending on each facility's specific policies and guidelines. While there is no universal standard for the duration of visiting hours, below is a general idea of what you can typically expect:
Range of Visiting Hours: Rehabilitation centers usually have visiting hours that last between 1 and 4 hours. However, the exact length of the visitation period may vary depending on the facility's policies. Call 866-461-3339 to learn more about our visiting hours.
Time of Day: The visiting hours at rehab centers vary depending on the establishment. Usually, these hours are in the afternoon or early evening, providing an opportunity for family and friends to visit once the day's treatment activities are over.
Specific Days: To ensure a structured and balanced treatment program, rehab centers typically have specific visiting hours designated for certain days of the week. These visiting hours are usually on weekends (Saturday or Sunday) or select weekdays.
To obtain accurate and detailed information about visiting hours at a rehab center, it's best to contact the staff or admissions department directly. They can give you the latest updates on the duration of visiting hours and any applicable guidelines or restrictions.
Does Insurance Cover Family-Friendly Rehabs?
Insurance coverage for family-friendly rehabs can vary depending on the specific insurance plan and the terms and conditions outlined in your policy. For example, some insurance plans may provide coverage for family therapy programs or specific family-friendly treatment options, while others may have limitations or exclusions regarding these services.
Call 866-461-3339 or complete our no-obligation online form to verify your rehab insurance details today.
Our Helpline Number is 100% Free and Confidential
Find out if your health insurance covers rehab treatment
If you have a health insurance plan with one of the providers listed below, you can read our guide to find out if your coverage includes drug and alcohol rehabilitation programs.
Rehab Program Treatment Process and Schedule
What to Expect When Visiting Someone in Residential Rehab
If you're wondering, "Can you visit someone in rehab," remember that each rehab center may have its own specific policies and guidelines regarding visitation. However, we've highlighted some general expectations you might encounter when visiting someone in residential rehab below.
Upon arrival at the rehab center, you must check in at the reception or front desk. This process may require signing in, providing identification, and completing any necessary paperwork or documentation. The center will also provide information regarding the scheduled visiting hours. It's essential to arrive within the designated time frame.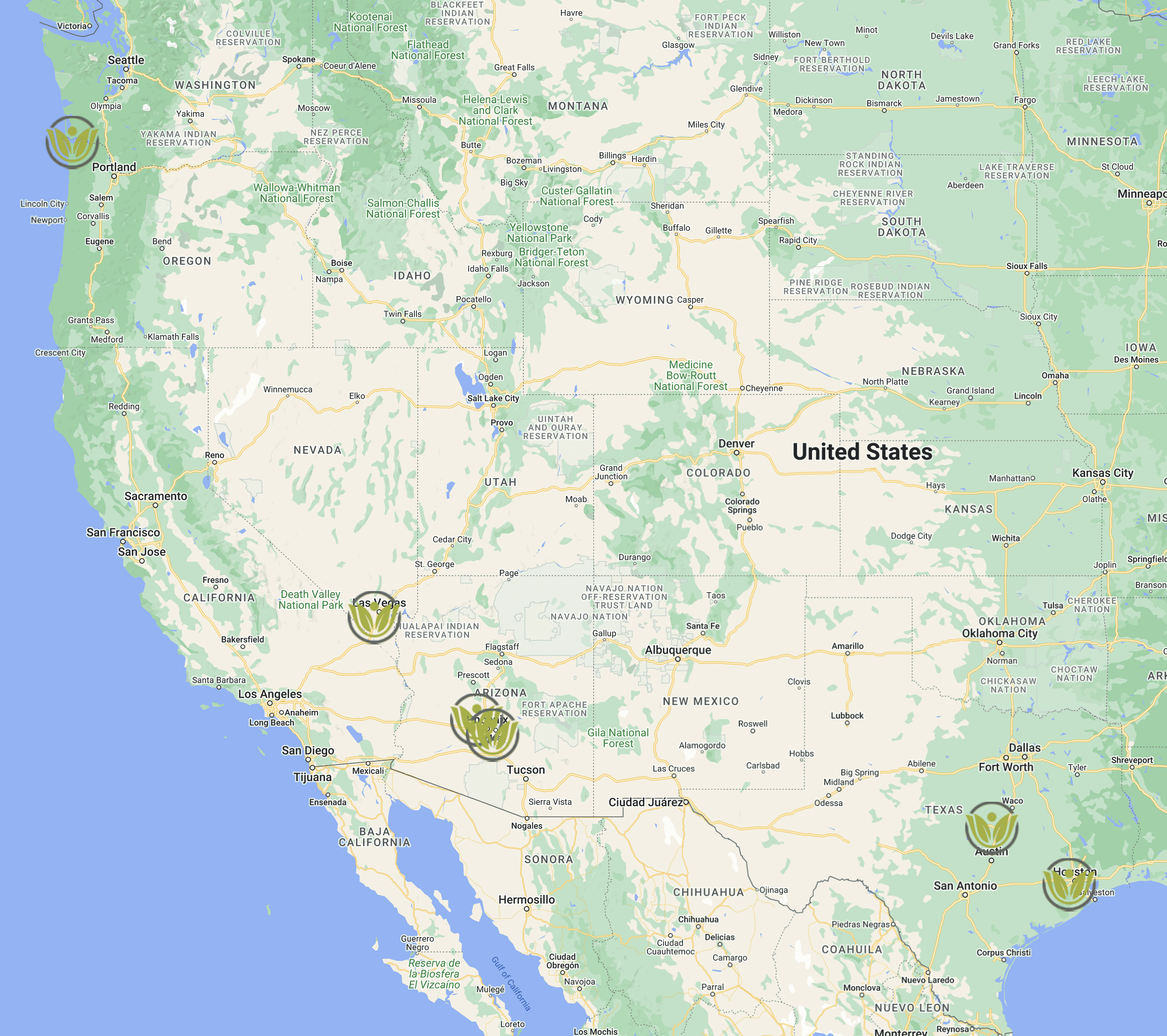 How to Find Rehab Centers That Allow Family or Visitors Near Me
Virtue Recovery Center has saved individuals from addiction and substance abuse for years with accredited treatment facilities in several states. Our treatment facilities and expert staff can provide the compassion and care you and your family need. We can conduct a free drug and alcohol assessment remotely by calling 866-461-3339, or you can visit one of our brick-and-mortar locations below:
Chandler, Arizona: 111 S Hearthstone Way, Chandler, AZ 85226, United States
Sun City West, Arizona: 13951 W Meeker Blvd, Sun City West, AZ 85375, United States
Houston, Texas: 9714 S Gessner Rd, Houston, TX 77071, United States
Killeen, Texas: 5200 S W S Young Dr, Killeen, TX 76542, United States
Las Vegas, Nevada: 8225 W Robindale Rd, Las Vegas, NV 89113
Astoria, Oregon: 263 W Exchange St, Astoria, OR 97103, United States
Here are a few additional alternatives for nearby aftercare services:
Some Statistics about Substance Abuse and Rehab
The inability to effectively include family members, which may significantly enhance patient outcomes, is a significant obstacle to substance use disorder (SUD) care. By restructuring the funding of SUD treatments to include family services, stakeholders would be encouraged to provide crucial social support in treatment.1
On average, annually, and according to a culmination of National Survey on Drug Use and Health (NSDUH) statistics from 2009 to 2014, 8.7 million children (about 1 in 8) under 17 live in households in the United States where at least one parent has a SUD.2
The most recent yearly survey of SUD provider practices lists no substantially family-based clinical or therapeutic approaches. This omission recognizes that evidence-based family methods are not frequently used despite most providers' claims to regularly incorporate families in programming.3
In 2018, alcohol was the primary substance most commonly recognized for men and women, showing up in 44.6% of treatment admissions for males and 35% for women.4
Evidence-based family interventions have been shown to be superior to individual or group-based therapies.5
Both genetic and environmental factors influence SUDs. Investigating how SUDs affect families is crucial because both are influenced by the family in which one is brought up. Studies examining the relative importance of these effects demonstrate that genetic and environmental factors add to and have a substantial impact.6
Adults in the United States reported dealing with substance abuse in their families in 46% of cases. 10% claimed they were connected to drugs, while 18% said they were solely related to alcohol. 18% more people claimed to have dealt with both.7
As of 2021, Wisconsin has the highest prevalence of binge drinking in the United States. Binge drinking involves having more than four drinks (women) or more than five (men) in one sitting.8
Just over one million patients were enrolled in drug and alcohol rehabilitation centers in the U.S. in 2020. About 39,000 of those were under the age of 18. Compared to 10 years ago, fewer young people are in drug rehab centers today.9
Family participation improves treatment completion, boosts treatment entrance, and is associated with better treatment results for an addict.10
More Guides on Specialized Treatment
Guides on Specialized Recovery Treatment Near You
Frequently Asked Questions About Rehab & Addiction
Can Couples Go To Rehab Together?
Yes, couples can go to rehab together if they find a facility that offers specialized programs for couples. These programs focus on treating addiction for both partners while addressing relationship dynamics and fostering healthy communication and mutual support.
Learn more: Drug and Alcohol Addiction Rehab for Couples Near Me
Can You Get Fired For Going To Rehab?
In most cases, you cannot get fired for going to rehab, as laws such as the Americans with Disabilities Act (ADA) and the Family and Medical Leave Act (FMLA) protect employees seeking treatment for addiction. However, it's essential to follow your employer's specific policies and communicate openly about your need for treatment.
Learn more: How To Go To Rehab Without Losing Your Job
Do Rehab Centers Allow Visitors?
Rehab centers typically have visitation policies that allow visitors, often during designated visiting hours or days. However, policies may vary between facilities, and some rehab centers may have stricter restrictions, especially during the initial phase of treatment. It's important to check with the specific center for their visitation rules.
Learn more: Drug and Alcohol Rehab Centers Near Me That Allow Family & Visitors
Do Rehab Centers Allow Pets?
Some rehab centers do allow pets, particularly those that offer pet-friendly programs or have a pet therapy component in their treatment plans. However, policies vary between facilities, so it's important to inquire with the specific center about their pet accommodations and requirements before admission.
Learn more: Addiction Rehab Centers Near Me That Allow Pets, Cats, and Dogs
Do Rehab Centers Allow Cell Phones?
Policies regarding cell phones vary among rehab centers. Some facilities may allow limited use of cell phones, while others may have stricter rules and require patients to surrender their devices upon admission. It's important to check with the specific center about their cell phone policy before entering treatment.
Learn more: Drug and Alcohol Rehab Centers Near Me That Allow Cell Phones
Can a Pregnant Woman Go to Rehab?
Yes, a pregnant woman can go to rehab. It is crucial to choose a facility that offers specialized programs and services tailored to the unique needs of pregnant women, focusing on both addiction recovery and prenatal care to ensure the well-being of the mother and her unborn child.
Learn more: Rehab Centers For Pregnant Women and Mothers Near Me