Does Amerigroup Cover Drug & Alcohol Rehab
Amerigroup is a large insurance company that partners with governmental programs like Medicaid, Medicare, and CHIP. Because of that, many drug and alcohol rehab programs are offered at no cost to the insured individual. There are a few requirements to watch for.
Does Virtue Recovery Center Accept Amerigroup?
At Virtue Recovery Center, we strive to make our comprehensive recovery services accessible to as many individuals as possible. To that end, we are in-network with a wide array of insurance providers, and we may accept Amerigroup insurance for addiction treatment. If you're an Amerigroup policyholder residing in Texas, Arizona, Nevada, or Oregon, know that our centers in these states are prepared and dedicated to support your recovery journey. Our affiliation with various insurance providers highlights our unwavering commitment to facilitating quality care for those who need it.
We offer a diverse range of substance abuse treatments that could be covered by your Amerigroup insurance. These include detoxification programs, inpatient and outpatient rehab, individual therapy sessions, and medication-assisted treatments. Each program is carefully crafted to provide the support, empathy, and professional care you need on your path to sobriety. We believe in personalized care and are committed to guiding you every step of the way on your recovery journey. At Virtue Recovery Center, our primary focus is helping you regain control of your life and achieve sustained recovery.
What is Health Insurance?
What is Health Insurance?
Health insurance is a kind of health and illness coverage that pays for medical expenses and prescription medications. Sometimes health insurance requires the insured individual to cover the costs up front and then the insurance company reimburses them. Other times, the health insurance company pays the medical provider directly.
Health insurance works by requiring monthly premiums to be paid by their policyholders, which are then used to pay for health care costs. Health insurance premium costs can vary, depending on the individual's health status, age, and coverage level.
Health insurance can be private, through an employer, or through a government program. Health insurance plans usually ask that the insured individual chooses a provider from a particular network: a list of providers and facilities that have agreed to partner with the insurance company and offer lower prices.
What is a Drug and Alcohol Rehab Center?
What is a Drug and Alcohol Rehab Center?
Rehab is short for rehabilitation. A drug and alcohol rehab center is a facility staffed by professional mental health experts who provide treatment for individuals struggling with alcohol or drugs. Rehab centers use structured programs to help individuals with their addiction and provide them with coping skills.
Drug and alcohol rehab centers offer services like individual and group therapy, family counseling, detoxification, medication-assisted treatment, and aftercare. Treatment at rehab centers can be inpatient, outpatient, short-term, or long-term, depending on individual needs.
Who is Amerigroup Healthcare?
Who is Amerigroup Healthcare?
Amerigroup Healthcare is a health insurance company that offers healthcare services and products to millions of individuals. Amerigroup, founded in 1994, was initially aimed at serving children and pregnant mothers enrolled in Medicaid. The company has since grown and now serves low-income individuals, senior citizens, and people with disabilities.
Amerigroup offers healthcare services and products through three government programs: Medicaid, Medicare, and the Children's Health Insurance Program (CHIP).2
Amerigroup has expanded to include dental insurance, pharmacy benefits, and other services. Amerigroup is headquartered in Virginia Beach, Virginia and operates in nine states. In 2012, Anthem, a major health insurance company now called Elevance Health, acquired Amerigroup.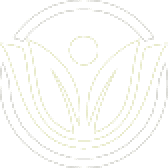 Does Your Insurance Cover Rehab?
Find out your health insurance coverage levels for rehab treatment.
CALL (866)-461-3339
We accept most insurance plans and can check your coverage levels on your behalf.
Does Amerigroup Cover Drug and Alcohol Rehab?
Amerigroup Healthcare insurance provides benefits for individuals who need help with addiction, substance abuse, and other mental healthcare needs. Coverage is typically 100% since Amerigroup partners with Medicare and Medicaid. Amerigroup drug rehab and Amerigroup alcohol rehab support individuals in their recovery by providing targeted interventions, ensuring that individuals have access to evidence-based treatment programs.
Services include the following, but may include more, depending on your plan:1
Adult day rehabilitation programs
Crisis intervention
Medication training and support
Skills training and development
Psychosocial rehabilitation services
Does Amerigroup Cover Mental Health Rehab?
Amerigroup Healthcare insurance provides mental health rehab, through the STAR+PLUS MMP plan. Mental health services are 100% covered if deemed medically necessary, since it is through Medicaid and Medicare. Services may require prior authorization and must be provided by a qualified mental health professional.1
Amerigroup Healthcare provides day treatment and psychosocial rehab services.1 They cover a range of targeted interventions and access to evidence-based treatment programs. If you are seeing a behavioral health provider before your coverage with Amerigroup began, they will be continue to cover it, even if they are out of network.1
Does Amerigroup Cover Dual Diagnosis Treatment?
Amerigroup Healthcare covers both mental health and substance abuse treatment with a variety of services, as long as they are deemed medically necessary. This dual diagnosis approach includes peer support and recovery help, in addition to psychiatric services, medical services, and social and emotional support.
Addiction Rehab Centers That Take Amerigroup Insurance
There are many options available to you when choosing a rehabilitation center. Before deciding, carefully consider the Amerigroup addiction treatment programs to find one that fits your needs. Virtue Recovery Center has many locations throughout the United States. Below is a list of locations of addiction rehab centers that accept Amerigroup:
Chandler, Arizona: 111 S Hearthstone Way, Chandler, AZ 85226, United States
Sun City West, Arizona: 13951 W Meeker Blvd, Sun City West, AZ 85375, United States
Houston, Texas: 9714 S Gessner Rd, Houston, TX 77071, United States
Killeen, Texas: 5200 S W S Young Dr, Killeen, TX 76542, United States
Las Vegas, Nevada: 8225 W Robindale Rd, Las Vegas, NV 89113
Astoria, Oregon: 263 W Exchange St, Astoria, OR 97103, United States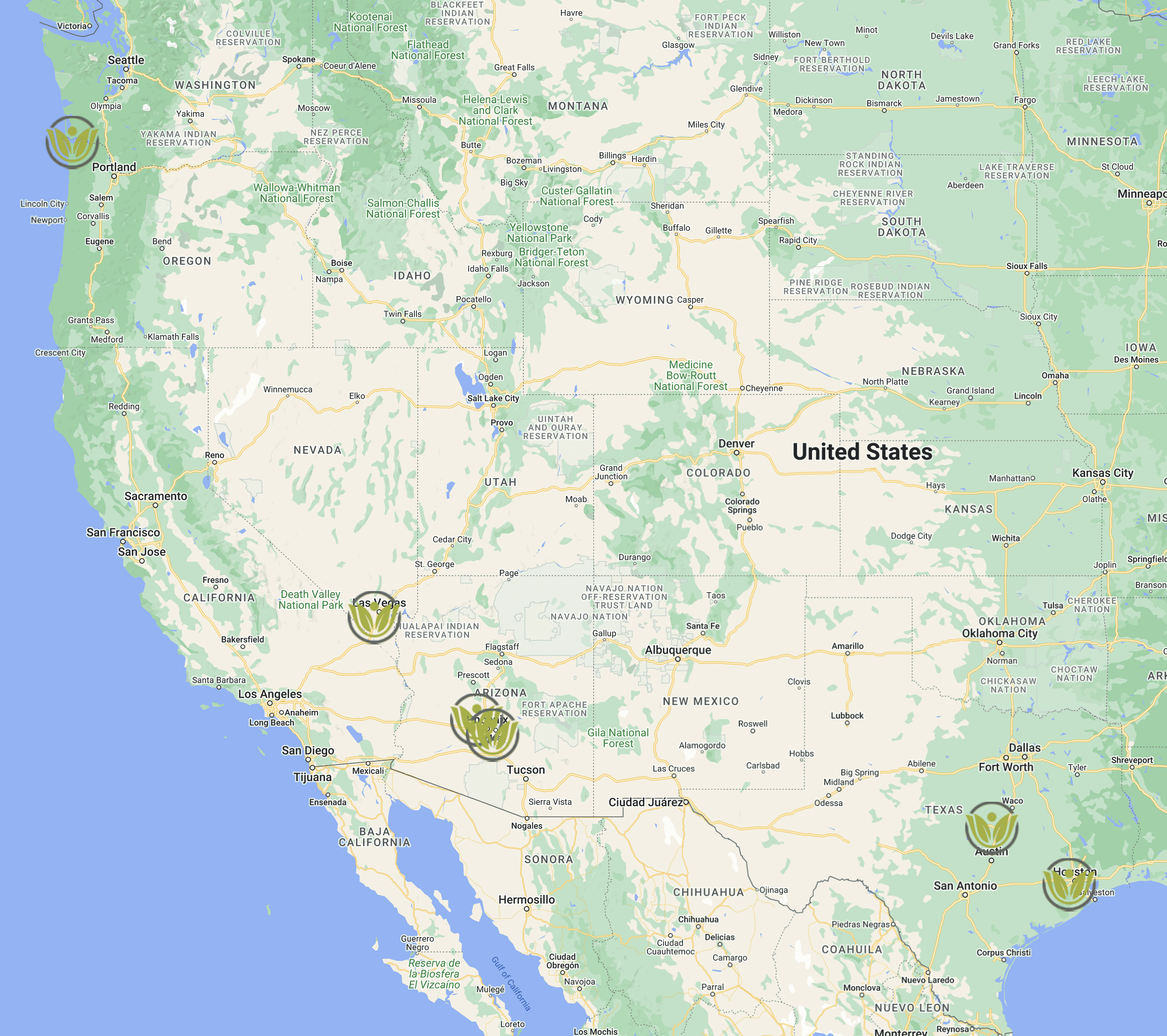 Virtue Recovery Center's Facilities That Accept Insurance
At Virtue Recovery Center, we understand that the cost of treatment can often be a barrier to those seeking help for substance addiction. To alleviate this concern and make our services as accessible as possible, we are proud to be in-network with numerous insurance providers. If you reside in Texas, Arizona, Nevada, or Oregon, our centers in these locations may accept your health insurance, thus facilitating your journey towards recovery. Our collaboration with insurance providers demonstrates our commitment to delivering quality care to those who most need it.
Among the many insurance providers that we may accept are UnitedHealthcare, BCBS, Cigna, Aetna, Humana, Anthem, Molina Healthcare, and Highmark. These relationships enable us to offer a diverse range of substance abuse treatments. These include detoxification programs, inpatient and outpatient rehab, individual therapy sessions, and medication-assisted treatments. Each service is designed with the utmost care and professionalism, offering you supportive and empathetic treatment on your path to sobriety. At Virtue Recovery Center, our goal is to assist you in regaining control of your life and achieving enduring recovery.
Check Your Amerigroup Coverage for Rehab Treatment
Find out your health insurance coverage levels for Amerigroup drug and alcohol addiction rehabilitation programs. We are in-network with most health insurance providers and may accept your insurance plan too for inpatient and outpatient substance abuse treatment.
How Much Does Rehab Cost With Amerigroup Insurance?
Since Amerigroup partners with Medicare and Medicaid to provide behavioral health services, rehab is usually provided free of charge. The provider must be a Medicare/Medicaid-qualified provider and the service must be deemed medically necessary. Qualified providers include clinical social workers, state-licensed psychiatrists, clinical psychologists, and others.
How To Check My Amerigroup Insurance Coverage Levels for Rehab Treatment
The easiest way to learn about your Amerigroup Healthcare coverage for alcohol and drug rehab is to call Virtue Recovery Center at 866-461-3339. We have an admissions coordinator available to help you confirm your insurance coverage, and answer any questions you may have.
Another option is to fill out our online, no obligation insurance verification form. All information given over the phone or provided in the form is 100% confidential. You can also fill out our free addiction assessment.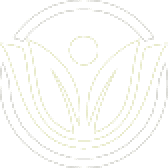 FREE ASSESSMENT
Get immediate treatment help now. 100% safe & confidential.
CALL (866)-461-3339
Contact us to schedule a free confidential assessment with a licensed clinician.
How To Get Amerigroup To Pay For Rehab Treatment
Below is a list of general guidelines that may aid you in acquiring full coverage for rehab treatment. It's important to check with Amerigroup Healthcare for any extra steps that may be necessary. The following steps are important for making the process as smooth as possible.
Understand Your Coverage: The first step is to review your health insurance policy carefully. Virtue Recovery Center can help with this step. Please call us at 866-461-3339 for help understanding your insurance coverage.
Obtain Medical Necessity Documentation: Speak with your healthcare provider to ensure that you have the documentation you need if your condition is medically necessary. Amerigroup Healthcare may require documentation for specific treatment plans.
Obtain Prior Authorization: In some situations, Amerigroup Healthcare may require prior authorization for treatment. This means Amerigroup Healthcare must approve treatment or services before you start.
Follow Treatment Plan: To ensure full coverage, you will need to follow your treatment plan as given to you by your healthcare provider. Following your treatment plan fully may involve taking prescribed medications, attending sessions, and following doctor's recommendations. Coverage may be denied if you do not comply with your treatment plan.
Submit Claims Promptly: If you are required to submit claims, do so properly to avoid problems such as denial of coverage. It's important to keep copies of all documentation you may receive, like receipts or treatment records.
Seek Assistance: If you encounter problems or need assistance, you can ask for help from Virtue Recovery Center's coordinator at 866-461-3339 or Amerigroup Healthcare's resources.
How Many Times Will Amerigroup Healthcare Pay For Rehab?
As long as your doctor deems the treatment medically necessary, Amerigroup inpatient rehab will be covered when you need it. The health insurance plan offers unlimited psychiatric inpatient days. You may call Virtue Recovery Center at 866-461-3339 with any questions.
Lastly, it's important to remember that federal laws like the Affordable Care Act and the Mental Health Parity and Addiction Equity Act require many insurance plans to cover substance use disorder treatment to the same extent as other medical conditions. However, the specifics can still vary based on your individual plan and its provisions.
Check Your Health Insurance Coverage With Virtue Recovery Center
If you're committed to recovery, submit a request to one of our professional admission coordinators today using the form below. Before discussing the next steps, a coordinator will address any inquiries regarding our programs, including interacting directly with Medicaid on your behalf to check your insurance coverage levels for drug or alcohol addiction rehab.
Using your Health Insurance Card, fill out all of the fields on the confidential form.
A member of our staff will contact your insurer to verify if your policy will cover your treatment
We will contact you promptly with the results of the verification and discuss the next steps
Check Your Amerigroup Rehab Coverage
*Insurance Disclaimer: Virtue Recovery Center will attempt to verify your health insurance benefits and/or necessary authorizations on your behalf. Please note, this is only a quote of benefits and/or authorization. We cannot guarantee payment or verification eligibility as conveyed by your health insurance provider will be accurate and complete. Payment of benefits are subject to all terms, conditions, limitations, and exclusions of the member's contract at time of service. Your health insurance company will only pay for services that it determines to be "reasonable and necessary." Virtue Recovery Center will make every effort to have all services preauthorized by your health insurance company. If your health insurance company determines that a particular service is not reasonable and necessary, or that a particular service is not covered under your plan, your insurer will deny payment for that service and it will become your responsibility.
Rehab Treatment and Insurance Statistics
Rehab Treatment and Insurance Statistics
Amerigroup Healthcare partners with Medicaid, which is the single largest payer for mental health services in the country, and plays a large role in substance use disorder services.3
Nearly 12 million hospital visits per year are paid by Medicaid and involve mental health care, substance abuse problems, or both.3
Almost 12 percent of people using Medicaid have a substance abuse disorder.4
Nearly 7,000 people across the United States seek substance abuse treatment each day.4
More than 20% of Medicaid costs are used to treat substance abuse disorders.4
Sources:
START YOUR RECOVERY TODAY!
Contact Virtue Recovery Center 24/7 for inpatient treatment near you