Drug and Alcohol Rehab for Native Americans in Arizona
Navigating drug and alcohol addiction is challenging for the person and their family. In this guide, you'll find information about medical detoxification from alcohol and drugs, how a dual diagnosis affects your treatment plan, how much rehab costs, how to pay for it, and how to find detox programs in Arizona near you.
Virtue Recovery Center Provides Rehab for Native Americans
Virtue Recovery Center, nestled in the heart of Arizona, is a sanctuary for Native Americans grappling with alcohol and drug addiction. Recognizing the unique challenges faced by Indigenous peoples, the center offers specialized rehab programs that honor and respect Native tribes' history, cultures, and traditions. During your stay, you'll have access to a wide variety of traditional recovery techniques, such as 12-step meetings, education to help you develop and maintain healthy relationships, treatment for co-occurring mental health disorders and ongoing support from therapists, counselors and other addiction treatment professionals.
You'll also be able to participate in the traditional healing techniques that are so important to your culture. Smudging, talking circles, drumming, storytelling blended with cultural teachings, Red Road teachings and Native crafts are all part of the Native American rehab program at Virtue Recovery Center. We'll customize a recovery plan that addresses your medical and emotional needs, creating a pathway to hope that can improve your overall quality of life
Who Are Native Americans?
Who Are Native Americans?
The term Native American identifies groups of people who originally lived in the territories now represented by Canada and the United States. The term Indigenous peoples of the Americas encompasses both Native Americans and Arctic peoples as these were populations of people who originally inhabited the land. 
Within the large population, there are 574 federally recognized Nations in the U.S. Roughly 229 are located in Alaska. The inherent rights and political relationship with the government are not derived from race or ethnicity. 
Tribal members are citizens of their tribe, the U.S., and the state in which they live. According to the University of Arizona, there are 22 federally recognized native nations scattered throughout Arizona. These include the Colorado River Indian tribes, Hopi tribes, Navajo Nation, and White Mountain Apache tribes.
What is Drug or Alcohol Addiction?
What is Substance Use Disorder?
Substance use disorder (SUD) is a medical condition characterized by the compulsive use of drugs or alcohol despite harmful consequences. It encompasses a range of severity, from mild to severe, and can lead to impaired control, social issues, risky behaviors, tolerance, and withdrawal symptoms. Effective treatments are available, but timely intervention is crucial.
When it comes to substance use disorder, Virtue Recovery Center adopts an evidence-based, trauma-informed approach to tackle various forms of drug addiction. Whether it's cocaine, heroin, opioids, crystal meth, marijuana, or benzos, the center's comprehensive treatment programs are designed to address the root causes of addiction and provide sustainable paths to recovery. Each patient's journey is unique, and the center strives to support these individual narratives with empathy, respect, and professionalism. Remember, battling addiction is not a journey you have to embark on alone - Virtue Recovery Center is here to walk alongside you every step of the way.
What is a Rehab Center for Native Americans?
What is a Rehab Center for Native Americans?
Native American inpatient rehab centers in Arizona are specialized treatment facilities that address substance use disorders within the Indigenous community. These centers integrate traditional Native American healing practices with modern therapeutic approaches, recognizing the unique cultural, spiritual, and historical experiences of Indigenous individuals to offer holistic recovery.
What is Arizona Known for?
What is Arizona Known for?
The state of Arizona is best known for truly amazing landscapes that have inspired world-famous painters and photographers. Specifically, it is home to the Grand Canyon, which is a one-mile-deep chasm carved by the Colorado River. For those living or visiting Arizona, there is much to do in this southwest US state.
The state capital resides in Phoenix, Arizona, but that isn't the only famous city in the state. Visitors are treated to a cultural smorgasbord throughout Flagstaff, Tucson, Sonora, and Yuma. Lowell Observatory is found in Flagstaff, where scientists first saw the rings of Uranus and Pluto. 
The Arizona Science Center is in downtown Phoenix and offers exhibits teaching children about the science of flight, saving money, and natural disasters. Nature lovers can wander through the Red Rocks of Sedona, located roughly 120 miles north of Phoenix. The state is also full of ghost towns that were built during the mining boom and were later abandoned. In addition to exploring buildings in these old towns, there are often hiking trails and off-road activities.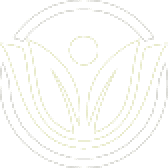 FREE ASSESSMENT
Get immediate treatment help now. 100% safe & confidential.
CALL (866)-461-3339
Contact us to schedule a free confidential assessment with a licensed clinician.
Substance Abuse and Addiction Amongst Native Americans
Substance Abuse and Addiction Amongst Native Americans
According to the Substance Abuse and Mental Health Services Administration's (SAMHSA) 2019 National Survey on Drug Use and Health, roughly 10.2% of Native Americans and Alaskan Natives 18 years and older have a substance use disorder and 18.7% had a mental illness. 
Researchers compared alcohol use among Native Americans 12 to 17, 18 to 25, and 26 years and older and found use slowly declined in the younger age group from 2016 to 2019 but remained relatively stable in ages 18 to 25 and 26 and older. 
When analyzing illicit drug use, marijuana had the highest use, measuring 20.1% of the population followed by psychotherapeutic drugs at 6.3%. Heroin was the lowest drug of choice at 0.2% and cocaine at 1.4%. In 2017 there was a significant spike in heroin use and heroin use disorder. In 2016, 2018, and 2019 there were between 1,000 and 2,000 Native Americans and Alaskan Natives diagnosed with heroin use disorder but in 2017 that number was 13,000. 
In 2019, Native Americans between 18 and 25 years had the highest diagnosis of major depressive disorder, which appeared greater in men than women. Those with co-occurring substance use and mental illness appeared greatest in those using opioids. Native American drug rehab centers in Arizona can help address these and other substance use disorders.
Drug and Alcohol Addiction Problem in Arizona
Drug and Alcohol Addiction Problem in Arizona
According to the SAMHSA Behavioral Health Barometer for Arizona, drug and alcohol substance use disorder affects youth through adults in varying degrees. In many cases, the percentage of the Arizona population with substance use disorders is lower than or similar to the national average. 
The SAMHSA Behavioral Health Barometer for Arizona measured cigarette, marijuana, alcohol, and illicit drug use in youth, young adults, and adults. They defined youth as those between ages 12 to 17 and found the average annual percentage of cigarette use was 1.2%, which was significantly below the U.S. national average, but the percentage of youth who were depressed was higher by approximately 1.1% than the U.S. national average. 
The analysis of substance use in young adults, defined as those aged 18 to 25, showed tobacco use was close to the national average, as was marijuana use, marijuana use disorder, and opioid use disorder.
Researchers also analyzed data for those who are 12 years and older, which showed marijuana use was 16.3%, marijuana use disorder was 1.2%, and heroin use was 0.41%, all of which were similar to national data. Virtue Recovery Centers customizes evidence-based treatments to address the needs of those with substance use disorders.
Do Rehab Centers for Native Americans Offer Substance Addiction Rehab?
Do Rehab Centers for Native Americans Offer Substance Addiction Rehab?
Native American rehab centers in Arizona offer substance addiction rehab to address the needs of those who are addicted to drugs, alcohol, and have co-occurring mental health conditions. If you are not sure if you have a use disorder, call Virtue Recovery Center at 866-461-3339 for a free assessment over the phone.
Substance addiction rehab is a process of treatment that helps those with an addiction to drugs or alcohol find freedom. The process at Virtue starts with medically assisted withdrawal from your addictive substance in a supportive environment. Substance addiction rehab can then begin using a variety of therapeutic and alternative holistic approaches. 
The experienced licensed professionals at Virtue understand that addiction is a disease that produces physical changes in the body and mind. Like any other disease, it doesn't just go away but must be treated with professional help. You will find that professional help for Native Americans seeking inpatient rehab in Arizona at Virtue Recovery Centers.
Applying the Principles of Wellbriety
Applying the Principles of Wellbriety
The Red Road to Wellbriety: In the Native American Way relates Native American philosophies to the practices used by Narcotics Anonymous and Alcoholics Anonymous, as the 12-step process shares many of the characteristics of Native healing traditions. Some of the steps even align with the circle teaching that's so important to the Native American community.
Virtue Recovery Center uses the principles of Wellbriety in its Native American recovery program, ensuring your cultural beliefs are completely aligned with your personalized addiction treatment plan. Although Alcoholics Anonymous is often thought of as the original support group, it was Native Americans who formed the first formal networks of recovery groups. VRC's Native American recovery program builds on this tradition by incorporating the principles of Wellbriety.
Does Insurance Cover Rehab for Native Americans?
Yes. The Affordable Care Act (ACA) mandates that all insurance policies cover substance use disorder treatment without regard to culture. However, not all insurance policies pay the same amount for the same benefits. Native Americans seeking drug rehab in Arizona can check their rehab insurance in confidence by calling Virtue Recovery Center at 866-461-3339.
Does Virtue recovery Center Accept insurance in Arizona?
Yes, at Virtue Recovery Center, we strongly believe in making the path to recovery accessible for everyone. Understanding the financial challenges often associated with rehab treatment, we proudly accept health insurance from most major providers in Arizona. We work closely with United Healthcare, MultiPlan, Magellan, Amerigroup, Medicaid, and many more to ensure that your journey to recovery is as stress-free as possible financially. Our goal is to remove any potential barriers to accessing our comprehensive drug and alcohol addiction treatment programs. We're committed to supporting you every step of the way, and by accepting these insurance providers, we hope to make the first step towards recovery a little easier for you.
Does AHCCCS Cover Rehab for Native Americans?
The Arizona Health Care Cost Containment System (AHCCCS) administers Arizona's Medicaid for eligible individuals to pay for alcohol or substance use treatment. There are national and state Medicaid guidelines for eligibility that include income and residence qualifications. The services can be limited so it helps to call Virtue Recovery Centers to check your policy. Call privately at 866-461-3339.
How to Find Rehab Center for Native Americans Near Me
Virtue Recovery Center has nationally accredited facilities staffed with experienced and licensed professionals who offer Native Americans inpatient rehab in Arizona. If you are looking for a free drug or alcohol assessment you can visit one of their brick-and-mortar locations detailed below or receive a free assessment over the phone by calling 866-611-1628.
Chandler, Arizona: 111 S Hearthstone Way, Chandler, AZ 85226, United States
Sun City West, Arizona: 13951 W Meeker Blvd, Sun City West, AZ 85375, United States
Do Rehab Centers for Native Americans Offer Mental Health Treatment?
Native American rehab facilities in Arizona offer mental health recovery as part of a comprehensive plan to promote and support recovery. According to the National Alliance on Mental Illness, 1 out of every 5 adults living in the U.S. have experienced mental illness in the past year and 1 in 20 have a serious mental illness.
Types of mental health disorders include anxiety, depression, post-traumatic stress disorder (PTSD), and eating disorders. These conditions interfere with daily life, including work, family, and friends. Virtue Recovery Center offers residential and outpatient mental health services for Native Americans seeking rehab centers in Arizona. While the first step can be difficult, it is an important step. You can easily get your questions answered by calling Virtue Recovery Center at 866-461-3339.
Do Rehab Centers for Native Americans Offer Dual Diagnosis Treatment?
Native American alcohol rehab centers in Arizona like Virtue Recovery Centers treat those with dual diagnosis. According to the National Alliance on Mental Illness, 1 out of every 15 adults in the U.S. have co-occurring substance use disorder and mental illness. This is called a dual diagnosis. To get your questions answered today, call 866-461-3339.
Treatment programs for people with dual diagnoses must be customized to treat both conditions using an integrated plan. Both disorders have interconnected issues and if they are addressed separately, it can increase the risk for relapse.
Virtue Recovery Center specializes in treating both mental health issues and substance abuse conditions. You can get a free dual diagnosis assessment at one of Virtue Recovery Center's brick-and-mortar facilities or over the phone by calling 866-611-1628.
It's common for people with substance use disorders to have other mental health disorders. When someone struggles from addiction and has a mental health disorder at the same time, they're said to have co-occurring disorders. If you have co-occurring disorders, it's important for both to be treated at the same time. Treating alcoholism or drug addiction without treating depression or anxiety, for example, may increase the risk that you'll relapse as you try to cope with the symptoms of your mental health condition.
During the intake process, you'll be evaluated to determine if you have co-occurring disorders, ensuring your personalized recovery plan includes the treatment you need to address any underlying mental health conditions and give you the best chance at a lasting recovery.
Check Your Health Coverage for Rehab Treatment
Find out your health insurance coverage levels for drug and alcohol addiction rehabilitation programs. We are in-network with most health insurance providers and may accept your insurance plan too for inpatient and outpatient substance abuse treatment.
What Rehabilitation Programs Do Native American Addiction Facilities Offer?
Native American rehab centers in Arizona offer a variety of programs depending on the center. Virtue Recovery Centers offer residential and outpatient programs customized to meet the unique needs of Native Americans struggling with drug and alcohol addiction. For more information about Virtue Recovery Centers and the intake process, call 866-461-339.
Native American Rehab Treatment Process and Schedule
Virtue Recovery Centers are staffed with experienced and licensed healthcare professionals who use evidence-based and holistic approaches in your customized rehab treatment process. The treatment approaches integrate culturally responsive practices and interventions with the aim of our guests returning to a healthy and productive life.
These approaches include individual therapy sessions during which you have the opportunity to discuss your thoughts and experiences with a culturally competent therapist who can offer support and feedback. In addition to case management and process groups, Virtue Recovery Centers also offer meditation therapy, also known as mindfulness therapy, helping individuals gain a greater awareness of what triggers stress and anxiety.
The yoga therapy program is not a class focused on fitness and flexibility, but rather utilizes yoga practices tailored to meet your rehab needs, including physical health concerns. Finally, your customized approach may include a 12-step group for people who are struggling with addiction or substance abuse.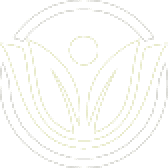 FREE ASSESSMENT
Get immediate treatment help now. 100% safe & confidential.
CALL (866)-461-3339
Contact us to schedule a free confidential assessment with a licensed clinician.
Evidence-Based treatment for Drug and Alcohol Addiction
The kind of therapy you receive can significantly influence the success of your recovery journey, particularly for Native Americans in Arizona. At Virtue Recovery Center, we utilize evidence-based treatment methods tailored specifically to your needs, ensuring you receive the most effective and relevant care possible. When we refer to a method as "evidence-based," it signifies that it has undergone comprehensive research, been tested across diverse settings, and has consistently proven its effectiveness.
These evidence-based methods have been scrutinized and published in respected scholarly journals and standardized to ensure they provide consistent results whenever they are implemented. By incorporating these practices, Virtue Recovery Center ensures that your treatment plan will be customized to meet your individual needs, taking into account your unique Native American identity, traditions, and cultural heritage. You can rest assured knowing that your path to recovery is designed with the utmost care and precision.
High-Quality Addiction Treatment in Arizona
VRC is staffed by trained professionals with extensive experience helping people from all walks of life recover from addiction, co-occurring disorders and trauma. When you come to VRC, you'll be surrounded by clinicians, counselors, therapists and other addiction treatment professionals, ensuring you have the support you need to start recovering from drug or alcohol abuse.
Check Your Health Insurance Coverage With Virtue Recovery Center
If you're committed to recovery, submit a request to one of our professional admission coordinators today using the form below. Before discussing the next steps, a coordinator will address any inquiries regarding our programs, including interacting directly with Medicaid on your behalf to check your insurance coverage levels for drug or alcohol addiction rehab.
Using your Health Insurance Card, fill out all of the fields on the confidential form.
A member of our staff will contact your insurer to verify if your policy will cover your treatment
We will contact you promptly with the results of the verification and discuss the next steps
Check Your Health Rehab Coverage
*Insurance Disclaimer: Virtue Recovery Center will attempt to verify your health insurance benefits and/or necessary authorizations on your behalf. Please note, this is only a quote of benefits and/or authorization. We cannot guarantee payment or verification eligibility as conveyed by your health insurance provider will be accurate and complete. Payment of benefits are subject to all terms, conditions, limitations, and exclusions of the member's contract at time of service. Your health insurance company will only pay for services that it determines to be "reasonable and necessary." Virtue Recovery Center will make every effort to have all services preauthorized by your health insurance company. If your health insurance company determines that a particular service is not reasonable and necessary, or that a particular service is not covered under your plan, your insurer will deny payment for that service and it will become your responsibility.
Some Statistics and Information About Native American
Some Statistics and Information About Native American
Native Americans experience unique concerns that include historical trauma, discrimination, racism, and an increased risk for mental health illness. 
Compared with other U.S. racial and ethnic groups, Native Americans and Alaskan natives had the highest drug-related deaths between 2013 and 2017. 
Alcohol-related deaths were the highest and increased at a rate of 4% per year from 2000 to 2017. 
Methamphetamine use has also increased at higher rates than marijuana, cocaine, and heroin. 
A 2019 study found a much higher percentage of Native Americans reported using stimulants such as cocaine and methamphetamines. 
Data show that physical health conditions also play a substantial role in substance use disorders, including chronic pain and medical illness.
START YOUR RECOVERY TODAY!
Contact Virtue Recovery Center 24/7 for inpatient treatment near you