24-Hour & Same-Day Emergency Drug and Alcohol Rehab Admission Near Me
Quitting using substances can be challenging. However, continuing drug and alcohol use poses severe health and safety risks. Therefore, seeking emergency drug and alcohol rehab centers after deciding to quit can save lives. This page will provide information on the advantages of urgent addiction treatment and how to get into rehab immediately.
24-Hour and Same-Day Emergency Inpatient Rehab Admission Near Me
Finding immediate help for drug and alcohol addiction is crucial, and 24-hour and same-day emergency rehab centers are designed to provide exactly that. These facilities offer immediate access to medical and therapeutic support at any time of the day or night, ensuring that individuals who need urgent treatment can receive it without delay.
The services provided by these immediate response rehab centers typically include detoxification, medical stabilization, and admission into a longer-term treatment program. Upon arrival, an initial assessment is performed to determine the severity of the addiction and any co-occurring mental health conditions. This helps the team to create a personalized treatment plan that addresses all aspects of the individual's health and well-being.
Detoxification is often the first step in treatment, as it allows the body to rid itself of the harmful substances. Medical professionals monitor this process around the clock to manage withdrawal symptoms and ensure the patient's safety. After detox, patients may transition into a residential or outpatient treatment program where they can receive therapy and learn coping strategies to prevent relapse.
These 24-hour and same-day rehab centers are life-saving resources for individuals who find themselves in the throes of a substance use crisis. However, availability can vary due to high demand. If you or someone you know needs immediate help, don't hesitate to reach out to local healthcare providers or search online for "24-hour emergency drug and alcohol rehab centers near me." Remember, the most important step is reaching out for help.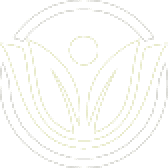 Get Admitted Into Rehab With Us
Get immediate treatment help now. 100% safe & confidential.
CALL (866)-461-3339
Contact us to schedule a free confidential assessment with a licensed clinician.
Complete the rehab admissions form below to receive a prompt call back from a member of our experienced and compassionate admissions staff. The form serves as your initial bridge to us, enabling us to quickly connect with you and guide you through the next phases of admission. This includes verifying insurance coverage, arranging for a same-day assessment, and addressing any queries or concerns you might have. We also try to cater to emergency admissions, ensuring immediate care and support for those in urgent need. Our objective is to offer a smooth and reassuring experience from the moment you fill out the admissions form to your successful integration into our rehab program. Embark on your path to recovery today by completing the admissions form below, marking your first step towards a healthier, happier life.
What is a Same-Day Admission Rehab?
What is a Same-Day Admission Rehab?
Same-day admission rehab is a rehabilitation program where you can access immediate support for substance abuse. These same-day recovery programs are often designed to address a range of substance abuse and mental health issues, including drug and alcohol addiction and co-occurring and behavioral disorders. They offer immediate assistance.
In traditional rehabilitation settings, you often have to undergo a lengthy admissions process involving assessments, paperwork, and waiting periods before you can begin treatment. However, emergency rehab services aim to eliminate unnecessary delays and provide quick intervention for addiction.
While same-day admission rehab centers offer immediate access to treatment, they may not be suitable for everyone. Some may require a more extensive evaluation or stabilization before beginning treatment, particularly if they have complex medical or psychiatric conditions. In such cases, alternative treatment options or a different level of care may be recommended.
What is the Admissions Process at Same-Day (Emergency) Detox Centers?
What is the Admissions Process at Same-Day (Emergency) Detox Centers?
The admissions process at an emergency detox and recovery center is designed to quickly assess your needs and provide immediate addiction treatment for withdrawal symptoms. These rapid-response rehab centers prioritize intervention and medical stabilization. The admissions process may vary depending on the detox center's protocols. However, here's a general overview of the admissions process:
Initial contact: Initial contact will typically be made by phone or in person. This can be done by the individual seeking treatment, a family member, or a healthcare professional.
Pre-assessment: A pre-assessment may occur over the phone or in person before admission. During this stage, basic information is gathered to determine your eligibility for the program and the severity of your substance use. This may include questions about your drug or alcohol use history, medical conditions, and any previous treatment experiences.
Medical screening: Fast-acting rehab centers prioritize the safety of their clients. Therefore, a medical screening is conducted to assess your physical health and any potential risks associated with withdrawal. This assessment may include a physical examination, reviewing medical history, and possibly conducting laboratory tests.
Stabilization and treatment planning: Upon admission, you'll receive prompt care to manage your withdrawal symptoms and guarantee your safety. A team of medical professionals and addiction specialists will closely monitor your vital signs, prescribe necessary medications, and provide support to ease your discomfort.
Comprehensive assessment: While stabilization is underway, a thorough assessment is conducted to gather detailed information about your substance use, medical history, mental health, and social factors. This assessment helps in developing an individualized treatment plan for ongoing care.
Treatment recommendations: Based on the assessment, treatment recommendations are made to address your specific needs. This may include a referral to inpatient or outpatient treatment programs, therapy options, support groups, or other appropriate resources.
Discharge planning: Same-day detox centers typically aim to stabilize and transition you to a suitable level of care. The facility will assist you with discharge planning, which includes coordinating your ongoing treatment, scheduling follow-up appointments, connecting you with community resources, and ensuring a seamless transition to the next phase of your recovery.
Can You Get Admitted Immediately at an Inpatient Rehab Center?
Can You Get Admitted Immediately at an Inpatient Rehab Center?
Inpatient rehab centers generally have a more structured admissions process compared to rapid-response rehab facilities. While immediate admission to an inpatient rehab center is not always guaranteed, some facilities offer same-day rehab admissions under certain circumstances.
Here are a few factors that can influence the admission process at an inpatient rehab center:
Bed availability: Bed availability is critical for immediate admission to inpatient rehab. Vacant beds can increase the chances of admission.
Medical and psychiatric evaluation: Before admission, a medical and psychiatric evaluation is necessary to determine the severity of the condition and ensure appropriate care.
Pre-assessment and screening: Before admission, a pre-assessment may occur to discuss substance use, mental health, medical conditions, and treatment goals. This helps determine if the rehab center and its programs are the best options.
Insurance verification and financial considerations: Insurance coverage and financial arrangements can impact admission timing. This may involve verifying benefits, arranging payment, or exploring alternative funding options.
Inpatient rehab centers prioritize the safety and well-being of their clients. While immediate admission may be possible in certain cases, there are instances where a more thorough assessment or medical stabilization may be required. Additionally, some may prefer or benefit from a planned admission to prepare for their treatment and ensure a smooth transition.
To get into rehab immediately, contact a Virtue Recovery Center or a healthcare provider for guidance. They can recommend suitable treatment options based on your specific needs. If immediate admission is recommended, you'll undergo an intake evaluation and, if accepted, you'll begin with medically supervised detoxification. The main part of the program typically includes therapy, counseling, and medication management.
How is The Intake Assessment and Evaluation Carried Out for Emergency Rehab?
How is The Intake Assessment and Evaluation Carried Out for Emergency Rehab?
The admissions process at same-day emergency rehabs typically involves a streamlined assessment and intake procedure. A same-day admission rehab facility may conduct a quick evaluation to determine your suitability for the program. Once deemed appropriate, you can be admitted for prompt addiction recovery services.
The specific treatment modalities and therapies can vary depending on the facility, but they generally encompass a comprehensive approach to recovery, incorporating medical, psychological, and behavioral components.
Below is a general overview of what you can expect from the intake assessment and evaluation carried out in an emergency rehab setting:
Initial contact: You, a loved one, or a healthcare professional will contact the center for immediate assistance.
Immediate evaluation: A healthcare professional evaluates your vital signs, consciousness level, and medical concerns.
Substance use assessment: A quick assessment of your substance use history is conducted to determine treatment requirements.
Mental health evaluation: Your mental health status is assessed for co-occurring disorders or psychiatric symptoms.
Medical screening: A brief physical examination, medical history review, and basic laboratory tests are done to assess physical health and identify potential complications.
Safety and risk assessment: Your risk level and potential harm to yourself or others are evaluated.
Treatment planning: A treatment plan is developed based on the assessments to address immediate needs, such as detoxification, stabilization, withdrawal management, or acute psychiatric symptom management.
What to Expect at an Emergency Drug and Alcohol Inpatient Rehab
What to Expect at an Emergency Drug and Alcohol Inpatient Rehab
When you go to inpatient rehab for drug and alcohol emergencies, you can anticipate a structured and rigorous treatment plan. A thorough medical and psychiatric assessment will evaluate your overall physical and mental well-being during admission. If necessary, supervised detoxification and withdrawal management will be available.
An inpatient rehab program follows a structured daily routine with therapy sessions, group activities, educational programs, and recreational activities. A personalized treatment plan is developed, including individual counseling, group therapy, and various therapeutic approaches. In addition, peer support and group therapy sessions help foster a sense of community, and education and skill-building sessions are offered to increase understanding of addiction and develop coping strategies.
Towards the end of the program, aftercare planning is provided to ensure ongoing support and help you maintain sobriety after leaving the inpatient rehab setting.
Types of Drug and Alcohol Addiction Treatment Offered in an Inpatient Emergency Rehab
Types of Drug and Alcohol Addiction Treatment Offered in an Inpatient Emergency Rehab
In an inpatient emergency rehabilitation facility, various types of drug and alcohol addiction treatment are offered to address your specific needs. The particular treatment modalities and approaches may vary between rehab facilities. However, below is a general outline of some of the emergency treatment options offered at an inpatient emergency rehab center:
Medical detoxification: Assistance with withdrawal management using medications and close medical supervision
Individual counseling: One-on-one support and guidance to explore underlying causes, work on personal issues, and develop coping strategies
Group therapy: Sessions where individuals with similar substance abuse issues come together to share experiences and provide support
Cognitive-behavioral therapy (CBT): Identifying and modifying negative thought patterns and behaviors related to addiction.
Family therapy: Involvement of family members to address family dynamics and relationships affected by addiction
Dual diagnosis treatment: Integrated care for co-occurring mental health disorders alongside addiction
Holistic therapies: Activities like mindfulness meditation, yoga, art therapy, music therapy, and recreational therapy
Education and relapse prevention: Providing information about addiction, its effects, and strategies to prevent relapse.
What Is a 24-hour Emergency Drug and Alcohol Detox?
What Is a 24-hour Emergency Drug and Alcohol Detox?
A 24-hour emergency drug and alcohol detox is a specialized program providing around-the-clock medical supervision and support for those undergoing detoxification from drugs or alcohol. This type of detox is typically offered in emergency settings, where quick intervention is required to address severe withdrawal symptoms or potential medical complications associated with substance withdrawal.
During detox, trained medical professionals closely monitor you or your loved one, assessing vital signs and managing symptoms to ensure safety and well-being. Medications may be administered to alleviate withdrawal symptoms and prevent complications. The program is equipped to respond quickly and effectively in a medical emergency.
Emotional support and counseling are also available to help you or your loved one cope with the psychological challenges of detoxification, including anxiety and depression. The program prioritizes safety by implementing stringent protocols, such as monitoring potential complications, preventing self-harm, and providing immediate assistance. These measures help create a secure environment where you or your loved one can focus on recovery.
After detox, you'll typically be guided to further treatment or rehabilitation programs. The detox program can provide referrals to appropriate resources to support ongoing recovery.
How Much Does Same-Day Inpatient Rehab Cost?
How Much Does Same-Day Inpatient Rehab Cost?
The cost of same-day inpatient rehab can vary widely depending on many factors, including the location, facility amenities, duration of treatment, level of care required, and specific treatment services provided. On average, a 30-day program can cost between $5,000 and $20,000, while rapid detox can range from $5,000 to $10,000.[i]
At Virtue Recovery Center, we understand that the cost of rehab should not be a barrier to those seeking help. That's why we offer flexible payment arrangements tailored to your budget. Call 866-461-3339 to learn more about our inpatient rehabilitation costs.
[i] Stilkind, Joseph. "Average Cost of Drug Rehab [2023]: By Type, State and More." NCDAS, 1 Jan.
2023, drugabusestatistics.org/cost-of-rehab.
How Much Does Same-Day Outpatient Rehab Cost?
How Much Does Same-Day Outpatient Rehab Cost?
Same-day outpatient rehab expenses can differ based on multiple factors such as the location, facility amenities, treatment duration, level of care needed, and specific services provided. On average, outpatient rehab costs between $1,400 to $10,000 for 30 days, while outpatient detox may cost around $1,000 per day.
We at Virtue Recovery Center believe rehab costs should not prevent anyone from seeking help. Therefore, we provide payment options that can be adjusted according to your budget. To learn more about our outpatient rehabilitation expenses, call 866-461-3339.
How To Pay For 24-Hour Emergency Alcohol and Drug Rehab Program
How To Pay For 24-Hour Emergency Alcohol and Drug Rehab Program
Paying for a 24-hour emergency alcohol and drug rehab program can be a significant concern and barrier for those seeking treatment. Contact the rehab center you're interested in to discuss payment options and obtain information about the costs involved. Typically, they can guide you through the process and help you navigate insurance coverage, if applicable.
Below are some additional ways to finance a 24-hour rehab program:
Health insurance: Contact your health insurance provider or call us at 866-461-3339 to verify your rehab insurance coverage for substance abuse treatment. Ensure you understand your deductibles, co-pays, and limitations on treatment duration.
Financing options: Some rehab centers may offer financing options or payment plans.
Employee Assistance Programs (EAP): Check with your employer's EAP to see if they offer coverage or financial help for substance abuse treatment.
Medicaid or Medicare: If you're eligible for Medicaid or Medicare, these programs may cover some or all substance abuse treatment costs.
Sliding scale fees or financial assistance: Rehab centers may offer financial aid based on income. Ask about available options.
Personal funds and savings: Consider paying for rehab with personal funds or help from family and friends.
Does Insurance Cover Same-Day Emergency Rehab?
Insurance coverage for same-day emergency rehab can vary depending on several factors, including the specific insurance plan. Carefully reviewing your policy to understand the extent of coverage is essential. Call 866-461-3339. We can provide specific details regarding your plan, including coverage levels, co-pays, and other relevant information to help you understand your financial responsibility.
More Questions About Getting Admitted Into Inpatient Rehabilitation Treatment?
Virtue Recovery Center offers professional telephone-based assessments, undertaken by trained and experienced case managers, for free.
Call Now on 866-461-3339
Alternatively, you can fill up the rehabilitation admissions form and and a member of our team will get in touch with you.
How to Find Drug and Alcohol Rehabilitation Centers Near Me
How to Find Same-Day Emergency Rehab Centers Near Me
At Virtue Recovery Center, we offer personalized substance abuse treatment to promote lasting sobriety through tailored care. Our multiple accredited treatment facilities utilize current, evidence-based therapies for drug and alcohol addiction, recognizing each client's individualized needs and challenges. Start your recovery journey today with a remote free assessment—dial 866-461-3339.
If you're committed to recovery, you can also visit any of our physical locations listed below.
Chandler, Arizona: 111 S Hearthstone Way, Chandler, AZ 85226, United States
Sun City West, Arizona: 13951 W Meeker Blvd, Sun City West, AZ 85375, United States
Houston, Texas: 9714 S Gessner Rd, Houston, TX 77071, United States
Killeen, Texas: 5200 S W S Young Dr, Killeen, TX 76542, United States
Las Vegas, Nevada: 8225 W Robindale Rd, Las Vegas, NV 89113
Astoria, Oregon: 263 W Exchange St, Astoria, OR 97103, United States
Alternative Ways To Find Nearby Rehabilitation Centers
Alternative Ways To Find Nearby Rehabilitation Centers
To find additional same-day emergency rehab centers nearby, review the following steps to make an informed decision:
Research Online: Conduct online research using search engines or addiction treatment directories. Use keywords such as "same-day admission rehab near me," "emergency drug rehab near me," or "emergency alcohol rehab close to me," followed by your exact location.
Use Treatment Referral Helplines: Contact referral helplines, hotlines, or organizations like the Substance Abuse and Mental Health Services Administration (SAMHSA) for a list of conveniently located same-day rehab centers that meet your needs.
Consult with Healthcare Professionals: Find addiction treatment professionals in your immediate area who can provide valuable advice and recommendations on the nearest rehab centers.
Seek Recommendations: Friends, family members, or others who've gone through addiction treatment can share personal experiences and insights to help you identify geographically close emergency rehab centers.
Check Online Reviews and Testimonials: Reading online reviews and testimonials can be a helpful way to evaluate the quality of care and treatment effectiveness. Pay attention to reviews that discuss treatment programs, staff, amenities, and overall satisfaction.
Verify Licensing and Accreditation: Before choosing a rehab center, make sure it is licensed and accredited by regulatory bodies. These organizations ensure the center meets high-quality standards and ethical practices.
Consider Location and Accessibility: When choosing a recovery program, it's important to consider if you prefer getting treatment within proximity to your home, work, or support system, which can help make the recovery process more manageable.
Assess Treatment Approaches and Services: When searching for a facility, carefully research the available treatment options and services. This includes therapies, amenities, detox programs, and aftercare support. Ensuring that the facility meets your needs and preferences is crucial.
Contact the Rehab Centers: Be sure to ask about the treatment center's philosophy, staff qualifications, available amenities, and any other specific preferences or requirements you may have. For example, you could ask, "Do you offer same-day inpatient rehab near me?"
Verify Insurance Coverage and Cost: Check if the program accepts your insurance or offers financing options to avoid unexpected expenses. Ask about the total cost, including additional fees, to ensure it fits your budget.
Visit the Facility: Visit the local rehab centers you're considering. You can visit the facility, meet the staff, and familiarize yourself with the treatment environment. This is also the perfect chance to ask questions.
Can I Walk Into a Same-Day Detox Center Near Me?
Can I Walk Into a Same-Day Detox Center Near Me?
Technically, you can walk into a same-day detox center without a prior appointment, but it's advised that you make an appointment first. Same-day rehabilitation centers are usually quite busy and occupied with other patients and responsibilities. Making an appointment will ensure undivided attention for you or your loved one.
At Virtue Recovery Center, we take pride in our addiction treatment centers which have earned top ratings for patient satisfaction. Additionally, we have established partnerships with many major insurance companies throughout the United States. Call 866-461-3339 to make an appointment and initiate your recovery today. Our caring admissions staff looks forward to speaking with you and providing the compassion and empathy you deserve.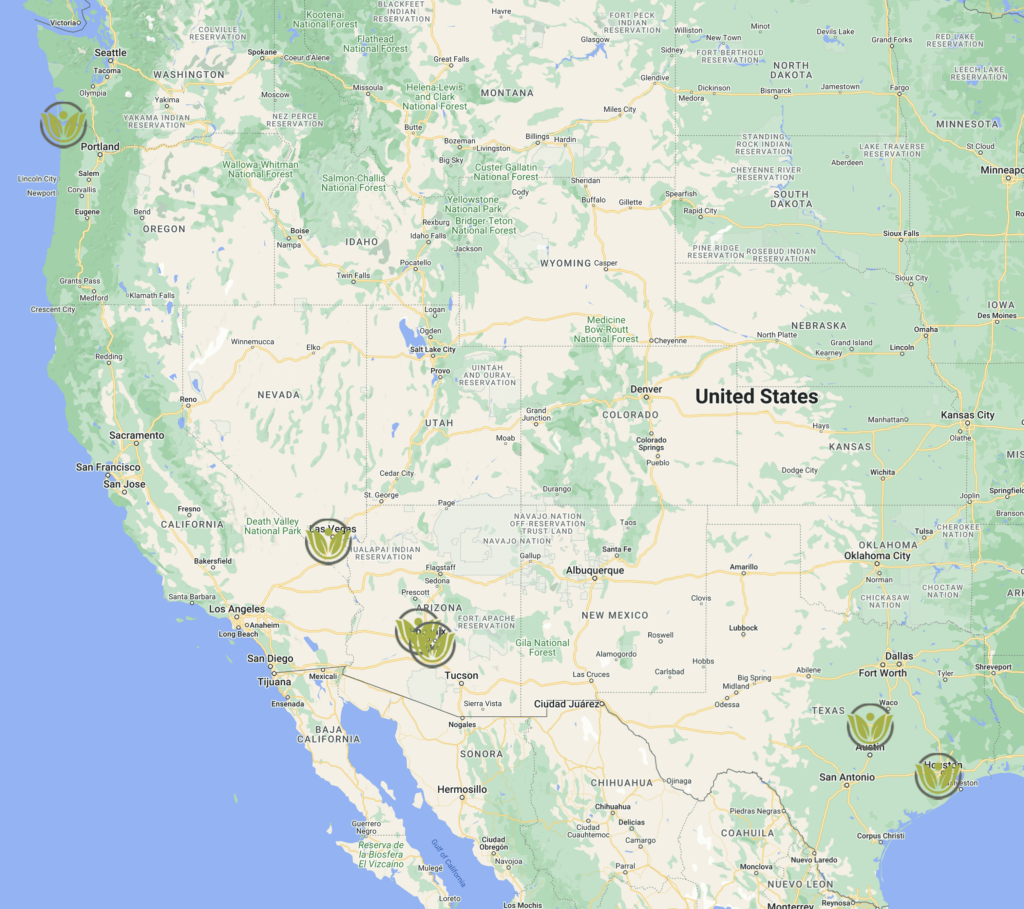 Does My Insurance Cover the Full Rehabilitation Process?
Rehab insurance coverage for rehabilitation varies based on factors such as your insurance plan, policy terms, and individual circumstances. Some plans offer extensive coverage, while others may have limitations or conditions that must be met. Here are some points to consider regarding insurance coverage for the rehabilitation process:
Insurance plans: Different insurance plans, such as private insurance, employer-sponsored plans, Medicaid, or Medicare, may have varying levels of coverage for rehab treatment. You can quickly verify coverage by filling out our confidential, no-obligation online insurance verification form or by calling 866-461-3339.
In-network providers: Many insurance plans have a group of preferred providers with whom they have agreed on rates. If you choose to go to a rehab facility or healthcare provider that is "in-network," your treatment may be covered more extensively. However, if you go "out-of-network," you may be responsible for higher out-of-pocket expenses.
Prior authorization: Some insurance plans require prior authorization or pre-approval, so you must obtain approval from your insurance company to ensure coverage.
Treatment duration and type: Some insurance policies may restrict the length of treatment or the type of rehab programs they cover. For instance, they may only cover a set number of days in an inpatient facility or have limitations on certain types of therapy or alternative treatment options.
Medical necessity: Whether or not your rehab treatment is covered by insurance will depend on medical necessity. Your insurance company may ask for proof that the treatment is necessary and meets their specific coverage criteria. This may require you to provide documentation from healthcare professionals who support the need for rehab treatment.1
Co-pays, deductibles, and out-of-pocket expenses: Insurance coverage does not necessarily mean you won't have any out-of-pocket expenses for medical care. You may still be responsible for co-pays, deductibles, or other costs. Therefore, reviewing your policy's cost-sharing requirements and determining any financial responsibilities you may have is crucial.
To determine the specific coverage provided by your insurance plan, Call 866-461-3339. We can provide detailed information about your coverage, including the extent of coverage for rehab treatment, any limitations or restrictions, and the process for obtaining pre-authorization if required.
Take the first step to recovery
Call 866-611-1628 to speak with a recovery coordinator immediately, or complete the brief form below to receive a prompt call back from a member of our experienced and compassionate admissions staff. All communication is 100% Confidential.
Some Statistics and Information About Rehab Admissions
Some Statistics and Information about Same-Day Detox and Rehab
Emergency detox is a short-term intervention that offers immediate support to stabilize individuals and prepare them for ongoing treatment and rehabilitation.
Research indicates that patients who have to wait long before receiving treatment are less likely to attend appointments and complete the treatment.
Research indicates that undergoing detoxification and receiving appropriate treatment can boost recovery rates and reduce the need for such services in the future.
According to a study in the Journal of General Internal Medicine, there is an urgent need for hospitals to establish addiction treatment systems for patients receiving emergency and inpatient care.
In general, drug and alcohol treatments are safe and don't pose a threat of harm to patients. However, failing to assist a patient in need can be a safety risk. Programs that require patients to continuously call back for an available bed can put their patients at significant risk.
Between 40% and 60% of people with substance use disorders experience a relapse. This incidence is comparable to recurrence rates for other chronic conditions like asthma or hypertension.
In 2020, just over half of the substance abuse treatment facilities in the United States received federal, state, county, or local government funding.