DRUG REHAB IN CHANDLER, ARIZONA
Drug addiction has become more and more common in our society today than any other addiction.
The root of addiction could be from several things such as emotional problems, peer pressure, and family dysfunction that play a huge role in causing addiction. More and more people today are having drug abuse problems because of a certain downfall or depression in their lives. Depression can come from many areas: family problems, friends, health, and sexual relationships. All of these factors in life can make a person fall into the hands of drug abuse. Even if just one area in life's factors is lacking, such as health, one may resort to drugs to find a gateway to happiness. Drugs are definitely not the way to go because they eventually only make matters worse.
The root of this problem can be clear and visible. If you notice any signs of drug abuse from anyone you know, you should immediately call for help before the problem develops into a stronger disorder. If you notice your friend is not acting well and is becoming more and more depressed, you should immediately ask if the person is doing alright and anything you can help them with. You should comfort the person because harsh words or getting angry can lead to more serious problems such as suicide. The harsh reality of today is that too many people do not get help soon enough. There are people out there that have chronic depression, and as the person goes on without any help, it develops stronger and stronger in other areas of the person's life. It is definitely crucial to help the person out by asking them about their addiction and pain. You certainly do not want to sound too intimidating or cruel to the person you are trying to help because a person on drugs is easily offended and extremely sensitive. Although depression isn't the only root of addiction, there are plenty of other problems that cause one to resort to drug abuse.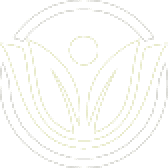 FREE ASSESSMENT
Get immediate treatment help now. 100% safe & confidential.
DRUG REHAB IN CHANDLER, ARIZONA
Co-occurring mental health disorders and substance abuse do not have to ruin your life- there is a way out. With appropriate, effective, and proven treatment with a full continuum of holistic care, long-term recovery from a dual diagnosis can be possible. Hope can return. Clinicians, therapists, case managers, drug and alcohol counselors, and the passionate staff at Virtue Recovery in Chandler work with you at each stage of the recovery process and provide the level of care needed to support each individual to sustain a healthy recovery.
Start your recovery right away.
Start your recovery right away. Contact Virtue Recovery Center at 866-558-1376 to find a treatment program near you.
Co-occurring, also called "dual diagnosis" means that a person is affected by substance abuse and a mental disorder. If you are struggling with trauma, a behavioral disorder, depression, sobriety and/or alcohol abuse with drugs, addiction treatment at our rehabilitation facility is a safe place to start the road to recovery.
When mental disorders go untreated, they can sometimes be the root cause of substance use. Sometimes, a person has a mental condition that causes them to self-medicate through drugs and alcohol. A dual diagnosis is exponentially challenging for people, and professionals should see them in a treatment program like our drug and alcohol rehab in Chandler.  Virtue Recovery Center offers diverse solutions for addiction treatment: inpatient residential treatment and behavioral health programs for long-term recovery from drug and alcohol abuse.
Evidence-based research has shown how to treat dual-diagnosis safely and effectively addressing them simultaneously, with proven interventions. At Virtue Recovery, we treat dual diagnosis with a fully integrative plan at our alcohol and drug rehab in Chandler, Arizona. We offer a holistic and integrative addiction treatment approach for helping people through the complexities of dual diagnosis.
Virtue Recovery Center, in Chandler, Arizona uses various interventions and evidence-based addiction treatment therapies such as Cognitive Behavioral Therapy (CBT), Dialectical Behavioral Therapy (DBT), experiential therapy, with a Humanist and Holistic approach for our clients to have an optimal experience on their recovery in Chandler's alcohol and drug rehab. Each person's response to dual diagnosis treatment varies, so we believe that having several tools to draw from will assist them throughout their recovery.
TYPES OF DUAL DIAGNOSIS AND MENTAL DISORDERS
Mental health disorders can include mild to severe diagnoses, including anxiety disorders, depression, PTSD and Acute Trauma, Personality Disorders, Eating Disorders, ADHD, OCD, Bi-Polar 1 & 2, Schizophrenic Disorders, and others.
When we speak about co-occurring treatment at our drug and alcohol rehab in Arizona, we realize that they happen independently though they can overlap and be given the correct interventions. Both conditions are treatable at Virtue Recovery as we clinically determine which approach is suitable for each person.
Mental disorders and substance abuse both affect the brain on how it processes information. Both co-occurring disorders may cause emotional behaviors which need to be stabilized, and there can be evidence of physical illness. All these areas should be carefully and holistically treated when going through the process of recovery.
DUAL DIAGNOSIS TREATMENT – CHANDLER, ARIZONA
Everyone at Virtue Recovery Center's Dual Diagnosis Treatment in the Chandler, Arizona, location realizes the client's complexities of mental challenges and how addiction has profoundly affected their lives and their loved ones.
At our newly remodeled Drug Rehab treatment center in Chandler, AZ, we understand that some people struggling with addiction and mental health disorders may not realize they have an underlying issue that we carefully address. At the Virtue Recovery Center drug and alcohol rehab, treatment and recovery experts and a support staff team take time with each individual diagnosed with a co-occurring disorder and strive to build a strong rapport.
This creates safety and trust so the client may be best served as they are helped with an approach based on their individual needs. Several choices of modalities may work as not one approach or intervention can work for everyone.
HOW IT WORKS- CHANDLER, ARIZONA
What does dual diagnosis treatment look like? Every person admitted to Virtue Recovery alcohol and drug rehab in Chandler, AZ, is first clinically and thoroughly evaluated in an assessment.
In the assessment, the client can offer a history that will clarify steps taken to optimize physical, mental, social, emotional, behavioral, and life skills. The clinical assessment will determine the care needed throughout the rehab program.
After the initial evaluation, the client will receive the appropriate psychiatric and clinical care, including short-term medication protocols used in the detoxification process. Some people may continue with a medication treatment plan for mental health stabilization if necessary to address substance use and allow for appropriate recovery.
Men and women are affected differently when dual diagnosis and are treated appropriately with interventions that specifically help their biology. In addition, no matter what gender people identify as, treatment is individualized at our drug rehab in Chandler.
Each person entering Virtue Recovery Drug Rehab Center in Arizona will be given individual psychiatric care, a therapist, a support staff, group facilitators, and a medical doctor for initial evaluation. Throughout the week, there will be several small group therapy sessions, individual therapy sessions, recreational activities, life skill development, creative outlets, expressive therapies, addiction education, and mental health tools for a sustainable recovery for long-term health and well-being.