KILLEEN TEXAS DRUG AND ALCOHOL TREATMENT FACILITY TOUR
Virtue Recovery Center in Killeen Texas is a beautiful residential drug and alcohol treatment facility with 48 recovery beds conveniently located outside Austin, just a short drive from Houston, Dallas, and San Antonio.
Serving the great state of Texas and the Southern United States, Virtue Recovery Center in Killeen Texas treats individuals suffering from drug addiction, alcoholism, and dual diagnosis (co-occurring addiction and mental health diagnoses) with the highest quality evidence-based rehabilitation methodologies; from one-on-one and structured group cognitive-behavioral therapy to electronic brain stimulation (EMBP) and other cutting-edge evidence-based treatment modalities. As with our other Joint Commission-accredited inpatient rehabilitation facilities in Chandler Arizona and Astoria Oregon, treatment at our Killeen Texas recovery center is covered by all major PPO insurance plans and the United States Department of Veterans Affairs, and insurance may cover up to 100% of the cost of treatment. For individuals and families who may not have sufficient residential substance abuse insurance benefits to qualify them financially for our program, we will work closely with you and your loved ones to design a payment plan that can bring treatment at Virtue Recovery Center into the grasp of every family. Please call our friendly admissions department to learn how our luxurious treatment center in Killeen Texas can help you recover!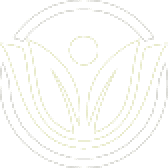 FREE ASSESSMENT
Get immediate treatment help now. 100% safe & confidential.