60-Day (2-Month) Inpatient Drug and Alcohol Addiction Rehab Centers Near Me
Inpatient rehab is a treatment program in a controlled environment where patients stay in an on-site facility and receive 24-hour emotional and medical support for substance abuse, alcohol addiction, and/or a dual diagnosis. A variety of 60-day inpatient rehab centers are available, and the treatment types and amenities provided will differ for every treatment center.
Opting for a 60-day drug and alcohol rehabilitation program with Virtue Recovery Center could be a significant step towards your recovery journey. This extended rehab program provides an immersive healing environment where you can wholly focus on overcoming addiction. With round-the-clock medical supervision during the detoxification phase, withdrawal symptoms are managed effectively. Also, intensive therapy sessions, both individual and group-based, allow you to confront and address the root causes of your addiction.
Further, Virtue Recovery Center emphasizes not just on recovery but also on personal development and life skills. Through various activities and workshops, you'll acquire effective coping mechanisms, learn to manage stress, and build strategies to prevent relapse. These tools equip you to handle real-world challenges post-rehab and maintain long-term sobriety. This holistic approach makes the 60-day program at Virtue Recovery Center a comprehensive solution for overcoming substance abuse.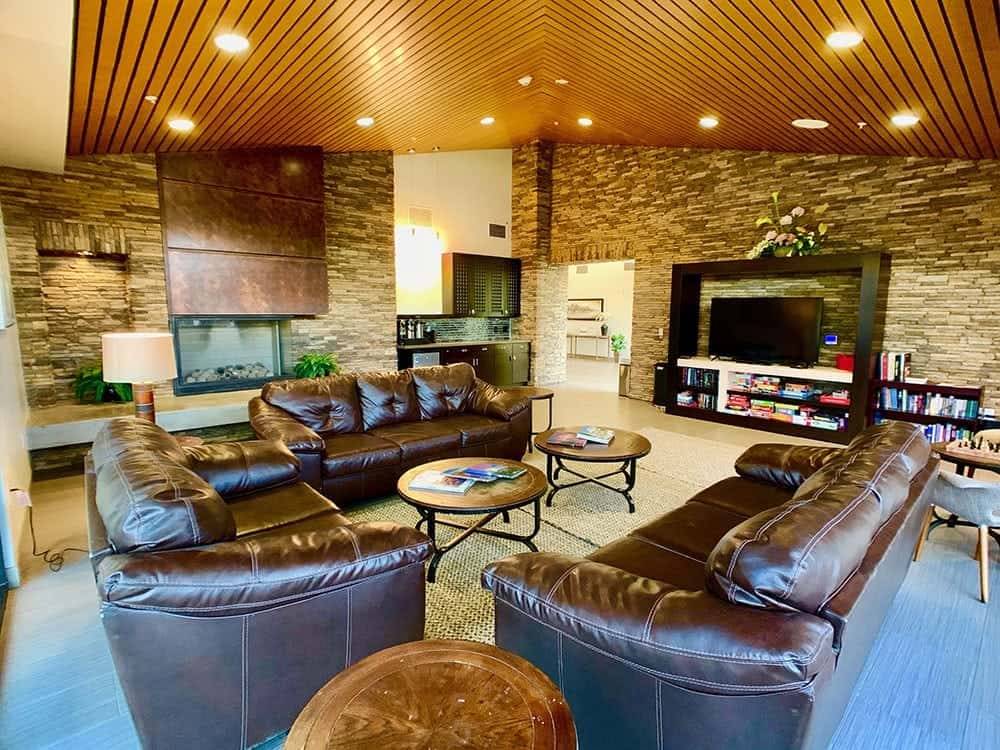 FREE DRUG & ALCOHOL ASSESSMENT
What is a 60-Day Inpatient Rehab Center?
Comprehensive 60-day inpatient rehab centers are 2-month long drug and alcohol addiction rehabilitation programs structured to support the patient on their sobriety journey without the distractions of everyday life. To help the program experts provide the appropriate treatment, a thorough clinical assessment of the patient is required at the start of the rehab process. This evaluation may be completed as soon as or before a patient is admitted into the program.
The extended stay allows for a thorough focus on recovery, providing patients with medical care, therapeutic support, and life skills training in a structured, substance-free environment. The goal of these programs is to equip individuals with the tools and strategies necessary to maintain long-term sobriety and to address any underlying issues that may contribute to their addiction.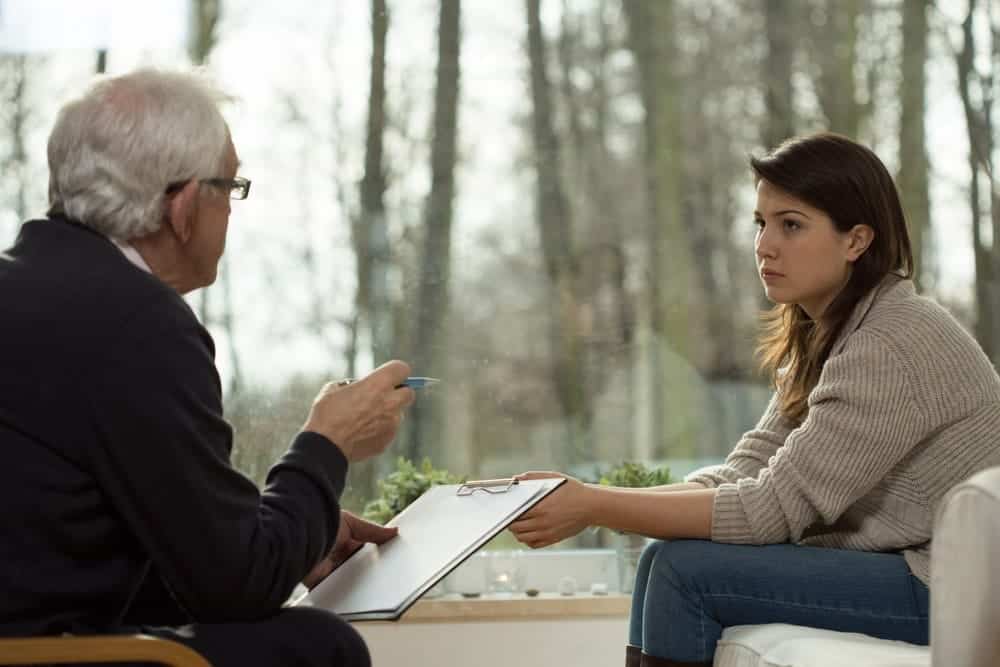 How Much Does 60-Day Drug and Alcohol Rehab Cost?
A two-month rehabilitation treatment center can cost anywhere from $12,000 to $60,000.1 The cost varies due to the patient's health insurance plan, the type of treatment needed, and the facility amenities. Extended outpatient treatment may be recommended after the 60-day inpatient rehab, which is an additional cost. Despite the seemingly high costs, it's crucial to consider the significant benefits that come with investing in a comprehensive rehab program. Effective addiction treatment not only helps individuals regain control over their lives but also reduces the societal costs associated with substance abuse. Many facilities offer payment plans, scholarships, or sliding scale fees to help make treatment more affordable. Additionally, some health insurance plans cover addiction treatment partially or fully. Therefore, while the initial costs might seem daunting, the long-term payoff in terms of improved health, relationships, and productivity is immeasurable. Learn more:
Does Insurance Cover 60-Day Rehab Programs?
Typically, insurance will cover the cost of sixty-day treatment programs. The coverage will be determined by the patient's insurance company and their specific policy. To learn if your insurance covers comprehensive 60-day rehab treatment, call us at 866-461-3339.
We are in-network with numerous insurance providers such as Aetna, Cigna, and United Healthcare. Insurance providers may offer extended care options to support the patient beyond the two-month substance abuse treatment. 
Our Helpline Number is 100% Free and Confidential
Find out if your health insurance covers rehab treatment
If you have a health insurance plan with one of the providers listed below, you can read our guide to find out if your coverage includes drug and alcohol rehabilitation programs.
Do 60-Day Rehab Centers Accept Medicaid?
Medicaid is state-administered, and coverage for two-month rehab programs will depend on the individual state and type of Medicaid program the patient is enrolled in. Each state manages its Medicaid program differently, following general parameters set by the Federal government. 2 Even if the patient is enrolled in Medicaid, there may be limitations on the type and duration of treatment. To determine if your state covers residential rehab for 60 days, call Medicaid directly. We can assist you in confirming your coverage by calling us at 866-461-3339.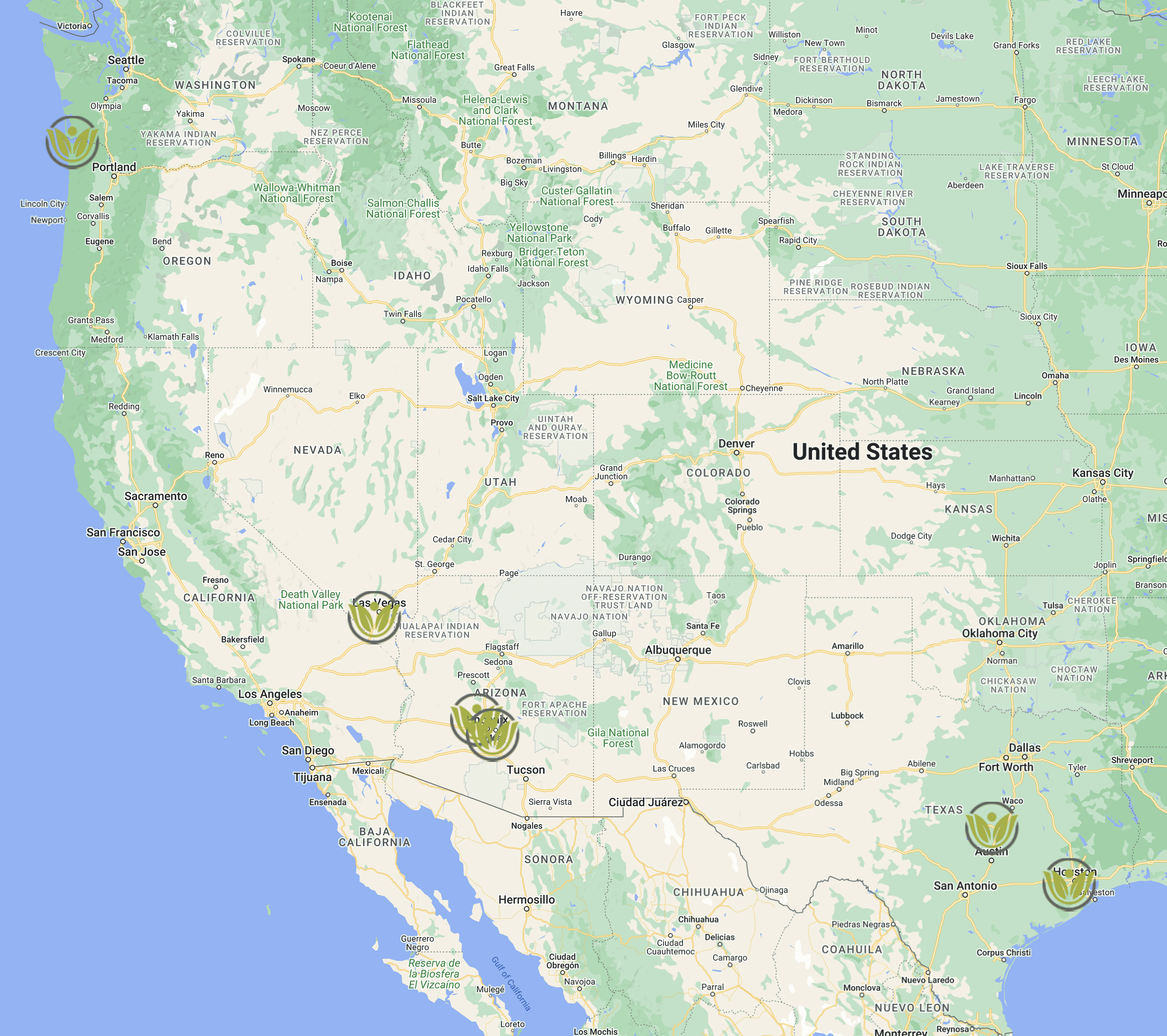 How to Find 60-Day Inpatient Rehab Centers Near Me
Virtue Recovery Center can assist with a remote drug and alcohol assessment by calling us at 866-461-3339, or you can visit any of our accredited treatment facilities at the following locations:
Chandler, Arizona: 111 S Hearthstone Way, Chandler, AZ 85226, United States
Sun City West, Arizona: 13951 W Meeker Blvd, Sun City West, AZ 85375, United States
Houston, Texas: 9714 S Gessner Rd, Houston, TX 77071, United States
Killeen, Texas: 5200 S W S Young Dr, Killeen, TX 76542, United States
Las Vegas, Nevada: 8225 W Robindale Rd, Las Vegas, NV 89113
Astoria, Oregon: 263 W Exchange St, Astoria, OR 97103, United States
Here are a few additional alternatives for nearby aftercare services:
Start your recovery right away.
Start your recovery right away. Contact Virtue Drug and Alcohol Recovery Center at 866-461-3339 to find a treatment program near you.
Do 60-Day Rehab Centers Offer Dual Diagnosis Treatment?
Typically, sixty-day recovery facilities offer dual diagnosis treatment. When a patient is diagnosed with a mental health disorder and a substance use disorder, this describes a dual diagnosis. People with substance addiction frequently struggle with mental health conditions, and mental health conditions can lead to substance abuse.
The dual diagnosis treatment in these centers involves a combination of detoxification, medication management, individual therapy, group therapy, and various therapeutic activities. The goal is not just to help patients overcome substance dependency but also to equip them with coping mechanisms to manage their mental health condition. Psychoeducation about both conditions is also part of the process to help patients understand and manage their symptoms better. It's important to remember that dual diagnosis treatment should always be conducted by professionals trained in treating both substance use disorders and mental health disorders.
What is the 60-Day Inpatient Rehab Intake Process
Every two-month rehab facility will have its own version of an intake process when receiving new patients to their treatment center. The intake process will also be determined by the type of treatment the patient is seeking.
The following are processes that may be conducted when a new patient is entering residential rehab for 60 days:
Initial Assessment: An initial assessment conducted by the rehab center's team to gather information about your mental health, substance use history, medical history, any previous treatment experiences, and specific needs or concerns you may have.
Medical Evaluation: To determine the risks associated with withdrawal and any potential medical issues that require urgent care, a medical evaluation is often carried out. To protect your safety during detoxification and therapy this examination is essential.
Psychosocial Assessment: An expert will assess your personal and social circumstances, including family dynamics, relationships, housing situations, employment, educational status, and other potential environmental or social factors that may lead to substance use.
Dual Diagnosis Evaluation: A dual diagnosis examination may be performed to establish the presence of any underlying mental health issues if there are indications or concerns that a person may have mental health illnesses in addition to addiction. This assessment ensures that addiction and mental health concerns are adequately treated while also assisting in selecting the treatment strategy.
Treatment Planning: The treatment team will work with you to create a personalized treatment plan based on the assessment results. This plan will specify the objectives, tactics, and strategies to be used during the 90-day inpatient recovery program.
Admission and Orientation: Once the evaluation is completed, you will be admitted to the program and introduced to the program's guidelines, daily schedule, services available, and treatment. A therapist or counselor may be assigned to you to assist in managing your care regularly.
What is the 60-Day Rehab Treatment Process and Schedule
The following provides a general overview of what a comprehensive 60-day rehab treatment program may involve:
Detoxification (if necessary): The first phase of substance use treatment is detoxification. This involves medical supervision to manage withdrawal symptoms safely.
Individual or Group Therapy: Individual and/or group therapy sessions are conducted regularly throughout the two-month program. These sessions allow you to be guided by a therapist to address the issues that brought about the substance abuse and discover coping mechanisms to support long-term recovery.
Holistic Therapies: More 60-day rehab programs are incorporating holistic therapy options in their treatment centers. This type of therapy may include creative activities such as art, music, yoga, meditation, and exercise to promote physical, emotional, and spiritual wellness.
Family Involvement: Family participation and support are important factors in the patient's treatment process. Two-month intensive rehab programs often provide family therapy sessions to help build healthy family dynamics and enhance communication to support the patient on their recovery journey.
Aftercare Planning: As the 60-day program concludes, the treatment center staff will collaborate with the patient on an aftercare plan. The plan may include ongoing group or individual therapy, sober living arrangements, and strategies for maintaining recovery beyond the two-month program.
Contact us at 866-461-3339; we can provide an accurate and detailed overview of our 60-day rehab treatment process and schedule. We can also verify your insurance details and answer any additional questions regarding treatment programs.
What Happens After the 60-Day Treatment is Complete?
The recovery journey after the 60-day treatment is completed is different for everyone. It is essential to create a personalized aftercare plan with the experts at the treatment center to increase the sustainability of your recovery, which is usually developed before the completion of the program.
Many options are available to support ongoing recovery and sobriety. They will be determined based on the type of support you need.
Support groups like Alcoholics Anonymous (AA) and Narcotics Anonymous (NA) provide a sense of community and support to others who are experiencing similar recovery journeys.
Outpatient treatment can involve virtual or in-person individual or group therapy sessions to support the treatment started in the two-month program.
Sober living facilities and transitional housing may be an option to consider after completing the 60-day program. These sober housing options offer a welcoming setting to continue your recovery journey, establish a network of long-term sober recovery allies, and eventually return to independent life.
The process of recovery is ongoing. For lasting sobriety, the resources and support available following a 90-day treatment program are crucial. Long-term sustained sobriety can be greatly aided by keeping lines of communication open with medical professionals, attending scheduled therapy or support group meetings, and using the resources available.
Some Statistics and Information About 60-Day Rehab
Some Statistics and Information About 60-Day Rehab
People with substance use disorders often have mental health disorders, and those with mental health disorders may struggle with substance abuse.3
The use of substances may cause changes in brain function and may cause a person to develop a mental disorder.
Cognitive behavioral therapy (CBT) and dialectical behavior therapy (DBT) are examples of effective therapy that can be alone or combined with medication to help treat people with substance use disorders and/or mental disorders.
No single determining factor can predict if a person will or will not become addicted to drugs or alcohol. 4
In 2018, nearly 70,000 people died from illegal and prescription drug overdoses, and 90,000 deaths were attributed to alcohol.
Drug and alcohol addiction is comparable to heart disease in that both disrupt the normal function of an organ in the body and have harmful effects.
A person is more likely to relapse if they stop following their treatment plan.
More Guides on Specialized Treatment
Guides on Specialized Recovery Treatment Near You
"Average Cost of Drug Rehab," National Center for Drug Abuse Statistics, 2023. https://drugabusestatistics.org/cost-of-rehab/.

"Program History," About Us, Medicaid.gov, 2023. https://www.medicaid.gov/about-us/program-history/index.html.

"Substance Use and Co-Occurring Mental Disorders," National Institute of Mental Health, March 2023. https://www.nimh.nih.gov/health/topics/substance-use-and-mental-health.

"Drugs, Brains, and Behavior: The Science of Addiction," National Institute on Drug Abuse, July 2020. https://nida.nih.gov/research-topics/addiction-science/drugs-brain-behavior-science-of-addiction.