90-Day (3-Month) Inpatient Drug and Alcohol Rehab Programs Near Me
When seeking addiction treatment, there are various programs available. The duration of the program, types of therapies offered, and amenities provided can all impact the results. Some treatment centers offer 90-day inpatient rehab programs. These extended rehab programs can give you the necessary resources to overcome substance abuse and begin a new life. Let's delve into the details.
What is a 90-Day Inpatient Rehab Center?
Three-month rehab programs are designed to help you recover from substance abuse and achieve long-term sobriety. Although not all long-term addiction treatment lasts precisely 90 days, most typically last for about three months. Each rehab program is unique, but most use a combination of treatments, such as medication and behavioral interventions, to provide personalized care.
The ultimate goal is to help you overcome addiction, maintain sobriety, and succeed personally and professionally.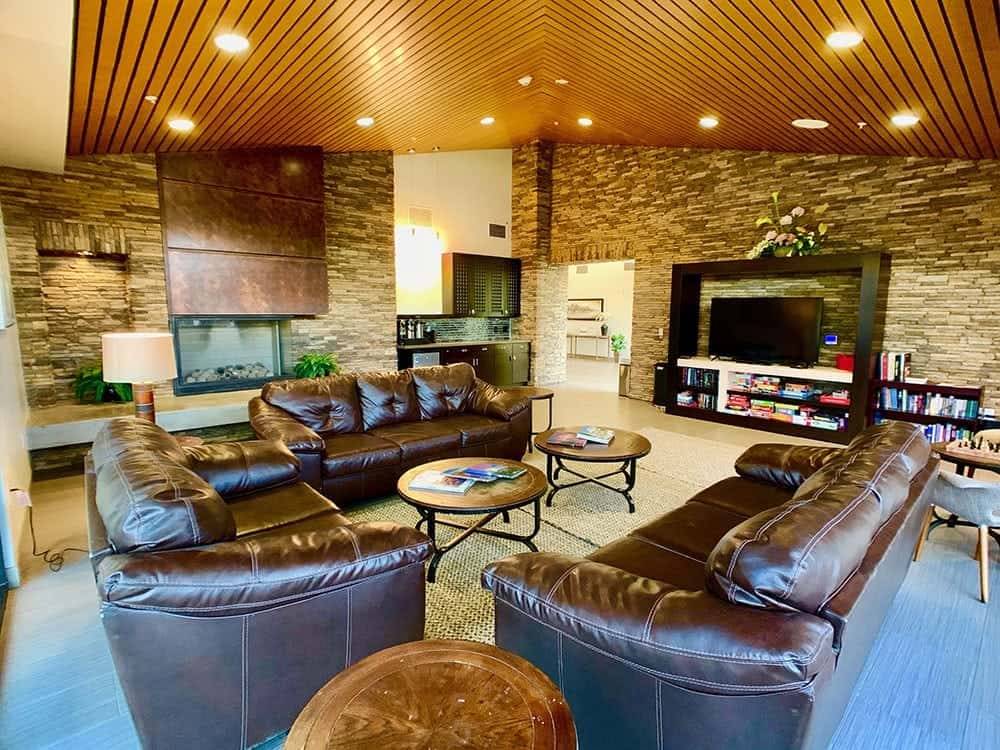 FREE DRUG & ALCOHOL ASSESSMENT
Get immediate treatment help now. Contact us to schedule a free confidential drug and alcohol assessment with a licensed clinician. 100% safe & confidential.
How Much Does 90-Day Drug and Alcohol Rehab Cost?
The cost of a three-month substance abuse treatment program can significantly vary depending on several factors, including location, the type of facility, the level of care provided, and the amenities. Generally, extended care programs are more expensive than shorter treatments. On average, residential rehab for 90 days ranges from $12,000 to $60,000.1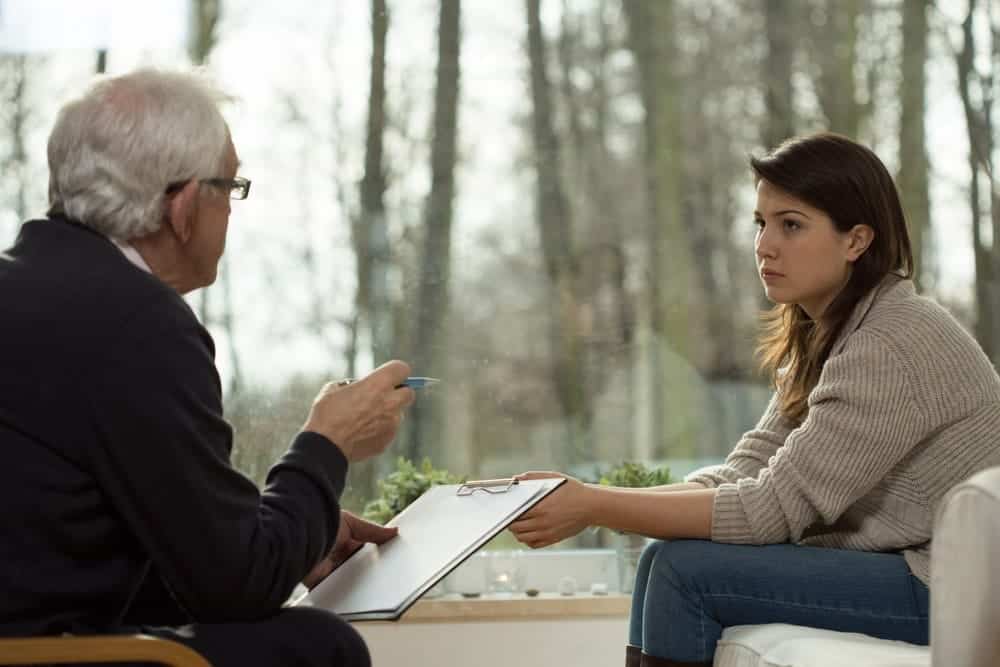 Do 90-Day Rehab Centers Offer Dual Diagnosis Treatment?
Yes, many 90-day rehab centers offer dual diagnosis treatment. Dual diagnosis refers to the co-occurrence of a substance use disorder and a mental health disorder. It is common for individuals with addiction issues to experience mental health challenges such as depression, anxiety, or bipolar disorder.
Recognizing the interconnectedness of mental health and substance use, 90-day treatment facilities often provide specialized dual-diagnosis programs. These programs are designed to simultaneously address addiction and any underlying mental health disorder(s). By addressing both conditions concurrently, you or your loved one have a better chance of achieving long-term recovery and overall well-being.
The specific offerings and approaches may vary between 90-day rehab centers. If you or a loved one requires dual diagnosis treatment, call us at 866-461-3339 to inquire about our specific programs that address the addiction and the mental health aspects of your or your loved one's needs.
Does Insurance Cover 90-Day Inpatient Rehab Programs?
Rehab insurance coverage for 90-day rehab programs can vary depending on your specific insurance plan and provider, among other factors. Insurance plans often offer coverage for longer-term rehabilitation, including 90-day substance abuse programs. To determine if your insurance plan covers a 90-day rehab program, contact your insurance provider or call 866-461-3339.
Virtue Drug and Alcohol Recovery Center are in-network with many insurance companies, including Aetna, Blue Cross Blue Shield, Cigna, and United Healthcare, and we can thoroughly review your policy for you. We can provide detailed information about your coverage, including any preauthorization requirements, co-pays, deductibles, and any limitations on the duration or type of treatment covered. Your insurance coverage may include outpatient rehab, inpatient rehab, luxury rehab and dual diagnosis treatment.
Our Helpline Number is 100% Free and Confidential
Find out if your health insurance covers rehab treatment
If you have a health insurance plan with one of the providers listed below, you can read our guide to find out if your coverage includes drug and alcohol rehabilitation programs.
Do 90-Day Rehab Centers Accept Medicaid?
Some three-month rehabilitation centers accept Medicaid, a government-funded health insurance program that provides coverage for low-income individuals and families.
1
The availability and extent of coverage for rehab centers that take Medicaid can vary based on the state and the specific Medicaid program you are enrolled in. Medicaid is managed by individual states, and they each have their own rules and policies for covering addiction treatment services. Certain states have expanded their Medicaid programs through the Affordable Care Act (ACA), which could provide more extensive coverage for substance abuse treatment.
1
Even if a
rehab center accepts Medicaid
, there may be specific criteria or limitations regarding the services covered or the number of days allowed for treatment. Contact the treatment facility directly or reach out to a nearby Medicaid office to determine if a particular 90-day rehab center accepts Medicaid and aligns with your financial resources. You can also call us at
866-461-3339.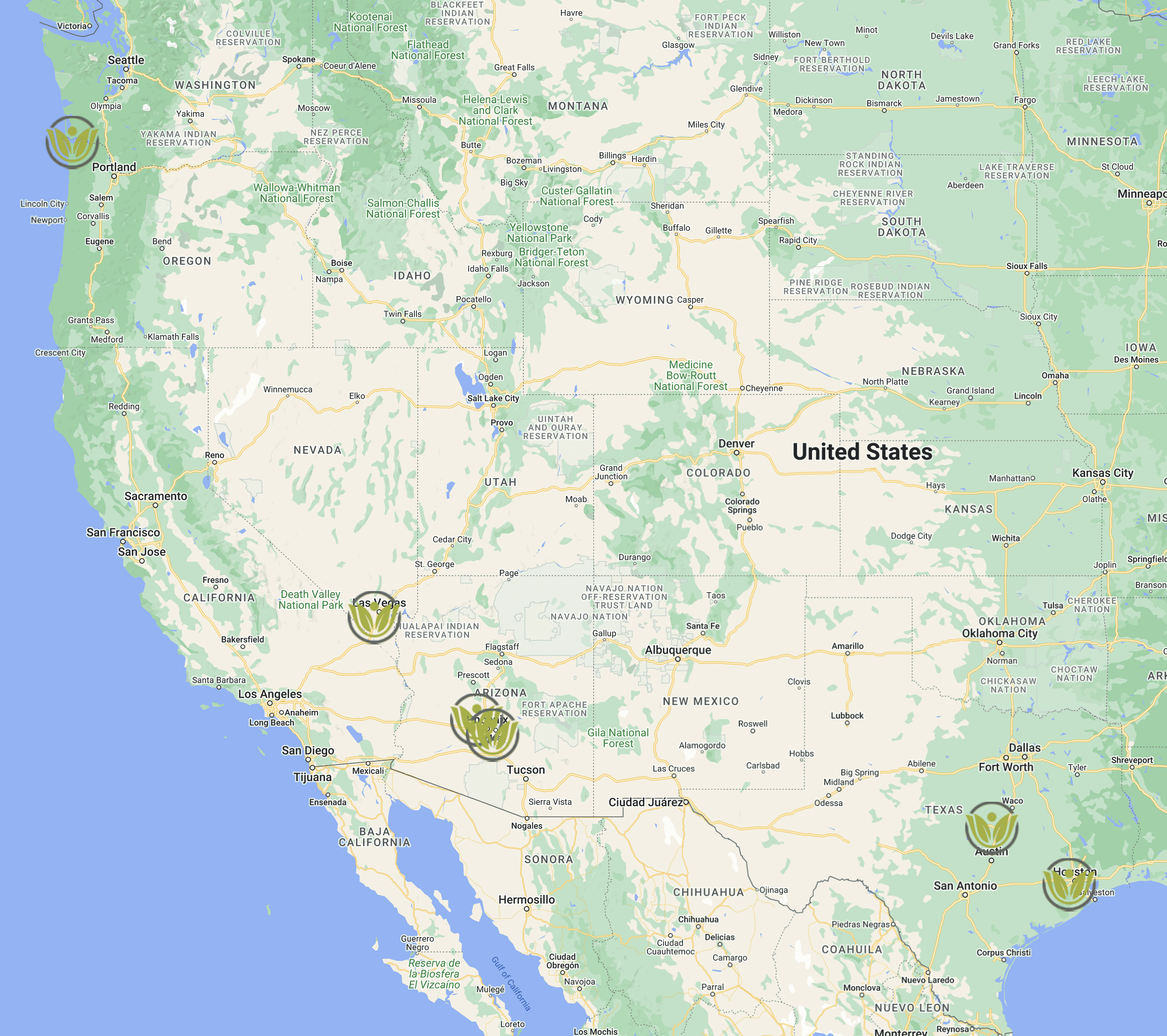 How to Find 90-Day Inpatient Rehab Centers Near Me
We at Virtue Recovery Center can provide the kind of care you or your loved one needs beginning with a remote, free substance abuse assessment. Call 866-461-3339 to get started today. You can also visit one of our nationally accredited brick-and-mortar locations below to begin your recovery journey:
Chandler, Arizona: 111 S Hearthstone Way, Chandler, AZ 85226, United States
Sun City West, Arizona: 13951 W Meeker Blvd, Sun City West, AZ 85375, United States
Houston, Texas: 9714 S Gessner Rd, Houston, TX 77071, United States
Killeen, Texas: 5200 S W S Young Dr, Killeen, TX 76542, United States
Las Vegas, Nevada: 8225 W Robindale Rd, Las Vegas, NV 89113
Astoria, Oregon: 263 W Exchange St, Astoria, OR 97103, United States
Here are a few additional alternatives for nearby aftercare services:
Start your recovery right away.
Start your recovery right away. Contact Virtue Drug and Alcohol Recovery Center at 866-461-3339 to find a treatment program near you.
What is the 90-Day Inpatient Rehab Intake Process?
While the below are common elements of the 90-day inpatient rehab intake process, it's important to note that the specific details may vary between rehab centers. Each facility may have its own unique protocols and additional assessments or evaluations based on its treatment philosophy and individualized approach.
Here are some aspects that are typically involved in the intake process for a 90-day inpatient rehab program:
Initial Assessment: During the intake process, you'll undergo an initial assessment conducted by the rehab center's team. This assessment helps gather information about your substance use history, medical history, mental health status, previous treatment experiences, and any specific needs or concerns.
Medical Evaluation: A medical evaluation is typically conducted to assess your overall physical health, withdrawal risks, and any potential medical complications requiring immediate attention. This evaluation is vital to ensure your safety during detoxification and treatment.
Psychosocial Assessment: A thorough psychosocial assessment is conducted to understand your personal and social history, including family dynamics, relationships, living situation, employment or education status, and any potential environmental or social factors that may contribute to substance use.
Dual Diagnosis Evaluation: In case there are signs or doubts of having mental health conditions alongside addiction, a dual diagnosis assessment can be done to determine the existence of any underlying mental health problems. This evaluation aids in determining the treatment approach and guarantees that addiction and mental health issues are dealt with effectively.
Treatment Planning: Based on the assessment findings, the treatment team will collaborate with you to develop a customized treatment plan that outlines the goals, strategies, and interventions that will be implemented during the 90-day inpatient rehab program.
Admission and Orientation: You'll be admitted to the program once the assessment and treatment plan are complete. During the orientation phase, you'll familiarize yourself with the program's rules, expectations, daily schedule, available services, and treatment modalities. You may also be assigned to a specific therapist or counselor who will be consistently involved in your treatment.
What is the 90-Day Rehab Treatment Process and Schedule?
The treatment process and schedule in a 90-day rehab program can vary depending on several factors, including the specific rehab center and treatment approach. The below outline provides a general overview of what a 90-day rehab treatment process and schedule may entail:
Detoxification (if necessary): Medical detoxification is typically the first phase of the treatment process. It involves medical supervision and support to manage withdrawal symptoms and stabilize you physically and safely.
Assessment and Treatment Planning: Following detoxification, a comprehensive evaluation is conducted to assess your needs, strengths, and challenges. This assessment helps inform the development of the treatment plan, which outlines the specific goals, strategies, and interventions for the 90-day rehab program.
Individual Therapy: Individual therapy sessions are scheduled regularly throughout the 90-day program. These sessions allow you to work one-on-one with a therapist to address underlying issues, explore personal triggers and coping mechanisms, and develop strategies for long-term recovery. During therapy, the techniques used will depend on your individual needs, the therapist's expertise, and the treatment approach of the rehab center. Below are some examples of therapy methods that are typically employed in a 90-day inpatient rehab program:
Cognitive-Behavioral Therapy (CBT): CBT is a popular approach targeting negative thought patterns and behaviors. Through one-on-one therapy sessions, a trained therapist will assist you in examining your beliefs, thoughts, and emotions as they relate to substance use to identify and adopt healthy coping mechanisms and strategies.
Motivational Interviewing (MI): MI focuses on increasing your internal drive to overcome addictive behaviors. During MI, the therapist will work with you to understand your feelings about change and guide you in uncovering your motivations for seeking recovery.
Dialectical Behavior Therapy (DBT): DBT combines CBT techniques and mindfulness practices, aiming to assist you with developing skills for emotional regulation, distress tolerance, interpersonal effectiveness, and mindfulness.
Trauma-focused Therapy: If you've experienced trauma, therapists may use techniques like Eye Movement Desensitization and Reprocessing (EMDR), Trauma-Focused Cognitive Behavioral Therapy (TF-CBT), or other trauma-informed modalities to address and heal the underlying trauma that may contribute to your substance use disorder (SUD).
Solution-Focused Brief Therapy (SFBT): SFBT aims at identifying and utilizing your strengths and resources. The therapist will help you envision your desired future and collaborate with you to develop practical steps and solutions to achieve your goals.
Psychodynamic Therapy: The focus is understanding how your unconscious thoughts, past experiences, and relationship patterns may be linked to substance abuse. The goal is to dig into these underlying dynamics and find ways to address past conflicts and unresolved issues.
Expressive Therapies: This may include art therapy, music therapy, or related in addition to talk therapy. These innovative, experiential techniques offer a way to communicate feelings, delve into personal identity, and work through life experiences without using words.
Group Therapy: Group therapy is a core component of rehab programs and offers a supportive environment to connect with peers, share experiences, and learn from one another. Group therapy sessions may cover various topics, such as relapse prevention, coping skills, communication skills, and emotional regulation.
Psychoeducation: Psychoeducational sessions provide information about addiction, the recovery process, and strategies for managing cravings, stress, and triggers. These sessions aim to increase awareness and knowledge about addiction, mental health, and healthy lifestyle choices.
Holistic Therapies: Many 90-day rehab programs incorporate holistic, often creative, therapies to support overall well-being and healing. These may include activities such as art therapy, music therapy, yoga, meditation, mindfulness exercises, exercise programs, and other therapeutic modalities that promote physical, emotional, and spiritual wellness.
Family Involvement: Family involvement is an important aspect of the treatment process. Rehab programs often provide family therapy sessions, educational workshops, or support groups to help rebuild healthy family dynamics, enhance communication, and support your loved ones.
Aftercare Planning: Towards the end of the 90-day program, the treatment team collaborates with you to develop an aftercare plan. This plan may include recommendations for ongoing therapy, support group participation, sober living arrangements, and strategies for maintaining recovery beyond the 90-day program.
Call 866-461-3339. We can provide an even more accurate and detailed overview of our 90-day rehab treatment process and schedule. We can also verify insurance details and answer any questions you may have regarding extended recovery programs.
What Happens After the 90-Day Treatment is Complete?
Each person's journey is unique, and the steps taken after completing a 90-day treatment program may vary depending on your circumstances, needs, and preferences. Working closely with treatment professionals to develop a comprehensive aftercare plan tailored to your specific needs and goals is essential.
Generally, as part of a comprehensive 90-day rehab program, aftercare planning is typically conducted before you complete the program. This planning stage involves creating a tailored plan for ongoing support and continued treatment after leaving the rehab center. Various options, such as attending outpatient therapy sessions, joining support groups like 12-step meetings, or transitioning to a sober living environment, may be recommended.
You may choose to move to transitional housing or a sober living facility. These living arrangements provide a supportive environment to continue your recovery journey, build a sober long-term recovery support network, and gradually transition back into independent living.
Outpatient treatment is another typical step-down level of care after completing long-term addiction treatment. Outpatient treatment involves attending therapy sessions and group meetings on a scheduled basis while living at home or in a transitional living arrangement. It offers continued support, therapy, and accountability as you reintegrate into your daily life.
Support groups such as Alcoholics Anonymous (AA), Narcotics Anonymous (NA), or other recovery-focused groups provide ongoing support and a sense of community. Many find regular attendance at support group meetings an important part of their continued recovery after completing a treatment program.
Continuing with individual therapy sessions can also be beneficial to maintain progress and address any ongoing challenges or underlying issues. You may choose to work with a therapist specializing in addiction treatment or who addresses specific mental health concerns.
After completing a 90-day treatment program, you'll have learned various relapse prevention strategies and coping skills. It's important to continue practicing and implementing these strategies in your daily life to maintain sobriety. This may include identifying triggers, developing healthy coping mechanisms, and building a solid support network.
In addition to these treatment options, adopting and maintaining a healthy lifestyle is essential. This includes regular exercise, practicing stress management techniques, getting enough sleep, eating a balanced diet, and avoiding environments or situations that may trigger substance use.
Recovery is an ongoing process. The support and resources available after completing a 90-day treatment program are essential for sustained sobriety. Maintaining open communication with healthcare providers, attending regular therapy or support group sessions, and utilizing available resources can significantly contribute to long-term successful sobriety.
Statistics and Information About 90-Day Rehab
Some Statistics and Information About 90-Day Rehab
Research suggests that it usually takes a minimum of 90 days to make substantial progress in reducing or overcoming addiction.1
One of the most significant relapse factors is when an individual does not enroll in aftercare.2
Relapse rates decline the longer a patient is in residential treatment. A person has a 10% probability of staying sober after three weeks in therapy. The person's odds rise to roughly 35% after 45 days and a 60% probability of staying sober after 90 days.
Anhedonia is one of the most typical side effects of a detox procedure. Anhedonia is defined as the difficulty or inability to experience joy or happiness.3
Having a co-occurring mental health condition is associated with elevated relapse risk, according to a 2019 study.4
According to a 1996 study, patients who received a wider variety and more frequent treatments stayed in therapy longer and had results that were 15% better than patients who did not.5
Participating in self-help or aftercare groups post-treatment seems to be linked to success in long-term sobriety.6
A study investigated 1,167 adolescents who underwent treatment for substance abuse. The results showed that those who remained in recovery for more than 90 days were less likely to relapse into excessive drinking or using illegal drugs. In contrast, those who received therapy for only 21 days had a higher chance of relapsing.
More Guides on Specialized Treatment
Guides on Specialized Recovery Treatment Near You