3-Day, 5-Day, and 7-Day Rehab & Detox Centers Near Me
Accelerated recovery options may be a great way to begin rehabilitation if you have a demanding job or other obligations. Treatment involves a significant amount of detox. In reality, detox and rehabilitation included in a treatment plan is a more beneficial approach to recovery. Keep reading for everything you need to know about these short-term detox centers and rehab programs.
3-Day, 5-Day, 7-Day Addiction Treatment With Virtue Recovery Center
Virtue Recovery Center provides a range of effective and flexible Rehab & Detox programs, including 3-Day, 5-Day, and 7-Day options, available in various locations across Arizona, Texas, Nevada, and Oregon. These well-structured centers offer individuals seeking help for addiction a choice of durations that best suit their needs and commitments.
The 3-Day program focuses on detoxification and initial counseling, catering to those requiring a shorter stay or with milder addiction issues. For a more comprehensive approach, the 5-Day program combines detoxification, counseling, and therapeutic activities, offering participants a well-rounded treatment experience. Additionally, the 7-Day program is designed to provide an extended and immersive journey, featuring intensive therapy sessions, group support, and personalized care to address the underlying factors contributing to addiction. With these flexible options, Virtue Recovery Center is committed to creating a supportive and nurturing environment for individuals to embark on their recovery journey and regain control of their lives.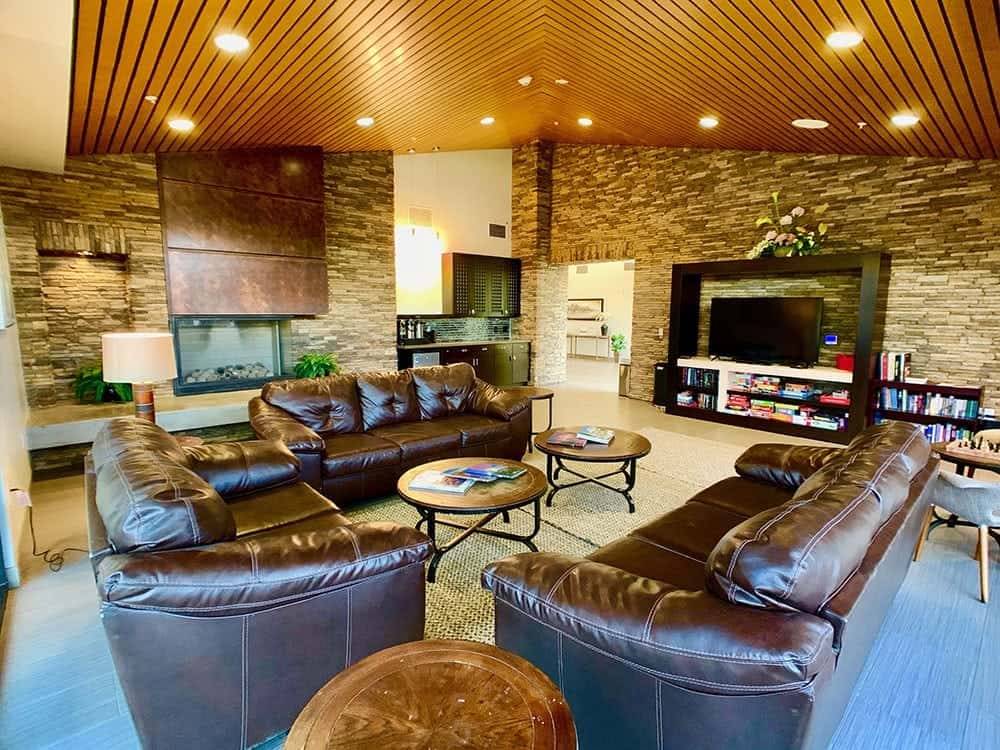 FREE DRUG & ALCOHOL ASSESSMENT
What is a Short-Term Inpatient Rehab Center?
Short-term inpatient rehab centers provide comprehensive and intensive rehabilitation services for individuals who require higher levels of care recovering from substance abuse. This usually involves detoxification to maximize functional abilities and minimize complications for a smooth transition back to home or a lower level of care, such as outpatient treatment.
Available short-term rehab programs include:
How Long is Drug Detox?
Depending on individual needs, drug detox can last from a few days to several weeks. There's no way to predict an exact duration for such a complex and sensitive process. A 7-day detox is usually recommended for mild to moderate addictions, but success is not guaranteed for everyone.
Below are a few factors that can impact the duration of the drug detox process:
The substance that was abused: The potential for dependence and withdrawal varies depending on the type of drug and the use patterns. Some drugs have a higher risk of uncomfortable, painful, and dangerous withdrawal symptoms.
Individual characteristics: Each person has unique physical characteristics, and hydration, nutrition, metabolism, and health profile can all affect the length of detox.
Level of substance abuse: The length and degree of substance abuse can impact the timeline. Those who have used drugs or alcohol for a more extended period, in more significant amounts, or more recently may require a longer detox.
Multi-substance abuse: Those who abuse more than one substance simultaneously may require additional detox.
Co-occurring disorders: Detox may be prolonged if a patient has other conditions requiring treatment.
How Long is Alcohol Detox?
How Long is Alcohol Detox?
How long alcohol detox lasts can vary according to your level of alcohol dependence, overall health, and the specific detox program. Typically, alcohol detox can last from a few days to a week or longer. Like drug detox, the substance, pattern, duration, history, and average quantity consumed can all impact the detox timeline.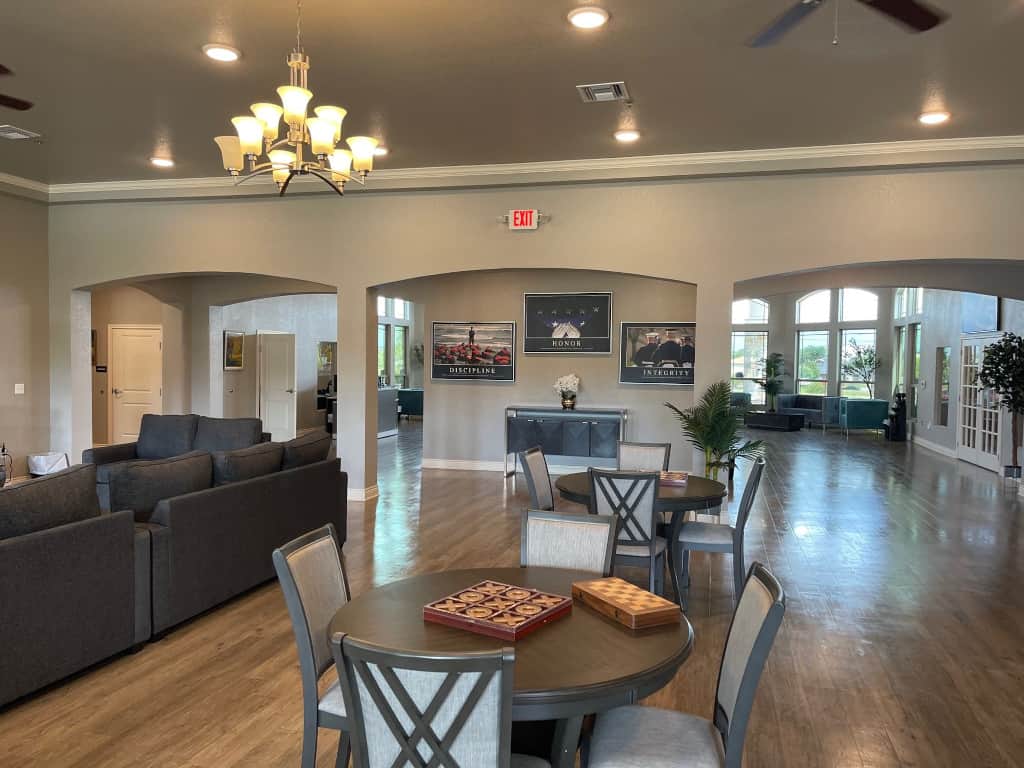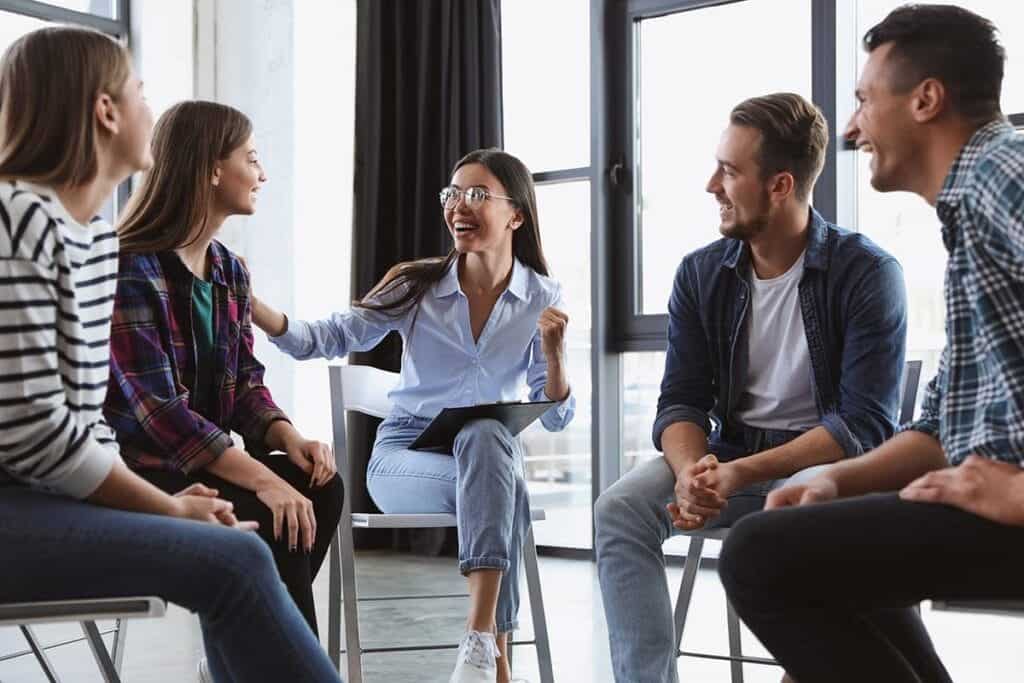 How Much Does Short-Term Rehab Cost?
Drug detox cost averages between $1,750 to $5,600 for a 7-day period, and many seeking treatment often worry about these costs. The duration of the program and the scope of treatment, among other factors, can impact the overall price. However, shorter programs such as residential three-day rehab programs, five-day rehab treatment, and seven-day programs are generally more affordable than longer treatments.
Investing in short-duration addiction treatment can be crucial in saving your life or the life of someone you love. Untreated addiction can have devastating consequences. We believe the cost of rehab should never prevent access to it. That's why we can work with you to develop a tailored payment arrangement.
How To Pay for 3-Day, 5-Day, 7-Day Rehabilitation Treatment
How To Pay for 3-Day, 5-Day, 7-Day Rehabilitation Treatment
Paying for 3-day, 5-day, or 7-day rehabilitation treatment can be done through various methods. It's crucial to contact the specific rehabilitation facility you are interested in and discuss your financial situation with them. They can provide detailed information about payment options, financial assistance programs, and any available resources to help you navigate the financial aspect of the treatment.
Here are some common ways to cover the costs:
Health Insurance: If you have health insurance, check your policy to determine if it covers rehabilitation treatment. It's essential to understand your insurance plan's specific terms and what expenses you may be responsible for. We can verify your rehab insurance for you. Call 866-461-3339 now.
Out-of-Pocket Payment: If you don't have insurance coverage or the treatment is not covered, you can pay for the rehabilitation program out-of-pocket.
Financing Options: Some rehab centers offer financing options or payment plans to assist with managing costs. Ask the facility about financing options, such as monthly payment plans or third-party financing companies specializing in healthcare expenses.
Employee Assistance Programs (EAP): If you have an EAP through your employer, it may provide coverage or financial assistance for rehabilitation treatment. Check with your human resources department to explore available resources.
Grants or Scholarships: Certain organizations, foundations, or government programs may provide grants or scholarships for rehabilitation treatment. Research local or national resources that offer financial aid for addiction treatment and inquire about potential opportunities.
State or Federal Programs: Depending on your country or state, government-funded programs or subsidies may be available for addiction treatment. Explore options such as Medicaid, Medicare, or other publicly funded nearby healthcare programs to see if you qualify for financial assistance.
Crowdfunding or Fundraising: You can use crowdfunding platforms or arrange fundraising events to gather money for rehabilitation treatment. This method requires asking for financial assistance from friends, family, and community.
Does Insurance Cover 10-Day, 14-Day, and 21-Day Rehab?
Insurance coverage for 3-day, 5-day, and 7-day rehab programs can vary depending on your specific insurance policy and other factors. In many cases, insurance may provide coverage for these shorter-term rehabilitation programs, while coverage may be limited or unavailable in other instances. Call 866-461-3339 to learn more about rehab insurance coverage, including co-pays and deductibles, out-of-pocket expenses, limitations, and exclusions. Our nationally accredited facilities are in-network with most insurance companies, including Aetna, Blue Cross Blue Shield, Cigna, and HealthSmart.
Insurance coverage can be complex, and it's essential to have a clear understanding of your policy and coverage limitations. Ask detailed questions and keep documentation of your conversations. We are in-network with many insurance companies, including Aetna, Cigna, and United Healthcare, and we can thoroughly review your policy for you. We can explain the details, limitations, requirements, and more.
Our Helpline Number is 100% Free and Confidential
Find out if your health insurance covers rehab treatment
If you have a health insurance plan with one of the providers listed below, you can read our guide to find out if your coverage includes drug and alcohol rehabilitation programs.
What is the Admissions Process for 3-Day, 5-Day, and 7-Day Rehab?
The duration of 3-day, 5-day, or 7-day rehab programs is relatively short and focused, providing intensive treatment and support to those who may not require a longer-term stay but still need assistance with recovery. The specific admissions processes can vary between different rehab centers. You can call 866-461-3339 for accurate information on our short-term rehab admissions process.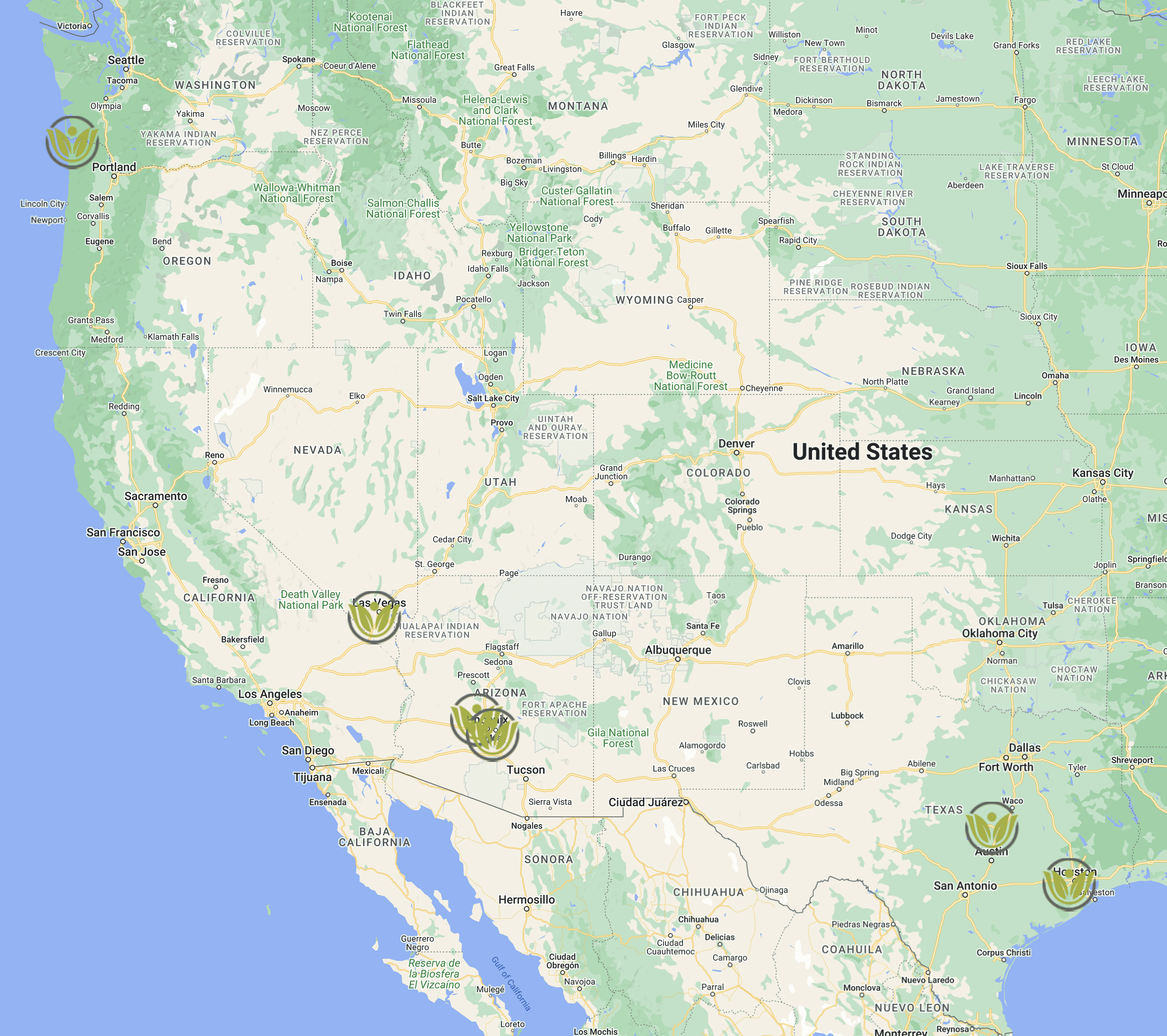 Local 1-Day, 3-Day, 5-Day, and 7-Day Rehab Center Near Me
At Virtue Recovery Center, we offer the necessary care for you or your loved one offering personalized substance abuse treatment to promote long-lasting sobriety while recognizing each client's individualized needs and challenges. Get started on your road to recovery today with a free assessment that you can initiate by calling 866-461-3339.
Start your recovery right away.
Start your recovery right away. Contact Virtue Drug and Alcohol Recovery Center at 866-461-3339 to find a treatment program near you.
What is the 3-Day, 5-Day, 7-Day Rehab Intake Process
When enrolling in a 3-day, 5-day, or 7-day rehab program, the intake process consists of multiple steps to guarantee a full assessment and customized treatment plan. The intake process may differ depending on the rehab center. However, its main objective is to collect essential information, evaluate your requirements, and create a personalized treatment plan that caters to your recovery journey.
Here's a general outline of what you can typically expect from the rehab intake process in short-term rehab programs:
Initial Contact: To start the rehab process, contact the center via phone, email, or online inquiry. Ask any initial questions you have.
Pre-Screening Assessment: Rehab centers may assess if their program is right for you and if more evaluation is needed.
Comprehensive Assessment: At the rehab center, you'll undergo a thorough assessment by healthcare professionals. They'll do physical exams, lab tests, and interviews to understand your health, addiction history, and mental health status.
Medical Evaluation: A healthcare provider will evaluate your physical health and medical history to determine if medical detoxification or additional care is necessary during your stay.
Psychosocial Assessment: The assessment will cover different areas of your life, such as family history, relationships, employment, housing, and other factors that could affect your addiction or recovery, like social or environmental factors.
Treatment Planning: A customized treatment plan is created based on your assessments. This can include the recommended types of therapy, duration of stay, goals, and interventions.
Financial Arrangements: During intake, you'll discuss program costs, insurance coverage, payment options, and financial assistance or payment plans available.
Consent Forms and Agreements: Before beginning rehab, you'll need to review and sign consent forms and agreements related to treatment, confidentiality, and your rights and responsibilities. This ensures you understand the program's policies and give consent for treatment.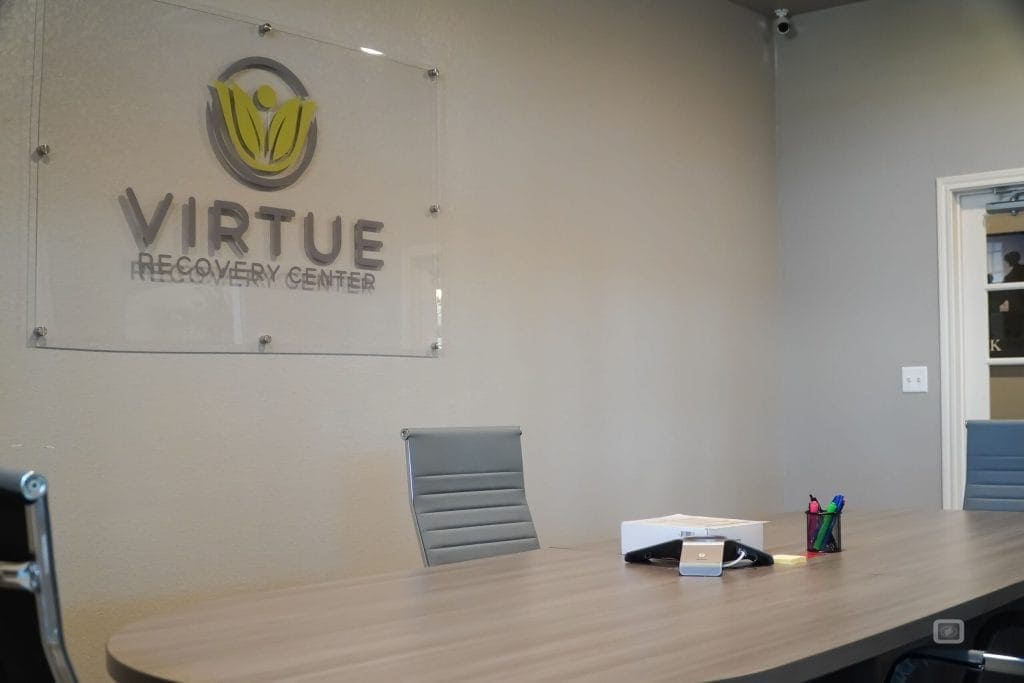 What is the Weekend Rehab Process?
The weekend rehab process allows you or your loved one to receive intensive therapy and support for substance abuse during the weekends. These programs offer flexibility in receiving intensive treatment while accommodating weekday commitments. The specific process may vary depending on the program and your individual needs. However, below is a general outline of the weekend rehab process:
Assessment and Intake
Treatment Planning
Weekend Therapy Sessions
Structured Schedule
Collaborative Care
Supportive Services
Duration of Program
Transition Planning
You can call 866-461-3339 for more detailed information about our weekend rehab program and process.
What is the 3-Day Rehab Process?
Remember, the 3-day rehab process is relatively short, and expecting quick recovery with a 3-day program may be unrealistic. These quick treatments are usually an initial intervention or stepping stone to longer-term treatment, and the specific process can vary among treatment centers and your individual needs. However, below is a general idea of what to expect from intensive three-day rehabilitation:
Assessment and Intake: The process begins with an initial evaluation, where healthcare professionals assess your needs, medical history, and substance abuse issues. Assessments help develop customized three-day rehab plans for patients.
Detoxification (if necessary): If you require detoxification to manage withdrawal symptoms, the 3-day rehab program may include a short detox phase. Medical professionals will closely monitor your withdrawal symptoms and provide necessary support and medications to ease discomfort.
Individual and Group Therapy: The core component of the 3-day rehab process involves individual and group therapy sessions.
Psychoeducation: Psychoeducation sessions provide knowledge and an understanding of addiction, coping mechanisms, relapse prevention strategies, and tools for building a healthier lifestyle.
Holistic Approaches: Some 3-day rehab programs may incorporate holistic approaches to complement therapy, such as mindfulness exercises, meditation, yoga, art therapy, or recreational activities.
Aftercare Planning: Towards the end of the program, the treatment team will work with you to develop an aftercare plan. This plan outlines strategies for maintaining sobriety and may involve referrals to outpatient therapy, support groups, or other community resources for ongoing support.
What is the 5-Day Rehab Process?
Although the 5-day rehab process has similarities with the 3-day process, the extra days provide a more extensive treatment experience. The structure and components of the rehabilitation program may differ between treatment centers, as is typical with any rehabilitation program. However, below is a general idea of what you may expect from a comprehensive five-day rehab treatment:
Assessment and Intake: Similar to the 3-day rehab process, the 5-day program begins with an initial assessment to evaluate your needs, medical history, and substance abuse issues. This assessment helps tailor the treatment plan to your specific requirements.
Detoxification (if necessary): If detoxification is required, effective 5-day rehab protocols may incorporate a brief detox phase. Medical professionals closely monitor withdrawal symptoms and provide essential support and medications to ensure a safe and comfortable detox process.
Individual and Group Therapy: Both individual and group therapy sessions play a significant role in the 5-day rehab process. Individual therapy allows personalized sessions with a therapist to address specific concerns, while group therapy provides a supportive environment in a 5-day rehab.
Psychoeducation and Skill-Building: Psychoeducation sessions are often provided to educate about addiction, triggers, coping strategies, and how to prevent relapse. These sessions may also include skill-building activities focusing on practical techniques for managing stress, emotions, and cravings.
Holistic and Experiential Therapies: Holistic five-day rehab approaches may use experiential therapies to complement traditional therapy, including mindfulness practices, meditation, yoga, art therapy, adventure therapy, or other activities that promote self-reflection, relaxation, and personal growth.
Aftercare Planning: Towards the end of the program, the treatment team collaborates with you to create an aftercare plan outlining strategies for maintaining sobriety. It will also include recommendations for ongoing treatment, support groups, or community resources to provide continued support post-rehab.
What is the 7-Day Rehab Process?
The 7-day detox and rehabilitation center process is similar to the 3- and 5-day approaches in assessment, detoxification, individual and group therapy, psychoeducation, and aftercare planning. However, inpatient seven-day rehab facilities provide more extensive treatment, longer therapy sessions, extra opportunities for building skills, and the potential for a more in-depth exploration of underlying issues and family involvement.
The specific structure and components of the 7-day rehab process may vary between treatment centers. To obtain more accurate and detailed information about the process and program details, call 866-461-3339.
What Happens After the Short-Term Rehabilitation Treatment is Complete?
The steps after short-term rehabilitation can vary based on your specific needs and circumstances. After completing short-term rehabilitation, individuals typically transition to the next phase of their recovery journey, beginning with an aftercare evaluation and plan. Below are some common steps that may follow the completion of short-term rehabilitation:
Aftercare Planning
Transitional or Step-Down Programs
Outpatient Therapy
Support Groups
Continued Medical Care
Lifestyle Changes
Relapse Prevention
Ongoing Self-Care
Some Statistics and Information About Short-Term Rehab
Some Statistics and Information About Short-Term Rehab
The number of individuals who successfully complete drug and alcohol abuse treatment is less than 42%.1
According to a study from 2003, those who refrained from addictive behavior for six months had a higher chance of maintaining abstinence for five years. Furthermore, being female, attending 12-step meetings, having a supportive social circle, and being older predicted sustained abstinence at the five-year mark.2
The National Institute on Drug Abuse reports that 31% of patients who completed treatment programs lasting 90 days or less could maintain sobriety for a full year.
The National Institute on Drug Abuse (NIDA) reports that the initial model for residential short-term rehab programs involved a three-to-six-week inpatient treatment program.
The duration of treatment and its flexibility are seemingly crucial factors for successful treatment.3
A person's chances of success increase the longer they stay in treatment. Active participation in therapy for at least three months is necessary to fully benefit from treatment.4
Short-term rehab programs are usually part of a broader continuum of care that includes other levels of treatment, such as outpatient therapy, support groups, and aftercare programs.
While transitioning from detoxification to substance use disorder treatment can lead to better outcomes, many detoxification patients do not initiate treatment.5
Approximately 20% of rehab admissions are for detoxification.6
In the 2020 N-SSATS report, 16,066 facilities for substance abuse treatment were surveyed. These facilities reported a total of 1,090,357 clients who were receiving substance abuse treatment on March 31, 2020. The survey had an overall response rate of 90.2%.7
More Guides on Specialized Treatment
Guides on Specialized Recovery Treatment Near You