28-Day / 30-Day (1 Month) Inpatient Drug and Alcohol Rehab Programs Near Me
There are several programs accessible when searching for addiction treatment. The length of the stay, the therapies provided, and the amenities supplied may all affect the outcome. Several facilities offer 30-day (1-Month) rehabilitation programs. 28-Day / 30-day inpatient drug and alcohol rehab programs provide the resources necessary to quit using substances without making a long-term commitment.
What Is a 28-Day / 30-Day Inpatient Rehab Center?
Most 28-day and 30-day inpatient addiction treatment programs are one-month long intensive drug and alcohol rehab programs that require you to be present at the rehab facility throughout that time. You will engage in 12-step or other support group meetings, attend individual and group therapy sessions, and learn relapse prevention strategies over your month-long recovery.
You'll live with other drug and alcohol addiction recovery patients in a residential treatment setting, making you feel less alone and enabling you to establish a sober support system of friends and peers. Keep in mind that one-month rehab may be a "lockdown" program. This means that you must stay at the rehab center for the whole 30-day period and may not be permitted to have guests. 30-day rehabilitation centers are also often referred to as short-term rehabs. Substance addiction rehab programs that last longer than 30 days are often referred to as long-term rehab centers, which are usually 60-days or 90-days but can also be even longer.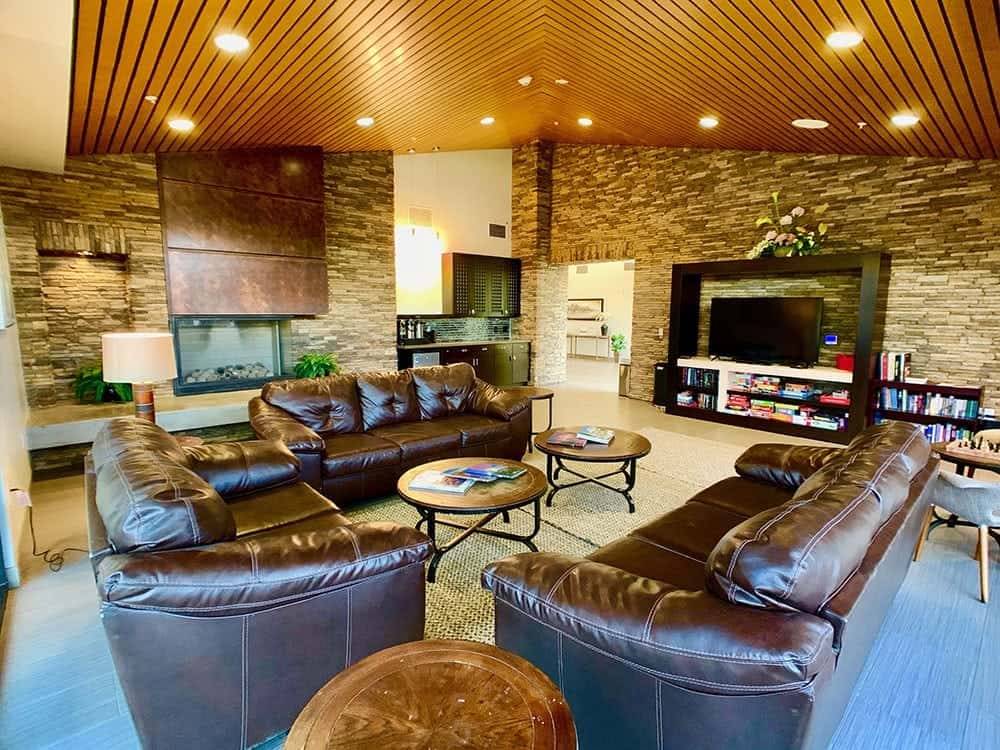 FREE DRUG & ALCOHOL ASSESSMENT
Get immediate treatment help now. Contact us to schedule a free confidential drug and alcohol assessment with a licensed clinician. 100% safe & confidential.
How Much Does 28-Day / 30-Day Drug and Alcohol Rehab Cost?
The cost of a short-term addiction recovery program without insurance can significantly vary depending on several factors, including location, the type of facility, the level of care provided, and the amenities. Generally, a brief rehab stay will typically be less expensive than a longer intensive rehab program. On average, a 30-day drug and alcohol rehab treatment may cost between $5,000 and $20,000.1
Learn more: How Much Does Drug and Alcohol Addiction Rehab Cost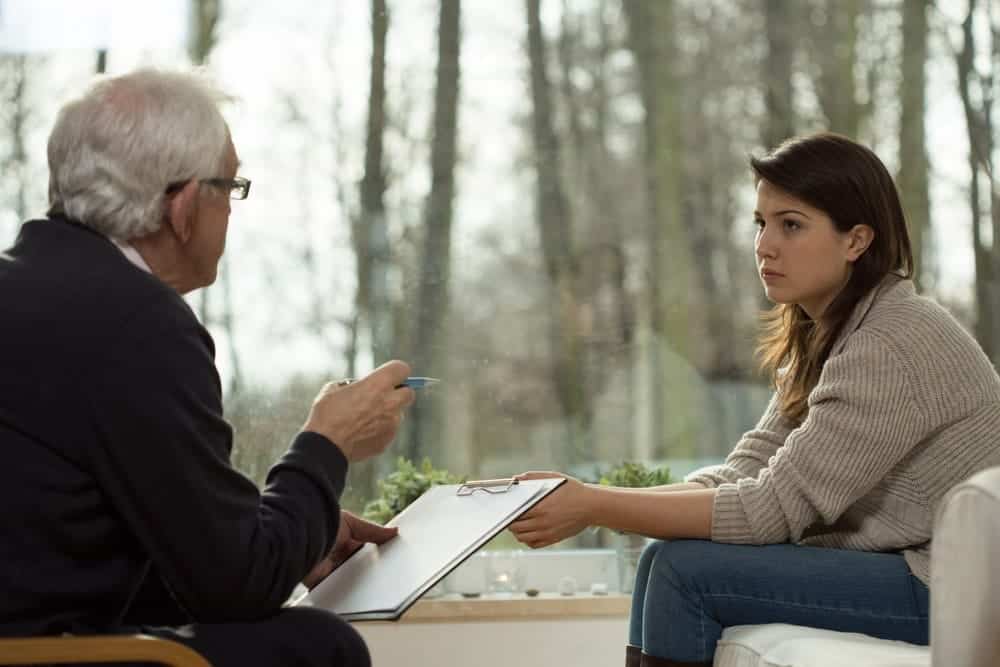 Do 30-Day Rehab Centers Offer Dual Diagnosis Treatment?
Many 30-day residential rehab centers offer dual diagnosis treatment, which refers to the co-occurrence of addiction and a mental health condition, such as depression, anxiety, bipolar disorder, or PTSD. It is common for individuals with addiction to have underlying mental health issues, and addressing both conditions simultaneously is crucial for comprehensive and effective treatment.
Dual diagnosis treatment aims to address both the substance use disorder and the co-occurring mental health disorder concurrently. It involves a comprehensive approach that may include individual therapy, group therapy, medication management, psychoeducation, and other evidence-based interventions tailored to your or your loved one's needs.
When searching for a 30-day rehab center that offers dual diagnosis treatment, it's crucial to inquire about their specific abilities to address co-occurring mental health disorders. Not all treatment centers may have specialized programs or staff with expertise in dual diagnosis treatment, so finding a facility that can provide comprehensive care for both addiction and mental health is essential.
Call 866-461-3339 to inquire about our dual diagnosis treatment programs. We can provide guidance and recommendations based on your specific needs.
Does Insurance Cover 30-Day Inpatient Rehab Programs?
Yes, rehab insurance coverage for 30-day rehab is possible, but it depends on your specific insurance plan and provider, among other variables. The extent of coverage can vary significantly, so it's essential to review your insurance policy to understand the details of your coverage.
Call 866-461-3339. We are in-network with many insurance companies, including Aetna, Cigna, and United Healthcare, and we can thoroughly review your policy for you. We can explain the details, limitations, requirements, and more.
Our Helpline Number is 100% Free and Confidential
Find out if your health insurance covers rehab treatment
If you have a health insurance plan with one of the providers listed below, you can read our guide to find out if your coverage includes drug and alcohol rehabilitation programs.
Do 30-Day Rehab Centers Accept Medicaid?
Some 30-day rehab centers accept Medicaid, a government-funded health insurance program that provides coverage for low-income individuals and families.1 The specific coverage levels and availability of rehab centers that take Medicaid can vary depending on the state and the particular Medicaid program you're enrolled in.
The states administer Medicaid, and each state has its own guidelines and regulations regarding Medicaid coverage for addiction treatment services. Some states have expanded their Medicaid programs under the Affordable Care Act (ACA), which may offer increased coverage for substance abuse treatment.2
Contact the treatment facility directly or reach out to the nearest Medicaid office to determine if a particular 30-day rehab center accepts Medicaid. You can also call us at 866-461-3339.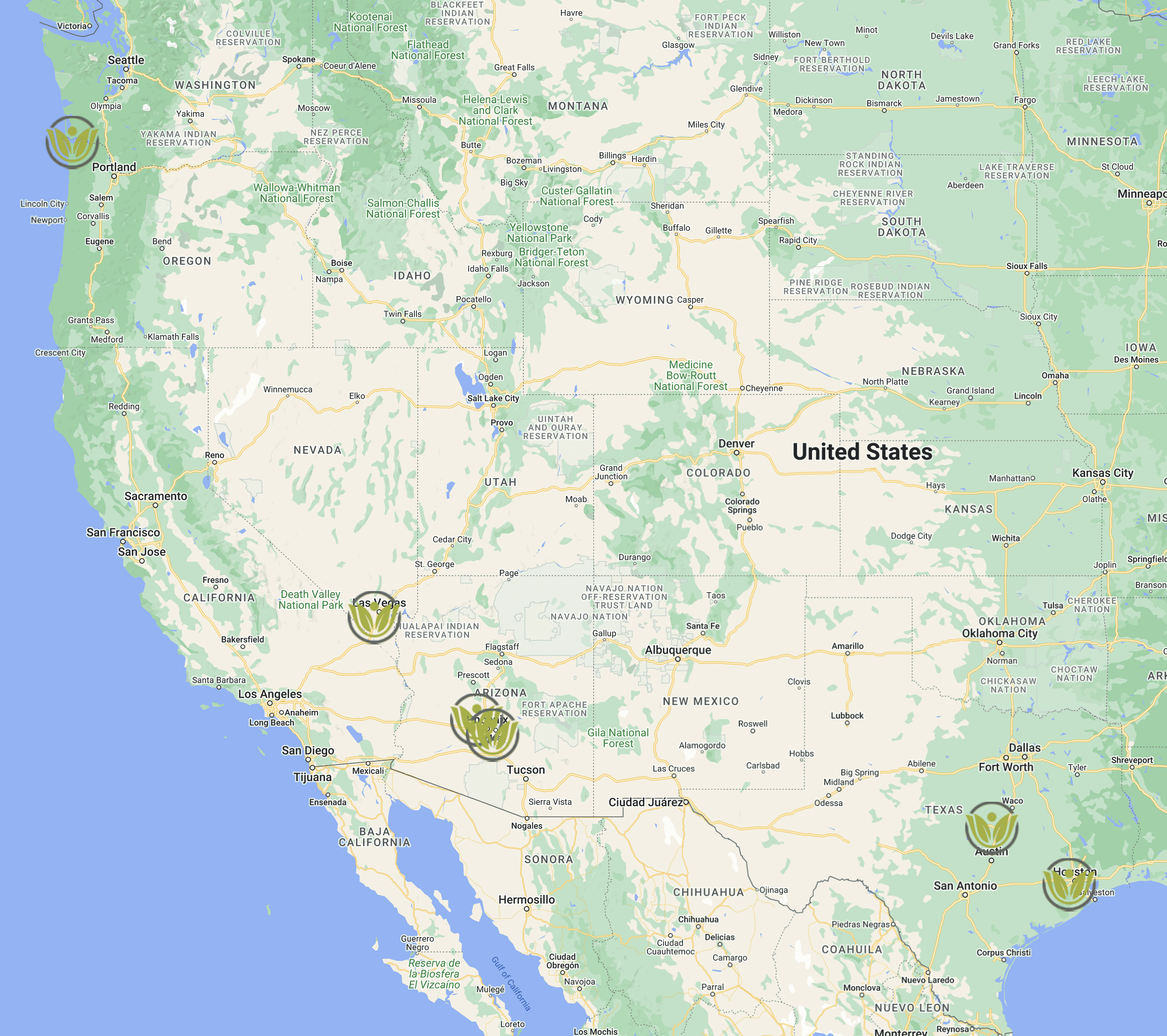 How to Find 30-Day Inpatient Rehab Programs Near Me
We at Virtue Recovery Center can provide the kind of care you or your loved one needs beginning with a remote, free substance abuse assessment. Call 866-461-3339 to get started today. You can also visit one of our nationally accredited brick-and-mortar locations below to begin your recovery journey:
Chandler, Arizona: 111 S Hearthstone Way, Chandler, AZ 85226, United States
Sun City West, Arizona: 13951 W Meeker Blvd, Sun City West, AZ 85375, United States
Houston, Texas: 9714 S Gessner Rd, Houston, TX 77071, United States
Killeen, Texas: 5200 S W S Young Dr, Killeen, TX 76542, United States
Las Vegas, Nevada: 8225 W Robindale Rd, Las Vegas, NV 89113
Astoria, Oregon: 263 W Exchange St, Astoria, OR 97103, United States
Here are a few additional alternatives for nearby aftercare services:
Start your recovery right away.
Start your recovery right away. Contact Virtue Drug and Alcohol Recovery Center at 866-461-3339 to find a treatment program near you.
What is the 1-Month Drug & Alcohol Rehab Intake Process?
The specific details and order of the intake process may vary among 30-day inpatient rehab centers. You can contact the rehab center you are considering to get detailed information about their intake process and any specific requirements they may have. Call 866-461-3339 now – we can provide a detailed overview of our intake process.
However, there are several steps that you can expect to go through. The first step is usually an assessment conducted by the rehab center's admissions staff or healthcare professionals. This assessment helps determine if the 30-day inpatient program suits your needs and if you meet any specific criteria for admission. They may ask questions about your substance use history, medical history, mental health, and other relevant information.
Once it is determined that you meet the admission criteria, the rehab center will typically verify your insurance coverage or discuss payment options. This step ensures that your treatment will be financially covered or that appropriate payment arrangements are made.
A medical evaluation is often conducted to assess your overall health and identify any medical conditions that may require attention during your time-limited rehab stay. This evaluation may involve physical examinations, laboratory tests, and a thorough medical history review.
After the assessments and medical evaluations, the treatment team will work with you to develop an individualized treatment plan tailored to your specific needs. This plan will outline the goals, interventions, and strategies that will be utilized during your limited-stay treatment.
Upon admission, you will be given an orientation. This may include a facility tour, an introduction to staff members, information about the daily routine and rules, and an overview of the available month-long rehab services and therapies.
If you require detoxification from drugs or alcohol, it will typically be the initial phase of your inpatient rehab program. Medical professionals will provide you with support and supervision to manage withdrawal symptoms safely.
Once the detoxification process is complete, the active treatment phase begins. This phase usually involves a combination of individual therapy, group therapy, educational sessions, experiential therapies, and other evidence-based interventions designed to address the underlying causes of addiction and support your recovery.
What is the 30-Day Rehab Treatment Process and Schedule?
The treatment process and schedule in a 30-day rehab program can vary depending on the specific rehab center and your individual needs. However, below is a general overview of what a typical 30-day rehab treatment process and schedule may entail:
Detoxification (if necessary): If you require detoxification from drugs or alcohol, this is often the initial phase of treatment. Detoxification helps rid the body of substances and manage withdrawal symptoms. It typically involves medical supervision and support to ensure your safety and comfort.
Assessment and Treatment Planning: After detoxification, a comprehensive assessment is conducted to evaluate your needs and develop an individualized treatment plan. The treatment plan outlines the goals, interventions, and strategies that will be utilized during the 30-day program.
Individual Therapy: Individual therapy sessions are typically scheduled throughout the treatment period. These sessions allow one-on-one counseling with a therapist to address personal challenges, explore underlying issues contributing to your addiction, and develop coping strategies.
The specific techniques utilized in individual therapy will vary based on your unique needs, the therapist's expertise, and the treatment approach of the rehab center. However, below are some example therapy methods typically used in a 30-day inpatient rehab program:
Cognitive-Behavioral Therapy (CBT): CBT is a popular approach that targets negative thought patterns and behaviors. Through one-on-one therapy sessions, a trained therapist assists you in examining your beliefs, thoughts, and emotions as they relate to substance abuse. The goal is to identify and adopt healthy coping mechanisms and strategies.
Motivational Interviewing (MI): MI is a therapeutic approach focusing on increasing your internal drive to overcome addictive behaviors. During an MI session, the therapist will work with you compassionately and cooperatively to understand your mixed feelings about change and guide you in uncovering your reasons for seeking recovery.
Dialectical Behavior Therapy (DBT): DBT combines CBT techniques and mindfulness practices. It aims to assist you with developing skills for emotional regulation, distress tolerance, interpersonal effectiveness, and mindfulness.
Trauma-focused Therapy: If you've experienced trauma, therapists may employ approaches such as Eye Movement Desensitization and Reprocessing (EMDR), Trauma-Focused Cognitive Behavioral Therapy (TF-CBT), or other trauma-informed modalities to address and heal the underlying trauma that may contribute to your addiction.
Solution-Focused Brief Therapy (SFBT): SFBT is a therapy approach aimed at achieving goals by identifying and utilizing your strengths and resources. During individual therapy sessions, the therapist helps you envision your desired future and collaborates with you to develop practical steps and solutions to achieve your goals.
Psychodynamic Therapy: In psychodynamic therapy, the focus is on understanding how your unconscious thoughts, past experiences, and relationship patterns may be linked to addiction. The goal is to delve into these underlying dynamics and find ways to address past conflicts or unresolved issues.
Expressive Therapies: Individual sessions may include art therapy, music therapy, or psychodrama in addition to talk therapy. These creative methods provide a non-verbal and experiential way to express emotions, explore self-identity, and process experiences.
Group Therapy: Group therapy sessions play a crucial role, involving a therapist leading discussions and activities with a small group. Group therapy offers support, encourages peer interactions, and enables sharing of experiences and insights.
Psychoeducation: Psychoeducational sessions provide valuable information about addiction, including the impact of substances on the body and mind, relapse prevention techniques, coping skills, and strategies for maintaining recovery. You can gain knowledge and awareness about addiction and develop tools for sustainable recovery.
Skill-Building Workshops: Skill-building workshops teach practical skills to support long-term recovery. These workshops may include topics such as stress management, communication skills, assertiveness training, healthy coping mechanisms, and relapse prevention techniques.
Family Therapy and Support: Rehab programs commonly encourage family involvement. Family therapy sessions may be held to improve communication, address family dynamics, and repair relationships that may have been damaged due to addiction. Also, loved ones may have access to family support groups or educational sessions offering resources and guidance.
Holistic Therapies: Many rehab programs incorporate holistic therapies to address your overall well-being. These may include activities such as yoga, meditation, art therapy, equine therapy, or fitness programs. These therapies promote relaxation, self-expression, self-awareness, and physical well-being.
Aftercare Planning: Towards the end of the 30-day program, aftercare planning is initiated to help you transition from residential treatment to ongoing support. This may include creating a relapse prevention plan, connecting you with community resources, recommending outpatient therapy, or arranging for participation in support groups such as Alcoholics Anonymous (AA) or Narcotics Anonymous (NA).
What Happens After the 1-Month Rehabilitation Treatment is Complete?
As treatment nears its end, the treatment team will work with you to create an aftercare plan, including an evaluation, that outlines strategies and resources for ongoing recovery. Depending on your needs, transitioning to outpatient treatment may be recommended. These programs provide ongoing support and help maintain your progress in recovery.
After completing a rehab program, individual therapy and counseling can be beneficial, allowing you to explore ongoing challenges, develop coping strategies, and address underlying issues. Support groups like Alcoholics Anonymous or Narcotics Anonymous can also be valuable resources, offering a therapeutic community of peers with similar experiences.
You may also choose to reside in a sober living or transitional housing facility after completing the 30-day rehab program. These environments provide a structured and supportive living arrangement with peer accountability and additional resources to assist in the transition to independent living.
Ongoing self-care practices, such as healthy lifestyle choices, regular exercise, proper nutrition, stress management, and mindfulness, contribute to maintaining sobriety. Developing relapse prevention strategies and having a support network is crucial in navigating potential triggers or challenging situations. Staying connected with the rehab center or treatment providers for regular check-ins or follow-up appointments can offer continued support and address concerns. You can also adjust the aftercare plan as needed.
Recovery is a lifelong process, and maintaining sobriety requires ongoing commitment and support. It's essential to seek resources and services that align with your needs, stay connected to a supportive community, and prioritize self-care to sustain long-term recovery.
Statistics and Information About 30-Day Rehab
The first month of treatment is the first step toward recovery. To maintain long-term recovery and avoid relapses, it's essential to transition to aftercare, which may include outpatient treatment, support groups, and continued therapy.
A study of 72 people around 30 years old received treatment for various addictions, including alcohol and drugs such as opioids and amphetamines. After one year, the treatment success rate was 55% for those who underwent treatment in a 30-day rehab facility and 84% for those in the longer rehabilitation treatment programs.[i]
According to studies, most people require at least 90 days to significantly reduce or quit substance dependence.[ii]
One study examined 1,167 adolescents receiving treatment for substance abuse. Those who stayed in recovery for over 90 days were less likely to resume excessive drinking or use illegal substances. This contrasted with the subjects in therapy for only 21 days.[iii]
According to the Substance Abuse and Mental Health Services Administration, short-term residential treatment has a completion rate of 56%, compared to long-term residential treatment's 45%, regular outpatient therapy's 37%, and intense outpatient treatment's 32%.
Rehab does not come in one size fits all. Not every 30-day treatment program is suitable for every addiction or circumstance in a person's life.
According to studies, one of the most significant indicators of relapse is not enrolling in aftercare.[iv]
After completing a 30-day treatment program, experts advise users to move on to a more extended outpatient program.
More Guides on Specialized Treatment
Guides on Specialized Recovery Treatment Near You