10-Day, 14-Day, 21-Day Rehab & Detox Centers Near Me
If you have a demanding job or other responsibilities, accelerated recovery options can be a good starting point for rehabilitation, typically involving the crucial detoxification step. In fact, including detox and rehabilitation in your treatment plan can be more effective for recovery. Read on to learn more about ten-day rehab programs and similar short-term rehabilitation stays.
10-Day, 14-Day, 21-Day Addiction Treatment With Virtue Recovery Center
Virtue Recovery Center offers specialized 10-day, 14-day, and 21-day rehab and detox programs designed to provide individuals with an intensive and focused approach to overcoming addiction. These programs, available in Arizona, Texas, Nevada, and Oregon, offer a structured and supportive environment where individuals can detoxify their bodies, address the underlying causes of addiction, and develop the necessary tools for long-term recovery.
Whether you choose the 10-day, 14-day, or 21-day rehab and detox program at Virtue Recovery Center, you can expect to receive compassionate care, personalized treatment plans, and a supportive environment conducive to healing and growth. The dedicated team of professionals is committed to helping individuals break free from the grip of addiction and achieve a brighter, substance-free future.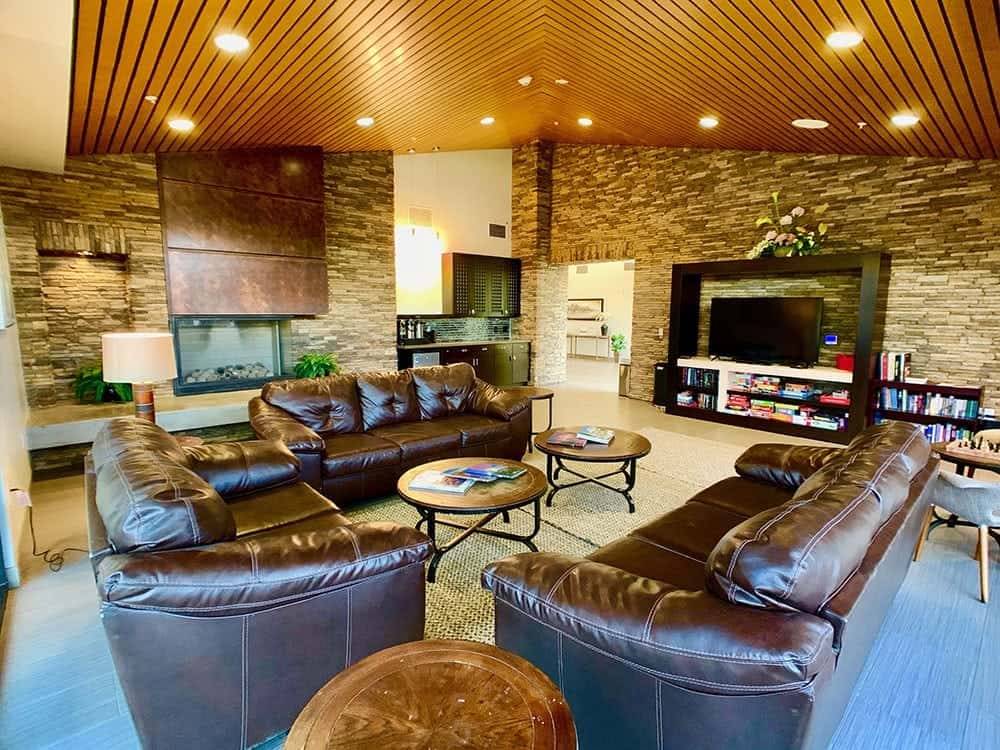 FREE DRUG & ALCOHOL ASSESSMENT
What is a Short-Term Inpatient Rehab Center?
Short-term inpatient rehab centers offer quick yet intensive rehabilitation services for individuals who need more care when recovering from substance abuse. This often includes detoxification to improve overall functioning and reduce complications for a smoother transition back to home or a lower level of care, like outpatient treatment.
How Long is Drug Detox?
The duration of drug detox varies depending on your needs and can last anywhere from a few days to several weeks. Due to the complexity and sensitivity of the process, it is impossible to predict an exact timeline. A minimum 7-day detox is typically recommended for those with mild to moderate addictions, but success cannot be guaranteed for everyone.
When it comes to substance abuse, the potential for dependence and withdrawal can vary greatly depending on the type of drug and how it was used. Some drugs carry a higher risk of causing uncomfortable, dangerous, and even painful withdrawal symptoms.
It's also important to consider individual characteristics when detoxing from a substance. Each person has unique physical attributes, such as hydration levels, nutrition, metabolism, and overall health profile, which can all affect how long it takes to detox from a substance.
How Long is Alcohol Detox?
How Long is Alcohol Detox?
Detoxification times from alcohol can differ depending on your dependence, overall health, and the detox program. Generally, alcohol detox can range from a few days to a week or more. The alcohol detox timeline can be affected by various factors, such as the particular substance, pattern, duration, history, and amount of alcohol consumed, similar to drug detox.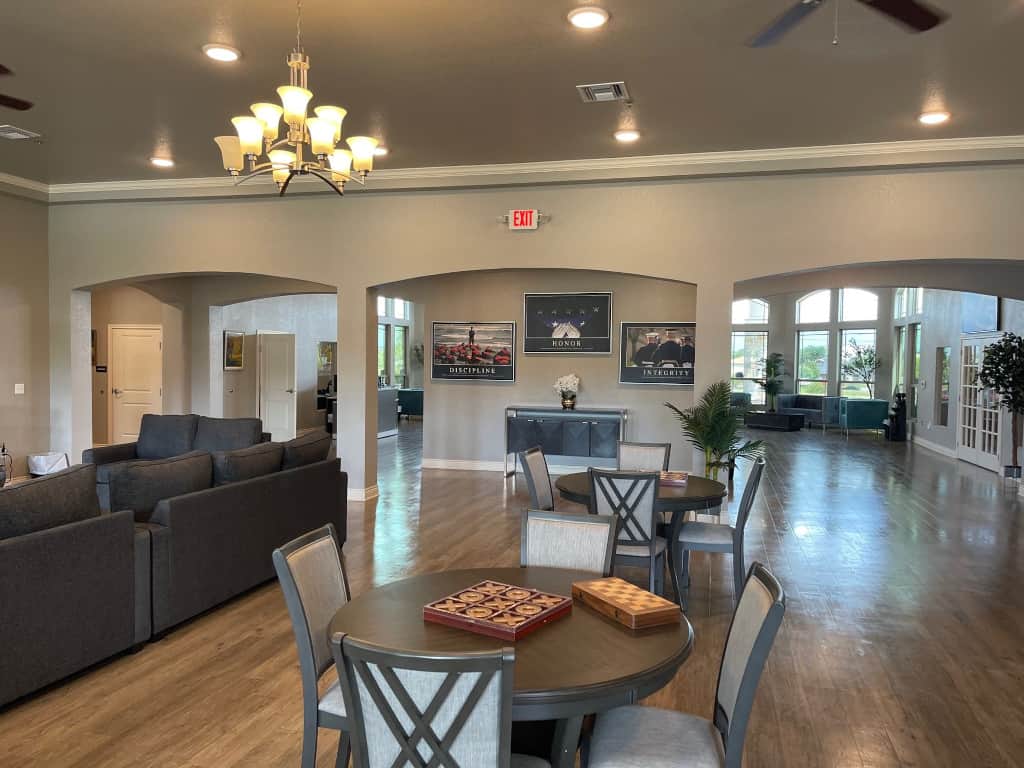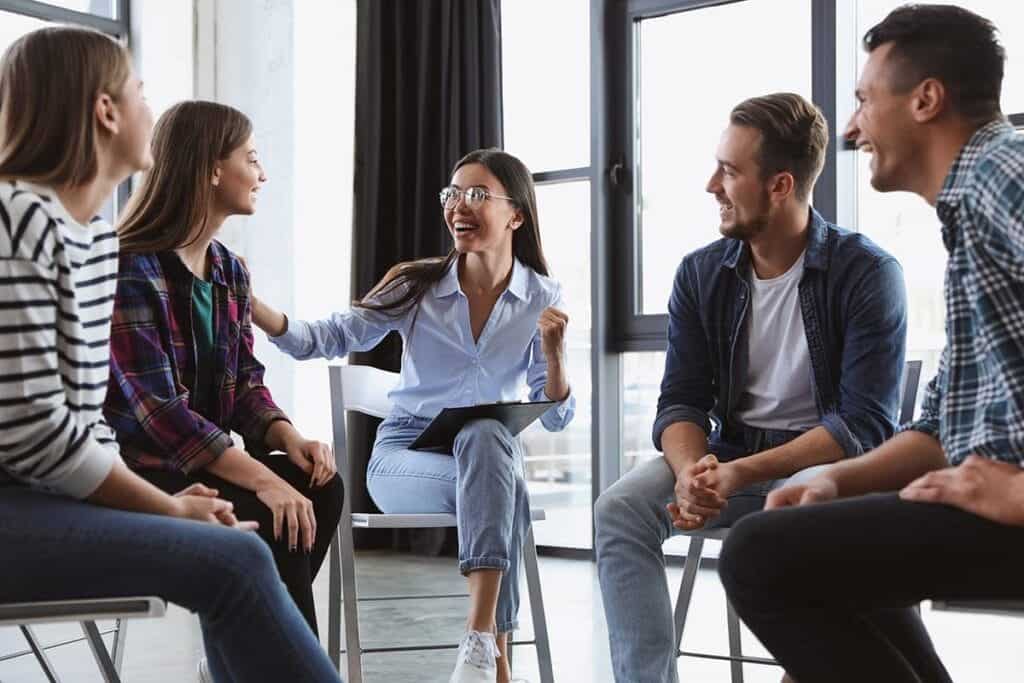 How Much Does Short-Term Rehab Cost?
Inpatient rehabilitation services average out to $575 a day. However, these are only average costs. The duration of the program, your location, insurance, and the scope of treatment, among other factors, can impact the overall expense. Shorter programs such as residential 10-day rehab centers, intensive 14-day rehab treatment, and extended 21-day rehab programs are generally more affordable than longer treatments.
Many seeking treatment tend to worry about affordability. Investing in comprehensive addiction recovery can be crucial in saving your life or the life of someone you love. An addiction that goes untreated can lead to devastating outcomes. We firmly believe that rehabilitation expenses should not hinder anyone from seeking help. We are willing to collaborate with you to create a personalized payment plan.
How To Pay for 10-Day, 14-Day, 21-Day Rehabilitation Treatment
How To Pay for 10-Day, 14-Day, 21-Day Rehabilitation Treatment
If you're considering a 10-day, 14-day, or 21-day rehabilitation treatment, there are different ways to pay for it. Reach out to the specific rehabilitation facility you're interested in and talk to them about your financial situation. They can give you details on payment options, financial assistance programs, and resources that can help you manage the financial aspect of your treatment.
If you have health insurance, it's essential to check your policy to see if it covers rehab treatment. Ensure you understand the specific terms of your insurance plan and what expenses you may be responsible for. If you're unsure about the details, we can help verify them for you. Just give us a call at 866-461-3339.
On the other hand, if you don't have rehab insurance coverage or the treatment you need isn't covered, you may need to pay for the rehabilitation program out-of-pocket. This can be a significant expense, so plan accordingly.
Additionally, some rehab centers offer financing or payment plans to help manage the costs. You could also look into third-party financing companies specializing in healthcare expenses.  Another potential avenue to explore is Employee Assistance Programs (EAP), which may provide coverage or financial assistance for rehabilitation treatment. You can check with your employer's human resources department to learn about available resources.
Another possibility is grants or scholarships offered by organizations, foundations, or government programs. You can research local or national resources providing financial aid for addiction treatment and inquire about potential opportunities.
Depending on your state, government-funded programs or subsidies may also be available for addiction treatment. You can explore options such as Medicaid, Medicare, or other publicly funded nearby healthcare programs to see if you qualify for financial assistance.
If the above options are not available or suitable for your needs, there is also the possibility of using crowdfunding platforms, like GoFundMe, or arranging fundraising events to gather money for rehabilitation treatment. This method involves asking for financial assistance from friends, family, and the community.
With some effort and planning, it's possible to gather the resources you need to begin your journey toward recovery. Don't let financial concerns keep you from getting the help you or your loved one needs. Take the time to explore all your options and find a solution that works for you.
Does Insurance Cover 10-Day, 14-Day, and 21-Day Rehab?
The availability of insurance coverage for 10-day, 14-day, and 21-day rehabilitation programs can be influenced by your insurance policy, specific treatments needed, and other factors. Generally, insurance may cover these shorter-term programs, but there are instances where coverage may be restricted or unavailable.
For more information on rehab insurance coverage, including co-pays, deductibles, out-of-pocket expenses, limitations, and exclusions, please contact 866-461-3339. Our facilities are nationally accredited and in-network with many insurance companies such as Aetna, Behavioral Healthcare Options, Cigna, and United Healthcare. Understanding your insurance coverage can be complicated, so it's important to ask detailed questions and keep records of your conversations to ensure you clearly understand your policy and any limitations on your coverage.
Call 866-461-3339. We are in-network with many insurance companies, including Aetna, Cigna, and United Healthcare, and we can thoroughly review your policy for you. We can explain the details, limitations, requirements, and more.
Our Helpline Number is 100% Free and Confidential
Find out if your health insurance covers rehab treatment
If you have a health insurance plan with one of the providers listed below, you can read our guide to find out if your coverage includes drug and alcohol rehabilitation programs.
What is the 10-Day, 14-Day, 21-Day Rehab Intake Process
The intake process for a 10- 14- or 21-day rehab program typically involves several steps to assess your needs and determine an appropriate treatment approach. Processes can vary slightly depending on the treatment facility and other factors. Still, the main objective is to gather comprehensive information about your needs and create an individualized treatment plan to support your recovery journey.
The rehab intake process usually begins with an initial assessment. During this confidential interview, a healthcare professional or intake coordinator will gather information about your addiction history, substance use patterns, medical history, mental health concerns, and other relevant factors. This information is critical for understanding your needs and developing a personalized treatment plan.
After the assessment, a medical evaluation may be conducted to assess your overall health, identify any underlying medical conditions, and determine if medical detoxification is necessary. This evaluation may include physical examinations, laboratory tests, and screenings.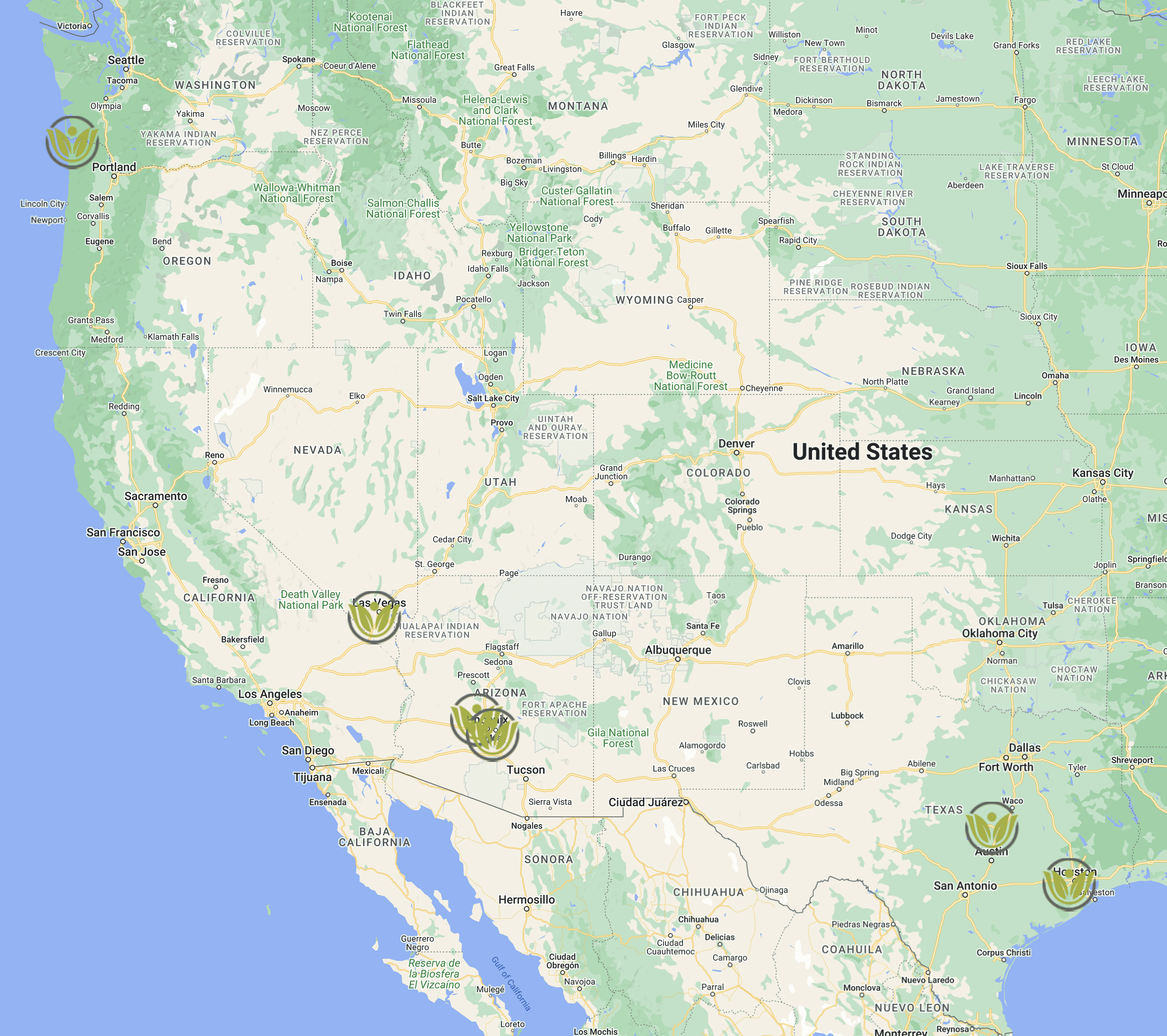 How to find 10-Day, 14-Day, and 21-Day Rehab Centers Near Me
If you or someone you care about is struggling with substance abuse, know that Virtue Recovery Center is here to help. Our team provides personalized treatment plans that address each client's unique challenges and needs, intending to promote long-term sobriety.
We understand that seeking help can be a difficult decision, which is why we offer a free assessment to help you get started on your journey to recovery. Simply give us a call at 866-461-3339. We are here to support you every step of the way. Additionally, you can visit one of our nationally accredited brick-and-mortar locations outlined below:
Start your recovery right away.
Start your recovery right away. Contact Virtue Drug and Alcohol Recovery Center at 866-461-3339 to find a treatment program near you.
What is The Admissions Process for 10-Day, 14-Day, and 21-Day Rehab?
The admissions process for a 10-Day, 14-Day, or 21-Day rehab program typically involves several steps to facilitate your entry into the treatment facility. Keep in mind that the rehab admissions process may vary slightly depending on the treatment facility and the specific program.
To enter a treatment facility, you can typically contact the center by phone, email, or an online form. They will conduct an assessment to ensure the program fits your needs and verify insurance coverage or discuss payment options. The facility will also provide information about its policies and guidelines. Upon arrival, you'll undergo medical and clinical assessments for proper care.
What is the 10-Day Rehab Process?
The comprehensive ten-day addiction recovery process is relatively short, and expecting quick recovery with a 10-day program may be unrealistic. Quick treatments are often the first step towards longer-term treatment and can vary depending on your needs and the treatment center. See below for the general process of a 10-day rehab center:
Assessment and Intake: The first step is an evaluation by healthcare professionals, who will assess your medical history, substance abuse issues, and needs. Assessments help develop the treatment plan for the personalized ten-day rehab approach.
Detoxification (if necessary): If you need detoxification to manage withdrawal symptoms, you'll undergo a detox phase. During this medically supervised ten-day rehab, you'll be carefully monitored and provided the necessary support and medications to alleviate discomfort.
Individual and Group Therapy: The core component of the ten-day rehab process involves individual and group therapy sessions.
Psychoeducation: Psychoeducation sessions provide individuals with knowledge and a better understanding of addiction, effective coping mechanisms, relapse prevention strategies, and tools for creating a healthier lifestyle.
Holistic Approaches: In some ten-day rehab programs, therapy can be complemented with holistic approaches such as mindfulness, meditation, yoga, art therapy, or recreational activities.
Aftercare Planning: As the program nears its end, the treatment team will collaborate with you to create an aftercare plan. This plan will detail strategies for staying sober and likely include recommendations for outpatient therapy, support groups, or other community resources that offer ongoing support.
What is the 14-Day Rehab Process?
Although accelerated 14-day rehab programs have similarities with the 10-day process, the extra days provide a more comprehensive treatment experience. It's common for rehabilitation programs to vary in structure and components across different treatment centers. However, below is a general idea of what you may expect from comprehensive 14-day rehab centers:
Assessment and Intake: Similar to the 10-day rehab process, the 14-day program begins with an initial assessment to evaluate your needs, medical history, and substance abuse issues, helping to tailor the treatment plan accordingly.
Detoxification (if necessary): Effective 14-day rehab protocols may incorporate a detox phase if detoxification is required. Medical professionals carefully observe withdrawal symptoms and offer necessary assistance and medication to guarantee a secure and comfortable experience.
Individual and Group Therapy: Both individual and group therapy sessions play a significant role at inpatient 14-day rehab facilities. Individual therapy allows personalized sessions with a therapist to address specific concerns, while group therapy provides a supportive environment.
Psychoeducation and Skill-Building: Addiction therapy includes psychoeducation sessions on addiction, triggers, coping, and relapse prevention. It also involves practical skill-building activities for managing stress, emotions, and cravings.
Holistic and Experiential Therapies: Intensive 14-day rehab treatment may include experiential therapies to complement traditional therapy, including mindfulness practices, meditation, yoga, art therapy, adventure therapy, or other activities that promote self-reflection, relaxation, and personal growth.
Aftercare Planning: As the program nears its end, the treatment team will work with you to develop an aftercare plan. This plan will outline strategies to help you maintain your sobriety and recommend ongoing treatment, support groups, and community resources to support you after you leave rehab.
What is the 21-Day Rehab Process?
Extended 21-day rehab programs' processes are similar to the 10- and 14-day approaches in assessment, detoxification, individual and group therapy, psychoeducation, and aftercare planning. Procedures will vary from treatment center to treatment center. However, customized 21-day rehab plans are tailored to provide more comprehensive treatment than their shorter counterparts.
If you're struggling with moderate addiction issues and need more intensive treatment than shorter programs can offer, a 21-day rehab program might be the right choice for you. These programs provide comprehensive care and a structured environment to help you recover. To obtain more accurate and detailed information about the 21-day rehab process and program details, call 866-461-3339.
What Happens After the Short-Term Rehabilitation Treatment is Complete?
After completing short-term rehabilitation, the subsequent steps will depend on your unique needs and situation. Usually, individuals move to the next phase of their recovery journey, which starts with an aftercare evaluation and plan. Here are some typical steps that may follow the completion of short-term rehabilitation treatment:
Aftercare Planning
Transitional or Step-Down Programs
Outpatient Therapy
Support Groups
Continued Medical Care
Lifestyle Changes
Relapse Prevention
Ongoing Self-Care
Some Statistics and Information About Short-Term Rehab
Some Statistics and Information About Short-Term Rehab
Less than 42% of patients successfully finish drug and alcohol addiction treatment.1
A study conducted in 2003 revealed that individuals who managed to avoid addictive behavior for six months had a greater likelihood of maintaining abstinence for five years. In addition, factors such as being female, attending 12-step meetings, having solid social support, and being older were identified as predictors of sustained abstinence at the five-year mark.2
According to the National Institute on Drug Abuse (NIDA), 31% of patients who completed treatment programs lasting 90 days or less were able to remain sober for an entire year.
According to the National Institute on Drug Abuse (NIDA), residential short-term rehab programs were first designed as inpatient treatment programs lasting for three to six weeks.
For treatment to succeed, it appears that the length of time it is administered and its adaptability are essential factors.3
The longer someone receives treatment, the greater their chances of success. To ultimately benefit from treatment, active engagement in therapy for at least three months is required.4
Short-term rehabilitation programs are typically a component of a more extensive range of medical attention that comprises outpatient therapy, support groups, and aftercare programs.
Although transitioning from detoxification to substance use disorder treatment can improve outcomes, a significant number of detoxification patients do not start treatment.5
Around 20% of rehab admissions are for individuals to undergo detoxification.6
According to the 2020 N-SSATS report, 16,066 substance abuse treatment facilities were surveyed. The facilities reported that 1,090,357 clients were undergoing treatment for substance abuse on March 31, 2020. The survey had a response rate of 90.2%.7
More Guides on Specialized Treatment
Guides on Specialized Recovery Treatment Near You