HOUSTON TEXAS TREATMENT FACILITY TOUR
24-Bed Residential Drug & Alcohol Rehab and Eating Disorder Treatment Center in Houston Texas
Virtue Recovery Center is proud to announce the opening of our newest drug addiction and eating disorder treatment center in Houston Texas. Serving the great state of Texas and the Southern United States, Virtue Recovery Center in Houston treats individuals suffering from drug addiction, alcoholism, eating disorders, and trauma/PTSD with the highest quality evidence-based treatment methodologies; from one-on-one and structured group cognitive-behavioral therapy to electronic brain stimulation (EMBP) and other cutting-edge, evidence-based treatment modalities. As with our other world-class state-licensed and nationally accredited treatment facilities in Killeen Texas, Chandler Arizona, and Astoria Oregon, treatment at our Houston Texas recovery center is covered by all major PPO insurance plans as well as the United States Department of Veterans Affairs, and insurance may cover up to 100% of the cost of treatment. We also accept private pay for individuals without insurance or whose insurance lacks the necessary behavioral health benefits to cover treatment. We will work closely with you and your loved ones to design a payment plan that can make treatment at Virtue Recovery Center affordable for every family. Our beautiful facility is a relaxing retreat where you can focus on regaining your health as you learn the tools necessary for a successful recovery. Please call us at your convenience to learn more about the premier treatment program in Houston Texas!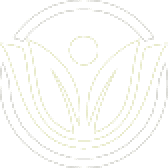 FREE ASSESSMENT
Get immediate treatment help now. 100% safe & confidential.
CALL 866-828-7521
Contact us to schedule a free confidential assessment with a licensed clinician.
OUR HOUSTON TEXAS LOCATION