SUN CITY WEST, ARIZONA EATING DISORDER TREATMENT CENTER
Virtue Recovery Center in Sun City West Arizona is a beautiful eating disorder treatment facility with 30 luxurious recovery beds.
Our Eating Disorder treatment program at Virtue Recovery Center in Arizona offers weekly individual and family therapy sessions and daily groups conducted by our masters-level clinicians and dietary staff to target the specific needs of our patients. Our nationally accredited, state-licensed eating disorder treatment facility provides recovery support through the 24/7 presence of our highly-credentialed behavioral health professionals and licensed nursing staff. Psychiatric and medical staff are present seven days/a week to closely monitor our patients and administer individualized care throughout the treatment process.
Each tastefully decorated room is equipped with an HD TV and a bathroom. All rooms are monitored from the nurses' station to ensure medical safety and the ability to interrupt compulsive behaviors that might theoretically interfere with treatment progress. Virtue Recovery Center for Eating Disorders in Sun City, Arizona, permits smoking in designated areas during scheduled times throughout the day.
Our methodology for healing a wounded metabolism is based on consistent healthy nourishment within a structure of 3 nutritious and delicious meals at breakfast, lunch, and dinner, along with three healthy snacks per day. Our Director of Nutrition curates meals and snacks catered by our 5-Star Executive Chef. Our dining room at our eating disorder rehab in Sun City West, AZ, offers a relaxed, social environment with ample sunshine and gorgeous views of the outdoors to enhance the dining experience.
Our comprehensive approach to Arizona eating disorder treatment at Virtue Recovery Center is to administer a proven, evidence-based, individualized treatment program custom-tailored for each client's unique needs while working with specialized treatment providers across multiple specialties to provide eating disorder care of exemplary quality resulting in success rates unmatched elsewhere in the industry, giving our patients the best possible opportunity to recover long-term.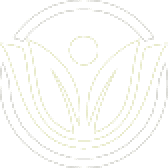 FREE ASSESSMENT
Get immediate treatment help now. 100% safe & confidential.
CALL (866) 485-1657
Contact us to schedule a free confidential assessment with a licensed clinician.