Rehabs in Arizona That Accept Ambetter
Ambetter offers three plan tiers, each of which covers substance abuse and mental health services. Since 2014, Ambetter has offered plans in the Health Insurance Marketplace and today serves more than 3 million people. The company partners with local providers so you have access to the care you need. However, your benefits can vary.
Does Virtue Recovery Center Arizona Accept Ambetter?
At Virtue Recovery Center, we're committed to making our top-tier recovery services accessible to all individuals in need. We understand the financial concerns that often accompany the path to recovery. That's why we proudly accept Ambetter health insurance for our drug and alcohol addiction rehab programs. With this step, we aim to ease your financial worries, allowing you to focus solely on your healing journey. Our mission is to support you at every turn, ensuring you have the resources you need to reclaim your life.
Our two facilities located in Chandler and Sun City West, Arizona, both accept Ambetter health insurance. These centers offer a comprehensive range of services designed to meet your unique needs. Our offerings include one-on-one counseling, group therapy, and other evidence-based treatments, all delivered by a team of experienced professionals. We're here to help you navigate the complexities of insurance coverage and ensure you have access to affordable, high-quality care. Your path to recovery is our priority, and at Virtue Recovery Center, we're dedicated to providing the supportive environment necessary for your healing journey. Connect with us today, and together, we can explore your coverage options and pave the way towards your recovery.
What is Arizona Known For?
What is Arizona Known For?
There are many things that Arizona is famous for, but the largest natural wonder after which the state is now nicknamed, is the Grand Canyon. In the past, the state was called The Copper State since there are large copper mines throughout Arizona. Today Arizona is called "Grand Canyon State."
Grand Canyon National Park was originally designated by an act of Congress in 1919 and today is home to 30 types of exotic animals, 208 exotic plants, and 91 mammals. Each year, roughly 80,000 people backpack and spend the night under the stars. Visitors also come to Arizona to see the outstanding desert landscapes that have inspired world-famous painters and photographers.
Just a short two-hour drive north of the state capital of Phoenix is Sedona, which is a spot for spiritual wellness and outdoor adventure. The Red Rocks of Sedona offer outstanding views and are believed to have spiritual power. One of the most famous man-made landmarks is Hoover Dam which sits on the Colorado River along the Nevada border. The reservoir created by the dam is Lake Mead and one of the largest artificial lakes in the country.
Another unique feature is the rich Native American heritage found in Arizona. The Petrified Forest National Park is one of the most unique national parks in the country where wood has turned to stone and archaeologists have found painted pottery believed to have been used by indigenous people.
Monument Valley has been inhabited by Native Americans for thousands of years and is a designated national monument, part of the Navajo Nation. There's a 17-mile loop visitors can drive that showcases some of the best features and hiking trails that allow you to get a closer look.
Popular Cities Arizona for Drug and Alcohol Rehab
Popular Cities Arizona for Drug and Alcohol Rehab
Arizona is also famous for several popular cities that have rich diverse cultures and many opportunities for residents and visitors alike. Virtue Recovery Centers are located in Chandler and Sun City West, Arizona, which are on the northwest and southeast outskirts of the state capital of Phoenix.
Chandler is home to Desert Breeze Park, which boasts vintage train rides and a Sonoran desert landscape. Sun City West is a self-contained, self-governed unincorporated community known as the nation's premier adult golf retirement community with an active lifestyle and a nationally ranked hospital.
Phoenix is located between Chandler and Sun City West, and is known for its high-end spa resorts, Jack Nicklaus-designed golf courses, and vibrant nightlife. Tourists are treated to the Phoenix Zoo, Science Center, and Desert Botanical Garden, which offers a little bit of an oasis in the middle of the Sonoran Desert.
Visitors who are looking for mountains, deserts, and ponderosa pine forests need to go no further than Flagstaff, located near the base of the San Francisco Peaks. The city is a hub of activity year-round and is located within the world's largest contiguous ponderosa pine forest.
Tucson, Arizona, is the home to the University of Arizona and is the 33rd largest city in the U.S. Visitors are treated to indoor and outdoor attractions, including riding the Tucson Streetcar, visiting the Biosphere 2, or enjoying Old Tucson, a western attraction with live music, food, and streets made famous by John Wayne, Elizabeth Taylor, and Clint Eastwood, and featured in more than 400 films.
Scottsdale is another desert city located on the east side of the state, also known for opulent spa resorts and world-class golfing. Just north of Scottsdale is the McDowell Sonoran Preserve and nearby is Taliesin West, the former home of architect Frank Lloyd Wright.
Who is Ambetter?
Ambetter insurance is offered by Centene Corporation, one of the largest healthcare companies in the U.S. Ambetter offers health, dental, and vision coverage with three-tiered coverage options. Virtue Recovery Center is one of the rehabs in Arizona that take Ambetter and are in their network of providers.
The three-tiered service plan approach starts with Bronze Care, which covers essential needs with typically lower monthly premiums but likely higher out-of-pocket costs. Silver Care has the best value and the greatest balance between premium payments and out-of-pocket costs while Ambetter Gold Care has higher monthly premiums but limits out-of-pocket costs.
Coverage is offered in 26 states, including Arizona, and the surrounding states of Nevada, New Mexico, and California. There are a variety of plans and services that are designed to be affordable and offer comprehensive solutions to people who do not qualify for government-funded coverage, such as Medicaid. Up to 92% of policyholders receive a subsidy that helps to lower their monthly premiums, while not compromising their coverage.
The network of healthcare providers is committed to services that include preventive care, emergency services, and hospitalization coverage by using primary care and behavioral health practitioners.
Policyholders also have access to specialty physicians and providers, including medical equipment companies, and pharmacies. Ambetter insurance benefits include a 24/7 nurse advice hotline, telehealth services, management programs, and mail-order pharmacy.
What is Rehab Insurance Coverage?
What is Rehab Insurance Coverage?
Rehab insurance coverage is designed to help pay for substance use disorder and mental health treatment on a residential, inpatient, and outpatient basis. The Affordable Care Act (ACA) mandates every insurance policy including rehab insurance coverage. However, not every policy offers the same coverage. You can easily and privately verify your coverage by calling Virtue Recovery Centers at 866-461-3339.
You may have wondered, "Does Ambetter cover rehab in Arizona?", and the answer is yes. In Arizona, Ambetter administers Medicare and Medicaid - both government-funded insurance plans for those who meet the eligibility requirements. Rehabs in Arizona that accept Ambetter also accept Medicaid and Medicare.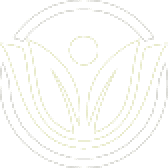 Does Your Insurance Cover Rehab?
Find out your health insurance coverage levels for rehab treatment.
CALL (866)-461-3339
We accept most insurance plans and can check your coverage levels on your behalf.
Does Ambetter Cover Drug and Alcohol Rehab in Arizona?
All of Ambetter's three-tiered plans cover drug and alcohol rehab in Arizona within their network of providers. Ambetter addiction treatment in Arizona can be found at Virtue Recovery Centers. Policy limitations can vary so it is best to call Virtue Recovery Centers at 866-461-3339 to check your policy limits and confirm your insurance coverage.
Inpatient rehab in Arizona with Ambetter insurance can cover mental health treatment and drug and alcohol addiction recovery. Ambetter addiction treatment in Arizona includes safe and comfortable detox, also called withdrawal, and follow-up rehab programs that are customized to meet your specific needs.
It is crucial to understand your plan and be aware of your coverage options, including any limitations and exclusions. You can receive a free assessment and confirm your rehab coverage by calling Virtue Recovery Centers at 866-461-3339.
Does Ambetter Cover Mental Health Rehab in Arizona?
Ambetter covers mental health rehab in Arizona through a network of approved providers, including Virtue Recovery Centers. Inpatient rehab in Arizona with Ambetter coverage can be used to treat a variety of mental health conditions, including post-traumatic stress disorder (PTSD), behavioral health addictions, depression, and dual diagnosis.
Behavioral addictions affect how an individual behaves and takes the form of unfavorable actions. For example, a shopping addiction may go undiagnosed since it is a widely accepted behavior. Yet, it can significantly harm your finances. Video game addictions are another behavioral health condition that results in people spending too much time in video games, and forgetting how to deal with people in daily life. Other behavioral addictions can include internet, pornography, gambling, and shoplifting. In any case, where too much time is spent doing one thing, it can create financial, behavioral, and relational challenges.
Inpatient and Outpatient Rehab Centers in Arizona That Take Ambetter
Outpatient and inpatient rehab centers in Arizona that take Ambetter insurance depend on whether the facility is within the Ambetter network of providers. Virtue Recovery Centers in Chandler and Sun City West, Arizona, listed below, are nationally accredited facilities offering complete recovery plans. Call Virtue today to verify insurance coverage at 866-461-3339.
Chandler, Arizona: 111 S Hearthstone Way, Chandler, AZ 85226, United States
Sun City West, Arizona: 13951 W Meeker Blvd, Sun City West, AZ 85375, United States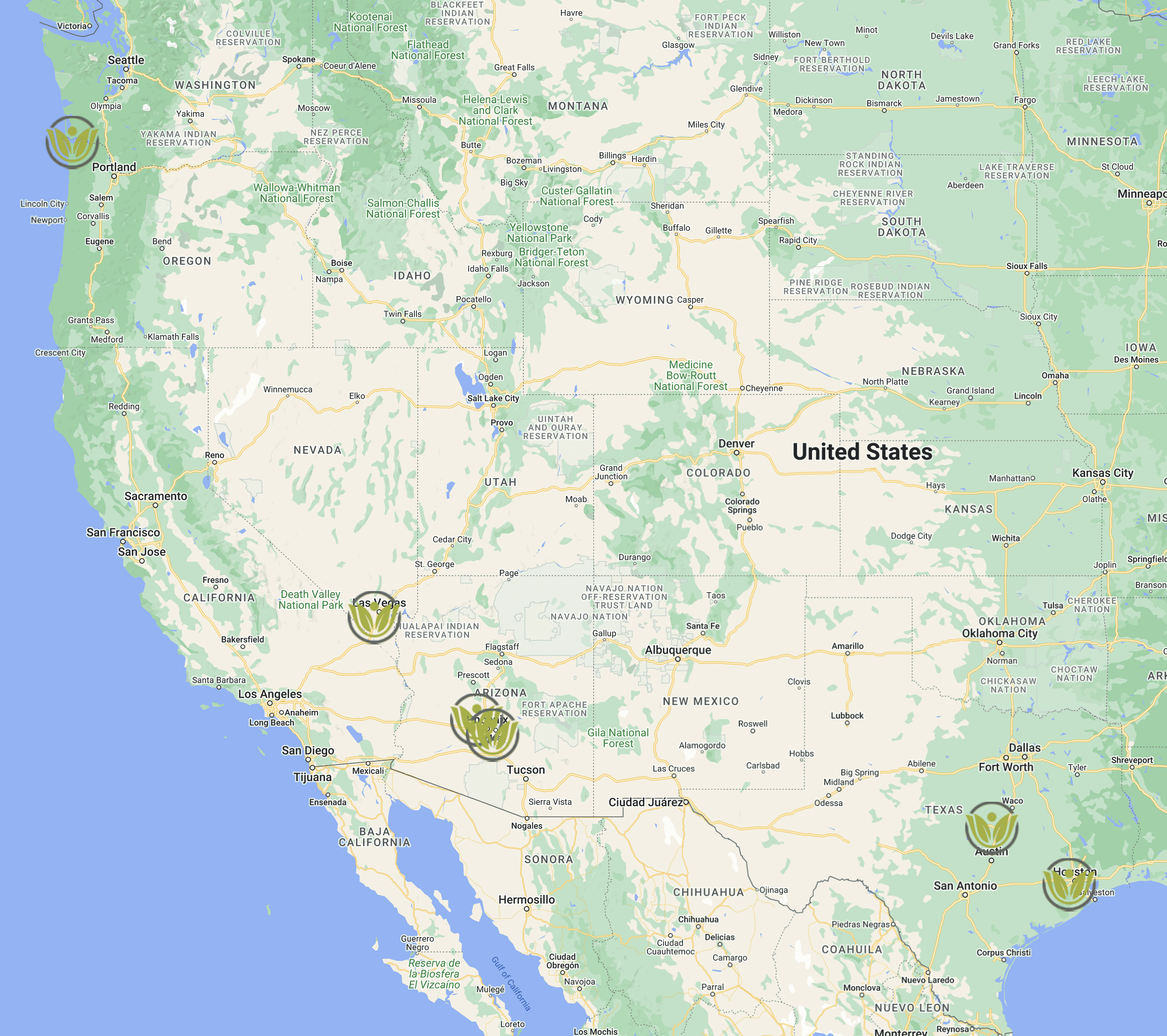 Virtue Recovery Center's Facilities That Accept Insurance
At Virtue Recovery Center, we believe that access to high-quality addiction recovery services should not be hindered by the complexities of health insurance. We want you to know that we are in-network with most major health insurance providers in Arizona, Texas, Nevada, and Oregon. This means that we have established relationships with these insurance companies, which can help ease the financial burden of treatment.
To give you an idea, some of the major insurance providers we work with include Blue Cross Blue Shield, Aetna, Cigna, and UnitedHealthcare, among others. However, it's important to note that coverage can vary based on your specific plan and location. We encourage you to reach out to us at Virtue Recovery Center. Our dedicated team is ready to help you navigate your insurance policy, understand your benefits, and maximize your coverage. Remember, taking this step is an integral part of your recovery journey, and we're here to support you every step of the way.
Check Your Ambetter Coverage for Rehab Treatment
Find out your health insurance coverage levels for Ambetter rehabilitation programs. We are in-network with most health insurance providers and may accept your insurance plan too.
How Much Does Rehab Cost in Arizona With Ambetter Insurance?
The cost of rehab in Arizona at centers that take Ambetter varies depending on the amenities, the length of stay, the severity of your condition, and the limitations in your policy. Once you meet the insurance deductible, you will likely also have a copay. At Virtue Recovery Center, we don't want financial constraints to be a barrier to your recovery.
We work closely with Ambetter addiction treatment in Arizona to get you the best coverage under your policy. Our admission counselors will also help you find options to cover the remaining costs. Call today at 866-461-3339 to confirm your rehab insurance coverage.
How To Check Ambetter Coverage Levels for Rehab Treatment in Arizona
Ambetter insurance offers three tiers of coverage levels for rehab treatment in Arizona. Under each tier, there are different policy options. The best way to verify your rehab insurance coverage is to call Virtue Recovery Centers at 866-461-339. The Center's admission counselor can check your policy coverage and answer your questions about admission and payment.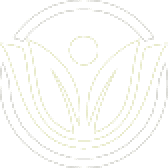 FREE ASSESSMENT
Get immediate treatment help now. 100% safe & confidential.
CALL (866)-461-3339
Contact us to schedule a free confidential assessment with a licensed clinician.
How To Get Ambetter Arizona To Pay For Rehab Treatment
The best way to get Ambetter to pay for addiction treatment in Arizona is to work with your provider. Virtue Recovery Centers works closely with Ambetter to provide the necessary documentation to meet the policy requirements. Our experienced admission counselors understand the insurance and legal requirements and work hard to ensure you receive the benefits detailed in your policy.
How Many Times Will Ambetter Arizona Pay For Rehab?
The number of times Ambetter pays addiction treatment in Arizona depends on your policy. Policy limitations are not dependent on tier coverage. The easiest way to check your coverage is to call Virtue Recovery Centers at 866-461-3339. Those with a Bronze Care policy will have greater out-of-pocket costs than those with Silver Care or Gold Care.
Check Your Health Insurance Coverage With Virtue Recovery Center
If you're committed to recovery, submit a request to one of our professional admission coordinators today using the form below. Before discussing the next steps, a coordinator will address any inquiries regarding our programs, including interacting directly with Medicaid on your behalf to check your insurance coverage levels for drug or alcohol addiction rehab.
Using your Health Insurance Card, fill out all of the fields on the confidential form.
A member of our staff will contact your insurer to verify if your policy will cover your treatment
We will contact you promptly with the results of the verification and discuss the next steps
Check Your Ambetter Healthcare Rehab Coverage
*Insurance Disclaimer: Virtue Recovery Center will attempt to verify your health insurance benefits and/or necessary authorizations on your behalf. Please note, this is only a quote of benefits and/or authorization. We cannot guarantee payment or verification eligibility as conveyed by your health insurance provider will be accurate and complete. Payment of benefits are subject to all terms, conditions, limitations, and exclusions of the member's contract at time of service. Your health insurance company will only pay for services that it determines to be "reasonable and necessary." Virtue Recovery Center will make every effort to have all services preauthorized by your health insurance company. If your health insurance company determines that a particular service is not reasonable and necessary, or that a particular service is not covered under your plan, your insurer will deny payment for that service and it will become your responsibility.
Ambetter Rehab Treatment and Insurance Statistics
Ambetter Rehab Treatment and Insurance Statistics
Over 106,000 people died in 2021 from drug-related overdoses, and 70,601 of those were from synthetic opioids, primarily fentanyl.
The number of heroin-related deaths declined significantly from 2017 (15,482) to 2021 (9,178).
There is no standardized way to measure the success of rehab recovery. Most centers base the success rate on the percentage of those who remain sober following treatment and internal studies.
20.4 million people living in the U.S. were diagnosed with a substance disorder in 2022 and only 10.3% of those received treatment.
In 2018, in groups of individuals with rehab insurance coverage, only 13.4% received treatment.
Roughly 12% of Medicaid beneficiaries are diagnosed with a substance use disorder.
People with untreated alcohol use disorders use the healthcare system twice as much and cost twice as much as those with a treated alcohol use disorder.
Marijuana is the most commonly abused drug, with 16.9% of adults who use the drug and 45% have tried it at least once.
START YOUR RECOVERY TODAY!
Contact Virtue Recovery Center 24/7 for inpatient treatment near you