Does Molina Healthcare Cover Rehab in Arizona?
Molina Healthcare in Arizona provides excellent insurance coverage to its members through government-funded programs such as Medicaid and Medicare, in addition to Marketplace plans. You can learn more about the specific coverage details related to substance use disorder treatment below. You can also call 866-461-3339 for additional information; we're always happy to help.
Does Virtue Recovery Center Arizona Accept Molina Healthcare?
At Virtue Recovery Center, we prioritize making our comprehensive recovery services accessible to all individuals seeking help. This is why we are proud to announce that we accept Molina Healthcare insurance for our drug and alcohol addiction rehab programs in Arizona. With this step, we aim to alleviate the financial concerns associated with treatment and allow you to focus on your path to recovery. We understand that each individual's journey is unique, and we strive to support you every step of the way.
We have two facilities in Arizona—one in Chandler and another in Sun City West—both of which accept Molina Healthcare insurance. These facilities offer a wide range of services, including one-on-one counseling, group therapy, and other personalized treatments. Our experienced staff is ready to guide you through the process of initiating your coverage, ensuring you have access to the high-quality, affordable care you need. Whether you're seeking inpatient, outpatient, or residential treatment, Virtue Recovery Center is here to provide the supportive environment necessary for your healing journey. Remember, at Virtue Recovery Center, we're committed to walking alongside you in your journey towards recovery.
What is Arizona Known For?
What is Arizona Known For?
The captivating history of varied Arizona landscapes boasts awe-inspiring natural wonders. The area was initially inhabited by numerous Native American tribes, including the Navajo, Hopi, and Apache, for thousands of years before the arrival of European explorers. Today, Arizona tourism is a multi-billion-dollar industry.
The native communities hold a significant place in Arizona history. Many Native American reservations can be found throughout the state, preserving their legacies and customs. The state's Spanish colonial heritage is also evident in cities such as Tucson, where visitors can admire Spanish architecture and cultural influences.
Arguably one of the most breathtaking natural wonders in the world, the Grand Canyon attracts millions of visitors annually, contributing significantly to the Arizona economy. Carved out over millions of years by the Colorado River, the Grand Canyon exposes layers of geological history. In addition, the Petrified Forest National Park is another one of the extraordinary Arizona landmarks, where ancient trees have fossilized and metamorphosed into striking, colorful stone.
Popular Cities Arizona for Drug and Alcohol Rehab
Popular Cities Arizona for Drug and Alcohol Rehab
Apart from the abovementioned landmarks, there are many other popular Arizona attractions and sun-drenched cities, including but not limited to the following:
Chandler is a vibrant city located in the Phoenix metropolitan area. Known for its thriving tech industry, diverse community, and family-friendly atmosphere, it offers modern amenities, cultural events, and outdoor recreational opportunities.
Sun City West is a peaceful retirement community nestled in the Phoenix area. It is designed for active adults and boasts golf courses, recreational facilities, and social clubs. With a focus on leisure and relaxation, residents enjoy a serene environment, amenities, and various activities catering to retirees looking for an engaging and laid-back lifestyle.
Phoenix is the capital and largest city of Arizona. It is renowned for its scorching desert climate and offers diverse cultural attractions, sports events, and outdoor activities. With a growing urban scene, it's a hub for technology, healthcare, and education. The city's mix of southwestern charm and modern amenities makes it a dynamic destination for residents and visitors alike.
Tucson is nestled in the Sonoran Desert. This vibrant city is known for its rich history, cultural diversity, and stunning natural landscapes. Home to the University of Arizona, it offers a blend of arts, outdoor adventures, and southwestern cuisine. With a laid-back atmosphere, Tucson attracts residents and tourists seeking a unique blend of tradition and innovation.
Scottsdale is a chic Arizona desert city that exudes upscale living with luxurious resorts, spas, and golf courses. Renowned for its art galleries, shopping, and vibrant nightlife, it combines modern sophistication with desert beauty, attracting visitors and residents seeking a high-end lifestyle in a picturesque setting.
Mesa is part of the Phoenix metro area and offers suburban comfort and outdoor adventure. Known for its family-friendly environment, it hosts cultural attractions, parks, and recreational activities. With a growing arts scene and diverse community, Mesa provides a balanced lifestyle for residents seeking relaxation and engagement.
Tempe is home to Arizona State University. This vibrant college town in the Phoenix area offers arts, entertainment, and outdoor recreation along Tempe Town Lake. With a mix of urban vitality and community charm, it's a dynamic destination for students and residents alike.
Glendale is a suburb of Phoenix combining sports enthusiasm with suburban living. Home to professional football and hockey teams, it hosts major sporting events. The city's blend of shopping, entertainment, and outdoor spaces makes it an inviting destination for families and sports fans, highlighting both leisure and excitement.
Flagstaff in the Coconino National Forest offers mountainous beauty and outdoor adventure. As a gateway to the Grand Canyon, it's a hub for nature enthusiasts and stargazers. Flagstaff's charming downtown and diverse culture attracts residents and visitors seeking knowledge and exploration.
Yuma is positioned along the Colorado River, embracing desert life and its agricultural heritage. Known for its sunny Arizona weather and military history, it offers historical sites and outdoor recreation. With proximity to Mexico, it's a unique blend of cultures, making Yuma a distinctive destination for history buffs and cross-border experiences.
Prescott, set in the Bradshaw Mountains, exudes small-town charm and Old West ambiance. Known for its historic downtown, it offers art galleries, outdoor events, and a mild climate. With a strong sense of community and natural beauty, Prescott appeals to residents and tourists seeking a relaxed yet culturally rich lifestyle.
Sedona is renowned for its breathtaking red rock formations and is a spiritual and artistic haven. With numerous Arizona hiking trails and energy vortexes, it draws nature enthusiasts and inspiration seekers. Its New Age ambiance, galleries, and stunning landscapes make Sedona a captivating retreat for those craving tranquility and creativity.
Who is Molina Healthcare?
Who is Molina Healthcare?
Molina Healthcare, Inc. is a FORTUNE 500 corporation founded in 1980 by Dr. C. David Molina. It offers managed Molina Healthcare services through state insurance marketplaces, Medicaid, and Medicare programs. 5.3 million people are served by Molina Healthcare through locally operated health plans, including the following:
Medicaid: Moline Healthcare Medicaid offers individuals and families many high-quality healthcare services through state government agencies.
Medicare. The Molina Healthcare Medicare Advantage plan is an option if you meet the eligibility requirements for Medicare. Molina Healthcare benefits include numerous programs, such as low-cost or free visits to doctors' offices, hospitals, rehabilitation centers, and other Molina Healthcare providers.
Medicaid/Medicare: This integrated healthcare program is for those eligible for both Medicaid and Medicare. The seamless experience ensures customers get high-quality service that meets their needs.
Molina Healthcare Marketplace: In many states, including Arizona, Molina Healthcare provides Marketplace plans to minimize out-of-pocket healthcare expenses.
What is Rehab Insurance Coverage?
What is Rehab Insurance Coverage?
The expense of different rehabilitation services and treatments, such as addiction treatment and other kinds of therapy or counseling, is expressly covered by a type of health insurance known as rehab insurance coverage. Various medical services geared toward assisting patients in regaining or improving their physical, mental, and emotional health may be covered by rehab insurance.
The type of insurance policy and the particular rehabilitation services required can impact the coverage level. The cost of rehabilitation services can be high, especially if they are necessary for a long time. Rehab insurance can support the insured in managing these expenses and receiving the required care.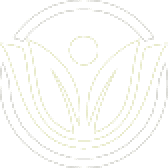 Does Your Insurance Cover Rehab?
Find out your health insurance coverage levels for rehab treatment.
CALL (866)-461-3339
We accept most insurance plans and can check your coverage levels on your behalf.
Does Molina Healthcare Cover Drug and Alcohol Rehab in Arizona?
If you're seeking drug and alcohol rehabilitation services in Arizona, Molina Healthcare generally has you covered. Their health insurance plans offer coverage for addiction treatment, ensuring that you're protected when you need it most. However, it's important to note that Molina Healthcare's addiction treatment coverage levels may vary based on factors such as your specific location and particular plan.
The good news is that the Affordable Care Act (ACA) mandates that insurance companies cover mental and behavioral health services, counseling, psychotherapy, and treatment for substance use disorders (SUDs).
Your Molina Healthcare benefits may include a variety of treatments, including but not limited to the following:
Detoxification
Inpatient/Outpatient Rehabilitation
Behavioral/Mental Health Treatments and Therapies
Medications
To verify the specifics of your particular plan, you can contact Molina Healthcare customer service directly or check out updated information on their official website. Alternatively, you can simplify the process by calling us at 866-461-3339. We're happy to go over the specifics of your policy with you.
Does Molina Healthcare Cover Mental Health Rehab in Arizona?
Does Molina Healthcare Cover Mental Health Rehab in Arizona?
Although Molina Healthcare does provide treatment for mental health issues and drug abuse rehabilitation services in Arizona, the specifics can vary depending on many factors, including your personal insurance policy and the severity of your condition. For more information on inpatient rehab in Arizona with Molina Healthcare and other topics, call 866-461-3339 today.
Many times, for services to be covered, they must be declared medically necessary. Here are just a handful of the mental health rehabilitation treatments that Molina Healthcare may provide in Arizona:
Individual and group therapies
Molina Healthcare preventive care exams
Molina Healthcare wellness programs
Benefits for outpatient mental health
Molina Healthcare prescriptions
Psychiatrist's professional advice
Inpatient and Outpatient Rehab Centers in Arizona That Take Molina Healthcare
With numerous treatment facilities across several states, including two nationally accredited rehab facilities in Arizona, Virtue Recovery Center has been rescuing people from substance misuse and restoring psychological wellness. Our approach includes fostering advancement, offering graduate and professional education, developing evidence-based addiction treatment programs, and research.
Learn more about our Arizona-based rehab facilities, listed below, that are in-network with Molina Healthcare plans, or call 866-461-3339 to speak with an admissions specialist to schedule your free assessment today.
Chandler, Arizona: 111 S Hearthstone Way, Chandler, AZ 85226, United States
Sun City West, Arizona: 13951 W Meeker Blvd, Sun City West, AZ 85375, United States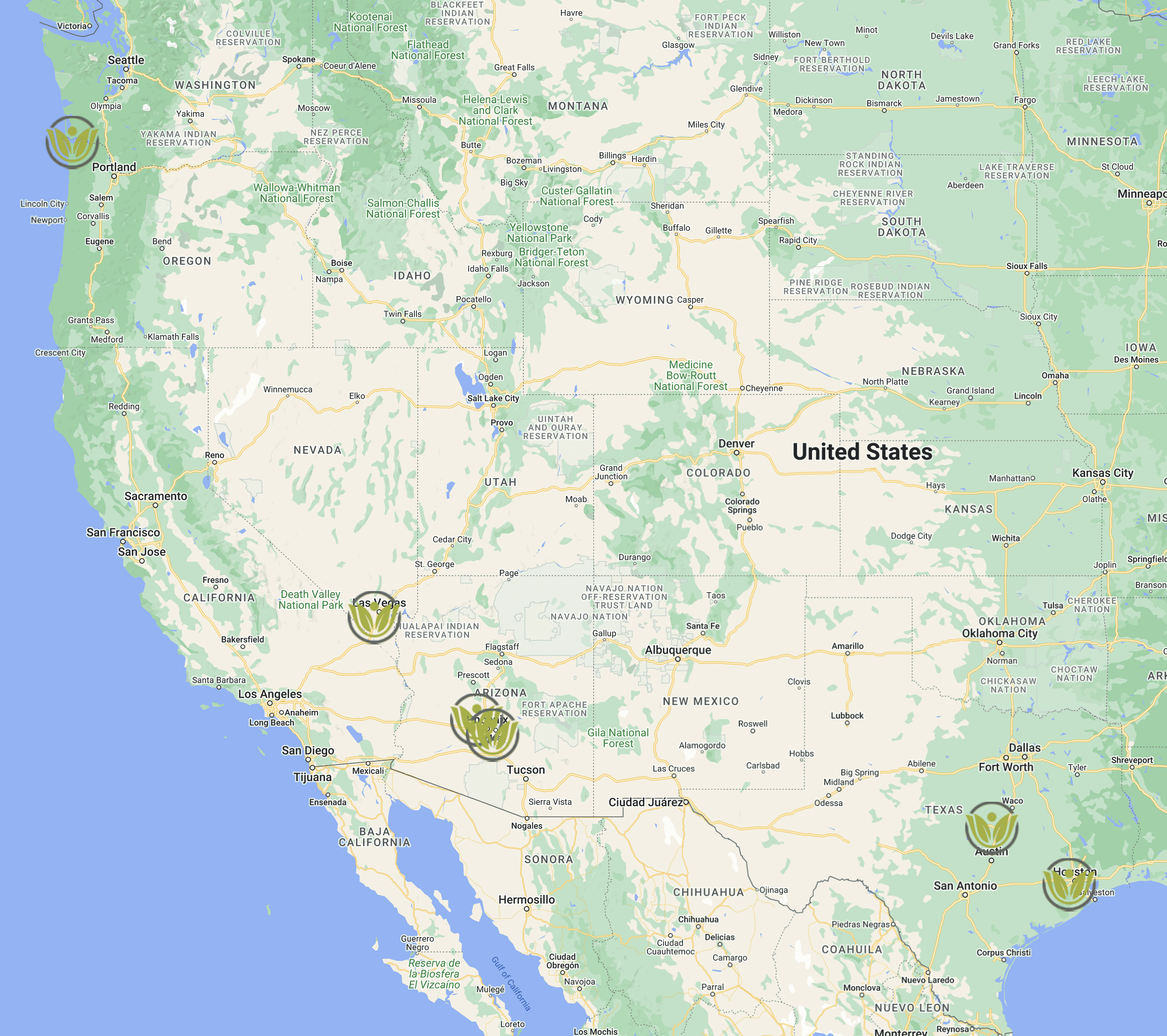 Virtue Recovery Center's Facilities That Accept Insurance
At Virtue Recovery Center, we believe that access to high-quality addiction recovery services should not be hindered by the complexities of health insurance. We want you to know that we are in-network with most major health insurance providers in Arizona, Texas, Nevada, and Oregon. This means that we have established relationships with these insurance companies, which can help ease the financial burden of treatment.
To give you an idea, some of the major insurance providers we work with include Blue Cross Blue Shield, Aetna, Cigna, and UnitedHealthcare, among others. However, it's important to note that coverage can vary based on your specific plan and location. We encourage you to reach out to us at Virtue Recovery Center. Our dedicated team is ready to help you navigate your insurance policy, understand your benefits, and maximize your coverage. Remember, taking this step is an integral part of your recovery journey, and we're here to support you every step of the way.
Check Your Molina Healthcare Coverage for Rehab Treatment
Find out your health insurance coverage levels for Molina Healthcare rehabilitation programs. We are in-network with most health insurance providers and may accept your insurance plan too.
How Much Does Rehab Cost in Arizona with Molina Healthcare Insurance?
The cost of Molina Healthcare addiction treatment in Arizona can vary widely according to several variables, including your specific policy and the program's duration. However, on average, outpatient rehab in Arizona is around $1,706, while a residential recovery program can cost upwards of $56,789.
At Virtue Recovery Center, the inability to afford treatment should never prevent them from receiving effective care that could save a life. To find out more about the expenses of our nationally recognized addiction treatment programs, call our helpful financial services staff at 866-461-3339 today. Our staff members are dedicated to assisting you in developing a financial strategy to obtain the treatment you or a loved one requires.
How To Check Molina Healthcare Coverage Levels for Rehab Treatment in Arizona
At Virtue Recovery Center, we help you navigate the insurance system, advocate for your rights, and submit claims. Verify insurance coverage levels by completing our no-obligation online form or calling 866-461-3339. Your policy will be reviewed, and your alternatives for Molina Healthcare addiction treatment in Arizona will be discussed when you hear from one of our compassionate admissions coordinators.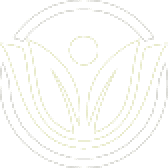 FREE ASSESSMENT
Get immediate treatment help now. 100% safe & confidential.
CALL (866)-461-3339
Contact us to schedule a free confidential assessment with a licensed clinician.
How To Get Molina Healthcare Arizona to Pay for Rehab Treatment
It can be difficult to secure insurance to pay for rehabilitation. As a result, it's critical to stay informed, ask questions, and speak up for yourself to ensure you get the coverage you require. There are various procedures for getting Molina Healthcare to pay for treatment, which can vary from plan to plan. You can follow the general steps listed below:
Verify your Molina Healthcare eligibility: Understanding the details surrounding what services are covered, what your deductible is, and what your out-of-pocket expenses may be, is essential.
Choose rehabs in Arizona that take Molina Healthcare: Find rehabs in Arizona that accept Molina Healthcare for lower out-of-pocket expenses and a seamless experience. For example, Virtue Recovery Center treatment facilities are part of the Molina Healthcare network as we're in-network with most major insurance plans.
Obtain pre-authorization: Many insurance plans require pre-authorization before covering certain addiction treatments. This means you'll need to obtain approval from Molina Healthcare before you can begin treatment. Call 866-461-3339 - Virtue Recovery Center can assist with this step.
Follow the treatment plan: Follow your healthcare provider's suggested treatment plan as recommended. Attend therapy sessions, participate in support groups, take medication as directed, and use post-treatment relapse prevention services.
Monitor your coverage: Keep track of your insurance claims and coverage during treatment to ensure that Molina Healthcare covers services they've agreed to. Contact your provider or the treatment center immediately if you notice any discrepancies or problems with your insurance claims.
How Many Times Will Molina Healthcare Arizona Pay for Rehab?
Molina Healthcare often covers Rehab in Arizona as often as medically necessary. It's crucial to remember that many insurance plans only cover a limited number of treatment sessions or a set amount of money for substance misuse treatment over your lifetime.
How frequently Molina Healthcare covers rehab may also depend on how well your therapy goes. For instance, if you complete a treatment program but then have a relapse, your insurer could be more willing to cover additional treatment. Finally, the regularity with which insurance will support rehab can vary significantly based on specific circumstances.
You can verify these details with your insurance provider or by calling 866-461-3339. We can review the specifics of your plan and answer any questions you may have.
Check Your Health Insurance Coverage With Virtue Recovery Center
If you're committed to recovery, submit a request to one of our professional admission coordinators today using the form below. Before discussing the next steps, a coordinator will address any inquiries regarding our programs, including interacting directly with Medicaid on your behalf to check your insurance coverage levels for drug or alcohol addiction rehab.
Using your Health Insurance Card, fill out all of the fields on the confidential form.
A member of our staff will contact your insurer to verify if your policy will cover your treatment
We will contact you promptly with the results of the verification and discuss the next steps
Check Your Molina Healthcare Rehab Coverage
*Insurance Disclaimer: Virtue Recovery Center will attempt to verify your health insurance benefits and/or necessary authorizations on your behalf. Please note, this is only a quote of benefits and/or authorization. We cannot guarantee payment or verification eligibility as conveyed by your health insurance provider will be accurate and complete. Payment of benefits are subject to all terms, conditions, limitations, and exclusions of the member's contract at time of service. Your health insurance company will only pay for services that it determines to be "reasonable and necessary." Virtue Recovery Center will make every effort to have all services preauthorized by your health insurance company. If your health insurance company determines that a particular service is not reasonable and necessary, or that a particular service is not covered under your plan, your insurer will deny payment for that service and it will become your responsibility.
Molina Rehab Treatment and Insurance Statistics
Molina Rehab Treatment and Insurance Statistics
Molina Healthcare reported $30.9 billion in premium revenue for 2022, an increase of 15% over the prior year. Due to acquisitions and expanding organic membership, the premium revenue in the Medicaid and Medicare lines of business has increased.
Molina Healthcare is headquartered in Long Beach, California, and the business announced its plans to purchase Brand New Day, Central Health Plan, and California Medicare Advantage (MA) operations from Bright Health in July.
According to the National Institute on Drug Abuse (NIDA), drug usage costs the United States more than $600 billion If everyone battling with substance abuse committed to receiving some kind of help, whether in an outpatient program or elsewhere, the economic burden would be significantly decreased.
Alcohol and opioid abuse are the most common drug use disorders among working-age individuals, with employer-sponsored insurance covering substance use disorders at a cost of $35.3 billion annually, according to a study by experts at the Centers for Disease Control and Prevention (CDC).
The most recent estimates indicate that 5.5% of people between the ages of 15 and 64 worldwide have used drugs at least once in the previous year and that 36.3 million people, or 13% of all drug users, have a drug use disorder.
Depression is one of the major causes of disability. Suicide is fourth in fatalities among those between 15 and 29. People with serious mental illnesses (SMI) frequently die up to two decades earlier than expected due to preventable situations.
A serious mental illness, such as schizophrenia, bipolar disorder, or major depression, affects about 1 in 25 American adults.
Most Americans with substance use disorder (SUD) don't receive any treatment. In the last year, 35% of individuals reported having an SUD, but 93.5% of those didn't receive care.
In the past year, 34% of American youth reported having a substance use disorder. In the United States, that equates to more than 1.5 million who fulfill the criteria for an illicit drug or alcohol use disorder.
Over the previous seven years, the number of Arizonans dying from addiction has climbed by over 700%.[viii]
START YOUR RECOVERY TODAY!
Contact Virtue Recovery Center 24/7 for inpatient treatment near you