Does Molina Healthcare Cover Rehab in Texas?
In addition to Marketplace plans, Molina Healthcare offers its members high-quality insurance through government-funded programs, including Medicaid and Medicare. Learn more about particular coverage details below and how you can obtain coverage for substance use disorder treatment, or call one of our friendly admissions specialists at 866-461-3339 for additional information.
Does Virtue Recovery Center Texas Accept Molina Healthcare?
Navigating the path to recovery can feel overwhelming, but knowing that you're not alone can make all the difference. At Virtue Recovery Center in Texas, we are committed to making this journey as accessible as possible for everyone seeking help. We're proud to say that we accept health insurance for our drug and alcohol addiction rehab services. This includes coverage from most major health insurance providers, such as Molina Healthcare. Our facilities, nestled in the heart of Killeen and Houston, Texas, offer a myriad of treatment options designed to cater to the unique needs of each individual.
We understand that each person's journey to recovery is as unique as they are, and so is their health insurance coverage. While we strive to provide the most comprehensive care possible, it's important to remember that final payment of benefits is subject to the terms and conditions of your specific insurance plan. Molina Healthcare is known to cover drug and alcohol rehab services in Texas, however, we strongly recommend verifying your coverage details directly with your provider and our facility. We're here to support you every step of the way, helping to clear the path towards a healthier, happier future.
What is Texas Known For?
Did you know that Texas is the second most populous state in the United States, with over 30 million citizens?1 That's right, and a whopping 85% of those individuals live in three of the largest cities: Dallas, Houston, and San Antonio. The saying "everything's bigger in Texas" rings true.
The history of the Lone Star state goes back thousands of years. Spanish explorers arrived in the 16th century, followed by French and English explorers in the 17th and 18th centuries. Various indigenous cultures had previously inhabited the region,2 delivering a rich diversity like no other today.
Regarding entertainment, San Antonio claims The Alamo, while Dallas is home to Highland Park Village, America's first shopping center and premiere destination. Upscale boutiques and barbecue come together at this historic, eighty-year-old site for the quintessential Texas experience. And not to be overlooked is the Houston Space Center, the world's foremost authentic and immersive learning facility for science and space exploration.3
Texas' economy mainly relies on the oil industry, as the southern state is the top producer of crude oil in the United States. Other important industries include manufacturing, technology, healthcare, and agriculture. Texas also has many ports along the Gulf of Mexico coast, making it a significant player in international trade.
College football continues to be popular, including notable teams at the University of North Texas, Texas College, and Texas A&M University. In addition, three of Texas' premier professional sports clubs are the San Antonio Spurs, Houston Astros, and Dallas Cowboys. AT&T Stadium, the biggest dome in the world, is where the Cowboys play their home games. It also features its own contemporary art collection.4
Popular Cities in Texas for Drug and Alcohol Rehab
Popular Cities in Texas for Drug and Alcohol Rehab
Texas boasts a diverse array of vibrant cities, each with its unique charm. From the urban energy of Houston, the live music scene in Austin, and the rich history of San Antonio to the cultural fusion of Dallas, Texas offers a captivating blend of experiences for every individual.
Below are some additional notes about popular cities in Texas:
Killeen is home to Fort Hood, one of the biggest American military outposts in the world. Vive Les Arts Theatre, a full-time arts group that produces many main-stage and children's theater productions, is also located there.5
Houston is the fourth-most populated city in the U.S., with a diverse economic base that includes the energy, manufacturing, aerospace, and transportation industries. The city is also home to NASA's Johnson Space Center, where the Mission Control Center is housed, and the Texas Medical Center, the location of the world's greatest concentration of medical and research institutions.6
Austin is known as The Live Music Capital of the World due to the area's abundance of musicians and live music venues. Hosting one of the largest music festivals in the U.S., South by Southwest, the event features over 2,000 performers on nearly 100 stages.7
Dallas is a modern metropolis, exuding urban sophistication. Renowned for its iconic skyline, the city offers a mix of arts, culture, and business. From the historic Dealey Plaza to the Arts District's museums, Dallas showcases its rich history and contemporary vitality. With diverse dining, shopping, and entertainment options, it is a vibrant hub in the heart of the Lone Star State.8
San Antonio is a colorful blend of Mexican and Texan culture with solid military, agriculture, education, health care, and business economies. Home to the Alamo and the famed river walk, Paseo del Rio, San Antonio's tourism industry is also significant.9
Fort Worth is home to the world's only twice-daily cattle drive. It's also the 12th-largest city in the United States, recognized for its Texas hospitality and a dozen exceptional districts full of culture and entertainment.10
El Paso is nestled on the border with Mexico at Texas' western tip. The city embodies a dynamic fusion of cultures. Its desert landscape is the backdrop to a lively city known for its warm hospitality and rich heritage. From authentic Mexican cuisine to historical sites like Mission Trail, El Paso offers a unique blend of tradition and modernity.11
Corpus Christi is a coastal gem, captivating its audience with stunning beaches and maritime spirit. Boasting a bustling port, it's a haven for water enthusiasts with activities like fishing and windsurfing. The city's blend of culture is showcased through attractions like the USS Lexington and Texas State Aquarium.12
Who is Molina Healthcare?
Who is Molina Healthcare?
Founded in 1980 by Dr. C. David Molina, Molina Healthcare, Inc. is a FORTUNE 500 company providing managed healthcare services under the Medicaid and Medicare programs and through state insurance Marketplaces. Molina Healthcare serves about 5.3 million members13 through locally operated health plans, including the following:
Molina Healthcare Medicaid: This program offers people and families many high-quality healthcare services through a state government agency. Molina provides Medicaid to people who qualify for government-sponsored programs, including Medicaid and the State Children's Health Insurance Program (SCHIP).
Molina Healthcare Medicare. The Molina Medicare Advantage plan is an option if you meet the requirements for Medicare. Molina Healthcare benefits include numerous programs, such as low- or no-cost visits to doctors' offices, hospitals, rehabilitation centers, and other Molina Healthcare providers.
Integrated Medicaid/Medicare: This healthcare program is for Medicaid and Medicare-eligible people. The seamless experience ensures clients get high-quality service to meet their needs.
Molina Marketplace: In many states, including Texas, Molina Healthcare provides Marketplace plans, which minimize out-of-pocket expenses.
What is Rehab Insurance Coverage?
What is Rehab Insurance Coverage?
Rehab insurance coverage is a type of health insurance that specifically covers the costs associated with various rehabilitation services and treatments, such as addiction treatment and other forms of therapy or counseling. Rehabilitation insurance can encompass a wide range of medical services aimed at helping individuals recover or improve their physical, mental, and emotional well-being
The coverage can vary depending on the type of insurance plan and the specific rehabilitation services needed. Rehabilitation services can be costly, especially if required for an extended period. Rehab insurance can help the insured manage these costs and get the necessary care.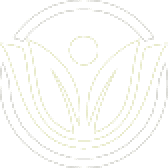 Does Your Insurance Cover Rehab?
Find out your health insurance coverage levels for rehab treatment.
CALL (866)-461-3339
We accept most insurance plans and can check your coverage levels on your behalf.
Does Molina Healthcare Cover Rehab in Texas?
Molina Healthcare offers coverage for drug and alcohol rehabilitation services in Texas as part of its health insurance plans. Knowing that your Molina Healthcare plan provides protection when needed is critical. Remember that Molina Healthcare addiction treatment coverage levels can vary depending on many factors, including your location and particular plan.
The good news is that the Affordable Care Act (ACA) mandates that insurance companies cover mental and behavioral health services, counseling, psychotherapy, and treatment for substance use disorders (SUDs).14
You can directly contact  Molina Healthcare customer service or review the latest information on their official website to confirm the details of your Molina Healthcare coverage. Or you can simply call 866-461-3339, and we can review the details of your specific policy for you.
Does Molina Healthcare Cover Mental Health Rehab in Texas?
Does Molina Healthcare Cover Mental Health Rehab in Texas?
Even while Molina Healthcare does offer treatment for mental health and substance use rehabilitation services in Texas, the specifics can depend on several elements, including your particular policy and medical necessity. Call 866-461-3339, as we can provide more detailed information about inpatient rehab in Texas with Molina Healthcare and more.
In many cases, services must be deemed medically necessary to be covered. Below are just a few of the Molina Healthcare services offered for mental health rehabilitation in Texas:
Individual and group therapies
Regular examinations
Molina Healthcare wellness programs
Benefits for outpatient mental health
Molina Healthcare prescriptions
Psychiatrist's professional advice
Inpatient and Outpatient Rehab Centers in Texas That Take Molina Healthcare
Virtue Recovery Center has been saving lives from substance abuse and restoring psychological health with multiple treatment locations in several states, including two nationally accredited rehabilitation centers in Texas. These evidence-based facilities provide care for those struggling with addiction, dual diagnosis, psychological disorders, and underlying trauma.
Learn more about our Texas-based rehab facilities that may or may not accept Molina Healthcare plans via the links below, or call 866-461-3339 to speak with an admissions specialist and schedule your free assessment today.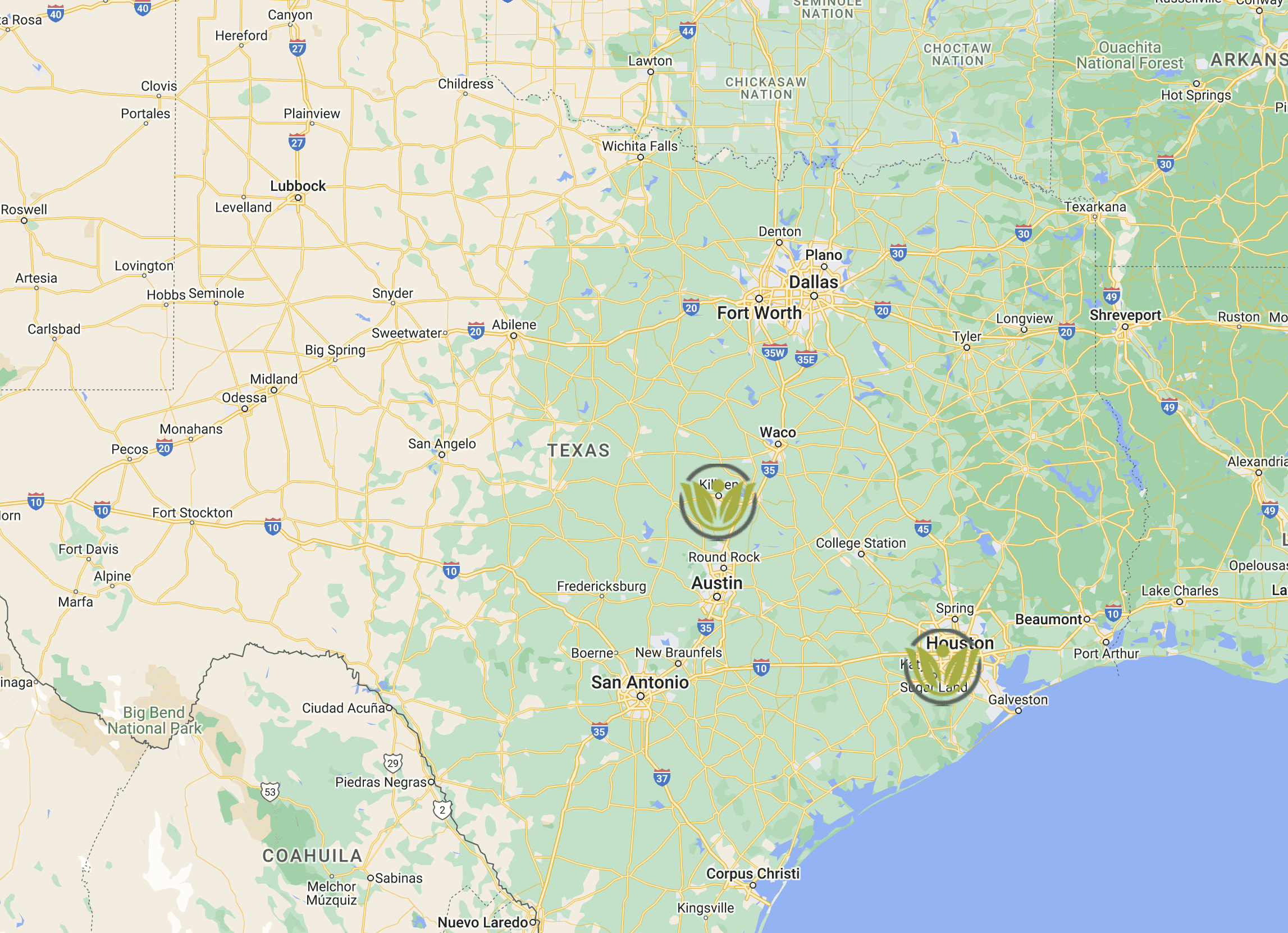 Virtue Recovery Center's Facilities That Accept Insurance
At Virtue Recovery Center, we believe that access to high-quality addiction recovery services should not be hindered by the complexities of health insurance. We want you to know that we are in-network with most major health insurance providers in Arizona, Texas, Nevada, and Oregon. This means that we have established relationships with these insurance companies, which can help ease the financial burden of treatment.
To give you an idea, some of the major insurance providers we work with include Blue Cross Blue Shield, Aetna, Cigna, and UnitedHealthcare, among others. However, it's important to note that coverage can vary based on your specific plan and location. We encourage you to reach out to us at Virtue Recovery Center. Our dedicated team is ready to help you navigate your insurance policy, understand your benefits, and maximize your coverage. Remember, taking this step is an integral part of your recovery journey, and we're here to support you every step of the way.
Check Your Molina Healthcare Coverage for Rehab Treatment
Find out your health insurance coverage levels for Molina Healthcare rehabilitation programs. We are in-network with most health insurance providers and may accept your insurance plan too.
How Much Does Rehab Cost in Texas with Molina Healthcare Insurance?
The cost of addiction treatment at rehabs in Texas that take Molina Healthcare can vary widely according to several variables, including your policy and the program's duration. However, on average, outpatient rehab in Texas is around $1,698, while a residential recovery program can cost upwards of $56,623.15
At Virtue Recovery Center, we believe that finances should never be a barrier to receiving quality and potentially life-saving treatment. Contact our friendly financial services team at 866-461-3339 to learn more about the costs associated with our nationally accredited addiction treatment programs. Our team members are committed to helping you create a financial plan to access the care you or your loved one needs.
How To Check Molina Healthcare Coverage Levels for Rehab Treatment in Texas
At Virtue Recovery Center, we're here to assist you in navigating the insurance system, advocating for your rights, and submitting claims. Verify insurance coverage levels simply by completing our no-obligation online form or calling 866-461-3339. One of our compassionate admissions coordinators will contact you to review your policy and explain your options for Molina Healthcare addiction treatment in Texas.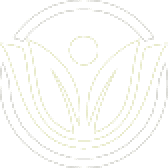 FREE ASSESSMENT
Get immediate treatment help now. 100% safe & confidential.
CALL (866)-461-3339
Contact us to schedule a free confidential assessment with a licensed clinician.
How To Get Molina Healthcare Texas to Pay for Rehab Treatment
Getting Molina Healthcare to pay for rehab involves several steps and may differ from plan to plan. Below are some general steps you can follow:
Verify your Molina Healthcare eligibility: Knowing the details surrounding what services are covered, what your deductible is, and what your out-of-pocket expenses may be, is essential.
Choose rehabs in Texas that accept Molina Healthcare: Find rehab centers that take your insurance. For example, Virtue Recovery Center treatment facilities may be part of the Molina Healthcare network as we're in-network with most major insurance plans.
Obtain pre-authorization: Many insurance plans require pre-authorization before covering substance use disorder treatment. This means you'll need to obtain approval from Molina Healthcare before beginning treatment. Virtue Recovery Center can assist with this step.
Follow the treatment plan: Follow your healthcare provider's suggested treatment plan after receiving pre-authorization. This may entail attending therapy sessions, participating in support groups, taking medication, and using any post-treatment relapse prevention services.
Monitor your coverage: Keep track of your insurance coverage during treatment to ensure that Molina Healthcare pays for the services they've agreed to cover. Contact your provider or the rehab center immediately if you notice any discrepancies or problems with your insurance claims.
The process of how to get insurance to pay for rehab can be complex. Therefore, staying informed, asking questions, and advocating for yourself are essential to ensure you receive the necessary coverage.
How Many Times Will Molina Healthcare Texas Pay for Rehab?
Molina Healthcare generally pays for rehab in Texas as many times as medically necessary. However, it's important to remember that many insurance plans have a maximum lifetime benefit for substance abuse treatment, which means they will only cover a certain number of treatment episodes or a specific dollar amount over your lifetime.
Your treatment progress may also affect how often Molina Healthcare covers rehab. For instance, your insurer may be more likely to pay for further treatment if you successfully finish a treatment program but then experience a relapse. Ultimately, depending on personal circumstances, the frequency with which insurance will cover rehab can vary considerably.
Verify these details with your insurance provider or by simply calling 866-461-3339. We can explain the specifics of your plan and answer any questions you may have.
Check Your Health Insurance Coverage With Virtue Recovery Center
If you're committed to recovery, submit a request to one of our professional admission coordinators today using the form below. Before discussing the next steps, a coordinator will address any inquiries regarding our programs, including interacting directly with Medicaid on your behalf to check your insurance coverage levels for drug or alcohol addiction rehab.
Using your Health Insurance Card, fill out all of the fields on the confidential form.
A member of our staff will contact your insurer to verify if your policy will cover your treatment
We will contact you promptly with the results of the verification and discuss the next steps
Check Your Molina Healthcare Rehab Coverage
*Insurance Disclaimer: Virtue Recovery Center will attempt to verify your health insurance benefits and/or necessary authorizations on your behalf. Please note, this is only a quote of benefits and/or authorization. We cannot guarantee payment or verification eligibility as conveyed by your health insurance provider will be accurate and complete. Payment of benefits are subject to all terms, conditions, limitations, and exclusions of the member's contract at time of service. Your health insurance company will only pay for services that it determines to be "reasonable and necessary." Virtue Recovery Center will make every effort to have all services preauthorized by your health insurance company. If your health insurance company determines that a particular service is not reasonable and necessary, or that a particular service is not covered under your plan, your insurer will deny payment for that service and it will become your responsibility.
Molina Rehab Treatment and Insurance Statistics
Molina Healthcare Rehab Treatment and Insurance Statistics
For 2022, Molina Healthcare's premium revenue was $30.9 billion, an increase of 15% from the previous year. The increased premium revenue in the Medicaid and Medicare lines of business is due to acquisitions and rising organic membership.
The National Institute on Drug Abuse (NIDA) estimates that the U.S. loses more than $600 billion annually due to drug use. The economic burden would be significantly reduced if everyone struggling with substance misuse committed to some level of assistance, whether in an outpatient program or elsewhere.16
The most recent estimates indicate that 5.5% of people in the world between the ages of 15 and 64 have used drugs at least once in the past year and that 36.3 million people, or 13% of all drug users, have a drug use disorder.17
According to a study by experts at the Centers for Disease Control and Prevention (CDC), treating drug use disorders costs employer-sponsored insurance $35.3 billion annually, with alcohol and opioid misuse leading the list of what many working-age adults suffer from.18
One of the main factors contributing to disability is depression. In fatalities among people aged 15 to 29, suicide ranks fourth. People with serious mental illnesses (SMI) frequently pass away early—by as much as two decades—because of preventable conditions.19
In 2021, 26.5 million (47.2%) of the 57.8 million adults with any mental illness (AMI) received mental health services in the previous year.20
Over 1 in 5 American adults live with a mental illness.21
Most Americans with substance use disorder (SUD) do not receive treatment. In the last year, 35% of individuals reported having an SUD, but 93.5% of those did not receive any kind of care.22
In the past year, 34% of American youth reported having a substance use disorder. In the United States, that translates to more than 1.5 million children who fulfill the criteria for an illegal drug or alcohol use disorder.
[1] "Texas Population, 2023." World Population Review, 2023 https://worldpopulationreview.com/states/texas-population
[2] Kiffel-Alcheh, Jamie. "Texas." National Geographic Kids, 23 June 2021, kids.nationalgeographic.com/geography/states/article/texas.
[3] Space Center Houston. "Space Center Houston | Science and Space Exploration Learning Center." Space Center Houston, 7 Aug. 2023, spacecenter.org.
[4] "AT&T Stadium Tours presented by SeatGeek" Dallas Cowboys, 2023. https://attstadium.com/tours/
[5] "Killeen, TX." Forbes, 2019, www.forbes.com/places/tx/killeen
[6] "Houston, TX." Forbes, 2019, www.forbes.com/places/tx/houston
[7] "Austin, TX." Forbes, 2019, www.forbes.com/places/tx/austin.
[8] "Dallas, TX." Forbes, 2020, www.forbes.com/places/tx/dallas.
[9] The Editors of Encyclopaedia Britannica. "San Antonio | Facts, History, and Points of Interest." Encyclopedia Britannica, 26 June 2023, www.britannica.com/place/San-Antonio-Texas.
[10] "About Fort Worth." Visit Fort Worth, www.fortworth.com/about. Accessed 10 Aug. 2023.
[11] Texas State Historical Association. "El Paso, TX." Texas State Historical Association, www.tshaonline.org/handbook/entries/el-paso-tx.
[12] "Fun Facts : Corpus Christi Texas." Visit Corpus Christi, www.visitcorpuschristi.com/plan-your-vacation/fun-facts. Accessed 10 Aug. 2023.
[13] "Molina Healthcare Reports Fourth Quarter and Year-End 2022 Financial Results | Molina Healthcare Inc." Molina Healthcare Inc., investors.molinahealthcare.com/news-releases/news-release-details/molina-healthcare-reports-fourth-quarter-and-year-end-2022.
[14] "Mental Health and Substance Abuse Coverage." HealthCare.gov, www.healthcare.gov/coverage/mental-health-substance-abuse-coverage.
[15] Stilkind, Joseph. "Average Cost of Drug Rehab [2023]: By Type, State and More." NCDAS, 1 Jan. 2023, drugabusestatistics.org/cost-of-rehab
[16] National Institutes of Health (NIH). "Costs of Substance Abuse." National Institute on Drug Abuse, archives.nida.nih.gov/research-topics/trends-statistics/costs-substance-abuse. Accessed 14 Apr. 2023.
[17] Coftadeh. "UNODC World Drug Report 2021: Pandemic Effects Ramp up Drug Risks, as Youth Underestimate Cannabis Dangers." United Nations Office on Drugs and Crime, 24 June 2021, www.unodc.org/nigeria/en/unodc-world-drug-report-2021_-pandemic-effects-ramp-up-drug-risks--as-youth-underestimate-cannabis-dangers.html.
[18] Li, Mengyao, et al. "Medical Costs of Substance Use Disorders in the US Employer-Sponsored Insurance Population." JAMA Network Open, vol. 6, no. 1, American Medical Association, Jan. 2023, p. e2252378. https://doi.org/10.1001/jamanetworkopen.2022.52378.
[19] "Mental Health." www.who.int, Dec. 2019, www.who.int/health-topics/mental-health#tab=tab_1.
[20] "Mental Illness." National Institute of Mental Health (NIMH), www.nimh.nih.gov/health/statistics/mental-illness.
[21] "About Mental Health." Centers for Disease Control and Prevention (CDC), www.cdc.gov/mentalhealth/learn/index.htm. Accessed 10 Aug. 2023.
[22] "The State of Mental Health in America." Mental Health America, mhanational.org/issues/state-mental-health-america. Accessed 10 Aug. 2023.
START YOUR RECOVERY TODAY!
Contact Virtue Recovery Center 24/7 for inpatient treatment near you