Rehabs in Texas That Take Amerigroup
Your road to recovery begins by being aware of your Amerigroup benefits and plan and how to use it to access the care you need in Texas. You'll find information on Amerigroup health insurance coverage for drug and alcohol rehab on this page, along with instructions on validating which benefits your particular plan covers.
Does Virtue Recovery Center Arizona Accept Amerigroup?
Virtue Recovery Center recognizes that one of the key concerns for many individuals seeking help is the financial aspect of recovery. We're here to ease that worry by confirming that we do accept health insurance for our accredited and evidence-based drug and alcohol addiction rehab services. Our commitment to making recovery accessible extends to accepting coverage from a variety of major health insurance providers.
We accept numerous insurance providers at both our Houston and Killeen facilities, including Amerigroup.  It's important to note that the final payment of benefits is subject to the terms and conditions of your specific insurance plan.  We strongly recommend reaching out both to your provider and to our facility to verify your coverage details. Our dedicated team is always ready to assist you in navigating this process and ensuring that you can focus on what truly matters – your journey towards recovery.
What is Texas Known For?
Did you know that Texas is the second most populous state in the United States, boasting over 30 million citizens?1 It is true, and 85% of that population resides in its three largest cities: Dallas, Houston, and San Antonio, proving that everything is, indeed, bigger in Texas. The history of The Lone Star state dates back thousands of years, with Spanish, French, and English explorers arriving in the 16th, 17th, and 18th centuries. The region was previously inhabited by diverse indigenous cultures, which has contributed to the rich cultural diversity that can be found in Texas today. When it comes to entertainment, San Antonio lays claim to The Alamo, while Dallas is known for Highland Park Village, the first shopping center in America. At this top destination, you can enjoy high-end boutiques and delicious barbecue and Mexican cuisine for the authentic Texan experience. The Houston Space Center is also a must-visit landmark for science and space exploration enthusiasts, as it is the world's leading immersive learning facility.2 The Texas economy heavily relies on its oil industry, which ranks as the top producer of crude oil in the US. The state also boasts significant contributions from manufacturing, technology, healthcare, and agriculture. In addition, its numerous ports along the Gulf of Mexico coast make Texas a substantial player in international trade. College football remains a beloved pastime, with notable teams at the University of Texas, Texas Tech, and Texas A&M University. The San Antonio Spurs, Houston Astros, and Dallas Cowboys are Texas' premier professional sports clubs. The Cowboys play home games at AT&T Stadium, the largest dome in the world, which also features its own contemporary art collection.3
Popular Cities in Texas for Drug and Alcohol Rehab
Popular Cities in Texas for Drug and Alcohol Rehab
Texas is full of dynamic cities, each with its own distinct charm. Houston is full of urban energy, and Austin has a lively music scene, just a short drive to Muleshoe Bend for one of the best places to see the bluebonnets (Texas state flower).4 With such a diverse array of experiences, there's something for everyone. Visitors can experience a variety of attractions and destinations throughout the state of Texas. One such place is Killeen, which is the location of Fort Hood, one of the biggest military bases in the world. In addition, for those who enjoy the arts, Vive Les Arts Theatre is a full-time group that produces a variety of main-stage and children's theater productions.5 Houston is another must-see city, the fourth-most populated city in the US. The city has a diverse economic base, which includes the energy, manufacturing, aerospace, and transportation industries. Visitors can also explore NASA's Johnson Space Center, where the Mission Control Center is located, or head to the Texas Medical Center, which has the greatest concentration of medical and research institutions worldwide.6 Fort Worth is recognized for its hospitality and exceptional cultural and entertainment districts. It is the world's only place with a twice-daily cattle drive, a unique experience for visitors to witness.7 El Paso is another Texan city that offers a dynamic fusion of cultures due to its location on the border with Mexico. The city's warm hospitality and rich heritage are evident, and visitors can explore historical sites like Mission Trail or indulge in authentic Mexican cuisine. With its desert landscape as a backdrop, El Paso offers a unique blend of tradition and modernity.8 Dallas is a city that exudes urban sophistication and modernity. Its iconic skyline is famous and offers a blend of arts, culture, and business. From the historic Dealey Plaza to the Arts District museums, Dallas showcases its rich history and contemporary vitality. The city also offers diverse dining, shopping, and entertainment options, making it a vibrant hub in the heart of the Lone Star State.9 San Antonio is a vibrant fusion of Texan and Mexican culture with strong economies in the military, agriculture, education, and business sectors. San Antonio, home to the Alamo and the well-known river path, Paseo del Rio, has a sizable tourism sector.10 Finally, Corpus Christi is a coastal gem that captivates visitors with its stunning beaches and maritime spirit. The city has a bustling port and is a haven for water enthusiasts with activities like fishing and windsurfing. Visitors can explore attractions like the USS Lexington and Texas State Aquarium to glimpse the city's culture.11
Who is Amerigroup?
Amerigroup is a healthcare company that offers insurance and related services to individuals and families across the United States. Their main objective is to cater to people eligible for government-sponsored healthcare programs, like Medicaid, Medicare, and the Children's Health Insurance Program (CHIP). Amerigroup aims to improve access to quality healthcare services for vulnerable and underserved populations.
12
Amerigroup is a subsidiary of Anthem, Inc., one of the largest healthcare insurance companies in the United States. Since 1996, the company has assisted Texas families in obtaining the necessary healthcare benefits by aiding millions of Texans in achieving and maintaining good health. Amerigroup collaborates with several doctors, specialists, hospitals, and community organizations across Texas to help ensure that eligible individuals have access to necessary medical care supporting health and overall well-being.
13
Amerigroup Medicaid, Amerigroup Medicare,
14
and other Amerigroup plans and services typically include, but are not limited to, the following:
Amerigroup prescriptions
Amerigroup preventive care
Amerigroup pharmacy benefits
Amerigroup wellness programs
What is Rehab Insurance Coverage?
What is Rehab Insurance Coverage?
Getting rehabilitation services and treatments for addiction can be expensive, especially if you need them for an extended period. Fortunately, rehab insurance can help cover these costs. This type of health insurance can pay for medical services that improve your physical, mental, and emotional health.
The level of coverage depends on several variables, including your specific insurance policy, the type of rehab services you need, and other factors. You can get the care you need and manage your expenses with rehab insurance.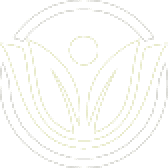 Does Your Insurance Cover Rehab?
Find out your health insurance coverage levels for rehab treatment.
CALL (866)-461-3339
We accept most insurance plans and can check your coverage levels on your behalf.
Does Amerigroup Cover Rehab in Texas?
In Texas, Amerigroup's insurance covers some of the costs for medically-necessary treatment for
mental health conditions
, including
substance use disorders (SUDs)
. Coverage may vary according to your particular policy and other factors. Treatment for
alcohol
and
drug
rehab may be provided at various levels, such as outpatient,
intensive outpatient
, and
inpatient
. Your coverage will depend on your particular policy and other variables, which means you'll be responsible for a certain amount of out-of-pocket costs, such as co-pays and deductibles.
To
determine the specifics of your Amerigroup benefits for drug and alcohol rehab in Texas, contact Amerigroup customer service, access the Amerigroup member portal, or simply
call
866-461-3339.
We are able and willing to review your policy and provide the necessary details.
Does Amerigroup Cover Mental Health Rehab in Texas?
If you have Amerigroup health insurance, you may be eligible for partial coverage of medically-necessary treatment for mental health rehabilitation in Texas. The extent of your coverage will depend on your specific policy and other factors. It may also vary based on the treatment you require - outpatient, intensive outpatient, or inpatient. You may have to pay for certain expenses like co-pays and deductibles. To find out what mental health rehabilitation services are covered by your Amerigroup coverage in Texas, you can
call 866-461-3339
. Our professional team can assist you with reviewing your policy, answering any questions, and providing all the relevant details.
Inpatient and Outpatient Rehab Centers in Texas That Take Amerigroup
At Virtue Recovery Center, we have been helping individuals overcome substance abuse and improve their mental well-being through our evidence-based treatment programs. With multiple locations across several states, we proudly offer two nationally accredited rehabilitation centers in Texas. Our facilities provide comprehensive care for those dealing with addiction, dual diagnosis, psychological disorders, and underlying trauma.
Please refer to the links below to learn more about our inpatient and outpatient Texas-based rehab centers and their insurance acceptance policies. You can also call 866-461-3339 to speak with one of our admissions specialists and schedule a free assessment today.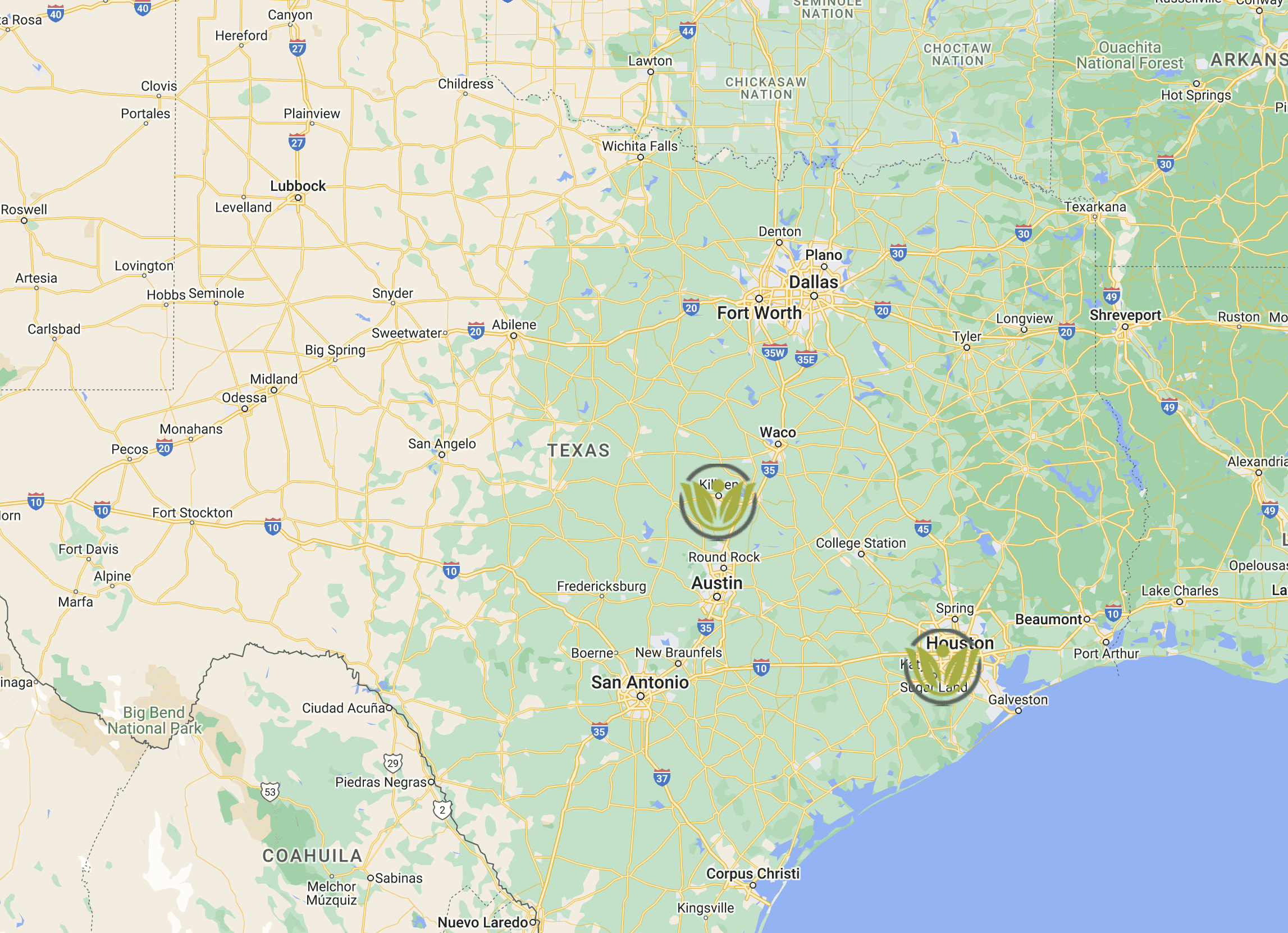 Virtue Recovery Center's Facilities That Accept Insurance
At Virtue Recovery Center, we understand that the cost of treatment can often be a barrier to those seeking help for substance addiction. To alleviate this concern and make our services as accessible as possible, we are proud to be in-network with numerous insurance providers. If you reside in Texas, Arizona, Nevada, or Oregon, our centers in these locations may accept your health insurance, thus facilitating your journey towards recovery. Our collaboration with insurance providers demonstrates our commitment to delivering quality care to those who most need it.
Among the many insurance providers that we may accept are UnitedHealthcare, BCBS, Cigna, Aetna, Humana, Anthem, Molina Healthcare, and Highmark. These relationships enable us to offer a diverse range of substance abuse treatments. These include detoxification programs, inpatient and outpatient rehab, individual therapy sessions, and medication-assisted treatments. Each service is designed with the utmost care and professionalism, offering you supportive and empathetic treatment on your path to sobriety. At Virtue Recovery Center, our goal is to assist you in regaining control of your life and achieving enduring recovery.
Check Your Amerigroup Coverage for Rehab Treatment
Find out your health insurance coverage levels for Amerigroup drug and alcohol addiction rehabilitation programs. We are in-network with most health insurance providers and may accept your insurance plan too for inpatient and outpatient substance abuse treatment.
How Much Does Rehab Cost in Texas with Amerigroup Insurance?
The cost of Amerigroup addiction treatment in Texas can vary significantly. Rehabs in Texas that take Amerigroup can have different fees and requirements, and your particular policy can also affect the cost, among other factors. However, Texas
outpatient treatment
typically costs roughly $1,698, while
residential treatment
can cost as much as $56,623
.
16
At Virtue Recovery Center, money shouldn't ever be an obstacle to seeking effective treatment that could save a person's life. If you have questions about the expenses of our nationally recognized addiction treatment programs and rehabs in Texas that accept Amerigroup, call our helpful financial services staff at
866-461-3339
today. They're dedicated to assisting you in putting together a budget so you or a loved one can receive the treatment they require.
How To Check Amerigroup Coverage Levels for Rehab Treatment in Texas
At Virtue Recovery Center, we help you submit claims, work your way through the insurance process, and protect your rights.
Verify insurance
coverage levels by calling
866-461-3339
or completing our free, no-obligation
online form
. One of our caring and knowledgeable admissions coordinators will contact you to review your insurance and discuss your alternatives for Amerigroup addiction treatment in Texas.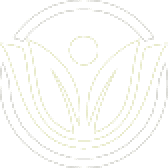 FREE ASSESSMENT
Get immediate treatment help now. 100% safe & confidential.
CALL (866)-461-3339
Contact us to schedule a free confidential assessment with a licensed clinician.
How To Get Amerigroup Texas to Pay for Rehab Treatment
It can be challenging to get insurance to cover rehabilitation. To ensure you receive the coverage you deserve, staying informed, asking questions, and standing up for yourself is essential. From policy to policy, rehab center to rehab center, there can be differences in the processes for obtaining Amerigroup coverage. Below is a general step-by-step process you can follow:
Verify Amerigroup eligibility: Understanding the details surrounding any out-of-pocket expenses, including co-pays and deductibles, is essential.
Choose rehabs in Texas that take Amerigroup Healthcare: Find rehabs in Texas that accept Amerigroup plans, as this will lower your out-of-pocket expenses and provide a seamless experience. For example, Virtue Recovery Center treatment facilities are part of the Amerigroup network.
Obtain pre-authorization and referrals: Seek referrals or prior authorization before receiving specific treatments. For instance, you need a reference from your PCP before seeing an Amerigroup specialist for Amerigroup to reimburse the cost. To request a referral or prior authorization, contact your PCP (primary care physician).17
Follow the treatment plan: Follow your doctor's advice regarding the suggested course of therapy. Participate in support groups, attend therapy sessions, take medication as directed, and use relapse prevention services post-treatment.
Monitor your coverage: To ensure Amerigroup services are covered, keep track of your insurance claims and coverage while receiving treatment. Contact your provider or the treatment facility if you discover any errors or issues with your claims.
How Many Times Will Amerigroup Texas Pay for Rehab?
Rehabilitation is frequently covered by Amerigroup health insurance when deemed medically necessary. However, remember that many insurance plans only provide coverage for a predetermined number of therapy sessions or a lifetime maximum for substance abuse treatment. You can
call 866-461-3339
to speak with one of our helpful staff to confirm the specifics of your particular policy.
Check Your Health Insurance Coverage With Virtue Recovery Center
If you're committed to recovery, submit a request to one of our professional admission coordinators today using the form below. Before discussing the next steps, a coordinator will address any inquiries regarding our programs, including interacting directly with Medicaid on your behalf to check your insurance coverage levels for drug or alcohol addiction rehab.
Using your Health Insurance Card, fill out all of the fields on the confidential form.
A member of our staff will contact your insurer to verify if your policy will cover your treatment
We will contact you promptly with the results of the verification and discuss the next steps
Check Your Amerigroup Rehab Coverage
*Insurance Disclaimer: Virtue Recovery Center will attempt to verify your health insurance benefits and/or necessary authorizations on your behalf. Please note, this is only a quote of benefits and/or authorization. We cannot guarantee payment or verification eligibility as conveyed by your health insurance provider will be accurate and complete. Payment of benefits are subject to all terms, conditions, limitations, and exclusions of the member's contract at time of service. Your health insurance company will only pay for services that it determines to be "reasonable and necessary." Virtue Recovery Center will make every effort to have all services preauthorized by your health insurance company. If your health insurance company determines that a particular service is not reasonable and necessary, or that a particular service is not covered under your plan, your insurer will deny payment for that service and it will become your responsibility.
Amerigroup Rehab Treatment and Insurance Statistics
Amerigroup Rehab Treatment and Insurance Statistics
To introduce interactive mental health and wellness courses in more than 850 middle and high schools throughout more than 240 largely rural Texas counties, Amerigroup collaborated with education pioneer EVERFI, Inc.
Amerigroup funding allows EVERFI to launch Understanding Mental Wellness. This digital curriculum is designed to equip students in grades 8 - 10 with the knowledge and skills to build, maintain, and promote positive mental health in themselves and their peers.19
34% of American adolescents said they had a substance use disorder the previous year. That corresponds to more than 1.5 million children in the US who meet the criteria for an illicit drug or alcohol use disorder.20
Amerigroup offers a combined Medicare-Medicaid plan in Texas.21
A total of 88,651 drug-related arrests were reported in Texas in 2020. Comparing data from 2019 to the overall number of drug abuse offenses, 30.9% fewer violations were committed.22
A survey conducted by the Substance Abuse and Mental Health Services Administration in 2020 found that around 11.3 million Texans suffer from a substance use disorder (SUD).23
According to a Texas Health and Human Services analysis that looked at death certificate data from 2010 to 2019, opioids—including heroin, prescription drugs, and fentanyl—have been Texas's leading cause of overdose deaths.24
[1] "Texas Population, 2023." World Population Review, 2023 https://worldpopulationreview.com/states/texas-population
[2] Space Center Houston. "Space Center Houston | Science and Space Exploration Learning Center." Space Center Houston, 7 Aug. 2023, spacecenter.org.
[3] "AT&T Stadium Tours presented by SeatGeek" Dallas Cowboys, 2023. https://attstadium.com/tours/
[4] Bhakta, Preeya. "The Absolute Best Places to See to Bluebonnets in Texas (+ FAQ!)." Lone Star Travel Guide, Mar. 2022, www.lonestartravelguide.com/bluebonnets-in-texas.
[5] "Killeen, TX." Forbes, 2019, www.forbes.com/places/tx/killeen
[6] "Houston, TX." Forbes, 2019, www.forbes.com/places/tx/houston
[7] "About Fort Worth." Visit Fort Worth, www.fortworth.com/about. Accessed 10 Aug. 2023.
[8] Texas State Historical Association. "El Paso, TX." Texas State Historical Association, www.tshaonline.org/handbook/entries/el-paso-tx.
[9] "Dallas, TX." Forbes, 2020, www.forbes.com/places/tx/dallas.
[10] The Editors of Encyclopaedia Britannica. "San Antonio | Facts, History, and Points of Interest." Encyclopedia Britannica, 26 June 2023, www.britannica.com/place/San-Antonio-Texas.
[11] "Fun Facts : Corpus Christi Texas." Visit Corpus Christi, www.visitcorpuschristi.com/plan-your-vacation/fun-facts. Accessed 10 Aug. 2023.
[12] Amerigroup Corporation. "Who We Are." Amerigroup, www.amerigroup.com. Accessed 11 Aug. 2023.
[13] Amerigroup Corporation "Texas Medicaid | Texas Medicaid Amerigroup." Amerigroup, www.myamerigroup.com/tx/home.html. Accessed 11 Aug. 2023.
[14] Amerigroup Corporation. "Medicare Coverage in Texas With Amerigroup." Amerigroup, www.amerigroup.com/tx/medicare. Accessed 11 Aug. 2023.
[15] Amerigroup Corporation. "Mental Health and Substance Use." Amerigroup, www.amerigroup.com/for-our-state-partners/mental-health-and-substance-use.
[16] Stilkind, Joseph. "Average Cost of Drug Rehab [2023]: By Type, State and More." NCDAS, 1 Jan. 2023, drugabusestatistics.org/cost-of-rehab
[17] Amerigroup Corporation. "Referrals and Prior Authorizations." Amerigroup, www.myamerigroup.com/tn/care/referrals-preapprovals.html. Accessed 11 Aug. 2023.
[18] U.S. Census Bureau. "Health Insurance Coverage in the United States: 2021." Census.gov, 15 Nov. 2022, www.census.gov/library/publications/2022/demo/p60-278.html.
[19] "Amerigroup Brings Behavioral Health Resources to Hundreds of Texas Schools to Help Thousands of Teens Improve Their Mental Wellness." Business Wire, 20 Oct. 2022, www.businesswire.com/news/home/20221020005299/en/Amerigroup-Brings-Behavioral-Health-Resources-to-Hundreds-of-Texas-Schools-to-Help-Thousands-of-Teens-Improve-their-Mental-Wellness.
[20] "The State of Mental Health in America." Mental Health America, mhanational.org/issues/state-mental-health-america. Accessed 11 Aug. 2023.
[21] Johnson, Emily. Does Amerigroup Offer Medicare Advantage Plans? 11 Sept. 2020, www.medicalnewstoday.com/articles/amerigroup-medicare-advantage.
[22] Texas Department of Public Safety. "Drug Report." Texas.gov, 26 Feb. 2021, www.dps.texas.gov/sites/default/files/documents/crimereports/20/drug_report_2020.pdf.
[23] Weldon, Kelli. "HHSC Launches $23.2 Million Substance Use Prevention Awareness Campaign Effort." Texas Health and Human Services, 8 Mar. 2022, www.hhs.texas.gov/news/2022/03/hhsc-launches-23-2-million-substance-use-prevention-awareness-campaign-effort.
[24] "Opioid Polysubstance Overdose Deaths in Texas: 2010-2019." Texas Health and Human Services, Nov. 2021, www.dshs.texas.gov/sites/default/files/chs/data/Opioid%20Polysubstance%20Overdose%20Deaths%20Report_Final.pdf.
START YOUR RECOVERY TODAY!
Contact Virtue Recovery Center 24/7 for inpatient treatment near you