Drug and Alcohol Addiction Detox Center in Arizona
Navigating drug and alcohol addiction is challenging for the person and their family. In this guide, you'll find information about medical detoxification from alcohol and drugs, how a dual diagnosis affects your treatment plan, how much rehab costs, how to pay for it, and how to find detox programs in Arizona near you.
Virtue Recovery Center Offers Detox Treatment in Arizona
At the heart of Arizona, Virtue Recovery Center stands as a beacon of hope for individuals battling substance abuse. With two rehab facilities located in Chandler and Sun City West, it provides comprehensive medical detox treatments designed to cater to the unique needs of each patient. The center's strategic location in Chandler places it within a convenient distance from major cities such as Phoenix, Mesa, and Scottsdale. Meanwhile, our Sun City West facility is easily accessible for residents from Glendale and other neighboring areas. Regardless of where you're coming from in Arizona, rest assured that a path to recovery is closer than you think.
Virtue Recovery Center understands that financial concerns should never be a barrier to treatment. That's why it proudly accepts health insurance from most major providers in Arizona for detox treatments. Whether you're insured with Blue Cross Blue Shield, UnitedHealthcare, Aetna, Cigna, Humana, Health Net, or any of the other main insurers in the state, you can access the necessary care for drug and alcohol addiction treatment at Virtue Recovery Center. Remember, recovery is a journey, and every journey begins with a single step. Let that first step be towards Virtue Recovery Center, where compassionate, professional help awaits you.
What is Arizona Known For?
What is Arizona Known For?
Arizona is famous for its beautiful scenery and rich history. Desert landscapes, Spanish missions, and tales of the Wild West have fueled tourism for decades. Grand Canyon National Park is like no other place on Earth and the city has a rich Native American heritage. 
The dry desert climate offers respite for those with inflammatory joint diseases, while parks and lakes offer multiple hiking and camping opportunities. Some of the other popular landmarks include the Red Rocks of Sedona, Antelope Canyon, Monument Valley, and the Petrified Forest. Copper mining is a major industry and more than 50% of the copper mined in the U.S. comes from Arizona.
What is Drug or Alcohol Addiction?
What is Drug or Alcohol Addiction?
Drug and alcohol addiction is a complex condition characterized by compulsive use of those substances. An addiction is a disease that produces physical changes in a person's brain. Like other diseases or illnesses, a drug or alcohol addiction requires treatment from professionals to recover. Patients at Virtue Recovery Center receive quality care from a team of experienced and compassionate professionals.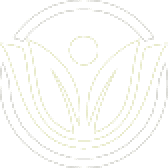 Does Your Insurance Cover Rehab?
Find out your health insurance coverage levels for rehab treatment.
CALL (866)-461-3339
We accept most insurance plans and can check your coverage levels on your behalf.
What is a Medical Detox Center?
What is a Medical Detox Center?
Medical detox is the first step in recovery from drug and alcohol addiction. The process is commonly called withdrawal. At Virtue Recovery Center, drug and alcohol detox in Arizona happens in a safe and supportive environment. Our first priority is your health and safety as you heal, both physically and emotionally. 
Detox is the phase of recovery when toxins from drugs or alcohol are cleared from the body. This time looks different for every person, so your team will work together with you to personalize a plan that helps you become medically stable. This is a time when people experience withdrawal symptoms that can be managed with medications and other treatments. 
It is the most physically challenging part of recovery, but with medical support, it is more comfortable and reduces the risk of relapse. Detox should never be attempted alone. It can increase your risk of relapse and can trigger a variety of potentially fatal health complications.
How Long Does it Take to Detox From Alcohol?
How Long Does it Take to Detox From Alcohol?
How long it takes to detox from alcohol depends on several factors, including how much you usually drink, how long you've been drinking, and whether you've gone through withdrawal before. For many people who drink heavily, the first symptoms of withdrawal begin within the first eight hours after the final drink. 
Within the first 24 hours, nearly everyone will have noticeable symptoms. These may still be mild but will increase in severity by the third day. It's at this time you can expect the most severe symptoms. After 72 hours, most people's withdrawal symptoms begin to subside but it takes a few weeks for a "new normal" to be established.
How Long Does it Take to Detox From Drugs?
How Long Does it Take to Detox From Drugs?
The length of the detox process depends on multiple factors, including the substance used, severity of use, if multiple substances were used, medical history, age, and gender. For example, detox from stimulants may take one week, while complete detox from benzodiazepine can take several months.
Symptoms of withdrawal can range from mild to severe and will be different from one person to the next, even when the drug and severity of drug use are the same. Withdrawal symptoms include physical and psychological symptoms, but there are some patterns across a wide range of substances. For example, during withdrawal, the person may experience the symptoms the drug was designed to control. A person withdrawing from benzodiazepine may experience anxiety or a person withdrawing from a stimulant may experience lethargy.
Does Health Insurance Cover Detox Programs?
The Affordable Care Act (ACA) requires insurance policies to include addiction detox and rehab coverage. People under 25 may be covered under their parent's plan. Call Virtue Recovery Center at 866-461-3339. We will check your rehab insurance coverage, review the specifics of your plan and discuss any out-of-pocket costs.
Does Virtue Recovery Center Accept Insurance for Detox?
Virtue Recovery Center accepts health insurance for detox treatments, alleviating financial stress and allowing patients to focus on their healing journey. The center works with a wide array of major insurance providers in Arizona, ensuring that as many individuals as possible can access the necessary care. So, whether your coverage is with Blue Cross Blue Shield, UnitedHealthcare, Aetna, Cigna, Humana, Health Net, MultiPlan, Oscar, Ambetter, Bright Health, Meritain Health, Banner Health, you can rest assured that Virtue Recovery Center is ready to support you.
The journey to recovery is personal and unique, and Virtue Recovery Center is committed to walking alongside you every step of the way. By accepting insurance from these providers and more, the center aims to remove financial barriers and ensure that everyone who needs help can access it. So take that first step towards recovery today, knowing that Virtue Recovery Center is here to provide the professional, compassionate, and individualized care you deserve.
How to Find Detox Centers in Arizona
Virtue Recovery Center's accredited drug and alcohol detox in Arizona can offer a remote free assessment by calling 866-611-1628 or by visiting their brick-and-mortar locations at:
Chandler, Arizona: 111 S Hearthstone Way, Chandler, AZ 85226, United States
Sun City West, Arizona: 13951 W Meeker Blvd, Sun City West, AZ 85375, United States
Houston, Texas: 9714 S Gessner Rd, Houston, TX 77071, United States
Killeen, Texas: 5200 S W S Young Dr, Killeen, TX 76542, United States
Las Vegas, Nevada: 8225 W Robindale Rd, Las Vegas, NV 89113
Astoria, Oregon: 263 W Exchange St, Astoria, OR 97103, United States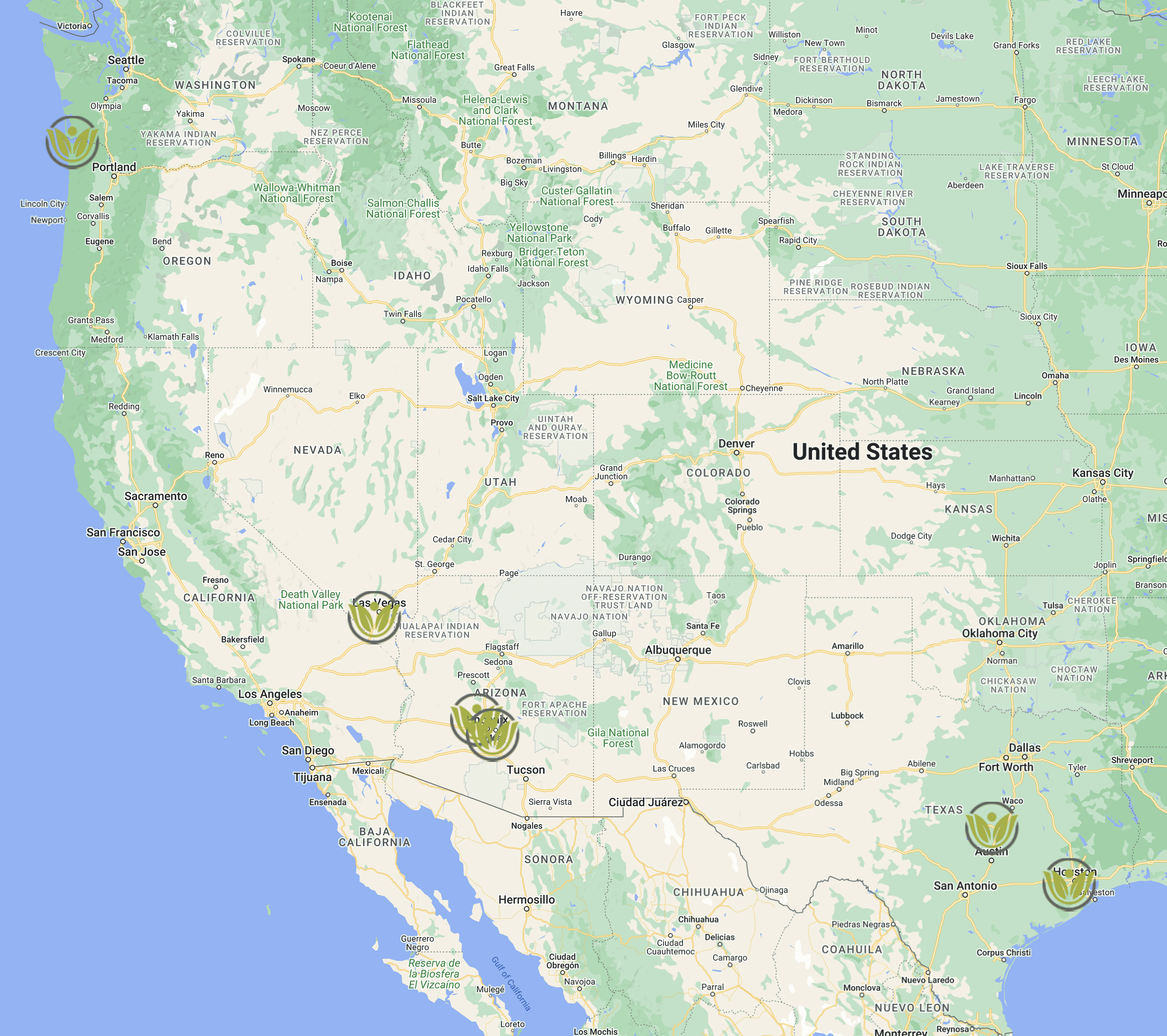 Does AHCCCS Cover Addiction Detox?
Arizona Health Care Cost Containment System (AHCCCS) is a government-funded health insurance program that covers addiction treatment services including detoxification, counseling, peer support, and wellness programs. AHCCCS administers Arizona's Medicaid and is provided to those who meet eligibility requirements such as income level or residency.  
Do Detox Centers in Arizona Offer Mental Health Treatment?
Virtue Recovery Center is a drug and alcohol detox center that offers mental health treatment. There is a high association between substance use disorders and other mental health conditions. This does not mean that one causes the other, simply that they often occur together. 
To achieve sustainable recovery, treatment must integrate mental health concerns and drug and alcohol rehab. 
H2:  Do Detox Centers in Arizona Offer Dual Diagnosis Treatment?
Some detox centers in Arizona offer dual diagnosis treatment for substance use disorders and co-occurring mental health conditions. Although these are two separate conditions, successful treatment requires an integrated plan to support sustainable recovery and prevent relapse. Virtual Recovery Center specializes in dual diagnosis therapy with the tools necessary for a successful recovery. Call 866-461-3339 to get your questions answered.
Check Your Health Coverage for Rehab Treatment
Find out your health insurance coverage levels for drug and alcohol addiction rehabilitation programs. We are in-network with most health insurance providers and may accept your insurance plan too for inpatient and outpatient substance abuse treatment.
What is the Detox Intake and Admissions Process in Arizona?
Intake and admission process starts with a simple phone call. Virtue Recovery Center's admission coordinator makes the process as seamless and comfortable as possible. They verify your insurance benefits, discuss payment options, and schedule a phone assessment. The initial assessment is crucial to help your team understand your needs and develop a personalized treatment plan. Call 866-461-3339 to get started. 
Your admission counselor will help schedule a time for admission and advise you on a list of items to bring with you and those you should leave at home. While the rehab intake process may vary slightly, some of the common steps include an initial interview, medical history, substance abuse history, and mental health assessment. You will be encouraged to discuss your expectations and goals to help the team create a personalized plan.
How Much Does a Drug and Alcohol Detox Program Cost?
The cost for alcohol and drug detox in Arizona varies depending on the center and the services provided. Virtue Recovery Center believes that financial constraints should not be a barrier to your recovery. Although the treatment can be costly, the long-term cost of drug and alcohol addiction can be much higher. Call 866-461-3339 to get your questions answered.
The real costs of drug and alcohol addiction include long-term financial and personal consequences, including serious health problems, lost productivity, legal problems, financial loss, and strains on relationships with friends and family.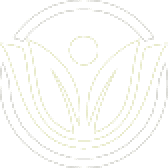 FREE ASSESSMENT
Get immediate treatment help now. 100% safe & confidential.
CALL (866)-461-3339
Contact us to schedule a free confidential assessment with a licensed clinician.
What Programs Do Detox Facilities Offer?
Virtue Recovery Centers offer several detox treatment programs. Many people begin with residential or inpatient rehab treatment. Your in-house treatment may be short-term or long-term based on a customized plan for your successful recovery. Partial hospitalization programs are structured intensive day programs and intensive outpatient programs are used as a step down from a more intensive level of care. 
What is the Detox Treatment Process and Schedule?
Medical detox in Arizona is also known as medically-assisted detoxification. A medically managed program helps you comfortably and safely treat symptoms, while helping to avoid potentially life-threatening side effects. Detox is a process of managing symptoms of withdrawal and is generally dangerous to attempt on your own. 
Medical detox in Arizona helps manage the symptoms as your body begins removing toxic substances. Once many of the withdrawal symptoms have receded, treatment services can begin in earnest. Virtue Recovery Center maintains a home-like environment with a wide variety of amenities and a residential atmosphere that makes it easier to heal from trauma and open up about mental health issues. 
During the day, you participate in a variety of treatment methods, including individual therapy, group therapy, and a holistic approach using evidence-based therapies to develop greater self-awareness, reduce stress and anxiety, and improve physical, mental, and emotional health. Virtue Recovery Center also incorporates a 12-step group model for mutual support among individuals who are struggling with alcohol or drug addiction.
Check Your Health Insurance Coverage With Virtue Recovery Center
If you're committed to recovery, submit a request to one of our professional admission coordinators today using the form below. Before discussing the next steps, a coordinator will address any inquiries regarding our programs, including interacting directly with Medicaid on your behalf to check your insurance coverage levels for drug or alcohol addiction rehab.
Using your Health Insurance Card, fill out all of the fields on the confidential form.
A member of our staff will contact your insurer to verify if your policy will cover your treatment
We will contact you promptly with the results of the verification and discuss the next steps
Check Your Health Rehab Coverage
*Insurance Disclaimer: Virtue Recovery Center will attempt to verify your health insurance benefits and/or necessary authorizations on your behalf. Please note, this is only a quote of benefits and/or authorization. We cannot guarantee payment or verification eligibility as conveyed by your health insurance provider will be accurate and complete. Payment of benefits are subject to all terms, conditions, limitations, and exclusions of the member's contract at time of service. Your health insurance company will only pay for services that it determines to be "reasonable and necessary." Virtue Recovery Center will make every effort to have all services preauthorized by your health insurance company. If your health insurance company determines that a particular service is not reasonable and necessary, or that a particular service is not covered under your plan, your insurer will deny payment for that service and it will become your responsibility.
Rehab Treatment and Insurance Statistics
Some Statistics and Information About Substance Abuse in Arizona
Arizona is home to over 7 million people. According to the National Center for Drug Abuse Statistics, half of those over 12 have used illicit drugs at least once and 21.4% of people over 12 used or misused illegal drugs or prescription drugs within the last year. The SAMHSA 2019 Behavioral Health Barometer for Arizona details information about substance abuse disorders in adults and children during 2017-2019:
The annual average prevalence of alcohol use disorder in young adults aged 18 to 25 was 9.5%, which was similar to the regional average of 10.2% and the national average of 9.8%.
The annual average substance use disorder in 18 to 25-year-olds was 13.7%, which was slightly lower than the regional average of 15.3% and the national average of 14.7%.
The average annual percentage of alcohol use disorder in people 12 and older dropped dramatically from the period  2002 - 2004 when it was 10.1%, well above the national average of 7.6% to 2017 - 2019 when it was 4.7%, slightly below the national average of 5.3%.
The average annual percentage of substance use disorder in people aged 12 and older also dropped slightly between 2002 - 2004 and 2017 - 2019, declining from 7.6% to 6.8%.
The average annual percentage of adults aged 18 and older with serious mental illness was 5.4%, which was slightly higher than the regional average of 4.6% and the national average of 4.8%.
START YOUR RECOVERY TODAY!
Contact Virtue Recovery Center 24/7 for inpatient treatment near you