Do Residential Inpatient Rehab Centers in Texas Take Insurance?
"Does health insurance cover inpatient rehab" tends to be a common question. The short answer is yes. Below, we'll elaborate on that and more, including details about inpatient insurance coverage for residential treatment in Texas so you can begin your journey to recovery.
What is Texas Known For?
Texas, a US state in the Southern part of the country, is bordered on the southeast by the Gulf of Mexico, by Mexico to the south, and the US states New Mexico, Oklahoma, Arkansas, and Louisiana. It is the second-largest state in area and population, with over 30 million residents.1 The Lone Star State is known for its iconic symbols, including the Alamo in San Antonio, Tex-Mex cuisine, and the famous phrase "Don't mess with Texas."
In addition, Texas is a diverse state with a rich and impressive history influenced by Native Americans, Spanish colonizers, Mexican settlers, and Anglo pioneers. It was an independent republic from 1836 to 1845 before becoming the 28th state.2
Its strong economy boasts significant industries, including agriculture, energy, healthcare, military, and manufacturing, and is home to several Fortune 500 companies, including Exxon Mobil, AT&T, and American Airlines. Regarding entertainment, Dallas is home to Highland Park Village, America's first shopping center.3 Experience the quintessential Texas atmosphere at this historic eighty-year-old site, where upscale boutiques and barbecue unite. Other notable structures include Austin's State Capitol building and Houston's San Jacinto Monument and Space Center.
Finally, Texas has an outstanding collection of colleges and universities including the flagship of their state college system, the University of Texas in Austin.  Other public institutes of higher education include colleges include Texas A&M and Texas Tech while private schools Baylor and Texas Christian University round the state's educational options.  The state is also home to popular professional sports teams like the San Antonio Spurs, Houston Astros, and Dallas Cowboys, who play their home games at the world's largest dome, AT&T Stadium.4 The stadium also features its own contemporary art collection.
What is Residential Inpatient Treatment?
Residential inpatient treatment is a form of therapy for addiction, substance abuse, or mental health that offers 24/7 in-house care. It's intended to support those with serious mental illness or drug use issues who need intensive care and treatment plans.
People receiving residential inpatient treatment reside at the inpatient facility for a specific time, usually from a few weeks to several months. They participate in educational and therapeutic activities and receive individual and group therapy, necessary medical care, and psychological attention.
Residential treatment aims to give people a secure, encouraging atmosphere where they can concentrate on getting well and learn the tools and techniques they need to deal with mental health or addiction issues. For patients who require a higher degree of care than outpatient therapy, inpatient rehabilitation can be a very successful kind of therapy.
What is Rehab Insurance Coverage?
The term "rehab or addiction treatment insurance coverage" refers to how much an insurance policy will pay for addiction treatment or rehab services. While most health insurance policies provide some level of coverage for addiction treatment, the specifics of that coverage can vary greatly.
Generally, rehab insurance coverage will cover some or all inpatient addiction rehab and mental health care costs. This might include detoxification, individual and group therapy, medication-assisted treatment, and aftercare services. However, the amount of coverage provided and the specific benefits available will depend on your insurance policy and the duration of treatment, among other factors.
Check Your Insurance for Inpatient Addiction Treatment in Texas
You can check your insurance coverage levels for drug or alcohol addiction rehab by calling us on 866-461-3339 or by using the form below.
Our admissions coordinators will interact directly with your insurance provider on your behalf, removing from your shoulders the burden of figuring out if your insurance will pay for your addiction treatment.
Does Insurance Cover Inpatient Rehab in Texas?
In Texas, most insurance plans cover
inpatient rehab
for substance abuse and addiction treatment. However, the coverage amount varies depending on your insurance plan and many other factors. To determine the extent of your insurance coverage for inpatient rehab in Texas,
call
866-461-3339
. Under the Affordable Care Act (ACA),
5
insurance companies in Texas are obligated to offer some degree of coverage for substance abuse and mental health treatment, including inpatient rehab services. They are considered essential health benefits. Before beginning treatment, it's vital to learn the specifics of your plan because some may have pre-authorization requirements or special coverage exclusions or restrictions.
Texas Inpatient Rehab Centers That Take Insurance
With several treatment centers throughout different states, including two luxury facilities that have received national accreditation in Texas, Virtue Recovery Center has been rescuing people from substance abuse and restoring psychological wellness for years. These evidence-based treatment centers assist those with addiction, dual diagnosis, psychiatric issues, and underlying trauma.
Learn more about each of our Texas-based residential treatment facilities below: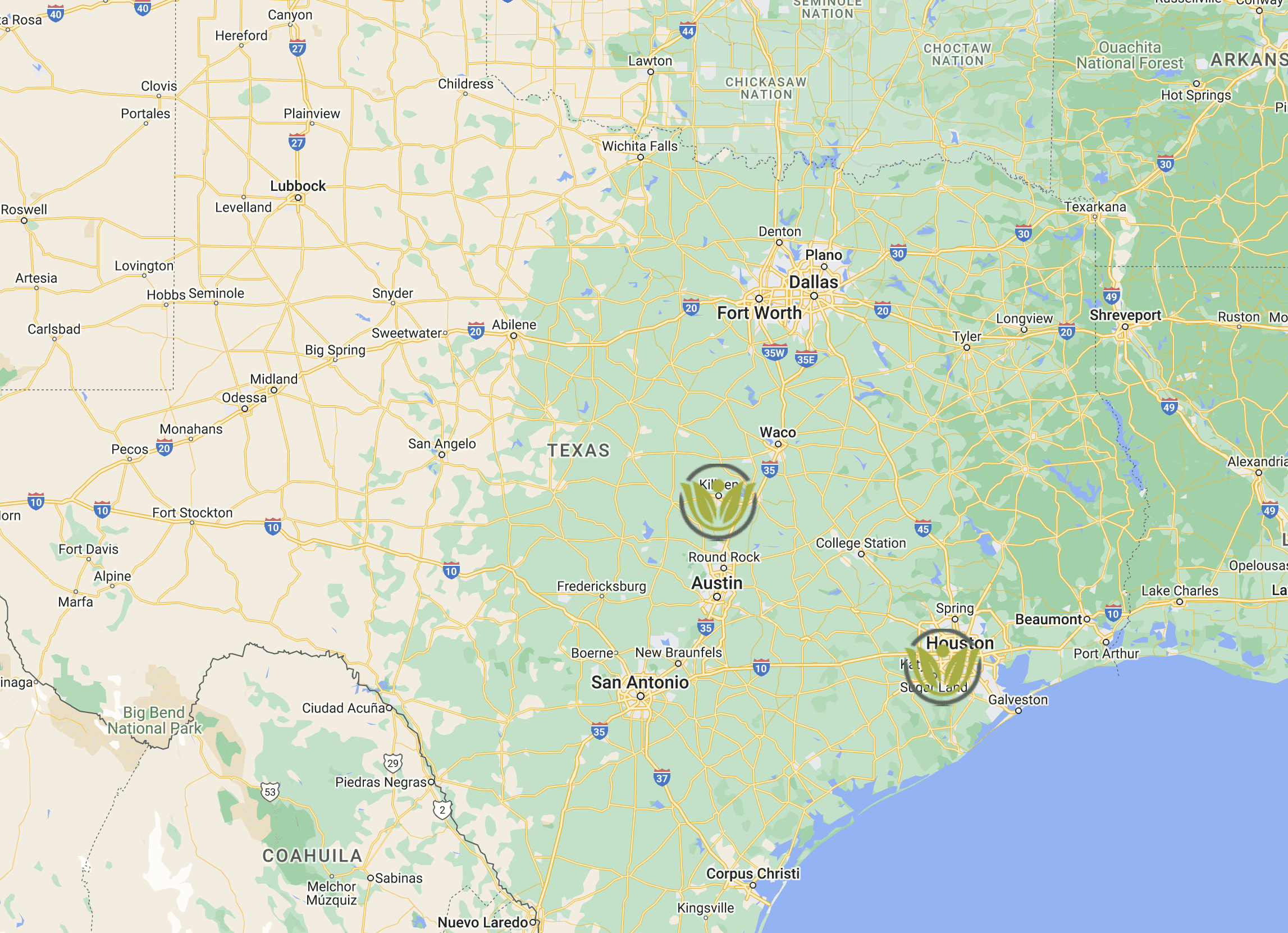 How Much Does Inpatient Rehab Cost with Insurance?
The cost of inpatient addiction rehab with insurance will depend on several factors, including the length of stay, the type of treatment, the location, and the specifics of your insurance policy. Out-of-pocket expenses such as deductibles and copays may also impact the overall cost of treatment. However, on average, in Texas, you can expect to pay $56,623 for residential rehab.6
Residential treatment costs may seem like a burden, but it's important to remember that investing in your health and well-being is a priority. Resources are available to make treatment more accessible and affordable, so don't hesitate to ask for help. Many inpatient care facilities, including us at Virtue Recovery Center, will work with you to create an affordable payment plan for unexpected expenses. Call 866-461-3339 now.
How To Check My Insurance Coverage Levels for Inpatient Rehab Treatment in Texas
Navigating the exact details of your healthcare coverage with insurance companies can be challenging.  We know it is important to understand what your level of coverage is before signing up for a treatment program. We can help you file claims, protect your rights, and navigate the insurance system. Use our no-obligation, free online form to quickly verify insurance coverage levels for inpatient rehab treatment in Texas. Soon, one of our patient admission coordinators will contact you to review your policy and your options for inpatient care.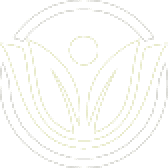 FREE ASSESSMENT
Get immediate treatment help now. 100% safe & confidential.
CALL (866)-461-3339
Contact us to schedule a free confidential assessment with a licensed clinician.
How To Get My Insurance to Pay for Residential Rehab Treatment in Texas
If you need residential rehab treatment for intensive care or hospitalization for acute care and would like your insurance to cover the cost, it's crucial to review your insurance policy thoroughly to understand what is covered and any potential limitations or exclusions. Call 866-461-3339, as we can assist with this step.
Many insurance plans require pre-authorization or a referral from a healthcare provider to receive inpatient insurance coverage. Therefore, it's essential to find out what is needed to avoid any surprises down the line.
Attending an in-network rehabilitation facility is another critical step to ensure that your claims are approved and that you receive the maximum amount of coverage available under your policy.
After receiving treatment, submitting a claim to your insurance provider as soon as possible is essential, including all necessary documentation, such as treatment records and receipts. Before selecting a treatment provider, verify that the facility will likely submit claims on your behalf.
If your claim is denied, don't give up. Instead, follow up with an insurance adjuster to determine the reason for the loss and the steps you may take to appeal the decision or negotiate a settlement.
This can be challenging but don't hesitate to contact an addiction treatment specialist if you're struggling to get your insurance to cover the cost of residential rehab treatment. Virtue Recovery Center's admissions coordinators are always available to assist you throughout this process.
How Many Times Will Insurance Pay for Inpatient Rehab?
The amount of times insurance will cover inpatient rehab varies depending on your policy and the required treatment, among other factors. Therefore, thoroughly reviewing your insurance policy is critical to understand the coverage limitations and potential out-of-pocket expenses.
Most insurance policies will cover multiple rounds of inpatient rehab treatment. However, some policies may limit the number of stays to one per year or have a lifetime cap on the number of covered hospital stays. Other policies may not have a limit as long as the treatment is medically necessary. Moreover, remember that the number of times insurance covers inpatient rehab may depend on your personal treatment needs and progress.
You can call 866-461-3339. We can help determine your insurance provider's limitations, if any.
Can You Go to Inpatient Residential Rehab Without Insurance?
Yes, you can go to inpatient residential rehab without insurance. Rehabilitation facilities may offer financial assistance programs or sliding scale fees based on income to help you pay for treatment. Some government-funded programs, such as state-funded rehab and community health centers, also provide free or low-cost addiction treatment.
If you are considering inpatient residential rehab but lack insurance or adequate coverage, it is recommended that you research and explore financing options. You can speak with a rehab facility to learn about their payment options and financial assistance programs. Call 866-461-3339 now.
Additionally, below are some alternatives for inpatient rehab without insurance in Texas:
Contact your state's Substance Abuse and Mental Health Services Administration (SAMHSA) office: SAMHSA is a government agency that provides information and resources for individuals seeking addiction treatment. In addition, they can provide a list of state-funded rehab programs in your area.7
Single state agencies (SSAs): The state government organizations that coordinate treatment services for those without insurance or with limited financial resources are listed in this directory along with their contact information.8
Search online: You can find information about services and locations on low-cost or free treatment programs on their websites. To search for these programs, use keywords like "free inpatient rehab near me" or "low-cost residential treatment in my area" and include your specific location in Texas.
Speak with your healthcare provider: Your regular doctor or a mental health specialist may be able to provide details about free addiction treatment programs in your area.
Reach out to non-profit organizations: Some non-profit organizations provide free addiction treatment services. You can contact them to inquire about non-profit inpatient rehab programs or if they know of any free rehab programs within your vicinity.
Ask for recommendations: Reach out to support groups or individuals in recovery and ask for recommendations.
Inpatient Addiction Rehab Statistics
In 2019, 1 million individuals 12 and older received inpatient rehabilitation therapy.9
From 0.7% (or 1.5 million individuals) in 2002 to 1% (or 2.4 million people) in 2019, more adults 18 and older received inpatient mental health care.
In three studies, women who received residential treatment for at least six months had high treatment success rates, narrowly ranging from 68% to 71% abstinent.10
On March 31, 2020, 54% of patients were receiving treatment for drug addiction alone, 32% were receiving treatment for both alcohol and drug abuse, and 14% were receiving treatment for alcohol abuse only.<sup11
The proportion of patients receiving treatment for co-occurring mental health and substance use disorders rose from 41% in 2011 to 49% in 2020.
In 2020, 3.7% (or 301,000 persons) of the 8.2 million young adults (18–25) who needed substance abuse treatment in the previous year received it at a specialty facility, such as an inpatient facility.12
In 2019, 1.5% of adolescents with a past-year substance use disorder who did not undergo treatment at a specialized institution felt like they needed treatment.
The following reasons were often given by those aged 12 or older with a prior year substance abuse problem who did not obtain treatment at a specialty facility but felt they needed therapy:

9% were not ready to stop using
8% didn't know where to go for treatment
9% didn't have health insurance and were unable to afford the cost of treatment

More adolescents between 12 and 17 received mental health treatment in a specialty mental health facility, from 11.8% (or 2.9 million individuals) in 2002 to 16.7% (or 4.1 million people) in 2019.
According to studies, persons who successfully finish an inpatient rehabilitation program have a higher chance of achieving and maintaining long-term sobriety than those who abstain from treatment or just receive outpatient care.
In a survey of 164 opioid addicts (80% of whom had previously undergone detox), 27% reported relapsing on the day they were released from their short-term detoxification program, and 65% reported relapsing within 30 days.

This is one reason patients are strongly advised to complete a minimum of 90 days of treatment, ideally with at least 30 days in an inpatient care setting.13
Check Your Insurance Coverage With Virtue Recovery Center
If you're committed to recovery, submit a request to one of our professional admission coordinators today using the form below. Before discussing the next steps, a coordinator will address any inquiries regarding our programs, including interacting directly with your insurance provider on your behalf to check your insurance coverage levels for drug or alcohol addiction rehab.
Using your Health Insurance Card, fill out all of the fields on the confidential form.
A member of our staff will contact your insurer to verify if your policy will cover your treatment
We will contact you promptly with the results of the verification and discuss the next steps
*Insurance Disclaimer: Virtue Recovery Center will attempt to verify your health insurance benefits and/or necessary authorizations on your behalf. Please note that this is only a quote of benefits and/or authorization. We cannot guarantee that payment or verification eligibility will be accurate and complete as conveyed by your health insurance provider. Payment of benefits is subject to all terms, conditions, limitations, and exclusions of the member's contract at the time of service. Your health insurance company will only pay for services it determines to be "reasonable and necessary." Virtue Recovery Center will make every effort to have all services preauthorized by your health insurance company. Suppose your health insurance company determines that a particular service is not reasonable and necessary or that a specific service is not covered under your plan. In that case, your insurer will deny payment for that service, and it will become your responsibility.
*Insurance Disclaimer: Virtue Recovery Center will attempt to verify your health insurance benefits and/or necessary authorizations on your behalf. Please note, this is only a quote of benefits and/or authorization. We cannot guarantee payment or verification eligibility as conveyed by your health insurance provider will be accurate and complete. Payment of benefits are subject to all terms, conditions, limitations, and exclusions of the member's contract at time of service. Your health insurance company will only pay for services that it determines to be "reasonable and necessary." Virtue Recovery Center will make every effort to have all services preauthorized by your health insurance company. If your health insurance company determines that a particular service is not reasonable and necessary, or that a particular service is not covered under your plan, your insurer will deny payment for that service and it will become your responsibility.
Related Rehab and Insurance Resources
START YOUR RECOVERY TODAY!
Contact Virtue Recovery Center 24/7 for inpatient treatment near you