Luxury Drug and Alcohol Addiction Detox Centers in Arizona
A comfortable and luxurious inpatient rehab center in Arizona may help ease the challenge of recovery. At Virtue Recovery Centers you have access to high-quality, evidence-based addiction treatment where you and your privacy are valued. Socioeconomic status doesn't make you immune to substance use disorders. A luxury rehab center in Arizona can help pave the way to sustainable recovery.
Luxury Detoxification and Substance Abuse Treatment in Arizona
At Virtue Recovery Center, we are proud to provide a state-of-the-art detox facility in Arizona, specifically designed to cater to those seeking freedom from substance addiction. Our approach towards recovery is rooted in evidence-based, trauma-informed treatment modalities, which include one-on-one counseling and group therapy sessions. Our commitment to your recovery journey is unwavering, and we offer an environment that fosters healing while prioritizing comfort and luxury. We believe that the path to recovery should not compromise on the quality of life, and our facility reflects this belief.
Our detox program at the Arizona facility is more than just a series of treatments; it's a comprehensive journey towards wellness. The program, delivered by experienced professionals, is tailored to meet your individual needs, offering an optimal blend of professional care and personal comfort. Our luxurious accommodations serve as a serene backdrop to your recovery process, promoting overall well-being and facilitating a holistic approach to recovery. At Virtue Recovery Center, we understand that the path to lasting sobriety is unique for each individual, and we are here to support you every step of the way.
What is Arizona Known For?
What is Arizona Known For?
Arizona is famous for its picturesque desert landscapes, stunning Grand Canyon, and a myriad of state and national parks. Yet, when you dig a little deeper, you'll find that the state is also teaming with a rich culture and complex history. There is even more to explore and see when you've graduated from Virtue Recovery Center's prestigious inpatient program.
You'll find unique offerings in several larger cities and others made infamous by the wild west including Phoenix, Flagstaff, Sedona, and Scottsdale. The Phoenix Zoo is one of the largest non-profit zoos located inside Papago Park and home to over 3,000 animals. In Tucson, you can visit the Arizona Sonora Desert Museum, which has a natural history museum, aquarium, botanical garden, and art gallery all rolled into one.
Phoenix International Raceway is for those who love NASCAR racing or are just curious to see what it's all about. All this and much more is tucked into the sixth-largest state in the U.S., boasting 114,006 square miles.
What is a Luxury Detox Center?
What is a Luxury Detox Center?
A luxury detox center supports you through the first step of recovery, also called withdrawal. At Virtue Recovery Centers you'll experience medically-assisted detox in a luxury inpatient rehab setting in Arizona. Detox should never be attempted on your own since some of the side effects can be life-threatening. Call our rehab admission counselors for more information at 866-461-3339.
What is a Luxury Rehab Center?
What is a Luxury Rehab Center?
In a luxury inpatient rehab center in Arizona, you recover in an environment that includes amenities creating a home-like environment and an atmosphere conducive to healing. At Virtue Recovery Centers you access personalized treatment programs designed by licensed professionals with decades of experience. We help you learn healthier ways of dealing with life's challenges in deluxe surroundings.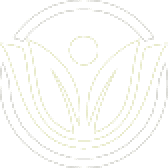 Does Your Insurance Cover Luxury Rehab?
Find out your health insurance coverage levels for rehab treatment.
CALL (866)-461-3339
We accept most insurance plans and can check your coverage levels on your behalf.
Does Insurance Cover Luxury Detox in Arizona?
The Affordable Care Act (ACA) mandates that all insurance policies provide coverage for alcohol and drug detox and rehab. We understand that every person's situation is unique, so we provide flexible financing solutions to help you cover the costs your insurance policy does not. You can easily find out your rehab insurance coverage by calling Virtue Recovery Centers at 866-461-3339.
Does Virtue recovery Center Accept Health Insurance in Arizona?
At Virtue Recovery Center, we understand that embarking on the journey to recovery can be challenging. One of the primary concerns for many individuals seeking help is the financial aspect of treatment. This is why we have committed to accepting health insurance for our drug and alcohol addiction rehab programs. Our goal is to make our evidence-based, trauma-informed treatments accessible, ensuring you can focus on your recovery without worrying about financial burdens.
We are aware that understanding health insurance coverage can be a complex process. To simplify this for you, we offer assistance in understanding your coverage options. Whether you hold insurance with MultiPlan, Health Plan of Nevada, Molina Healthcare, Blue Cross Blue Shield, Aetna, or UMR, there's a chance your policy could cover our range of services. These include one-on-one counseling, group therapy, and other tailored treatments. We encourage you to connect with us, and together, we can explore your coverage options. Your path to recovery is important to us, and at Virtue Recovery Center, we're here to support you every step of the way.
How to Find Luxury Detox Centers in Arizona
Virtue Recovery Centers are accredited treatment facilities providing luxury alcohol detox in Arizona. Their experienced free assessment can be done at one of the elegant brick-and-mortar locations listed below or remotely over the phone by calling 866-611-1628.
Chandler, Arizona: 111 S Hearthstone Way, Chandler, AZ 85226, United States
Sun City West, Arizona: 13951 W Meeker Blvd, Sun City West, AZ 85375, United States
Virtue Recovery Center's Facilities That Accept Insurance
At Virtue Recovery Center, we believe that access to high-quality addiction recovery services should not be hindered by the complexities of health insurance. We want you to know that we are in-network with most major health insurance providers in Arizona, Texas, Nevada, and Oregon. This means that we have established relationships with these insurance companies, which can help ease the financial burden of treatment.
To give you an idea, some of the major insurance providers we work with include Blue Cross Blue Shield, Aetna, Cigna, and UnitedHealthcare, among others. However, it's important to note that coverage can vary based on your specific plan and location. We encourage you to reach out to us at Virtue Recovery Center. Our dedicated team is ready to help you navigate your insurance policy, understand your benefits, and maximize your coverage. Remember, taking this step is an integral part of your recovery journey, and we're here to support you every step of the way.
Check Your Health Coverage for Rehab Treatment
Find out your health insurance coverage levels for health drug and alcohol addiction rehabilitation programs. We are in-network with most health insurance providers and may accept your insurance plan too for inpatient and outpatient substance abuse treatment.
How Much Does Luxury Drug and Alcohol Rehab Cost in Arizona?
Luxury drug and alcohol rehab in Arizona costs depend on the length of the program and the treatment required. Typically, a shorter stay is less expensive than a longer stay. On average, 30-day luxury rehab programs in Arizona cost between $5,000 and $20,000. You can easily check your costs by calling Virtue Recovery Center at 866-461-3339.
Do Luxury Rehab Centers Accept AHCCCS?
The Arizona Health Care Cost Containment System (AHCCCS) administers Medicaid, which offers coverage for detox treatment with some limitations. This is a government-funded program that provides healthcare coverage for eligible individuals and their families. To check your coverage, call Virtue Recovery Centers at 866- 461-3339.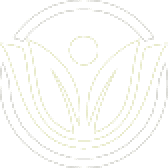 FREE ASSESSMENT
Get immediate treatment help now. 100% safe & confidential.
CALL (866)-461-3339
Contact us to schedule a free confidential assessment with a licensed clinician.
What Amenities Do Luxury Inpatient Rehab Centers Have?
The amenities you'll find at luxury rehab centers in Arizona vary depending on the center. All of Virtue Recovery Centers are nationally accredited and provide proven treatment methods in an upscale environment tailored to meet your needs. In addition to evidence-based treatment, you can expect executive chef-prepared meals, low staff-to-patient ratios, an on-site gym, and state-of-the-art facilities.
How Long Are Luxury Inpatient Detox Programs?
Luxury detox centers in Arizona offer 30-day, 60-day, and 90-day inpatient options. The experienced and licensed professionals at Virtue Recovery Centers consider the substance used, how long you've been addicted, the severity of your physical and emotional symptoms, and the support system to which you will return when they recommend the length of your stay.
You may not stay the exact number of days, but they are typically one month, two months, or three months long. The 30-day program is an intensive inpatient detox option, during which you live with other addicts in a residential treatment setting.
In some cases, one-month programs are "lockdowns," which means you must stay at the center and are not permitted to have guests or outings. The 30-day programs are also called short-term programs and those that go longer than 30 days are referred to as long-term programs.
Luxury detox centers in Arizona also offer 60-day and 90-day programs. Virtue Recovery Center offers an immersive healing environment where you'll receive round-the-clock medical supervision and have access to a variety of activities and workshops.
The programs are designed to help you develop healthier coping mechanisms and build strategies that support sustainable recovery. Although each program is unique, most use a combination of treatments with the ultimate goal of helping you to overcome addiction and succeed personally and professionally.
Intake Process of Luxury Rehab Centers in Arizona
The intake process at a luxury rehab center in Arizona begins with a simple phone call. The admission counselors at Virtue Recovery Centers will answer your questions, verify your insurance benefits, and will schedule your phone assessment. When you call 866-461-3339, you begin the process of changing your life.
Our licensed and experienced professionals know that it is possible to regain and restore your personal and professional life. Virtue Recovery Centers have options for a scheduled inpatient detox and rehabilitation or immediate intervention. Their compassionate team is prepared to handle emergencies and ensure that individuals receive private and prompt attention.
Luxury Rehab Treatment Process and Schedule
At Virtue Recovery Centers, our guests are engaged in an active recovery process developed by a team of experienced and licensed providers. This helps you to build long-lasting and sustainable skills. Recovering from substance use disorders requires more than just not using an addictive substance. Call our admission counselors today at 866-461-3339 to get your questions answered.
We know that every journey begins with the first step and sometimes that first step is the most challenging. Our prestigious inpatient and outpatient rehab centers in Arizona offer holistic and evidence-based treatment programs designed to meet your specific needs. Each person's treatment program is customized to include several therapy options. Each person receives individual therapy sessions to help them heal emotionally.
Customized treatment programs may include psychoeducation groups where individuals begin to understand their mental health condition and develop strategies to manage symptoms. Mindfulness therapy helps individuals gain greater self-awareness and develop healthy coping skills to reduce stress and anxiety. Art therapy is another holistic treatment that uses art as a form of expression and communication. It is a powerful tool for self-discovery and healing when guided by an experienced therapist.
Check Your Health Insurance Coverage With Virtue Recovery Center
If you're committed to recovery, submit a request to one of our professional admission coordinators today using the form below. Before discussing the next steps, a coordinator will address any inquiries regarding our programs, including interacting directly with Medicaid on your behalf to check your insurance coverage levels for drug or alcohol addiction rehab.
Using your Health Insurance Card, fill out all of the fields on the confidential form.
A member of our staff will contact your insurer to verify if your policy will cover your treatment
We will contact you promptly with the results of the verification and discuss the next steps
Check Your UMR Rehab Coverage
*Insurance Disclaimer: Virtue Recovery Center will attempt to verify your health insurance benefits and/or necessary authorizations on your behalf. Please note, this is only a quote of benefits and/or authorization. We cannot guarantee payment or verification eligibility as conveyed by your health insurance provider will be accurate and complete. Payment of benefits are subject to all terms, conditions, limitations, and exclusions of the member's contract at time of service. Your health insurance company will only pay for services that it determines to be "reasonable and necessary." Virtue Recovery Center will make every effort to have all services preauthorized by your health insurance company. If your health insurance company determines that a particular service is not reasonable and necessary, or that a particular service is not covered under your plan, your insurer will deny payment for that service and it will become your responsibility.
Some Statistics About Substance Abuse in Arizona
Some Statistics and Information About Substance Abuse in Arizona
According to the National Association of Addiction Treatment Providers:
Alcohol use disorders affect 32.6 million people and more people than any other substance or mental health disorder.
An astounding 80,000 people die every year from alcohol-related deaths.
10% of the US population of adults age 18 and older are in some form of recovery from alcohol or drug addiction.
Most people who are addicted to drugs or alcohol do not receive the help they need from a specialized facility. For example, only 10% of the 23 million Americans 12 and older who need treatment for substance abuse disorders get it while 85% of those who need diabetes treatment get it.
This disparity adds to the mounting cost of addiction in the US, which exceeds $400 billion annually.
The COVID-19 pandemic had a negative effect on treatment for substance use disorders. According to a 2022 paper in JAMA Network, before 2020 the number of treatment admissions was relatively stable but declined significantly from 2019 to 2020. There was a larger decrease for men than women and all racial and ethnic groups experienced the same decline in treatment numbers. The national decrease of 23.5% occurred across nearly all states.
START YOUR RECOVERY TODAY!
Contact Virtue Recovery Center 24/7 for inpatient treatment near you