Residential Drug and Alcohol Rehab Treatment Centers in Arizona
Maneuvering through drug and alcohol rehabilitation can be tough, yet recovery sets you on a path toward a healthier and more productive life. At Virtue Recovery Centers, we value you and tailor your treatment program to meet your needs. Together, we work to help restore your personal and professional life and develop healthier ways to deal with stress.
Virtue Recovery Center Offers Residential Treatment in Arizona
Virtue Recovery Center is a leading provider of residential drug and alcohol rehabilitation services in Arizona. With two state-of-the-art facilities located in the Phoenix Metropolitan area, including Chandler and Sun City West, the center is dedicated to helping individuals on their journey to recovery. The facilities are accredited by the Joint Commission on Accreditation, ensuring they meet high standards of care and service in the substance abuse treatment field.
The center prides itself on its evidence-based, trauma-informed treatment program, which includes one-on-one counseling, group therapy, and other comprehensive care methods. They offer both inpatient and outpatient treatment options, allowing for a tailored approach to recovery that suits each individual's unique needs. Additionally, Virtue Recovery Center accepts health insurance, making their critical services more accessible to those who need them.
What is Arizona Known For?
What is Arizona Known For?
Arizona is best known as "The Grand Canyon State," celebrating the state's most iconic feature, which attracted 4.7 million visitors in 2022. Grand Canyon National Park is 1.2 million acres and home to 1.8 billion year old igneous and metamorphic rocks. Roughly 450 species of birds and 91 species of mammals call Grand Canyon National Park home.
As phenomenal as the Grand Canyon is, it is not the only thing that Arizona is famous for. Nearly 85% of the state is covered by national parks and forests, wilderness areas, and wildlife preserves. Rich culture, history, and tradition run throughout many of the features that attract tourists each year.
The desert landscapes have inspired photographers and famous painters, while the fascinating history is reflected in much of the music and food. Arizona is also famous for urban destinations, including Phoenix, Flagstaff, Sedona, and Tucson.
The name Arizona is derived from the Aztec word meaning "silver bearing," -  "arizuma." But not all experts agree. Others attribute the State's name to the Papagos tribe who lived in an area that lacked water and which was called Arizonac, meaning "site of the small springs." Whatever the origin, Arizona is home to rich landscapes and a diverse culture.
Popular Cities Arizona for Drug and Alcohol Rehab
Popular Cities Arizona for Drug and Alcohol Rehab
Arizona is recognized for its extensive network of drug and alcohol rehab centers, strategically located in some of its most popular cities. These cities, including Phoenix, Scottsdale, and Chandler, are home to a variety of treatment facilities that cater to individuals struggling with addiction. Each city offers unique programs, from inpatient and outpatient services to detox and residential treatments, all designed to provide the necessary support for recovery.
Phoenix, the state's capital, boasts a number of top-tier rehab centers, each offering a comprehensive range of services. In the tranquil city of Scottsdale, facilities like Pinnacle Peak Recovery have received high reviews for their family-oriented approach to treatment. Meanwhile, Chandler, another key city in Arizona, is known for its state-of-the-art rehab and detox centers like Buena Vista, celebrated for its excellent service providers and amenities. Each center across these cities is committed to delivering empathetic and supportive care, helping individuals regain control of their lives.
What is a Residential Treatment Center?
What is a Residential Treatment Center?
Residential treatment programs allow you time to detox safely and begin a structured rehab program and make significant programs toward living a productive life free from addiction. They are one of the best ways to achieve sustainable recovery using long-term treatment plans that are custom-tailored to your specific needs.
At Virtue Recovery Center's residential treatment center in Arizona you learn healthy ways of coping with stress, regain your confidence and self-esteem, and have the opportunity to practice the necessary skills to continue staying sober.
Difference Between Inpatient Treatment and Residential Treatment
Difference Between Inpatient Treatment and Residential Treatment
The difference between inpatient treatment and residential treatment lies in where you live during your rehab treatment. During inpatient drug rehab, treatment happens in a hospital-like setting, which is a more clinical environment. Residential treatment centers offer a more home-like environment with a wide variety of additional amenities not found at inpatient treatment centers.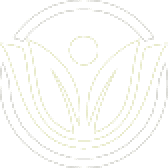 Does Your Insurance Cover Rehab?
Find out your health insurance coverage levels for rehab treatment.
CALL (866)-461-3339
We accept most insurance plans and can check your coverage levels on your behalf.
Does Insurance Cover Residential in Arizona?
The Affordable Care Act (ACA) mandates that all insurance policies offer coverage for drug and alcohol rehab, as well as mental health issues. However, while your insurance policy does offer coverage, the amount each policy pays and what they pay for, is different between policies. It's easy to check your rehab insurance coverage by calling 866-461-3339.
Does Virtue recovery Center Accept insurance in Arizona?
Virtue Recovery Center, a prominent provider of residential drug and alcohol detox and rehabilitation services in Arizona, proudly accepts health insurance for treatment. If you or a loved one are considering our services, you will be pleased to know that we are in-network with most major insurance providers in the state. We understand the financial implications of recovery and strive to make our essential services accessible to those in need.
We encourage you to reach out to us to discuss your coverage levels and to explore the most suitable treatment options for you. Our knowledgeable and professional team is ready to assist you in navigating the complexities of insurance coverage for rehab services. Your journey towards recovery is of utmost importance to us, and we are here to support you every step of the way. Please contact us today to begin your path towards a healthier tomorrow.
How to Find Residential Treatment Programs in Arizona
Virtue Recovery Center's residential rehab centers in Arizona are staffed with skilled and licensed practitioners who can conduct a free drug and alcohol assessment at one of the brick-and-mortar locations below or over the phone by calling 866-461-3339.
Chandler, Arizona: 111 S Hearthstone Way, Chandler, AZ 85226, United States
Sun City West, Arizona: 13951 W Meeker Blvd, Sun City West, AZ 85375, United States
Do Residential Treatment Centers Accept AHCCCS?
Yes, not all but some private rehab centers do accept AHCCCS, and Arizona Health Care Cost Containment System (AHCCCS) covers residential treatment centers in Arizona for drug and alcohol detox and rehab, as well as mental health issues. AHCCS administers Arizona's Medicaid. Individuals must meet eligibility requirements for coverage, which may pay the total cost of rehab or you may be responsible for co-payments or a portion of the treatment. get in touch to find out if Virtue recovery Center accept AHCCCS in Arizona.
Check Your Health Coverage for Rehab Treatment
Find out your health insurance coverage levels for residential drug and alcohol addiction rehabilitation programs. We are in-network with most health insurance providers and may accept your insurance plan too for inpatient and outpatient substance abuse treatment.
How Much Does Residential Rehab Cost?
The cost of residential rehab varies depending on the length of stay and your customized treatment program. Virtue Recovery Centers believe that your treatment shouldn't be hindered by rehab costs. Residential charges are typically higher since you have amenities like private rooms and on-site gyms. 
Many rehab facilities offer sliding scale fees based on income or payment plans to help cover the cost. The cost of treatment is much less than the long-term cost of substance use or mental health issues that are counted in job loss, the cost of purchasing the substance, and damaged relationships with friends and family. You can easily and privately inquire about your insurance coverage by calling Virtue Recovery Centers at 866-461-3339.
Do Residential Treatment Treatment Help With Substance Abuse Disorder?
Virtue Recovery Center is a residential treatment center in Arizona that treats individuals with substance abuse disorders. Throughout your treatment program, you have access to medication-assisted detox to reduce some of the discomfort from withdrawal, followed by evidence-based and holistic treatment approaches that are customized to meet your physical and mental health needs.
Do Residential Treatment Treatment Help With Mental Health Recovery?
Mental health recovery must be an integral part of any residential rehab center approach in Arizona. According to the National Alliance on Mental Illness, 1 out of every 5 U.S. adults experiences mental illness each year. Major depressive disorder, post-traumatic stress disorder (PTSD), and anxiety disorders are the three most common mental health conditions. 
When a mental health condition occurs in a person with substance use disorder, it's called a co-occurring condition or dual diagnosis. Virtue Recovery Centers are nationally accredited dual diagnosis residential treatment centers in Arizona. Although the mental health condition and substance abuse disorder are two separate diagnoses, treating one without the other inevitably results in relapse. Virtue Recovery Center specializes in dual diagnosis treatment in their residential treatment center program.
Do Residential Treatment Treatment Help With Eating Disorder?
Residential treatment centers are an excellent way to address the needs of people with eating disorders. These are complex conditions that require an integrated approach to heal the mind-body disconnection and explore the root causes. This promotes a successful recovery and supports strong physical health. Virtue Recovery Center's nutritional philosophy helps you repair your relationship with your body.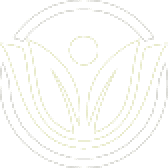 FREE ASSESSMENT
Get immediate treatment help now. 100% safe & confidential.
CALL (866)-461-3339
Contact us to schedule a free confidential assessment with a licensed clinician.
How Long is Residential Treatment?
The length of residential treatment depends on several factors, including how long you have struggled with substance use or mental health issues, the severity of the problem, and the support system to which you will return. While Virtue Recovery Center has structured residential rehab center programs in Arizona, your program may be shorter or longer depending on your specific needs.
At Virtue, you have access to short-term rehab, which is defined as 30 days or less, as well as long-term programs that are generally 60 or 90 days. Short-term residential treatment programs can be an effective way to approach some substance abuse issues. For example, those with a demanding job or other obligations may require accelerated recovery options. Inside a well-structured center, individuals focus on detox in a safe environment and initial counseling. 
These flexible options allow the dedicated licensed healthcare staff to personalize a treatment program inside a supportive and nurturing environment. Long-term residential treatment centers in Arizona have demonstrated greater success for many. The advantages of a 60-day or 90-day rehab program allow for in-depth counseling and therapy to identify the underlying causes and develop strategic and effective coping strategies you can use as you reintegrate into society.
Residential Rehab Intake Process in Arizona
The residential rehab intake process begins with a phone call to Virtue Recovery Center where a rehab admission counselor will answer your questions, check your insurance coverage, schedule a remote or in-person free assessment, and schedule your admission. If immediate help is crucial, Virtue can arrange the urgent treatment you require. Call 866-461-3339 to speak with someone today.
Residential Treatment Process and Schedule
The residential treatment process at Virtue Recovery Centers begins with an assessment and personalized approach to recovery. Your treatment happens in a structured and scheduled environment and includes one-on-one therapy with an experienced and skilled healthcare provider. Your therapist will offer guidance and feedback on your thoughts and feelings.
These interactions help you to resolve some of the underlying psychological and emotional issues that can lead to addiction and mental health conditions. Your personalized treatment plan may also include individual sessions with case managers who can help you navigate the healthcare system and the resources in your community that address mental health-related issues. 
You may be involved in a process group that meets regularly to offer support in a confidential setting and explore the process of developing healthy interpersonal relationships. Part of the evidence-based holistic approach includes meditation therapy to help you develop greater self-awareness and ultimately improve your overall mental health. Additionally, you may be involved in art therapy, music therapy, or yoga therapy, all of which can be used to address a wide range of mental health conditions.
Check Your Health Insurance Coverage With Virtue Recovery Center
If you're committed to recovery, submit a request to one of our professional admission coordinators today using the form below. Before discussing the next steps, a coordinator will address any inquiries regarding our programs, including interacting directly with Medicaid on your behalf to check your insurance coverage levels for drug or alcohol addiction rehab.
Using your Health Insurance Card, fill out all of the fields on the confidential form.
A member of our staff will contact your insurer to verify if your policy will cover your treatment
We will contact you promptly with the results of the verification and discuss the next steps
Check Your Health Rehab Coverage
*Insurance Disclaimer: Virtue Recovery Center will attempt to verify your health insurance benefits and/or necessary authorizations on your behalf. Please note, this is only a quote of benefits and/or authorization. We cannot guarantee payment or verification eligibility as conveyed by your health insurance provider will be accurate and complete. Payment of benefits are subject to all terms, conditions, limitations, and exclusions of the member's contract at time of service. Your health insurance company will only pay for services that it determines to be "reasonable and necessary." Virtue Recovery Center will make every effort to have all services preauthorized by your health insurance company. If your health insurance company determines that a particular service is not reasonable and necessary, or that a particular service is not covered under your plan, your insurer will deny payment for that service and it will become your responsibility.
Residential Rehab Treatment and Insurance Statistics
Some Statistics and Information Residential Rehab in Arizona
Residential rehab centers in Arizona address several types of addiction and mental health illnesses. The SAMHSA 2019 Behavioral Health Barometer for Arizona offers some insight into the drug and alcohol use and misuse statistics in Arizona during 2017-2019.
The annual average prevalence of alcohol use disorder in young adults aged 18 to 25 was 9.5%, which was less than a percentage point from the U.S. national average.
The average annual percentage of substance use disorder in people aged 12 and older was 6.8%.
The average annual percentage of adults aged 18 and older with serious mental illness was 5.4%, which is slightly higher than the national average.
According to the National Association of Addiction Treatment Providers:
Alcohol use disorders affect more people than other types of substance use or mental health disorders.
Alcohol-related incidents and health problems are responsible for roughly 80,000 deaths each year.
Only 7.7% of those with an alcohol use disorder seek treatment.
Roughly 20% of the population aged 12 and older are taking prescription drugs for non-medical reasons.
Only 10% of the 23 million U.S. people who have a substance use disorder get treatment.
Drug and alcohol-related costs exceed $400 billion each year.
START YOUR RECOVERY TODAY!
Contact Virtue Recovery Center 24/7 for inpatient treatment near you